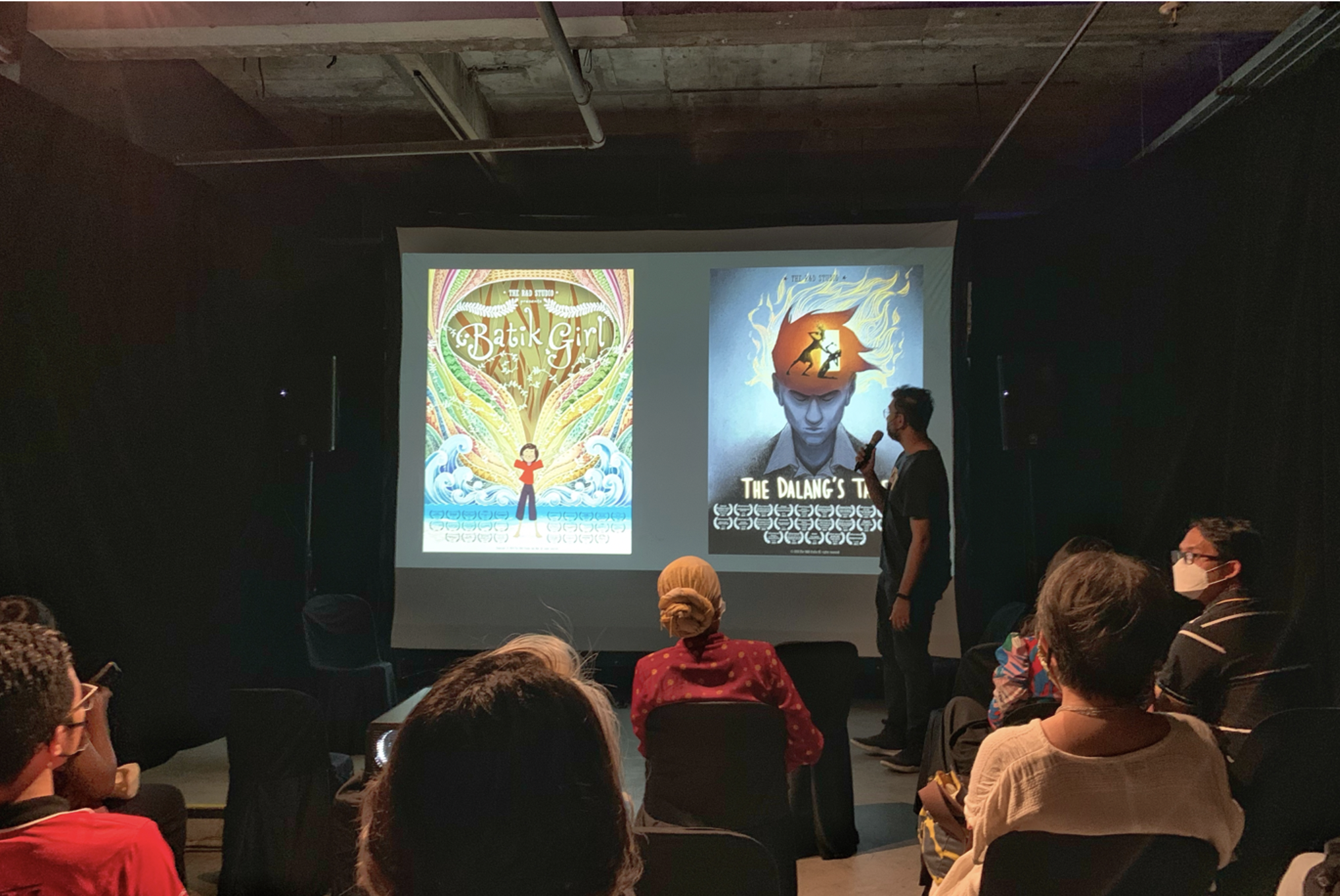 Story and photos by AQILAH AMINUDDIN for Lensa Seni
Animations produced today are no longer for children.
Witnessing the growth of the Malaysian animation scene that's being recognised internationally, sparks the Malaysia Boleh! spirit in all of us.
Our creative industry is driven by amazing local talents and with more animation studios emerging, the future of the sector sounds promising.
A worthy talent for conversation is Irwan Junaidy – formerly an architect, presently the director and producer of The R&D Studio – the storytelling team behind two award-winning animated short films.
They brought us Batik Girl (2018) and The Dalang's Tale (2021).
Batik Girl premiered four years ago, winning awards when it was screened in 17 different countries and 28 international film festivals.
These short films were published on YouTube, and a physical screening is what they needed to get their story further out there – to reach the regular, art-loving community.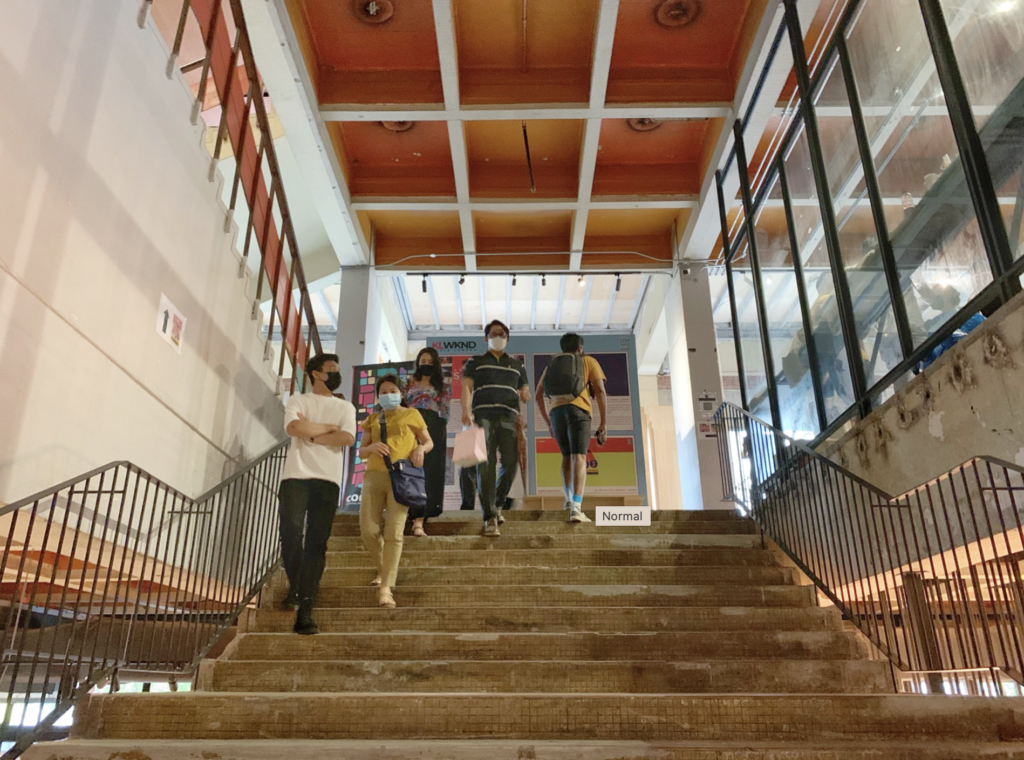 During KLWKND from Nov 25 to 28 2021, downtown Kuala Lumpur became lively with a series of artistic, cultural and historical events turning KL into a go-to creativity and cultural hub.
There were several venues involved during the weekend and REXKL along Jalan Sultan was one of them. REXKL is already a well-known art space of its kind – an urban community-based cultural hub. It houses a collective of social and creative enterprises, having its building of a repurposed cinema as REXKL's most famous feature.
The screening of Irwan Junaidy's two short films were held here, twice during the weekend – on two separate days.
Award-winning short films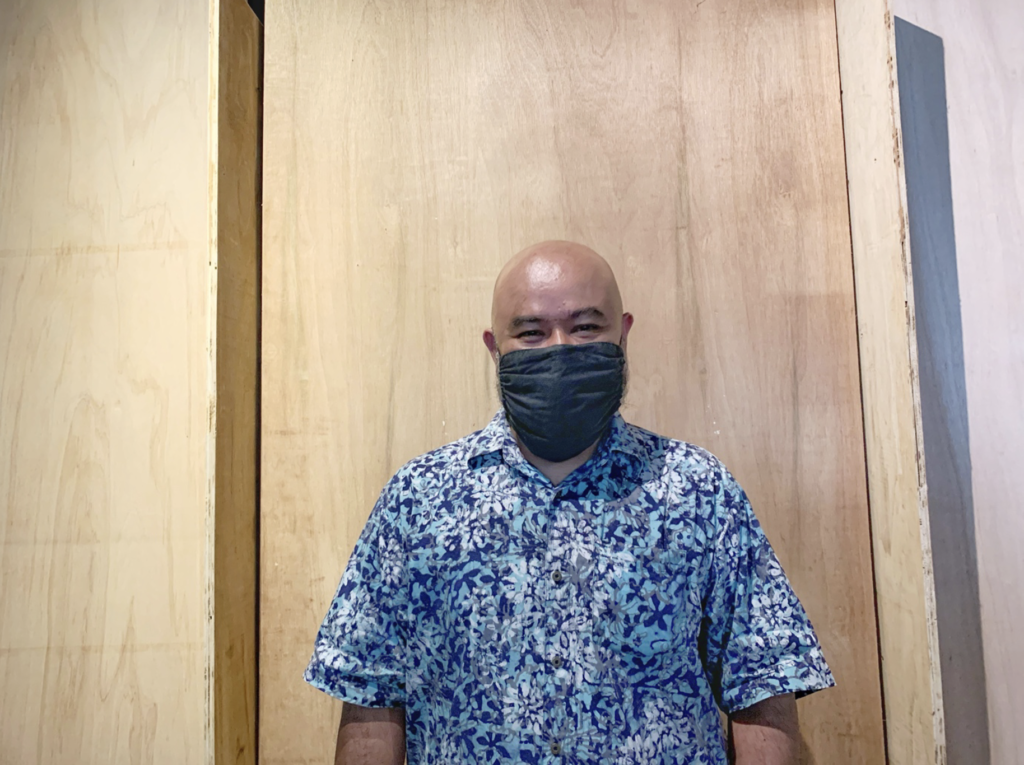 Batik Girl and The Dalang's Tale were presented in front of a room of 20 or so people, with Irwan opening the session with a short greeting. Total screen time of the films was 15 minutes.
Both 2D animations are free from dialogue, and they brought a solemn yet very real storyline to the screen. Batik Girl is the story of a girl battling grief, facing the death of her parents while The Dalang's Tale is a story following the journey of an abused mother and son.
The stories were told brilliantly – a beautiful combination of adorable illustration and matching colour palette with engaging background music that follows the mood of each film.
Batik Girl is portrayed through polychromic illustrations, getting audiences the right feel of colourful batik we have in Malaysia. The whimsical and dreamy background helps you get in the mood.
Grief is a difficult topic to talk about – it is always portrayed in a gloomy setting when a story is told. A short portion of the film follows a dream the girl has where she turns out to be a batik motive. This bit is done playfully and makes you forget the big story behind Batik Girl is grief.
The Dalang's Tale raises another provocative issue. Domestic violence is an equally, if not more, difficult topic to discuss with all the stigma women face in our society. The story is told carefully through monochromic illustrations portraying wayang kulit, and suspenseful music has been chosen to set the tone.
Having this as a storyline deserves applause as it is a creative way of raising awareness on this social issue. Recovery and healing process starts with step one – having courage and support to tell your story.
Keeping up with cultural heritage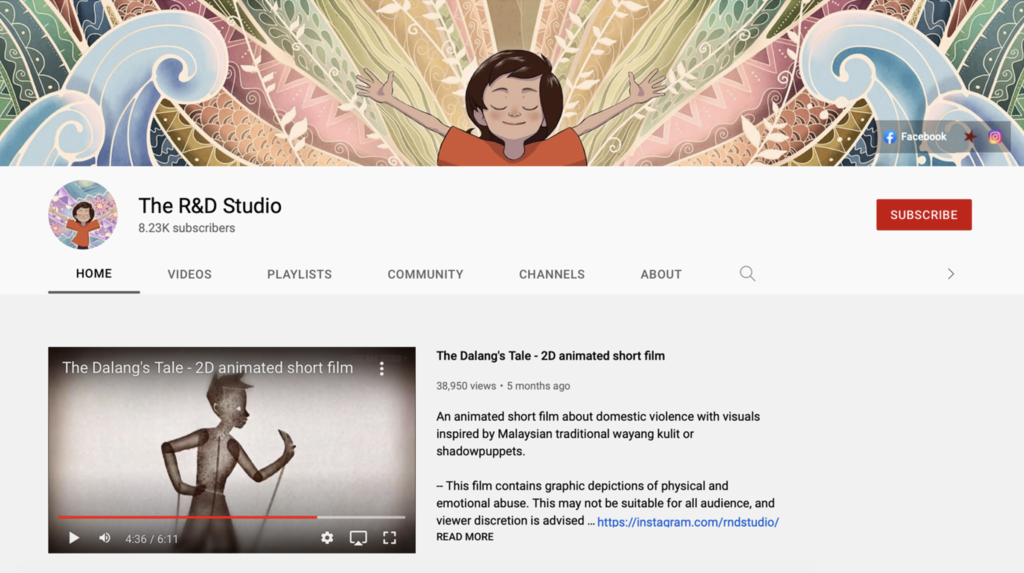 Here's the catch, the most interesting part of these short films, one that sets them apart from mainstream animations we are used to watching as pure entertainment.
Apart from the intense storylines that they both bring, there's a subtle message in them. Our most cherished arts and crafts were incorporated as part of the story – Batik Girl with its batik making and The Dalang's Tale with wayang kulit. Both were given a platform to promote the appreciation, preservation and beauty of our heritage.
As a spectator, you are left to wonder what other narratives batik and wayang kulit can bring to our lives other than existing as pieces of beautiful garments or traditional entertainment.
An interactive and intimate Q&A session took place after the screening, moderated by another emerging director – Khairi Anwar who recently produced his debut film, Mentega Terbang.
Irwan was very friendly and approachable during this session. It felt like an honest exchange of thoughts, hopes and dreams of our local arts and creative industry.
He shared that having these stories told without dialogue gave them the borderless exposure they deserve. They turned out to be universal short films that are reachable and relatable to people across the world.
When asked what shifted his passion from buildings to animation, Irwan said he never practiced architecture in the first place. On that, he wouldn't have traded his education journey for something else. Jokingly he said, he loves something that moves – buildings don't, animations do.
On choosing to use his platform to promote our culture, Irwan shared that his turning point to start appreciating our heritage was at Bologna Children's Book Fair in 2017. A piece of batik was used as a tablecloth at Malaysian Pavilion Hall, and a European couple were admiring it instead of the books displayed – insisting to purchase the not-for-sale item.
This was the start to his love for our heritage that couldn't be found elsewhere. For Irwan, he felt that we have a lot going on in our arts and creative industry – but what we lack most in promoting them is branding.
Seeing the posters to his short films graced with numerous award badges, Irwan was asked what is important to him – local recognition or international?
For him, he looks forward more to how his audiences are affected by his stories. Whether they are told to inspire or to be relatable to their own story.
Irwan shared that through Batik Girl, he received feedback from an Egyptian lady who was inspired to create films herself. She saw for the first time how hijabis are portrayed positively in this animation, which got her to tell her own story in a country with conservative practices for women.
It's a wonderful experience to see how our art is appreciated globally – and all it takes is a passionate storyteller to tell our story to the world.
"Go for it, it's a fulfilling and a privileged life to do this every day. I love what I do," Irwan says!
Aqilah Aminuddin is a participant in the CENDANA ARTS WRITING MASTERCLASS & MENTORSHIP PROGRAMME 2021
The views and opinions expressed in this article are strictly the author's own and do not reflect those of CENDANA. CENDANA reserves the right to be excluded from any liabilities, losses, damages, defaults, and/or intellectual property infringements caused by the views and opinions expressed by the author in this article at all times, during or after publication, whether on this website or any other platforms hosted by CENDANA or if said opinions/views are republished on third party platforms.