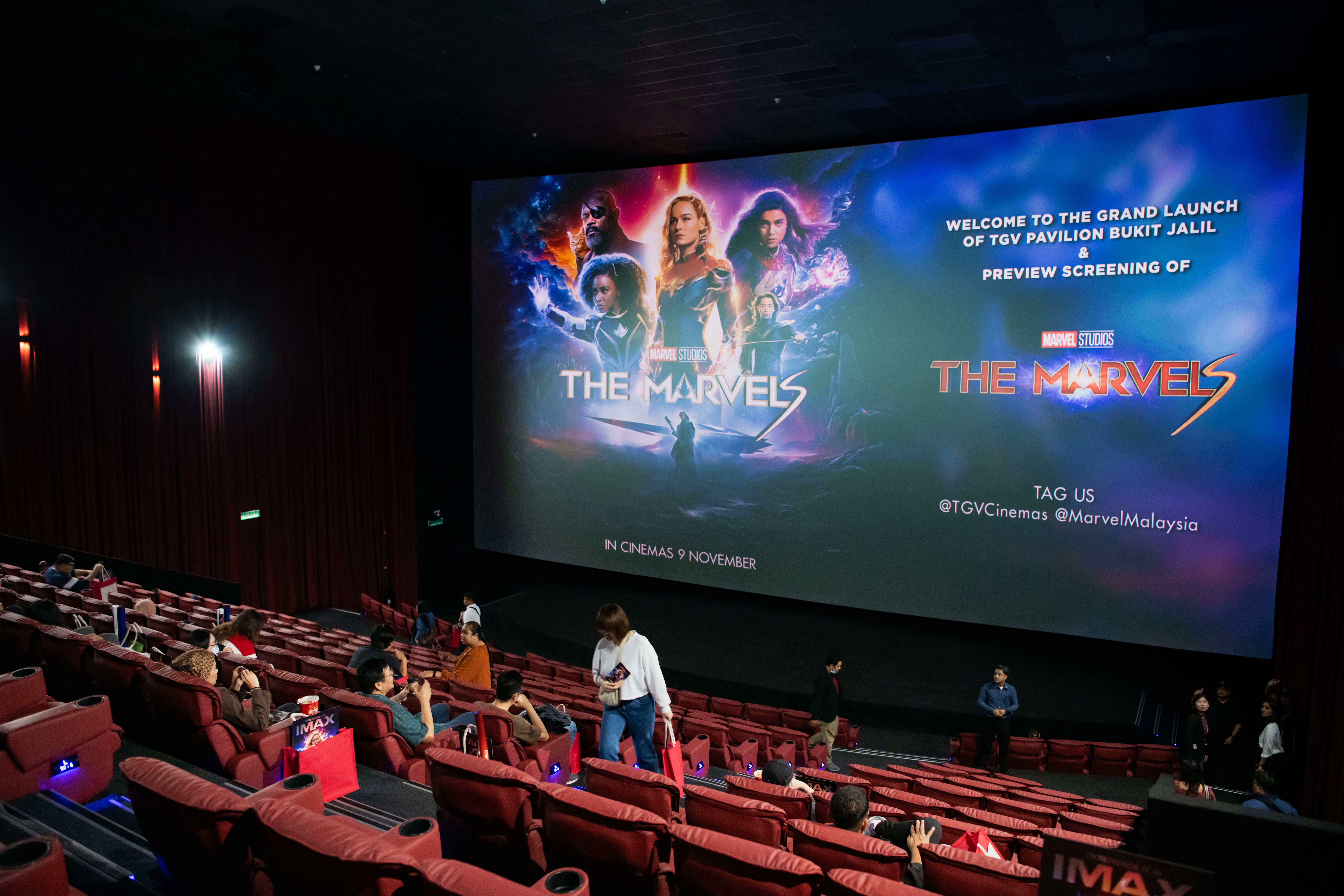 Catch the newest blockbuster movies such as 'The Marvels' at the new cinema at TGV Pavilion Bukit Jalil!
By CHIN JIAN WEI
On Nov 8, BASKL was invited by TGV Cinemas to attend the launch of their latest location at Pavilion Bukit Jalil. The new Marvel movie, The Marvels was screened for all members of the media.
With 16 halls containing a total of 1,555 seats, each equipped with state-of-the-art digital screen projection, luxurious recliner seats, and ample legroom for ultimate comfort, TGV Cinemas designed their theatres with families in mind. Partnering with Mattel South Asia, the TGV Pavilion Bukit Jalil boasts the largest "City of Play," spanning 2,041 square feet. This new location stands out as Malaysia's first cinema to feature IMAX with Laser Systems and 12-Channel Sound Technology, providing a fully immersive audiovisual experience with vivid, lifelike images and rich, vibrant colours.
Even TGV Pavilion Bukit Jalil's foyer is an immersive multisensory experience, featuring a striking floor-to-ceiling LED screen showcasing dynamic movie-related content. Customers can relax and socialize in specially designed movie-themed areas, enjoying complimentary high-speed Wi-Fi throughout the cinema. Additionally, this new venue offers 3 Indulge halls specially made for a premium movie experience and 2 Beanie halls equipped with beanbag pods for a unique viewing setting.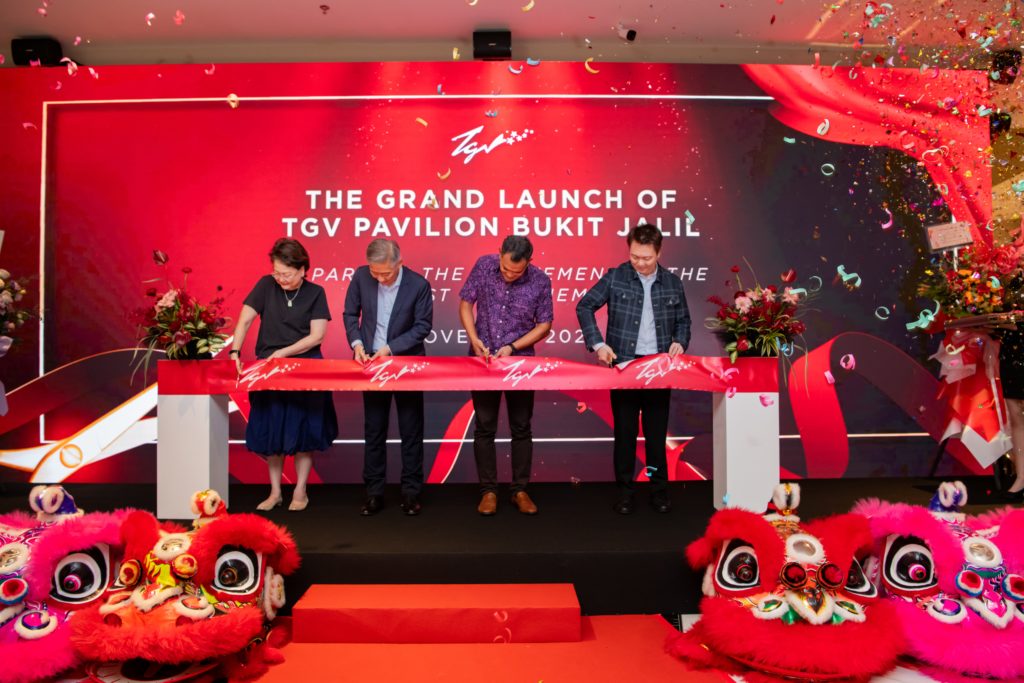 Tan Lay Han, the CEO of TGV Cinemas, says, "TGV Cinemas is committed to continuously pushing the boundaries of cinematic innovation and delivering unparalleled movie-going experiences. Our goal is to make our cinemas a place where you want to bring your friends, family, and loved ones to spend time with. We warmly invite everyone to be a part of this celebration and experience our new halls firsthand."
As for The Marvels, the movie that TGV Pavilion Bukit Jalil showcased their cinema with, how does it actually hold up as a piece of blockbuster entertainment? As it turns out, decently. The Marvels follows the latest adventures of Captain Marvel/Carol Danvers (played by Brie Larson), Monica Rambeau (played by Teyonah Parris) and Ms. Marvel (played by Iman Vellani). The trio of superheroes are constantly exchanging positions due to a malfunction in their light-based powers and must learn to team up to defeat Dar-Benn, ruler of the Kree alien race.
The movie's greatest strength is in the characters, especially the spirited and exuberant Ms. Marvel, played to endearing perfection by Vellani. Captain Marvel is also given some pathos, as she grapples with the repercussions of her actions in the previous Captain Marvel movie, and the fact that it was her judgment that led to the Kree Empire's expansionism. However, other than that, some unique fight choreography and a vaguely sympathetic villain, there is not much else to elevate this movie above the average Marvel fare. In this age of superhero saturation, that might not be enough to get audiences in theatres.
You can catch The Marvels in TGV cinemas, playing now! Visit TGV's website to book tickets!
For more BASKL, click on the links below: