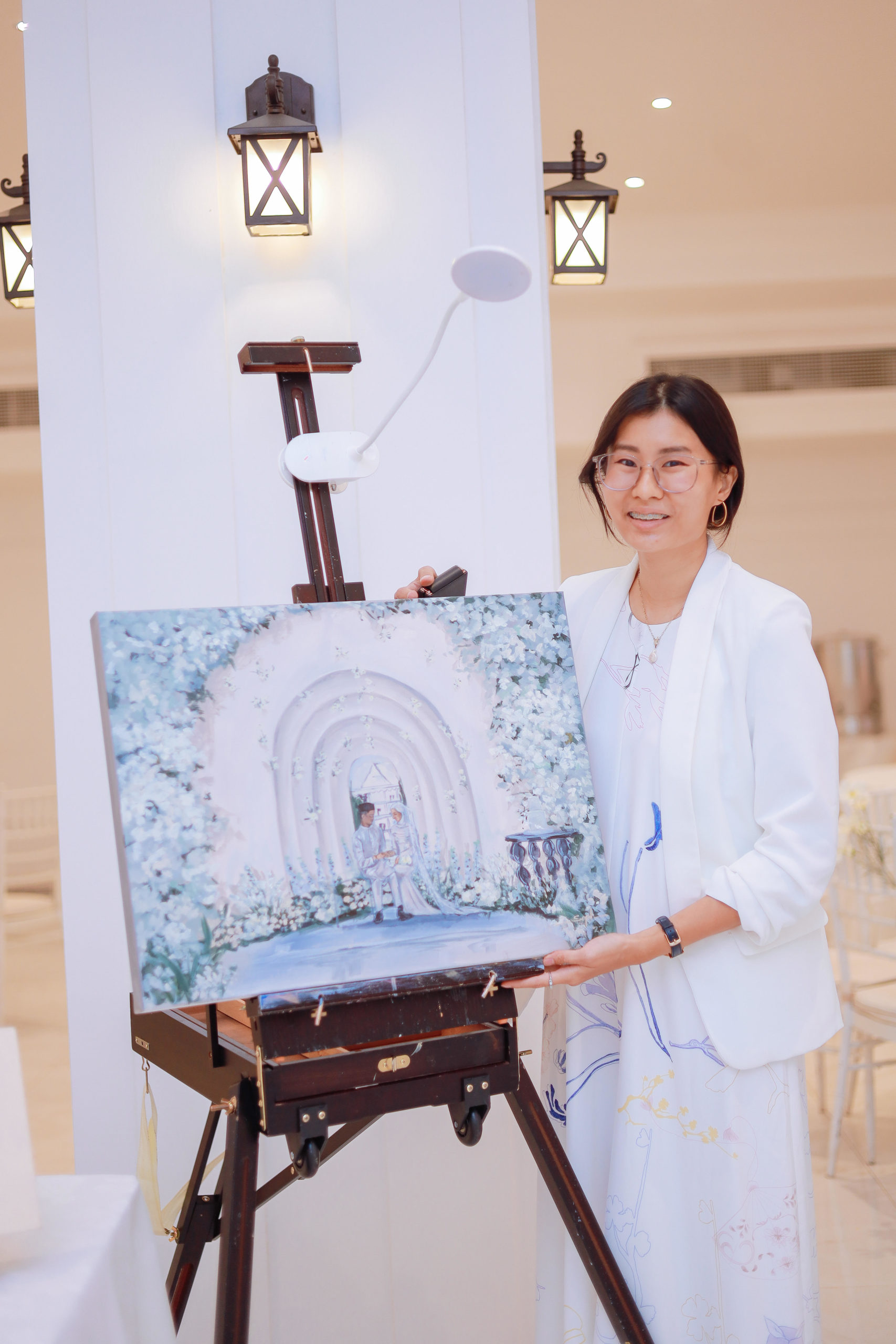 We always want to capture special moments in our lives for posterity's sake. But have you ever thought about capturing them in the form of a live painting?
By SHAFIQUE DANIAL JOHARI
A wedding ceremony is an occasion where people come together for love. It's a time when families meet and vows are exchanged.
It is such a special and momentous occasion that most people would love to capture those special moments for an eternity. Of course, photos and videos would be great assets to have after a wedding but on top of that, imagine having a painting drawn live right in front of your very eyes. What a unique way to capture those lovely memories!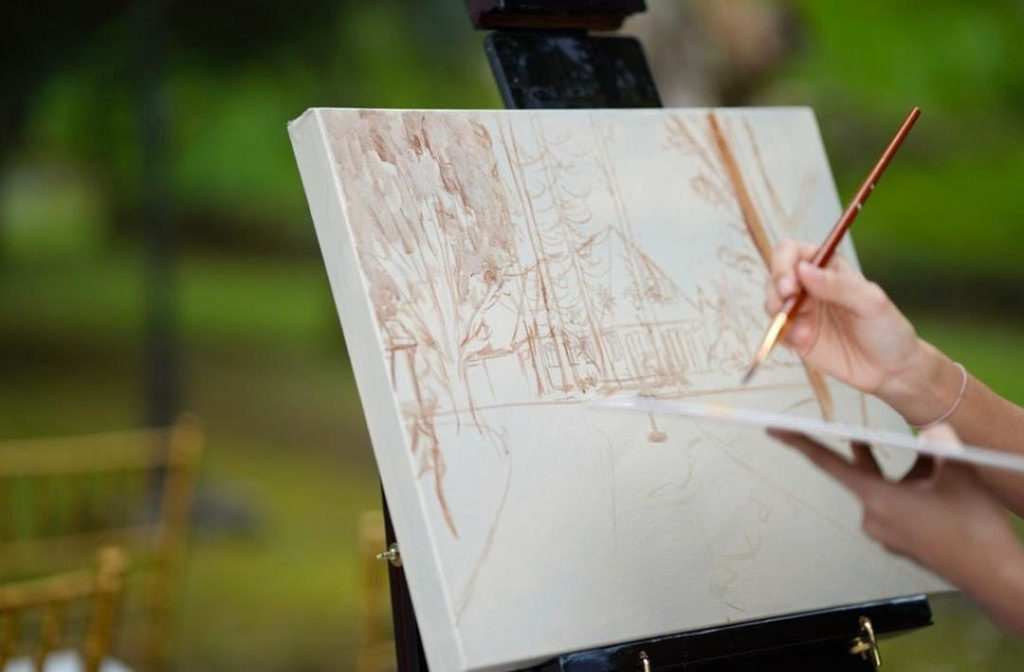 A colourful painting drawn from scratch and completed on the spot at your wedding is still a very novel concept in Malaysia. However, that's not been a deterrent for 29-year-old local girl Sophia Ng. Born and bred in Ipoh, Ng says: "Even in kindergarten, I think I always wanted to become an artist! I still remember there was a colouring contest in kindergarten and I won first place! That made me think that hey, this could be my thing."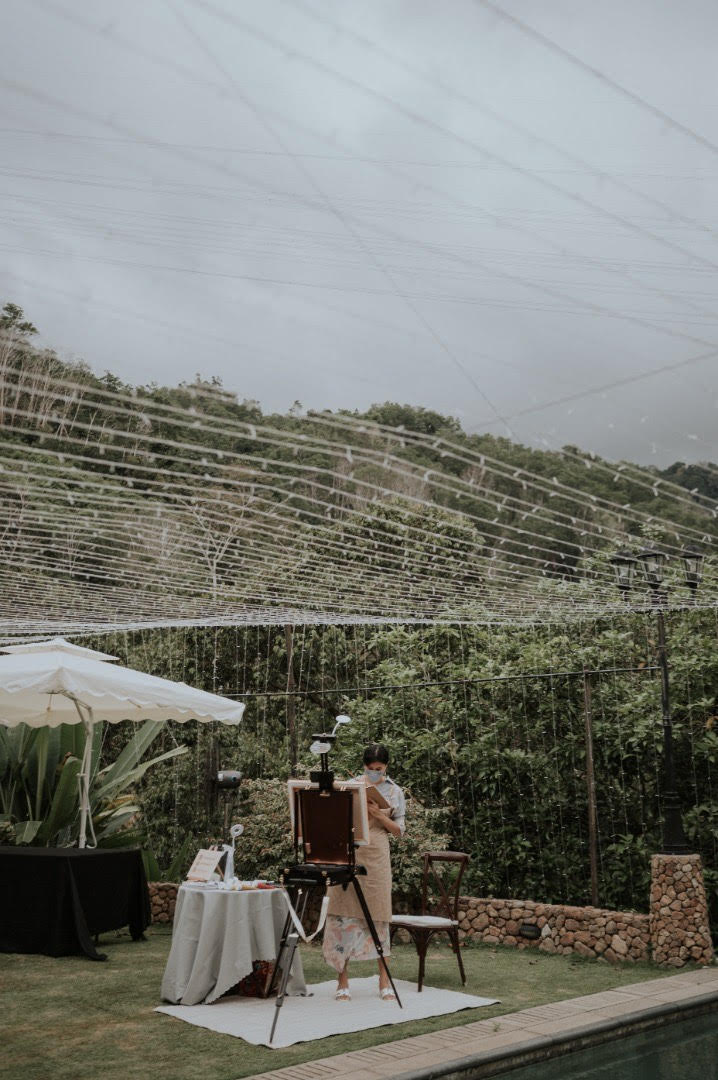 Ever since that day, Ng has had her heart set on becoming an "artrepreneur". Whenever a teacher in school asked what her ambition was or when she was required to fill in the "cita-cita" section in school, Ng would always write down something within the artistic field – like fashion designer or art teacher.
Fast forward to today, and she has successfully founded her own art academy!
"I started my own art academy a few years back but then sold everything as I wanted to try out something new," says the passionate artist.
She left the art academy and all the syllabus that she had created to her successors, when she began this new concept of doing live paintings at weddings.
During the MCO, almost everyone on the planet was left feeling miserable! While many people found themselves directionless, Ng was positive and tried to map things out differently. "I spent a lot of time on Tiktok and did some serious R&D. I saw videos of artists in the west doing this thing where they painted live during a wedding ceremony. Then I thought to myself, maybe I can do this but how? Where do I even start?" That was when Ng went full speed ahead trying to find out more about this interesting new concept she had stumbled upon online. Based on her findings, there was nobody in this region already doing it as a career at that time.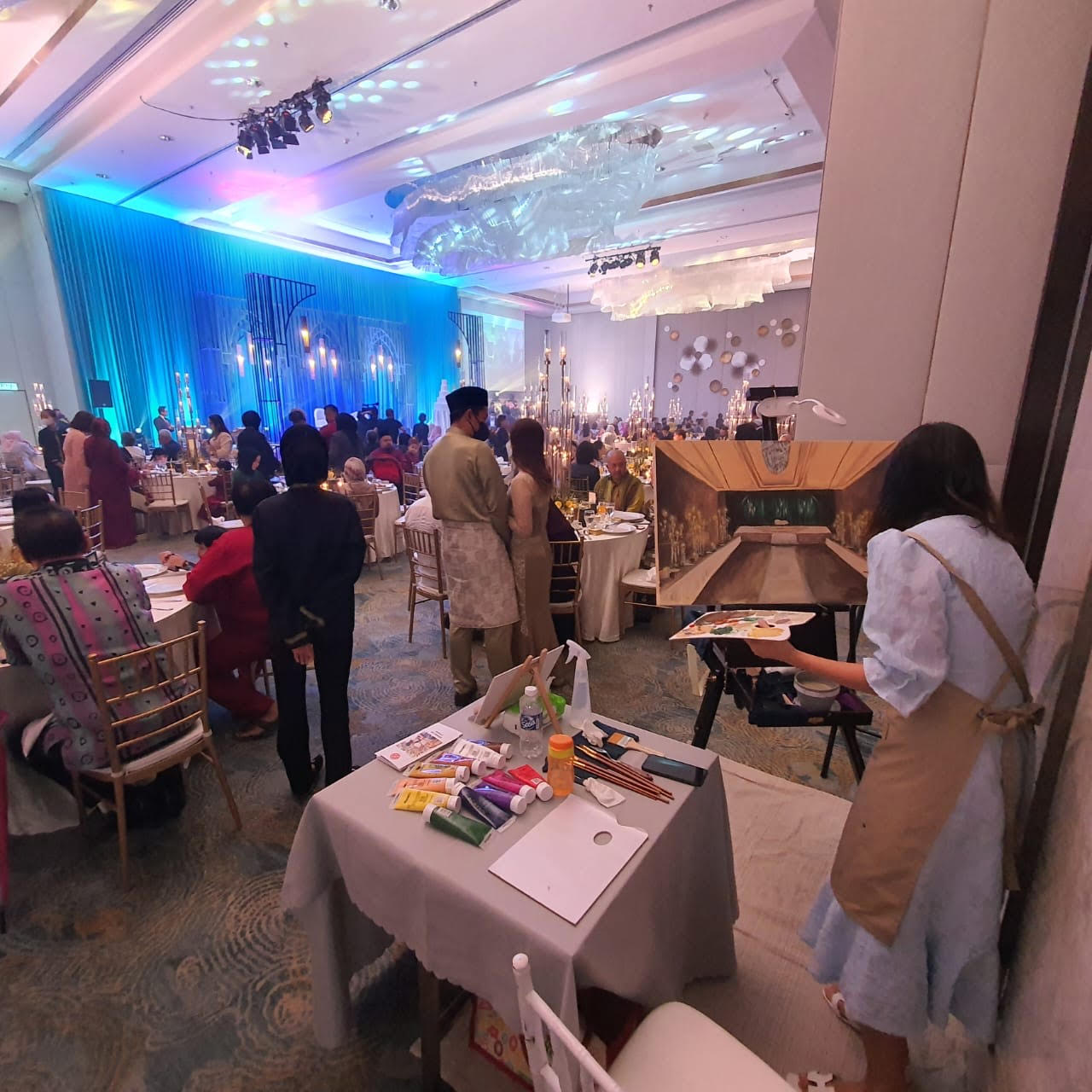 She then started to paint samples of various kinds of weddings in Malaysia, including Malay, Chinese and Indian ceremonies. It was her persistence and determination that made her work visible and noticeable within just a short period of time. "I started to show people samples of a wedding painting and by October, I had my first job," she excitedly shares.
It was such a joy for her as she finally made a breakthrough into the scene. However, she also admits that many clients worried about whether she would be able to finish the painting on time. Would she be able to start and finish within the time frame of the wedding ceremony?
Today, Ng can proudly attest to the fact that she's had up to 12 live wedding paintings in a month! And she says there is always at least one painting commissioned a week. During peak seasons, she sometimes ropes in the services of friends to help her as well. "It gives me such satisfaction and joy to be able to provide job opportunities for my fellow artist friends. They are freelancers but now they freelance with me to draw at weddings that I am not able to attend due to a packed schedule!" shares Ng, adding however that running this business has not been a bed of roses. Apart from jampacked weekends, Ng also says sustaining this career is a challenge.
Ng also spoke about the challenges of being an artist in a fast-paced world. "Art is a want, not a need," says Ng and as an artist she says finding a balance between creating art for herself and creating art for money can be very challenging.
One fun fact not many might know is that Ng did not actually major in art in college but did psychology instead, and this has always been very tough for her. "I have always felt like an outsider in the art industry. I did not learn it formally and I have always had this inferior feeling inside of me but I am thankful that I have had an amazing support system, which is my husband!" Ng says, adding that she always tries to challenge herself to become better every day.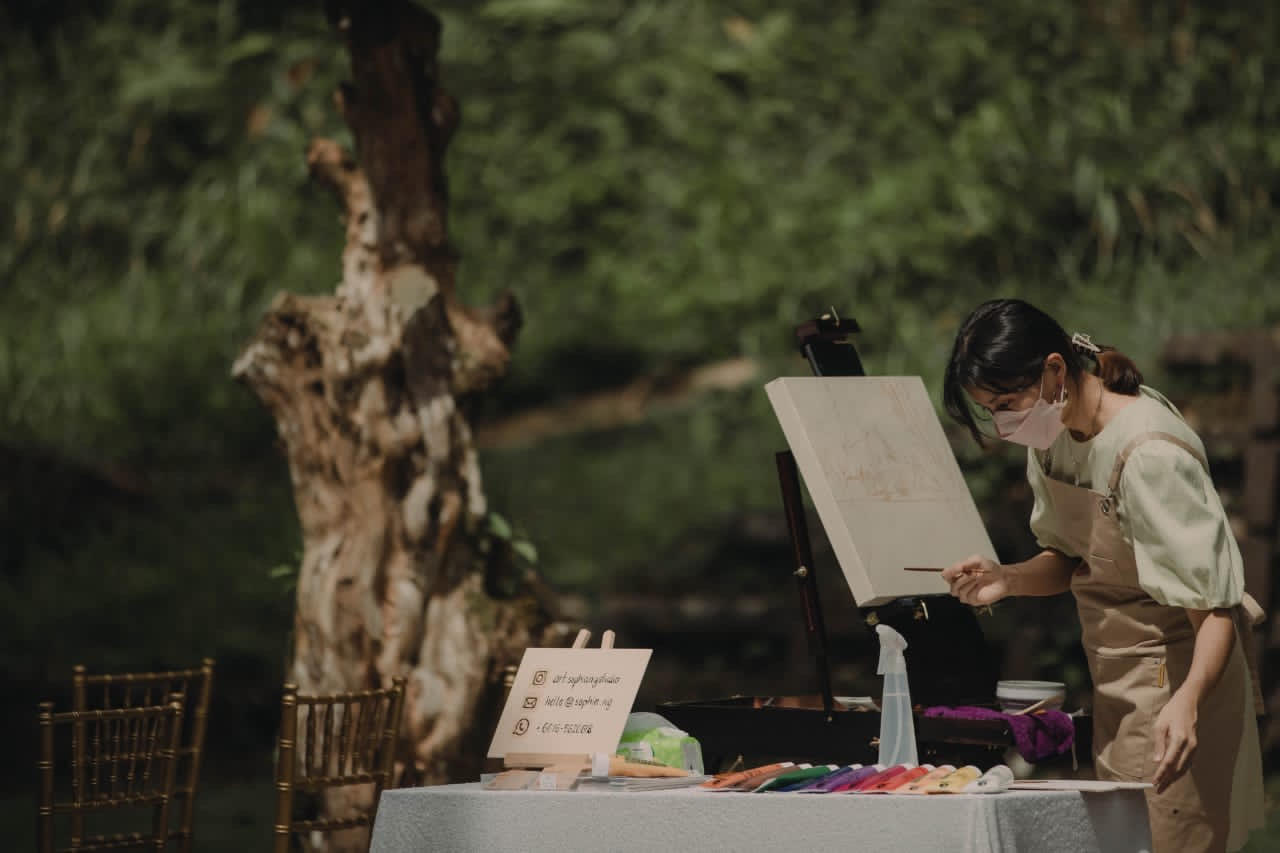 "If you want to learn, you can learn," says Ng. Some artists only want to paint whatever they want to paint but it is also very important to find that sweet spot between creating art for yourself and for others. She always reminds herself to ensure that her art appeals to others as well.
"I think it's all about managing expectations and understanding the reality of life. At the end of the day, we all have bills to pay.
"In the near future I would love to take up a professional course which I believe will also help to neutralise whatever feelings of inferiority I may have! I am also going to work very hard to make live wedding painting a norm and hopefully one fine day, I will also be able to create a co-working studio with great facilities and a safe space for all fellow artisans."
Follow more interesting stories from BASKL below: