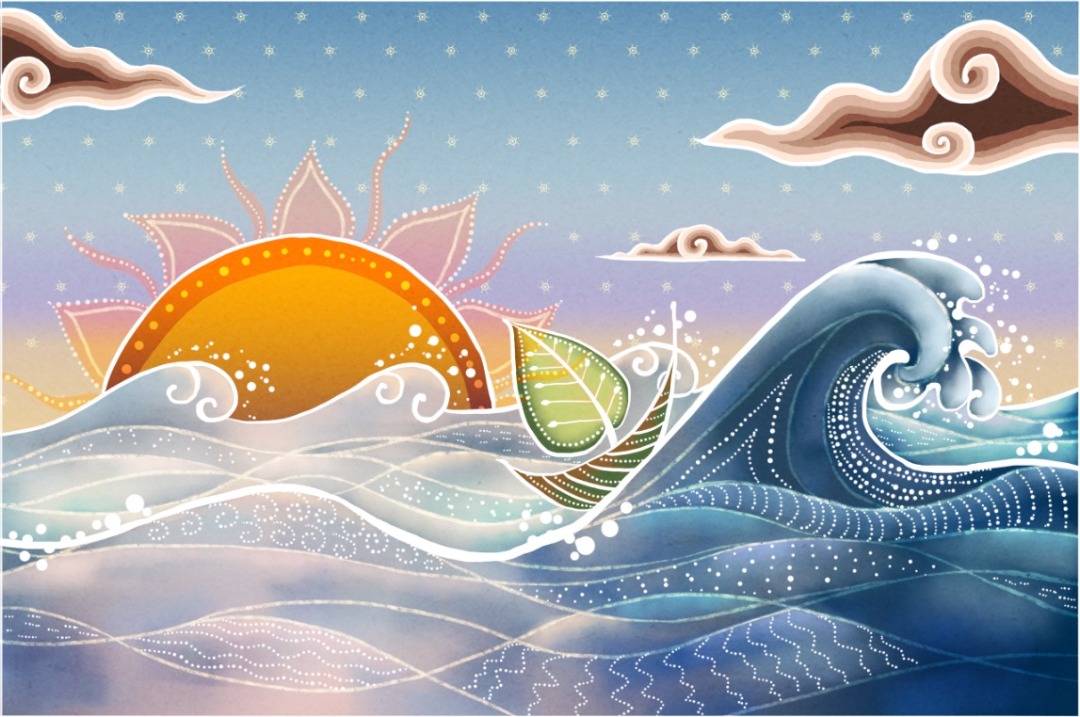 Film aficionados we have a treat in store for you this weekend!
By ANN MARIE CHANDY
Apart from the numerous that you will be able to engage in this weekend, in conjunction with the CENDANA's inaugural KLWKND festival – including shopping, watching performances, and going on walking tours – you'll also have the opportunity to watch a couple of filmmaker Irwan Junaidy's award-winning short films, Batik Girl and The Dalang's Tale.
Okay, you may think it's no big deal since the films are already available on YouTube and other platforms, so why go all the way to the city to watch them at REXKL?
Well, for one, what a cool venue – REXKL is steeped in movie history and will be bustling with activity on the weekend; and two, the super-duper director is slated to be present at the screening and you will have the opportunity to pick his brain! Trust us, it's quite a brain to pick!
Architecture grad Irwan is the co-founder of The R&D Studio and has a huge passion for telling stories, particularly those that are inspired by the people, places, structures and cultures of South-East Asia. Which is how batik and wayang kulit found their way into the above mentioned short films.
Irwan has produced projects across different formats and genres for clients such as Disney, WarnerMedia and Tokyo Broadcasting System. His directorial debut, the 2D animated short Batik Girl (2018) went on a really successful festival circuit and earned international acclaim. And The Dalang's Tale (2021) has been following suit, recently picking up the Regional Gold at the 23rd Digicon6 Asia in Tokyo. This, after being accepted at least 20 film festivals in Trinidad and Tobago, United States, Canada, Mexico, Greece, Georgia, Ukraine, Turkey, Italy, Jordan and Argentina. It has won the Best Screenplay Award for Animation from Lima Web Fest in Peru, was the National Winner for the Best Short Form Content at the Asian Academy Creative Awards in Singapore, and was an official selection at the Oscar® accredited Spark Animation 2021/SPARK CG in Canada.
If you want to know more about the art of filmmaking, animation and how Irwan has successfully toured his films in major film festival circuits around the world, you'll want to grab this opportunity … who knows you may even get to sit down and have a looooong conversation with him over a teh tarik or two. 
But first, here is a quick Q&A to further whet your appetite:
What's your favourite film and why? Pixar's Coco, directed by Lee Unkrich and Adrian Molina, tells the story of a young Mexican boy named Miguel who journeys through the world of his ancestors on the Día de Muertos (Day of the Dead). It is a story of celebrating family and is told with so much emotion, flair and colour. There's so many things I can talk about Coco but I love how the world-building and music are inspired by Mexico and its traditions and culture.
The world-building in the film is visually stunning. There are so many examples of how rich the design and detailing are but I'll just highlight one here: the golden bridge connecting the land of the living to the Land of the Dead is an homage to the Mexican tradition of putting petals on their doorways as an invitation to visitors and their ancestors.
Music is also very important in Coco not just as a central plotline (music is banned by Miguel's family), but also in providing the backdrop to feature authentic Mexican based music such as mariachi, trio music, banda music. I also love how the song Remember Me has multiple meanings to different characters. It is an upbeat pop song by Ernesto de la Cruz while it is a tender, heartfelt song written by Héctor to his daughter.
Some movies just add culture superficially but Coco absolutely nails Mexican culture, traditions and idiosyncrasies, making it integral to the plot of the movie.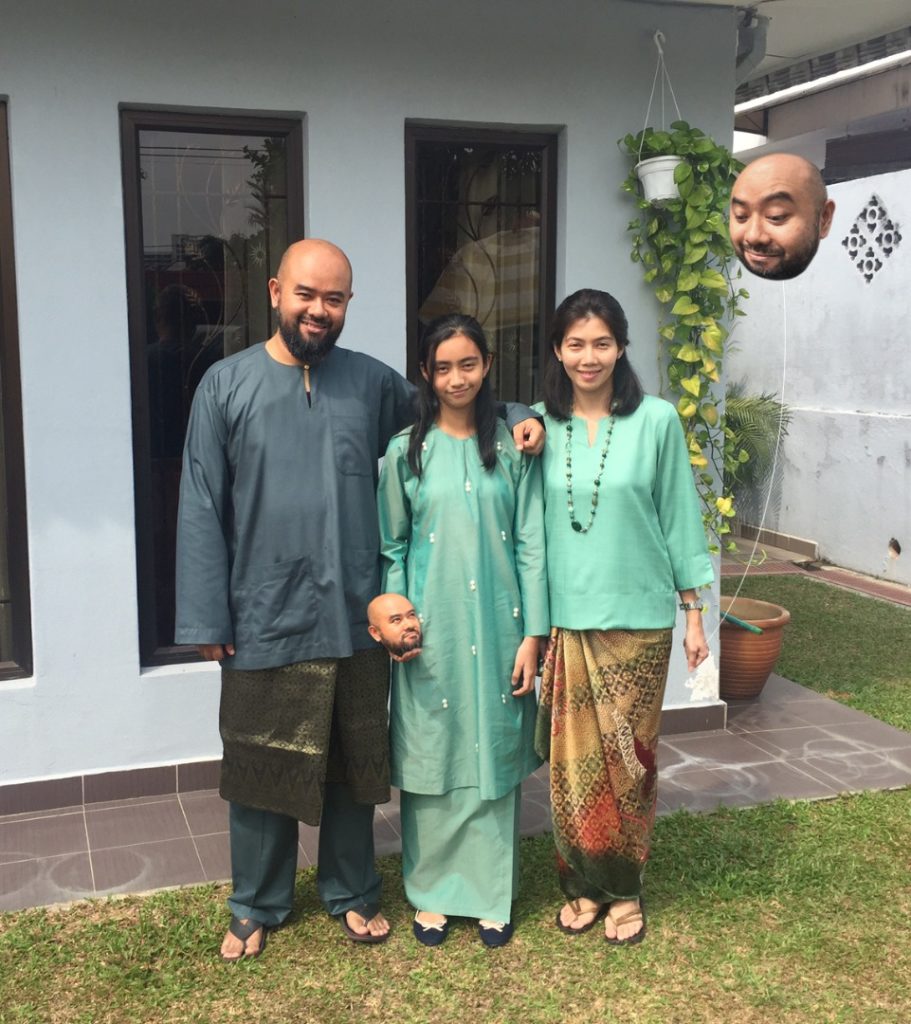 What's your favourite film score, and why? On an intellectual Ievel, I love film scores that somehow reflect the story of the film. An example is Alexandre Desplat's work on The Curious Case of Benjamin Button where it is a musical palindrome: Many of its themes play the same way forward as they do in reverse, a reflection of the film's story of a man born old and ages in reverse.
Another example is the use of Édith Piaf's Non, Je ne regrette rien in Inception. Hans Zimmer sampled and manipulated segments of the song, subdividing and multiplying its tempo to reflect how the characters perceive time in the different layers of dreaming in the film.
But purely on an emotional level, nothing beats the score of Star Wars!
Why are movies so powerful? Movies offer us a window into our world, and help us to better understand our own lives, those around us and our society. Movies can also be a source of education where we learn of people or events past.
Movies can also be a form of escapism, bringing us to galaxies far, far away as well to worlds that are just down a rabbit hole. Movies can open our eyes and imagination to new wonders.
Nowadays, movies are a powerful storytelling tool. They combine visual and audio storytelling enabling content to be displayed much more quickly than a book. Movies can also reach a wider audience as a lot of people can watch a movie at the same time.
What messages would you like to tell with your short films? I've only directed two short films so far in which I have explored different themes; grief in Batik Girl and catharsis in The Dalang's Tale.
Viewers can just enjoy those films or if they want to, they can look for deeper readings of the film. I do try to explore various other ideas that are connected to the films through storytelling (eg: Batik Girl has a ring composition story structure), the visual language (eg: The Dalang's Tale uses wayang kulit principles in the staging of characters) as well as the musical approach.
My hope is for the films to elicit strong emotions from the viewers and if possible, spark a discourse about some of the themes and ideas inherent in them.
What's the secret to your success? Having a great team working with you. Batik Girl and The Dalang's Tale wouldn't be where they are if it weren't for the collaboration of many talented individuals writers, artists, animators, composers, visual effects artists and many more. We're like Voltron. We are individuals but when we combine, serious stuff happens.
Not to mention support from government agencies such as MDEC and MyCreative Ventures who are supportive of the creative industry allowing us to build our studio, attract the right talents and refine our skill sets over the years.
And the biggest secret is just by being a Malaysian! Look around and you will see that we're surrounded by rich culture, arts and stories from the many different people that make up our country. We are a melting pot of different voices and points of view and this allows us to tell truly unique stories that can be appreciated around the world.
KLWKND presents: The Art of Film – Shorts and The Art of Film – Feature on Nov 27 and Nov 28 at:
3pm – 4.30pm: [commissioned docufilm by KLWKND] Tomorrow, Tomorrow, Tomorrow … and Tomorrow by Amir Muhammad with Q&A session
4.45pm – 6pm: Batik Girl and The Dalang's Tale by Irwan Junaidy with Q&A session
Register here.