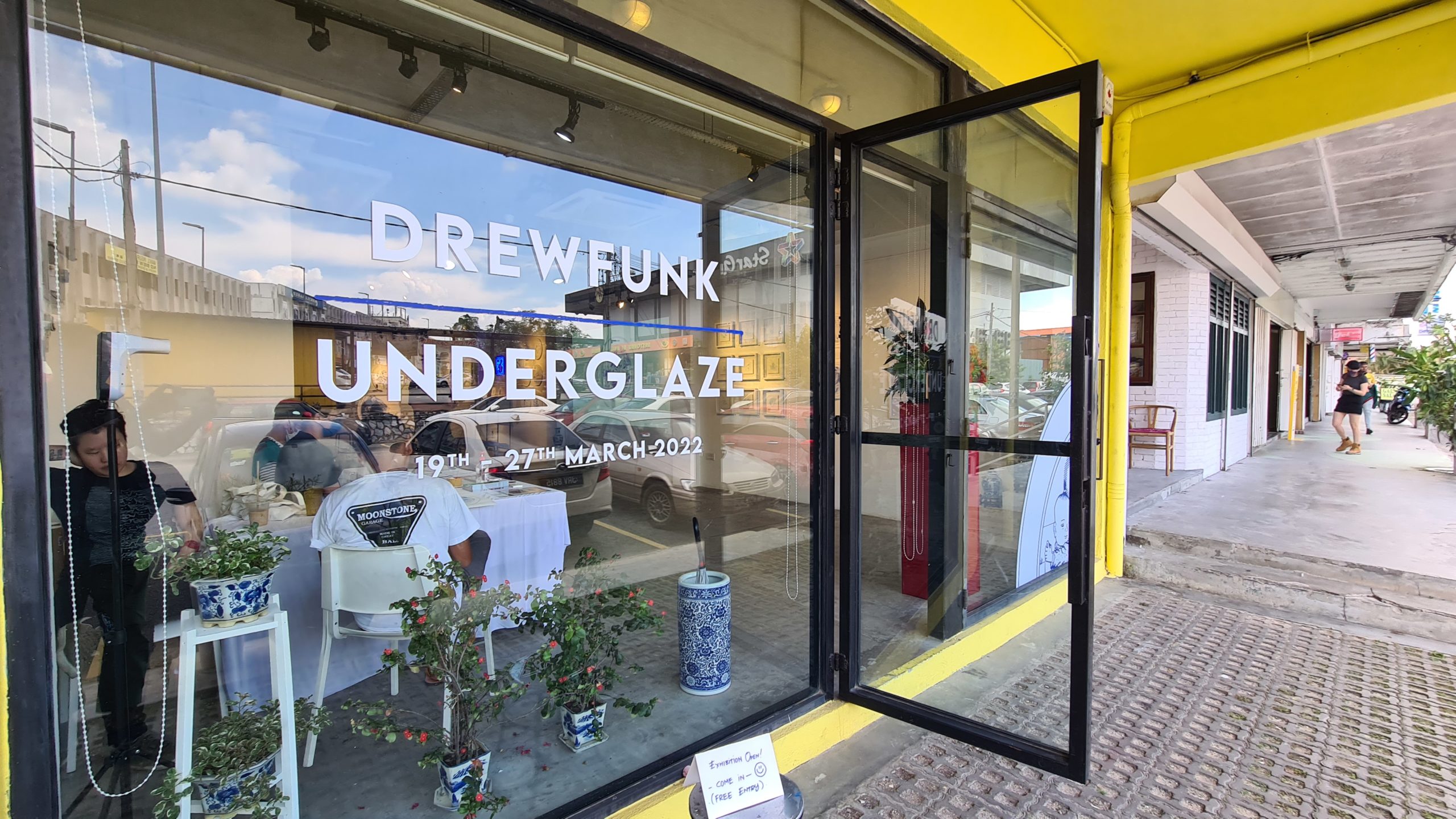 From street art to a more traditional exploration of roots, Drewfunk wows audiences.
By DANIAL FUAD
In the past, graffiti was always considered vandalism in the eyes of the authorities and even the public. Many street artists would attempt to avoid the law when creating their art. In fact, it was even once reported that world renowned street artist Banksy was warned by the New York Police Department that they would arrest him for vandalism when the artist came to New York for his month-long residency there back in 2013. Things have, however, slowly taken a turn in about the last decade and we now see street art garnering more interest especially in the contemporary art world. Leading art auctioneer Christie's has even come up with an article on how to collect street art.
Here in Malaysia, we have many well-known street artists such as Kenji Chai, Katun and Cloakwork, all of who have experience both locally as well as internationally. Graffiti and street art scenes are gaining popularity and there are been cases of corporate companies even commissioning graffiti artists to paint their buildings. We cannot talk about graffiti without mentioning one of the pioneers here in Malaysia, Andrew Yeoh, better known in the scene as Drewfunk.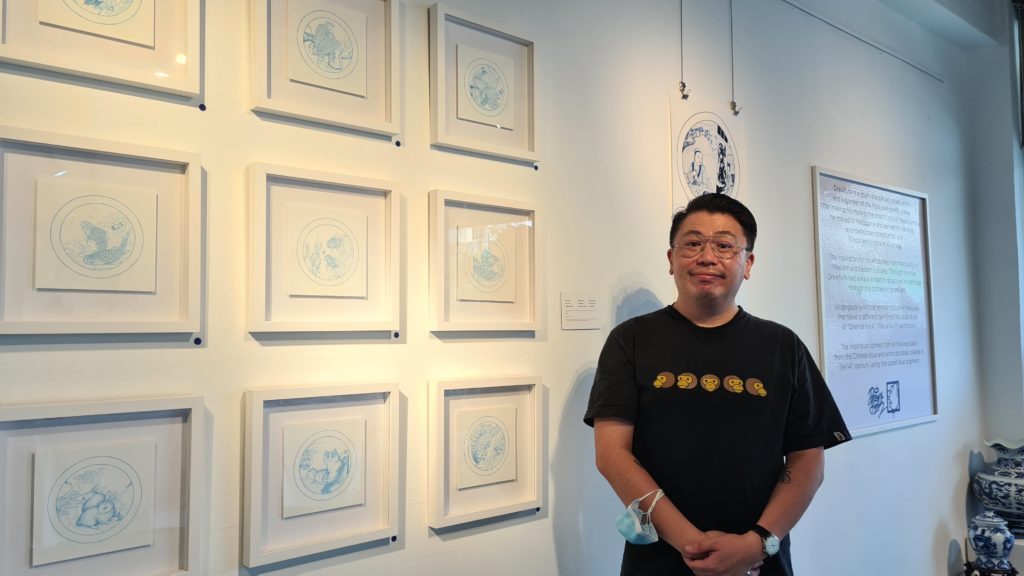 In early 2020, Drewfunk packed up and returned home to Malaysia after spending more than a decade in Melbourne, Australia, making his name there as a street artist. "Graffiti has a history of more than 30 years, but perhaps in Malaysia it's only been around for half that time. So people are more aware of graffiti in Australia than over here," said Drewfunk about the acceptance of graffiti as an art form in Australia.
Upon his return to Malaysia, Drewfunk became interested in exploring his identity, especially his roots as a Chinese. One thing that popped into his mind then was the blue and white Chinese porcelain.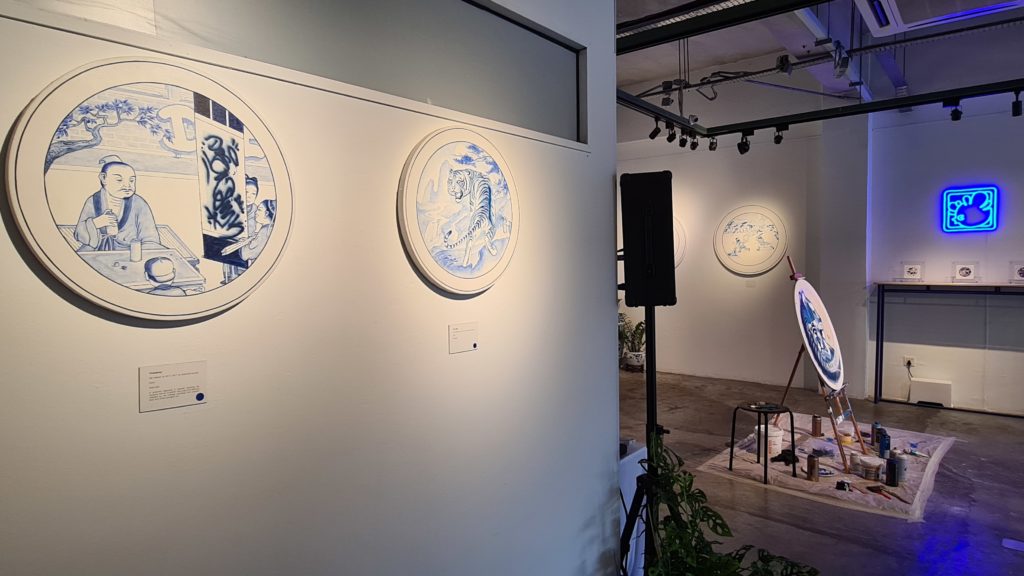 That was the starting point for his most recent solo exhibition held at the Awegallery, Petaling Jaya in Selangor, entitled Underglazed.
Well known for his oriental funk style, which came from the title of a self-published book, Drewfunk mostly works with vibrant colours. For his 11th solo exhibition and his first in Malaysia, however, he presents something different with only one colour dominating the canvas, that is blue. "To be honest, I am more comfortable working in black and white, or with a minimum of colours. I think that's why these artworks came out well," stated Drewfunk.
A total of 27 artworks adorn the gallery wall, and even NFTs are displayed. Drewfunk has always been interested in exploring the theme of East meets West in his artworks and this time is no exception. Taking inspiration from the porcelain bowls, most of his works are painted on a circular canvas in old Chinese painting styles, working mostly with spray paints and acrylics as his mediums. Drewfunk paints scenes of daily life, including birds seen around his neighbourhood.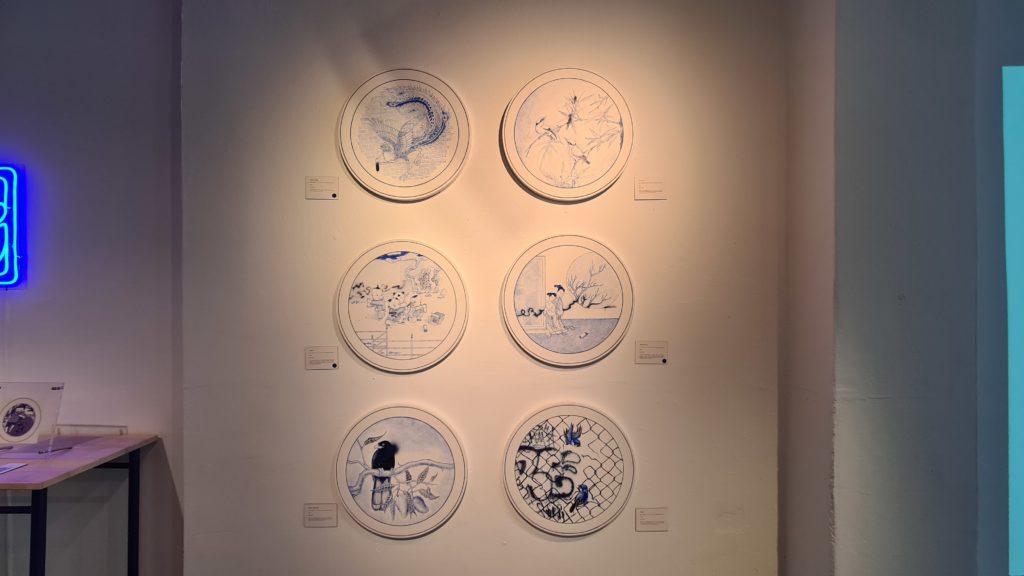 The conjunction between East and West can be seen in the detail of his work as you will probably be able to spot graffiti paraphernalia; in Mother, we see that the child is holding a graffiti cap and in Tagging Hawks we see that the hawk is holding a graffiti marker. It is exciting trying to spot various modern items in what seem to be traditional Chinese paintings. Aside from the works on the wall, Drewfunk also performed a live painting one Sunday in March, when he painted a tiger and the work was auctioned, and profits donated to Rumah Charis.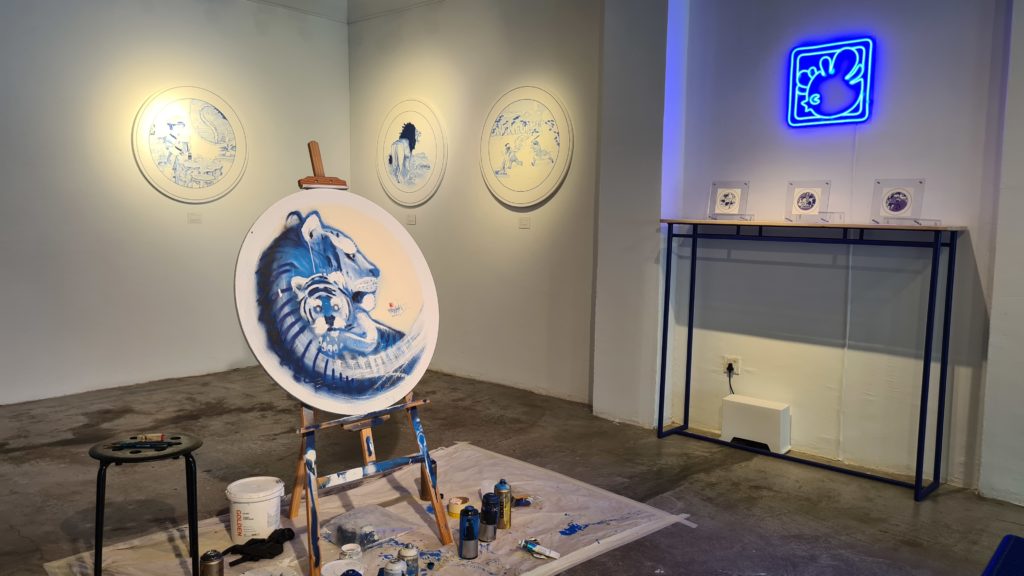 Underglaze is showing at Awegallery, Petaling Jaya until this Sunday, March 27 and the gallery is open from noon to 5pm. Do drop by as Drewfunk is usually on hand and ready for conversation!