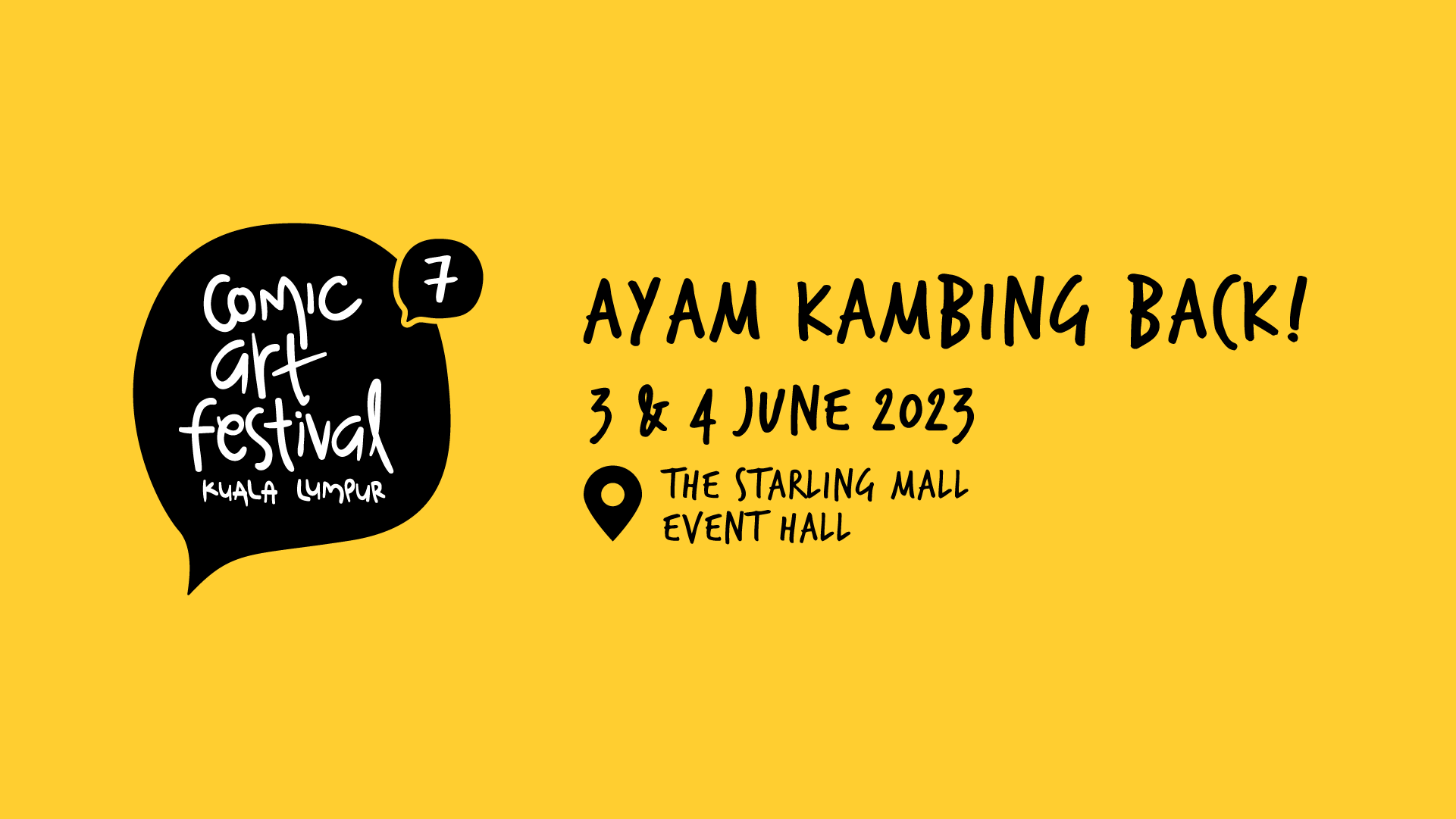 CAFKL returns to physical event with more than 300 booth highlighting the best of Malaysian comics
By DANIAL FUAD
Comics have been around in Malaysia since the 1930s with artists such as Muhammad Salleh Sulaiman, S.B Ally and Abd Manan making satire comics. They can be found as editorial cartoons in newspapers such as Warta Jenaka and Utusan Zaman. The development of Malaysian comics was in its significant phase after the declaration of independence during the 1960s and 1970s seeing the rise of names such as Rejabhad, Hassan Rosdin, Nora Abdullah and of course the famous Datuk Lat.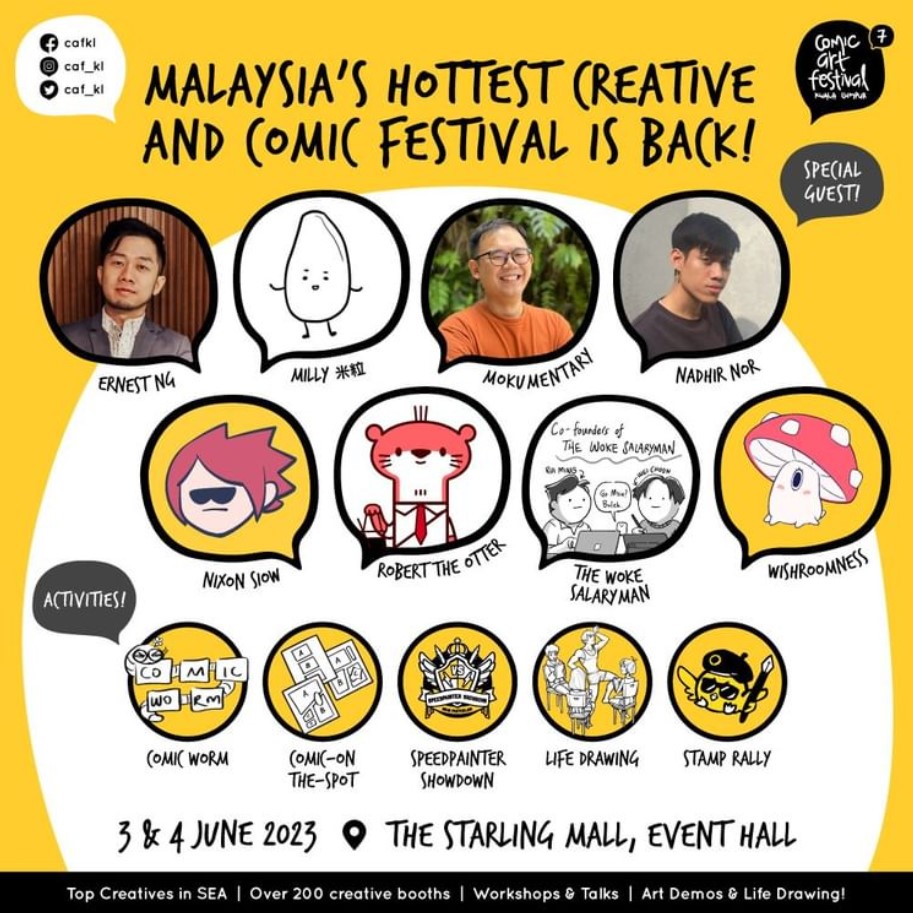 Mostly found in newspapers, comic magazines only surfaced after 1973 with the establishment of Suarasa. It was a comic publisher that was working with Rejabhad to print Ha Hu Hum which lasted for six issues. Then came Gila-Gila as well as Gelihati in 1978, which eventually led to the flooding of more local comic magazines. The dawn of the 21st century saw the formation of Ujang, Mangga, Cabai, and Gempak to name a few.
With the rise of technology, the comic book industry is now more alive than ever. Local cartoonists can now get bigger exposure through social media platforms as well as international comic-hosting websites such as Webtoon. To celebrate the liveliness of Malaysian comics, Comic Fiesta is organizing the Comic Art Festival Kuala Lumpur (CAFKL) to be held at The Starling Mall this weekend from June 3rd– 4th 2023.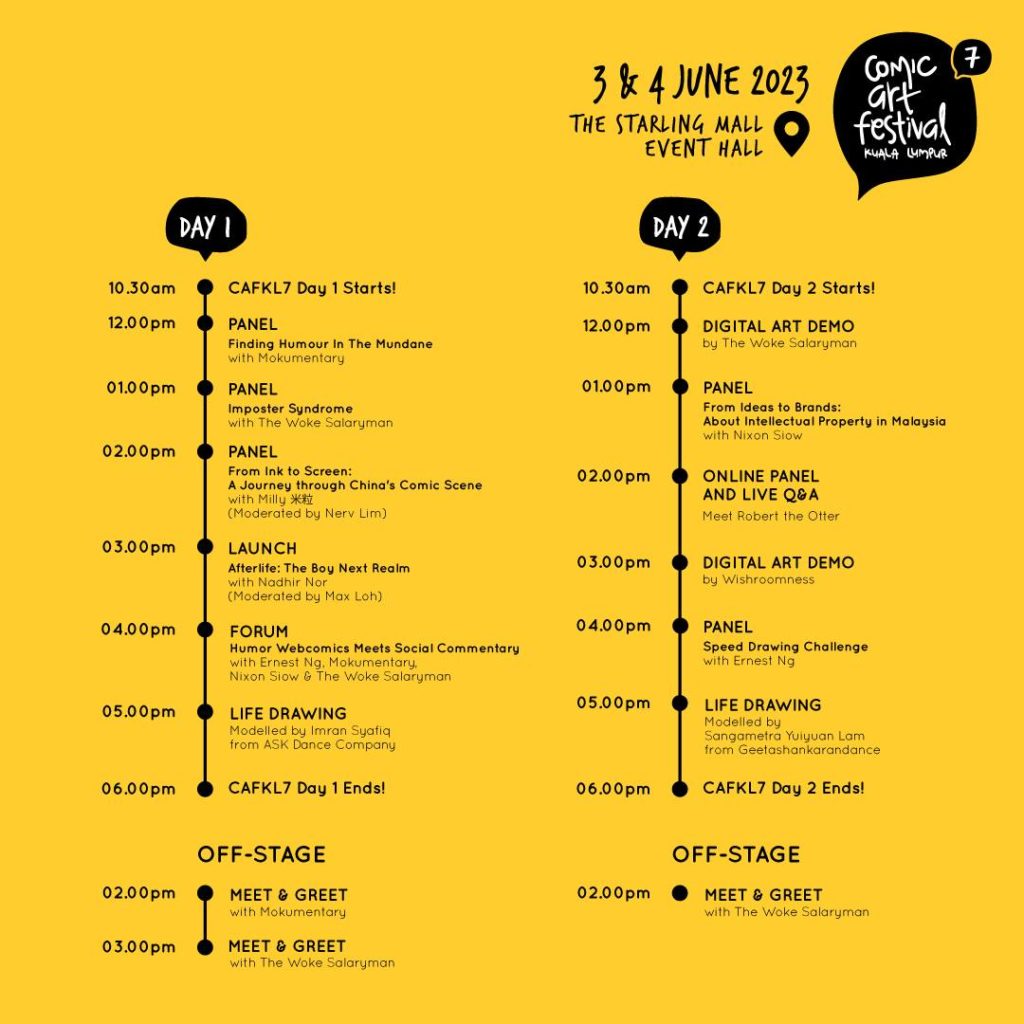 According to their Director of Event Operations Audrey Leong, "Comic Fiesta started in 2002 as a small gathering of artists, anime fans and cosplayers who wanted to meet like-minded people as there weren't any Anime, Comics & Games (ACG) events at the time. The very first Comic Fiesta was in a function hall that was less than 1,000 square feet in size." For this year's CAFKL, they are occupying The Starling Mall Event Hall 2 that has a whopping 17,000 square feet!
They have closed the open call for vendor registration on 13 Apr and Audrey has shared, "There were over 380 applications which comprised of over 500 individual artists. It was curated to showcase the range of creative talents in Malaysia." From that number, they have selected over 400 artists to occupy 303 booths in the event hall, "CAFKL has always encouraged the creation of original comics, illustrations and printed media. It will highlight the best of Malaysian comic art and artists," Aubrey added.
Aside from that, CAFKL also presents various special guests that are top in the industry to give out talks, forums and demonstration. Aubrey mentioned, "This year, CAFKL7 will be featuring The Woke Salaryman for the first time in Malaysia as well as local comic creators like Mokumentary, Milly 米粒, Ernest Ng, Nixon Siow and Wishroomness. Robert the Otter will also be joining us for an online session from Singapore."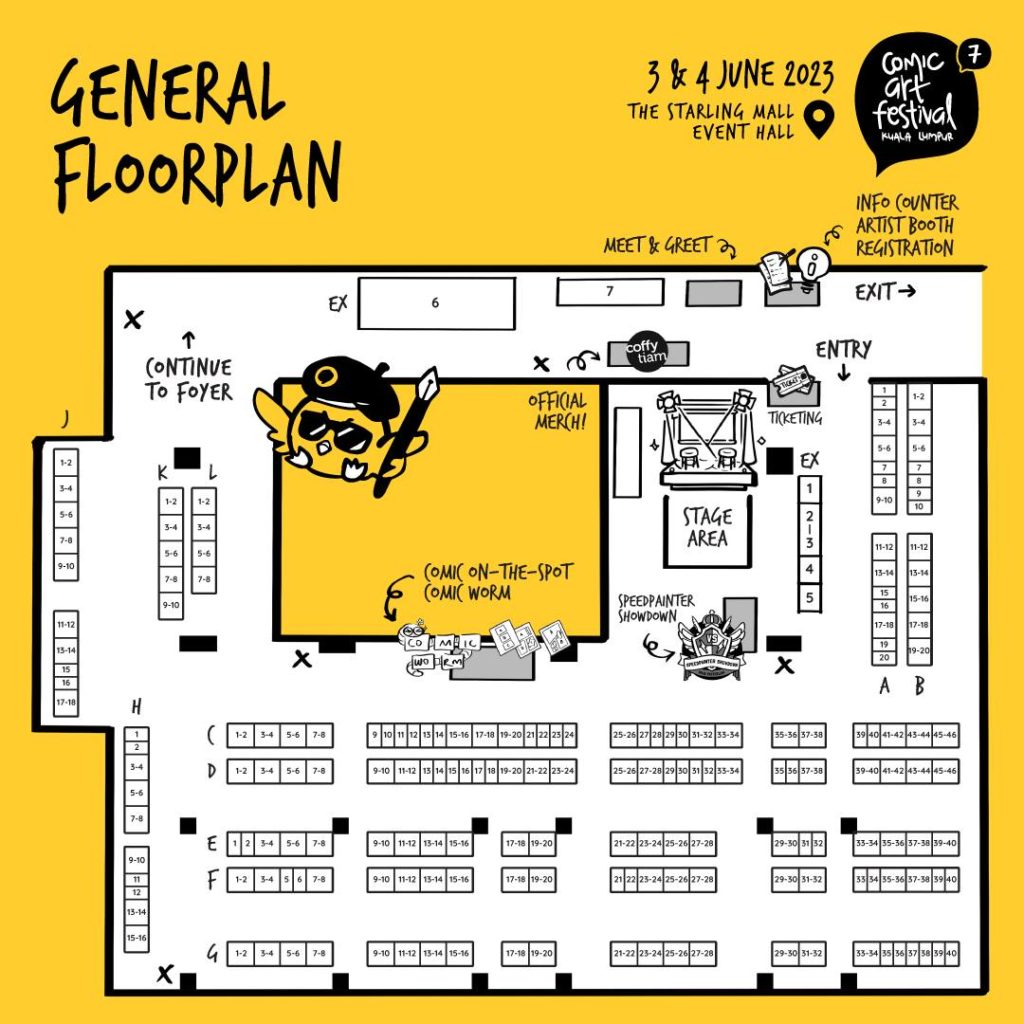 Visitors that come to CAFKL would also be able to participate in various activities such as Comic Worm, that invites people to participate in creating one long story that connects with each other, Comic-on-the-spot, where visitors can create their own comic based on the given script and Speedpainter Showdown; a friendly online drawing duel are also available at CAFKL7. "We will also be joined by Imran Syafiq from ASK Dance Company and Sangametra Yuiyuan Lam from Geethashankarandance as models for our Life Drawing session," chimed in Audrey.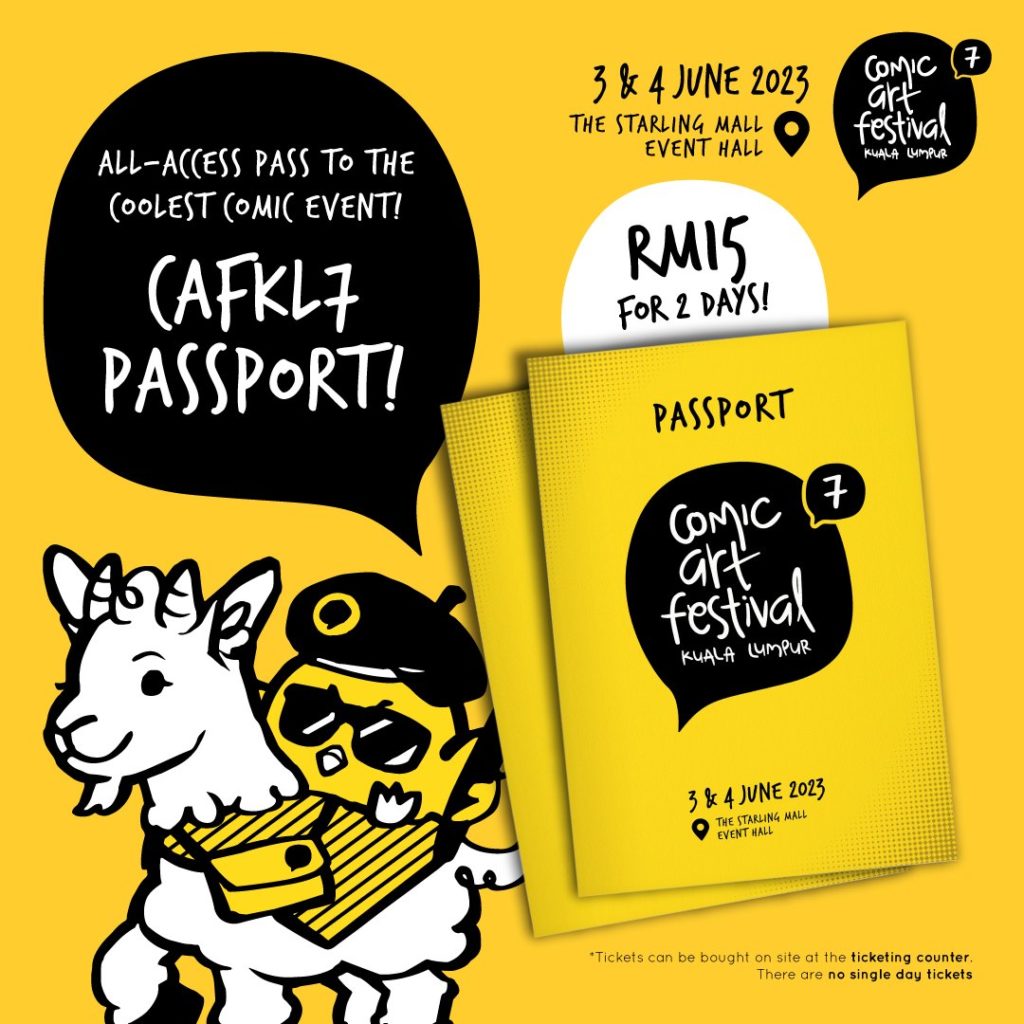 CAFKL7 Passports will be sold on site at the ticketing counter and it will be RM15 for two days of entry to the event; there will be no single day ticket available. This is Comic Fiesta's first physical CAFKL event after the pandemic and the last one was held in 2019. According to Audrey, "We hope to have at least 4500 people enjoy the event with us which is about a 30% increase from CAFKL6 in 2019." Their Instagram and Facebook can be visited for more info about their activities and vendor's list.
Follow other interesting stories on BASKL by clicking on the links below: