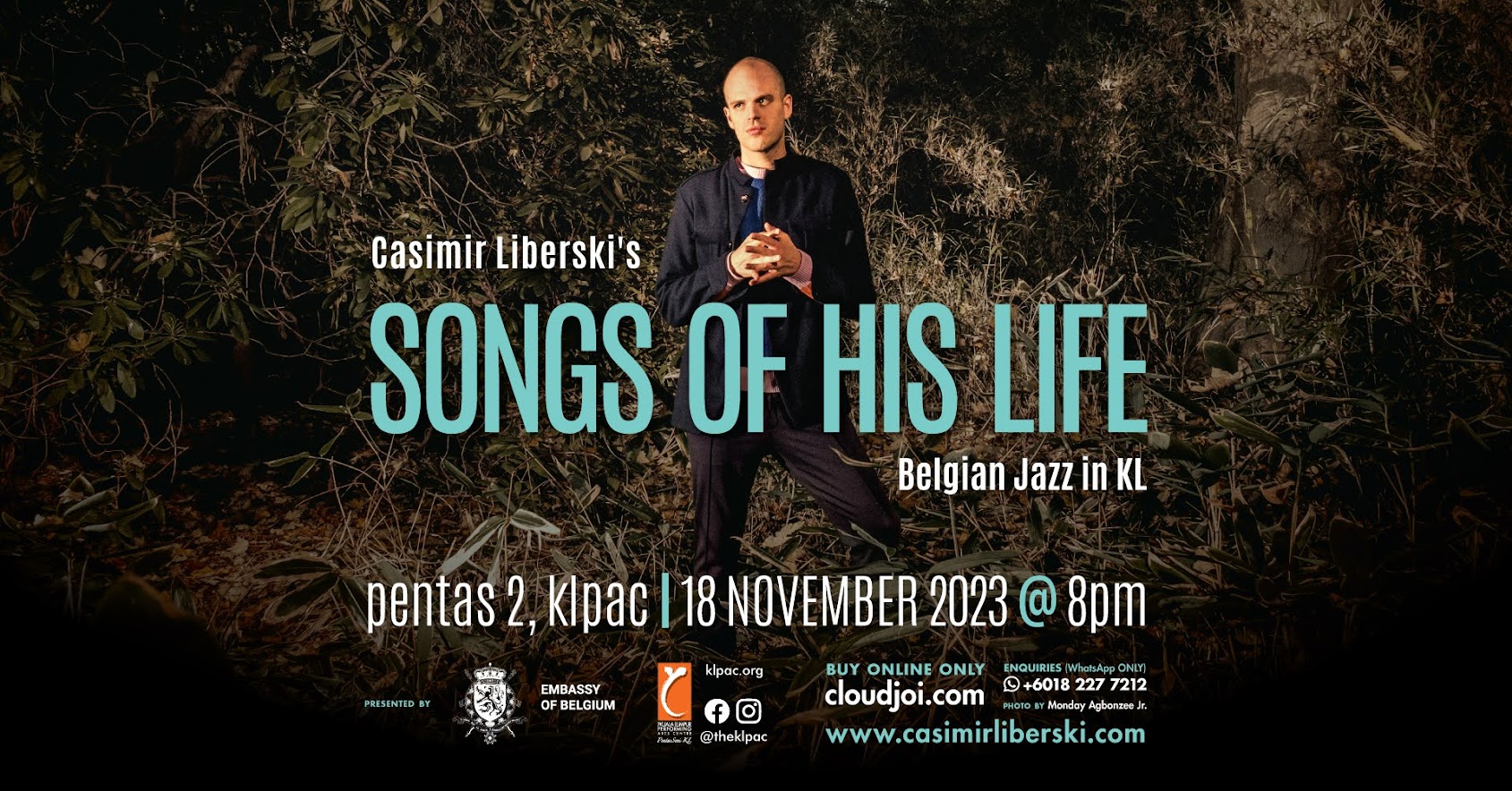 klpac offers a taste of Belgian jazz and more with composer-pianist Casimir Liberski's one-night-only show this November!
Known for his brilliant technique and captivating improvisations, Belgian jazz pianist Casimir Liberski is set to make his Malaysian debut. Casimir Liberski's Songs of His Life – Belgian Jazz in KL, brought to you by The Embassy of Belgium in Kuala Lumpur and The Kuala Lumpur Performing Arts Centre (klpac), will be performed for one-night only on 18 November 2023 in Pentas 2, klpac.
Befitting his first solo outing here in Malaysia, Liberski not only brings a taste of Belgian jazz but something much more personal. He has handpicked a selection of "small masterpieces" that have marked his personal journey, weaving a collective memory as well as nostalgia that draws from jazz, soundtracks, classical music and pop. Indeed, he has had quite a remarkable journey so far, having started his own trio at the age of 13. He became the first European to receive the exclusive Presidential Scholarship from Berklee College of Music in 2006. During his time in the U.S., he learnt from the greats like Brad Mehldau, Danilo Perez, Craig Taborn, Jason Moran, Greg Osby, Steve Hunt, Vijay Iyer, Sal Mosca, Masabumi Kikuchi, Fred Hersch, to name a few.
It is hard to pigeon hole Liberski who is always pushing the boundaries. Drawing from a wide range of influences including Nintendo games, grunge and alternative rock and even cartoons, his music has often been described as moving, exhilarating and atypical. Each album is different from the next – Brussels 2020 (2020), Cosmic Liberty (2019),
Atomic Rabbit (2012), The Caveless Wolf (2012) and Evanescences (2008).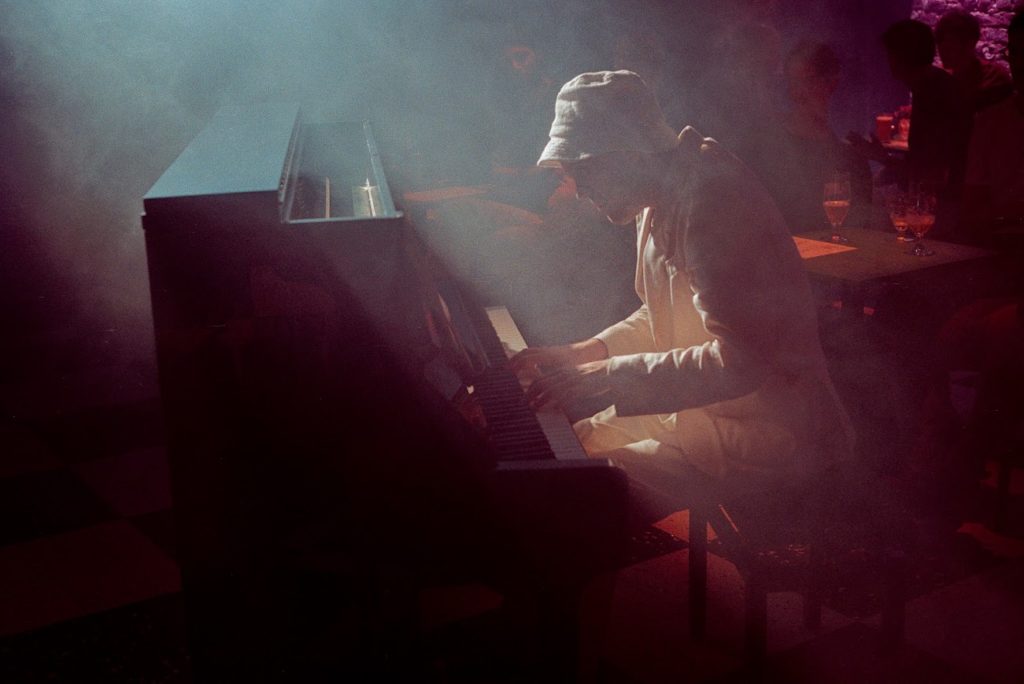 What interests him lies not in theory, but in "that which cannot be learned". To him, theory is merely a method and while this method may be necessary and even beautiful, the artist must always rely on intuition and sensitivity. One can certainly "learn" anything, but there will always be something to elude explanation: feeling. It is precisely that
feeling that musicians seek to convey through the intimate reality and shared time of a concert.
This keen artistic spirit has always run in his blood. Before he decided that music was his calling, he was set on making comics and drawing. The same can be said for his filmmaker father, Stefan Liberski, who is also a writer, actor and author. In fact, he has composed a number of soundtracks for his father's films including Tokyo Fiancée (2014), which won him a nomination for best screen composer at Ghent's film festival, and Bunker Paradise (2005).
In 2016, Liberski was invited to perform with visual artist Jean-Luc Moerman at the prestigious Queen Elisabeth's Music Chapel in Belgium for their first non-classical performance ever. That same year, Casimir won 3rd prize at the Parmigiani Montreux Solo Piano Competition. Apart from performing solo, Liberski also performs in a trio called The Zelda Suite Project which gives a jazz spin on retro video game themes.
Tickets for Casimir Liberski's Songs of His Life – Belgian Jazz in KL are priced at RM65 flat and can be purchased via this link. For more information, visit www.klpac.org, call 03 4047 9000 or WhatsApp +6018 227 7212.
Read more stories like this on BASKL via the links below: