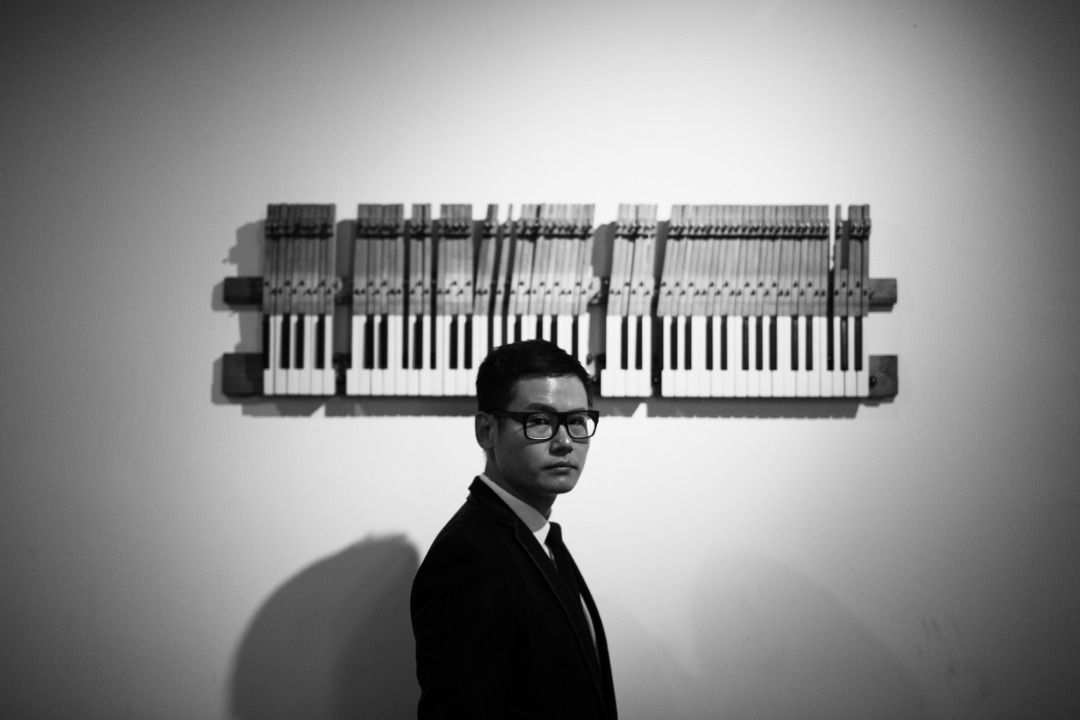 Tay Cher Siang and the WVC Malaysian Jazz Ensemble add a touch of jazz to Malayan favourites on the album 'Purnama'.
By K. RAMAN
Usually we find our calling; but on rare occasion, our calling finds us instead. The latter was certainly the case for Tay Cher Siang, when he stepped into his regular music store in his hometown Melaka.
Now, more than two decades later, the pianist is firmly etched in the vernacular of the domestic jazz scene, having enthusiastically plied his trade with his trio, the WVC Malaysian Jazz Ensemble.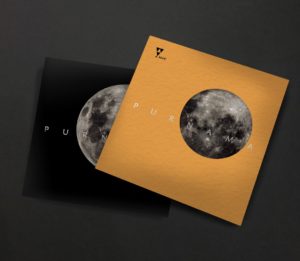 The band boasts a brand-new album, Purnama, featuring a core of pre-Merdeka Malayan classics from the band's 2016 presentation at Dpac, "Seketika Sebelum Merdeka," and augmented by post Merdeka songs, too, all receiving the WVC spin.
While Tay and his troupe tip their hat to legends of our music scene and their legacy, he's also quick to admit that learning about it all was a long and winding road. "I didn't know much about our own heritage – our traditional music. The problem stemmed from the lack of information, the kind of environment I grew up in, and perhaps the lack of interest from Malaysians," rues the 43-year-old. Is it his fault then that he knew more about John Coltrane, Miles Davis and Bill Evans, or the Beatles, Bjork and Radiohead? Not at all.
With a seventh album now tucked under WVC's belt, it's surprising that 2021 is still reflected in the once-ubiquitous compact disc. "I guess I'm still an old-fashioned type of musician, documenting the growth of WVC with physical albums," Tay explained.
Given WVC's own heritage, it would be natural to expect a mere jazzy treatment of the tunes, but Purnama also boasts a colourful palette of stories, anecdotes and history narrations.
While Tay is proud of the entire album, the three tracks that stand out for him include the title track, Main Shayar to Nahin and Crossing at Dawn.
"Surprisingly, the theme song from 1973 Bollywood movie Bobby, Main Shayar to Nahin became one of my favourites from this selection," he revealed.
The effervescent song soundtracked Tay's childhood years, when he spent time with his great grandmother, who despite only knowing her mother tongue, was a great fan of Hindi movies. "This seems to be a similar experience for many Malaysians watching Bollywood movies in the sleepy early evenings," he elaborated.
The original tune's universality is attested to by fans from all over the world singing its praises on YouTube, from Russia to Nigeria, and Holland to Vietnam.
Tay is aware that this is music for the initiated, but still believes in its appeal. "This is music from our past which we packaged with modern sounds, so come learn about our history, and we can build a future together."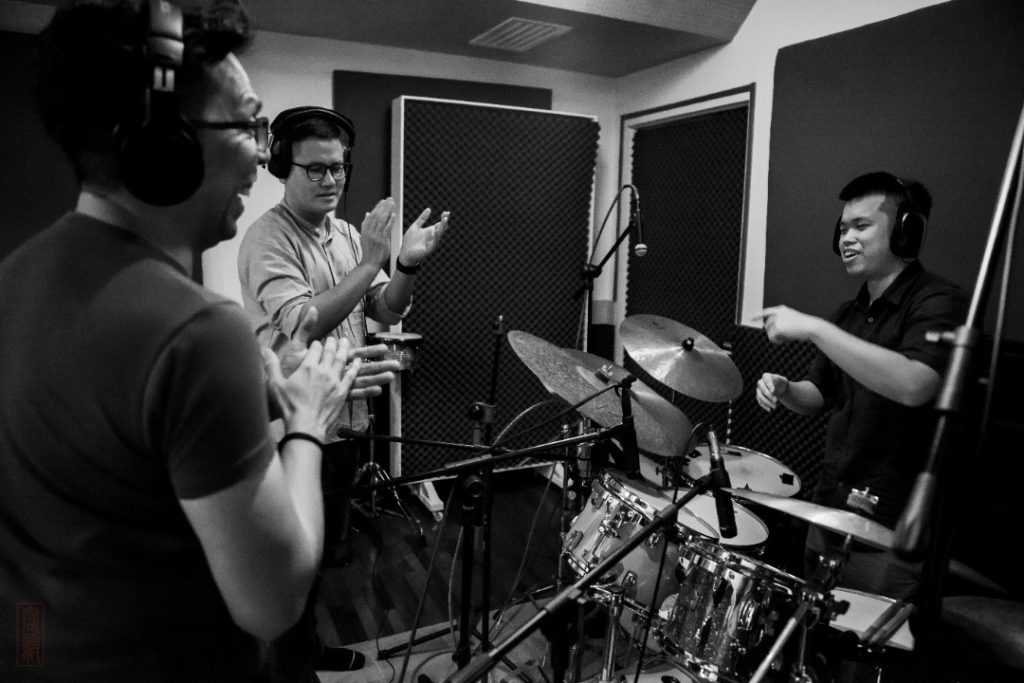 Purnama features not only Tay and cohorts AJ Popshuvit on bass and Adriel Wong on drums, but a host of singers, guest musicians, and even shakuhachi and theremin players.
While WVC's dossier may bristle with achievements and accolades, Tay's memory of sitting at the piano and grinding out the obligatory classical pieces remains vivid. In fact, he credits the discipline instilled in him to those formative years.
Come a long way
At that the start of his journey, he had humble aspirations – impressing the girls. "No joke, the girls were drawn to me. Too bad the piano is too heavy to lug onto the middle of the basketball court, or else there would have been more girls!"
Classical music and RTM Radio 5's (Chinese station) playlist back in the 1980s were as alike as chalk and cheese, but Tay dined on his mother's musical diet along with works of the great composers. Once he developed a taste for music, he began feasting on a lot of classical music, movie soundtracks, musicals, then jazz and later, rock, particularly the flower power and Woodstock era. "I had to save pocket money to buy CDs, so with limited resources, most of the CDs would be 'licked' clean – listened to hundreds of times," he shared.
As a young adult, working at Tower Records in KL Plaza in the jazz and classical sections nourished his growing penchant for the genres. The staff discount was kind on his wallet, too!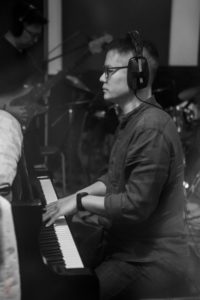 Music shifted gears in his life very quickly, and it was almost expected in his circumstance that the likes of Gustav Mahler, Richard Wagner and Sergei Rachmaninoff coalesced with Brad Mehldau, Jan Garbarek and Herbie Hancock. Classical music provided visuals while jazz offered soul. "Traditional straight jazz played with acoustic instruments – that was my initial preference."
Tay knew early on that he wasn't a music prodigy, and he was also convinced that with his personality, becoming a star was never going to be a motivation. So, he aspired to earn his Master's in Jazz Pedagogy under the tutelage of James "Doc" Miltenberger at the West Virginia University in the United States. And, as his guiding light in the jazz language, the great Bill Evans always led the way.
But if most legends were self-taught, what's the need for formal learning? "Music education won't necessarily make someone a star or an artiste, but it at least makes a musician. Education gave me the tools to make the music I wanted to make, so, furthering my studies in the US prepared me to be who I wanted to be."
Feathers in his cap
With feathers in his cap including two trophies at the 13th Boh Cameronian Arts Award for WVC's two-night concert Waiting for That Day: A Live Concert, performances The Legendary Rose and Journey to The West at Istana Budaya, and a multitude of concerts domestically (including Dewan Filharmonik Petronas in 2018) and abroad, Tay has plenty to be proud of.
However, standing out like a beacon was the recent Malaysian Jazz Marathon, a virtual 12-hour show in November last year featuring 18 bands performing on the stage at the factory floor at Royal Selangor Pewter. "That stood out for me because during the lockdown, these bands got together to perform for a good cause – to raise funds for the Malaysian Real Book Project," he divulged about a compilation of Malaysian popular and folk songs he spearheaded.
The world is his oyster today, but life could have taken a very different course had he not strolled by Kok Kong Pusat Muzik on Jalan Bunga Raya as a 16-year-old, when Corcovado emanated from the music store not far from his parents' home.
"I literally bumped into this music. The imperfect voice, not impeccable pitch and tone, and sort of off pronunciation of English lyrics by Astrud Gilberto instantly attracted me to the sound of bossa nova. The nylon string rhythm guitar, the double bass and velvety tone of Stan Getz's sax all hit me on my head."
Fortunately for him, making friends with the couple who ran the store paid dividends. "I used to go to the shop to buy classical CDs, or rather, listen for free, because they were kind to me. So, I went into the store upon hearing Corcovado and asked the aunty to keep the CD for me, which was what led me into the world of jazz, Brazilian music, improvisation, rhythms and more."
Thanks to Verve Jazz Masters No. 53: Stand Getz – Bossa Nova CD, we now have Tay Cher Siang's beautiful music.
For more info, visit www.wvcjazz.com or www.taychersiang.com.