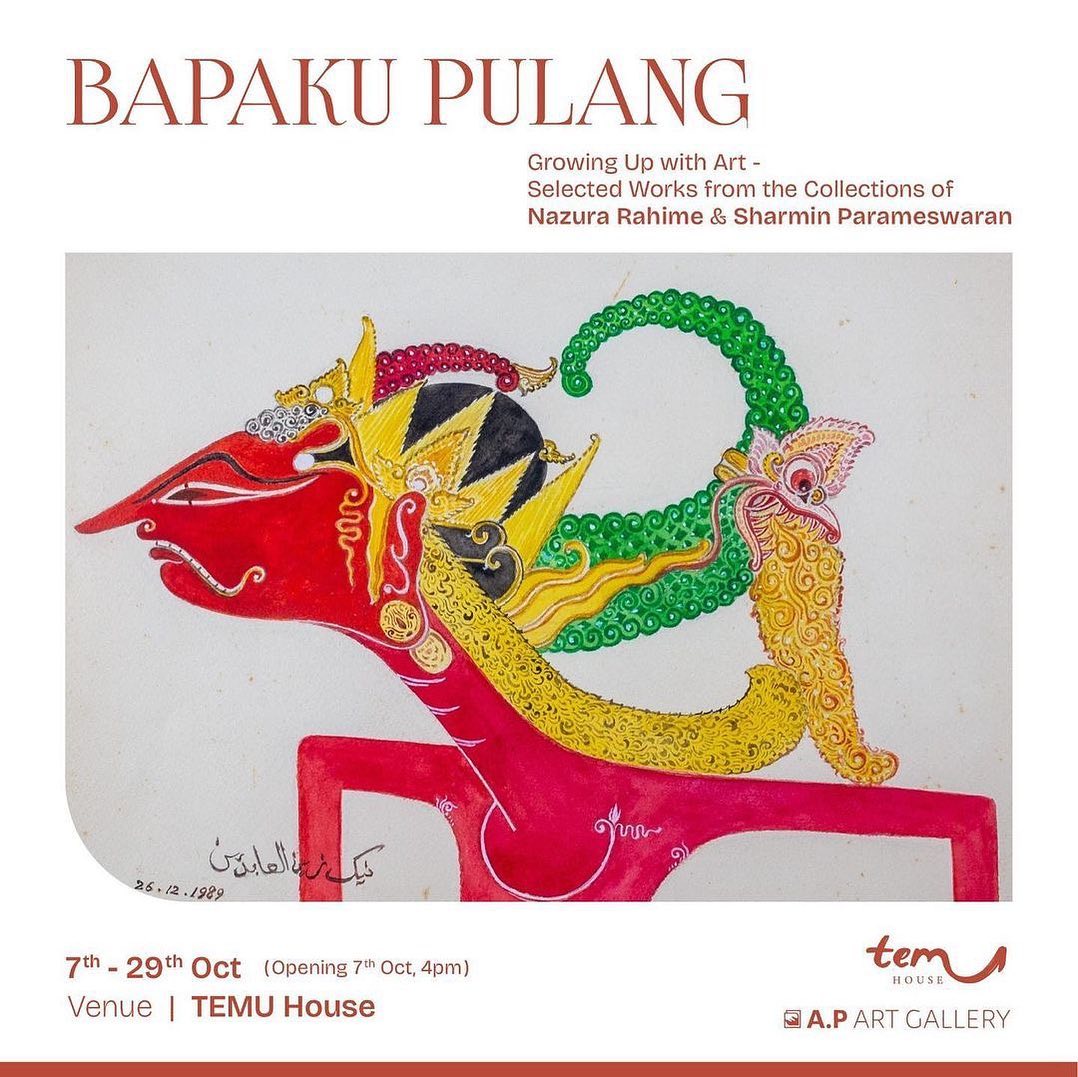 Bapaku Pulang showcases 49 artworks from the collection of Rahime Harun and Dato' Parameswaran whom now has been passed down to their daughters.
by DANIAL FUAD Images by temu house
"Bapaku pulang dari kota, …" ('my father returns from the city') we may have heard of this Malay nursery rhyme growing up, maybe some of our fathers have also heard the tune. It was a generational thing that continues to linger till today. The second part of the tune goes like this "bapaku belikan kereta, …" ('my father buys me a car')but for Nazura Rahime and Sharmin Parameswaran; their fathers would bring in artworks instead. They are both sole daughters of Rahime Harun (1954 – 2008) and Dato' N. Parameswaran (1948 – 2022) respectively. Having grown up with arts as a norm, now they both inherited their father's massive art collections; which they are showing now at Temu house in Petaling Jaya.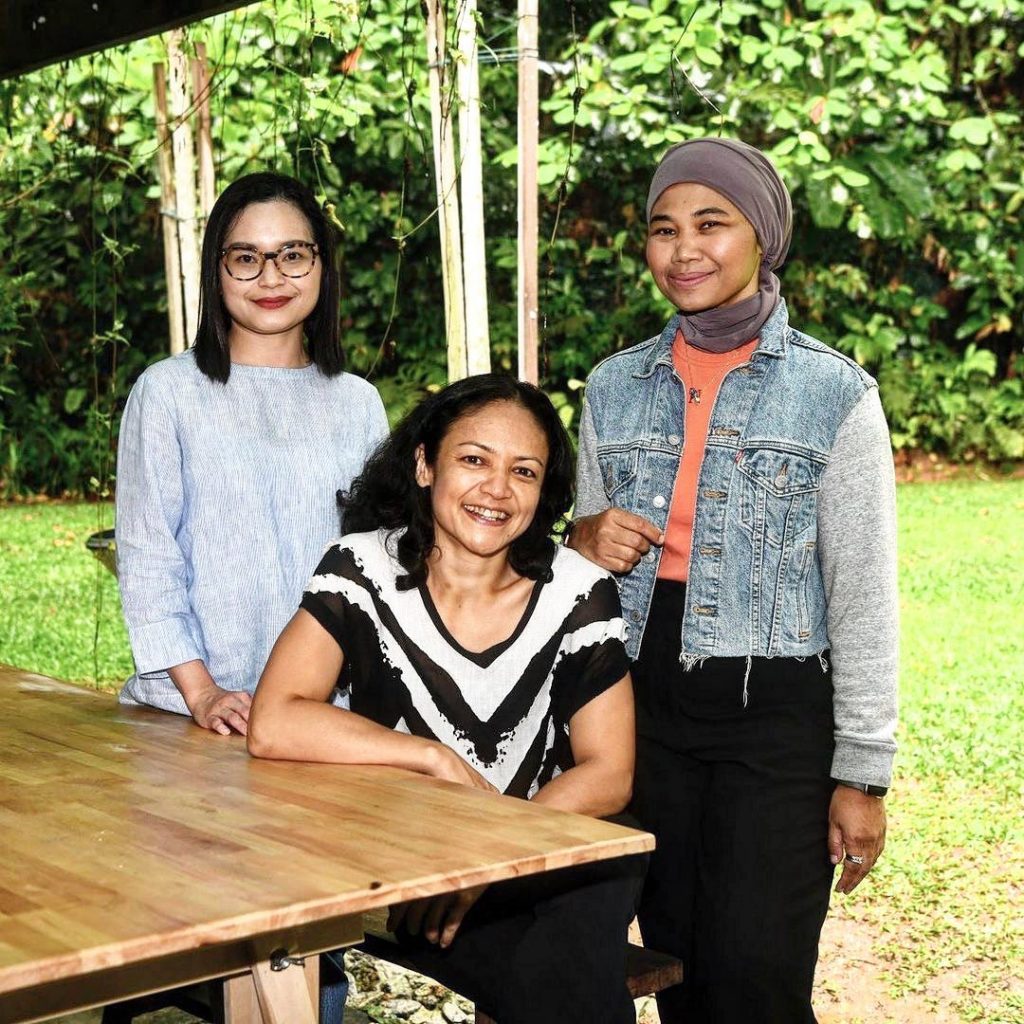 Fathers
Rahime was a well known art entrepreneur and also co-founder of A.P. Art Gallery alongside his late wife, Zarina Ariffin (1955 – 2010). The inspiration came when he attended a Diploma course in Entrepreneurship Development (Art Business) in Turin, Italy and visited the Peggy Guggenheim Collection. According to Sarah Abu Bakar in her essay accompanying the exhibition, "Rahime was remembered as "a passionate champion of Malaysian culture" and "a highly competent art business entrepreneur and administrator".
Dato' Parameswaran on the other hand was all over the world carrying his duty for the Ministry of Foreign Affairs beginning 1969. He was placed in countries such as Jakarta, Addis Ababa, Nairobi and New York. It was while in New York when he served as the Malaysian Mission from 1973 to 1975 that his interest in arts blossomed. He would visit art museums with his late wife Lyn Loh Siew Ling (1948 – 1991), Sharmin's mother. According to Sharmin, "My mother was the one who was artistically inclined, and inspired my father with her appreciation for visual arts and music."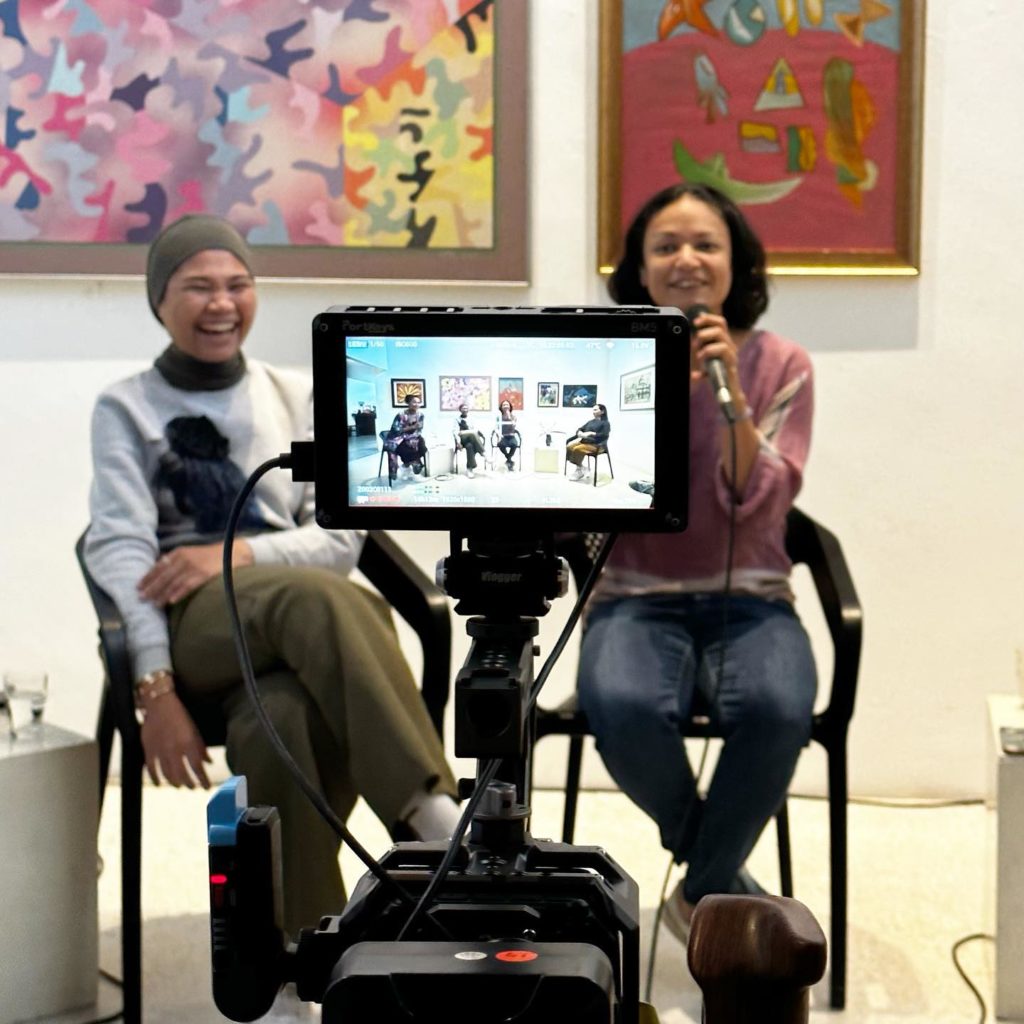 Daughters
While their fathers connected through the love of the arts, Sharmin and Nazura crossed paths in the media industry where Sharmin has been working in since 2003. Growing up, Sharmin would always tag along her father visiting artists at their studios or having meals with them and discussing art. Sarah further states "For Sharmin, visiting family members in Penang will ultimately be extended to paying visits to artists like Tan Choon Ghee, Dato' Tay Mo Leong and Penang Art Gallery's Dato' Dr Tan Chee Kuan."
Nazura on the other hand was the founder of Manggis Group together with her husband Fauzee Nasir. She was exposed to art as early as 4 years old where she spent her weekends at Rumah Anak Alam.
Sarah further states "… and she also attended art lessons with resident artist K. Thangarajoo alongside artist-couple Mustapha Haji Ibrahim and Maryam Abdullah's son, Zaihan."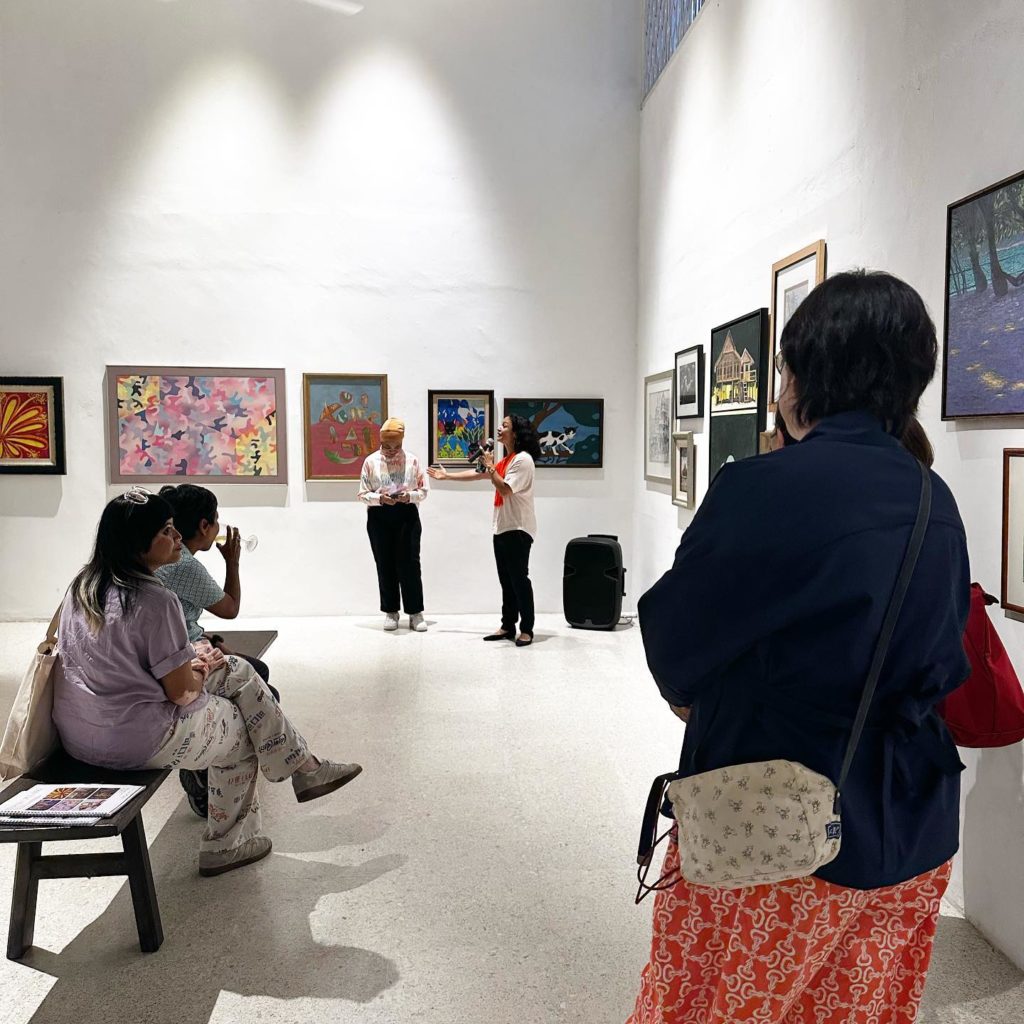 Bapaku Pulang
"Having left with their fathers' legacies, Nazura and Sharmin came to terms with everlasting memories attached or detached to and from these objects of desire and, in doing so, experienced grief and celebrating a loved one," Sarah stated in her essay.
The product of that is an exhibition entitled Bapaku Pulang, Growing Up with Art that is curated by Sarah Abu Bakar. The exhibition showcases 49 artworks from Rahime and Dato' Parameswaran's collection. Works spanning three decades are exhibited dating back from as far as 1979 up until 2014.
Happening at temu house from 7 – 9 Oct, visitors can expect a wide range of works here. It is very interesting to see the support towards the development of the Malaysian art scene given by both Rahime and Dato' Parameswaran, which is now passed down to their daughters. Visits on weekends are advised as temu house opens from 10am – 5pm.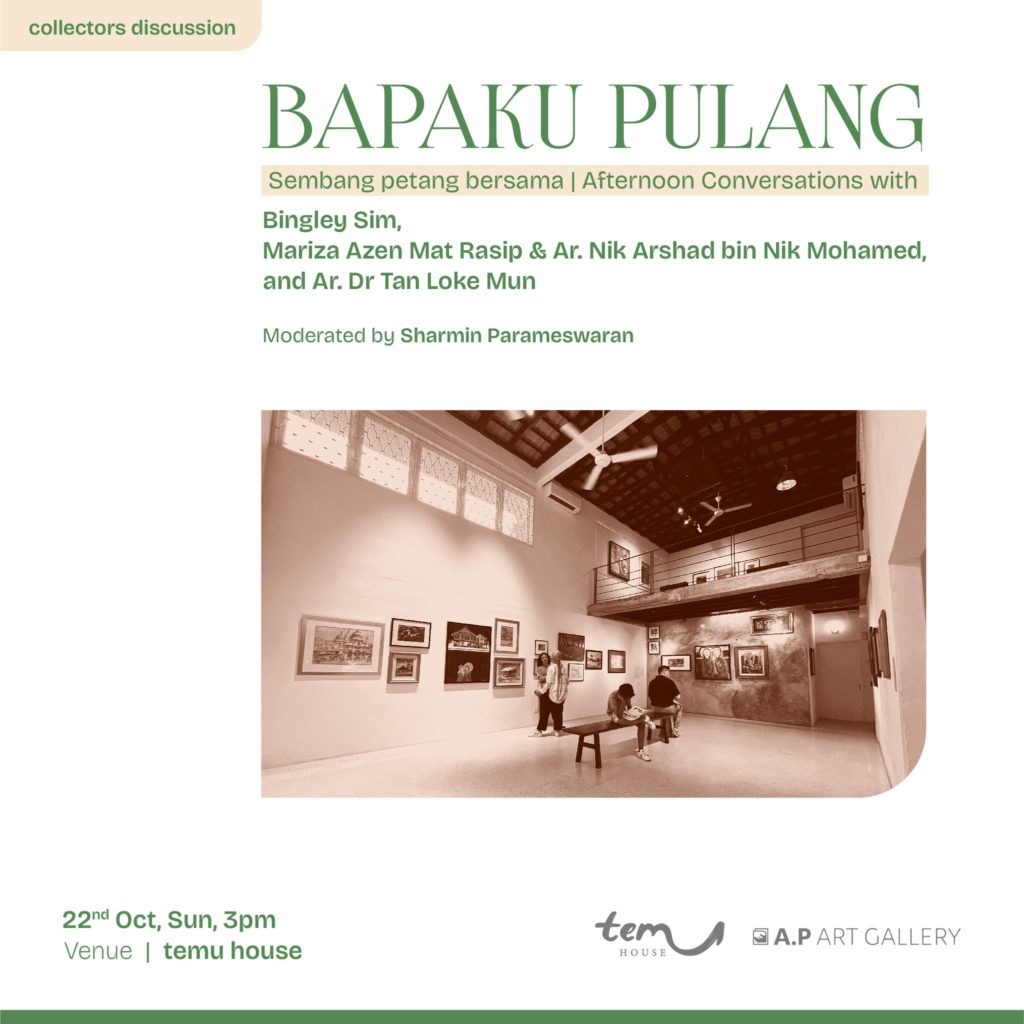 There's also an event happening this weekend; Afternoon Conversations with Bingley Sim, Mariza Azen Mat Rasip & Ar. Nik Arshad bin Nik Mohamed as well as Ar. Dr Tan Loke Mun on Sunday, 20Oct, 3pm. More info about the exhibition can be found at temu house's website and Instagram.
Follow other interesting stories from BASKL by clicking on the link below: