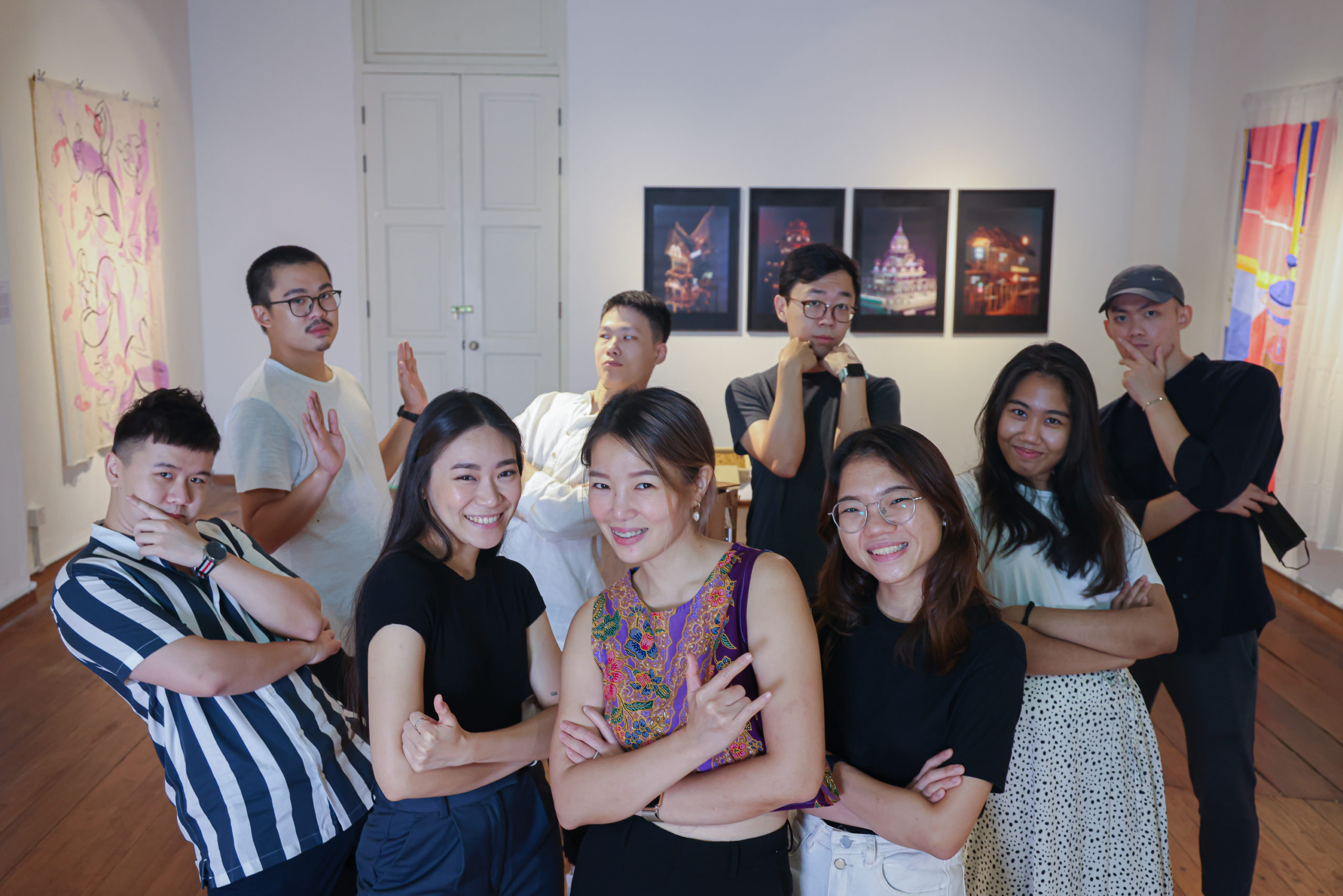 For the last six months, four fortunate individuals have had the chance to work alongside and glean knowledge from local artist Red Hong Yi and her team.
In May 2021, The Cultural Economy Development Agency and Studio Hong Yi introduced the inaugural CENDANA Apprenticeship Programme, a six-month initiative for creative graduates, emerging artists and cultural workers. The apprentices were to receive hands-on training from Red Hong Yi and her team of experienced professionals and were given the real responsibility of assisting in Studio Hong Yi's projects …. Remember that?
We're at the tail end of the year now and we thought we'd update you on what the chosen ones – Sun Shir Yee, Chan Hui Qi, Kashinie Subramaniam and Lim Shen Phang – have been up to! Their journey, in these last couple of months, working on the Memebank Banknotes series (look out for the exhibition next year!) as well as their "Thank God It's Monday" exhibition at the George Town Festival in Penang, is told here in a series pictures taken by photographer Annice Lyn and captioned by the fearless four themselves.