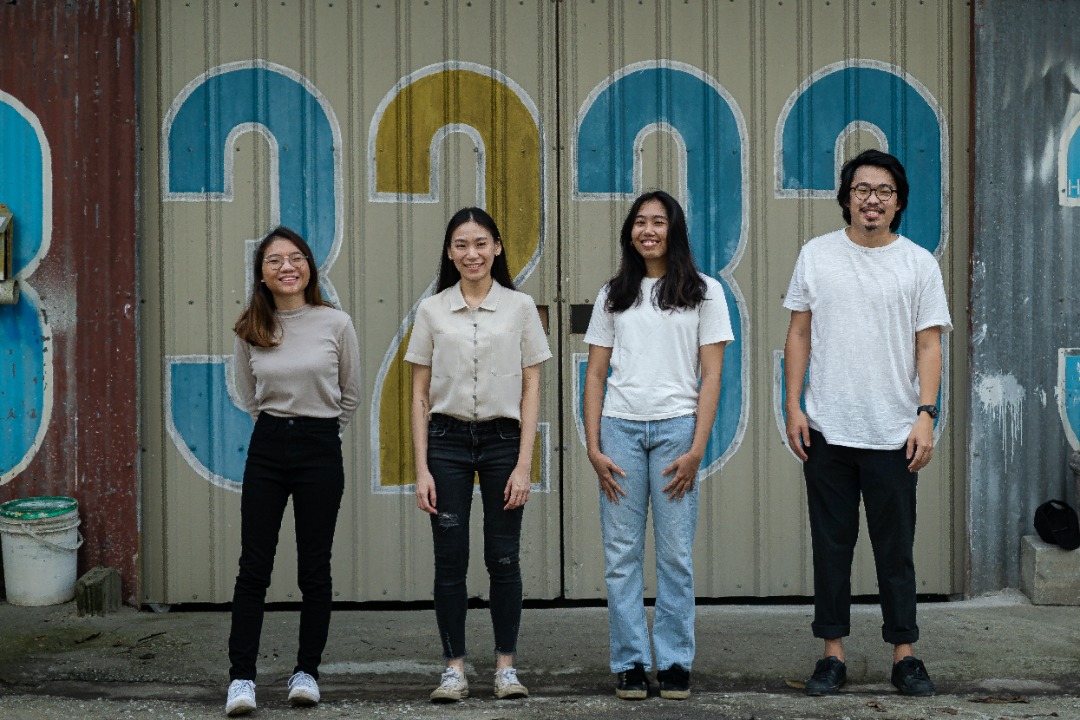 Four young Malaysians share what it has been like working at Studio Hong Yi.
By ANN MARIE CHANDY
All photos by ANNICE LYN
In May this year, The Cultural Economy Development Agency, or CENDANA, and Studio Hong Yi introduced the inaugural CENDANA Apprenticeship Programme, a six-month initiative for creative graduates, emerging artists and cultural workers who want to unlock future opportunities and experiences. The apprentices were to receive hands-on training from Red Hong Yi and her team of experienced professionals, and be given the real responsibility of assisting in Studio Hong Yi's projects.
Red needs no introduction. The Sabahan moved from her career in architecture to art and has been making a name for herself internationally as the artist who paints without a brush. This year alone she made quite a stir with the Climate is Everything cover of TIME magazine in April, creating a world map using 50,000 green-tipped matchsticks, then setting it ablaze. In June, Red was back in the headlines again with her first NFT, Doge To The Moon, which sold for over RM325,000.
So, it was a major coup for the four Malaysians who were chosen to be part of an exciting line-up of new art projects under the stewardship of Red, for the CENDANA Apprenticeship Programme in collaboration with Studio Hong Yi.
Red, a CENDANA beneficiary alumna, had said at the start of the programme that she was really excited about the it: "Apprenticeships are an excellent vehicle for young people to kickstart their careers in an industry that they love."
The four successful candidates – Sun Shir Yee, Chan Hui Qi, Kashinie Subramaniam and Lim Shen Phang – joined Studio Hong Yi in July and have been learning the ropes since then.
BASKL asked them what it's like working at Studio Hong Yi, and also on their recent Tanah Tumpahnya Darah Project, which was produced in conjunction with National Day, Malaysia Day, and CENDANA's fourth anniversary, in which they recreated old war photos with Malaysian soil and sand.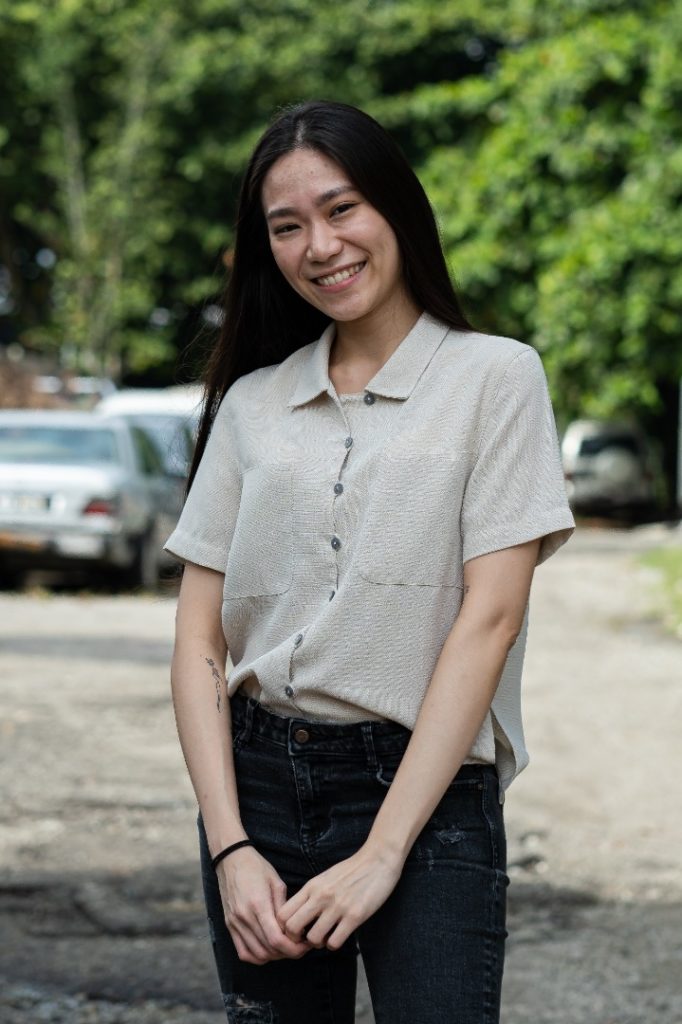 Born and raised in Kuala Lumpur, Sun Shir Yee, 29, a freelance graphic and interior designer, says she was somewhat surprised when she was informed that she had been selected to be part of the apprenticeship programme. "I sort of scrambled my portfolio and the materials required for the application submission at the last minute!" she revealed.
"It has been a pretty exciting journey working with the team so far. I love the dynamic work environment as the studio does not practice or encourage working overtime culture!" she said laughing. "The nature of our work also offers us the flexibility to work at different places rather than just being tied down to a rigid work desk. And there's a lot of hands-on tasks like art-making experiments that are given to us and this is also one of the many things I like about the studio."
Working on Tanah Tumpahnya Darahku project was "pretty insightful" Sun said. "It tells the stories of our war veterans and the hardships they have been through with their comrades and families. Being involved in creating this art piece has made me realise how selfless our country's heroes are and we should not take things for granted because what we have today is the result of their sacrifices – the bloodshed, the loss of lives in the past."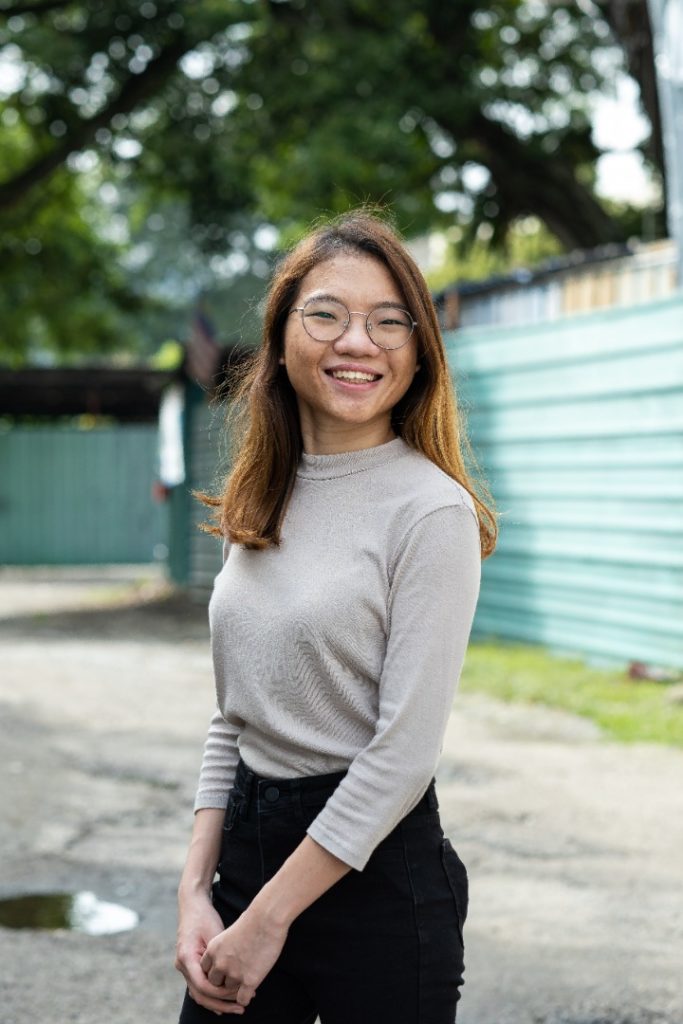 Chan Hui Qi, 23 had only just graduated with a bachelor's degree in Architecture from Tunku Abdul Rahman University, when she applied for the apprenticeship programme. "I was surprised that I was selected as the programme was open to the entire nation!" she said.
Having worked with Studio Hong Yi for about two months now, Chan is thrilled and says the entire process has been fun even if a little challenging. "I've had the opportunity to work with various kinds of projects which have given me so much exposure to the creative industry. The creative part has been challenging for me."
Chan described Tanah Tumpahnya Darahku as reinterpreting a war scene using earthy materials. "It has been a very heartwarming project for me. As a team, we got the chance to talk with the veterans in a Zoom meet and their sharing about their war experiences was inspiring and encouraging."
Like the others, KL-girl Kashinie Subramaniam, 22, was also not expecting to land the apprentice role "considering there are many others who are so talented and capable!"
She said: "So far things have been pretty good. I really enjoy seeing the end product after working on all the grand and minute details that have contributed towards creating it. Coming up with strong concepts and ideas has been somewhat challenging. These ideas make up the backbone of the art piece, and have to be done with a lot of thought and careful planning."
For Kashinie, Tanah Tumpahnya Darahku shone a spotlight on our veterans, who she believes are sometimes overlooked. "Working on this project was eye-opening. I realised that I had taken for granted a lot of the sacrifices others have made for us all to experience such peace and comfort today."
Lim Shen Phang, 22, the only boy in the group, is from Johor Baru. Phang was initially unsure if he was a right fit for the studio, especially since he didn't have any work experience in a design studio prior to landing this internship. He said, however, that "the experience so far has been great as everyone in the team is very helpful and supportive".
For Phang, the Tanah Tumpahnya Darahku has been very meaningful. "Through this project, we hope to raise awareness of the sacrifices these veterans have made for our country, and to honor their past services."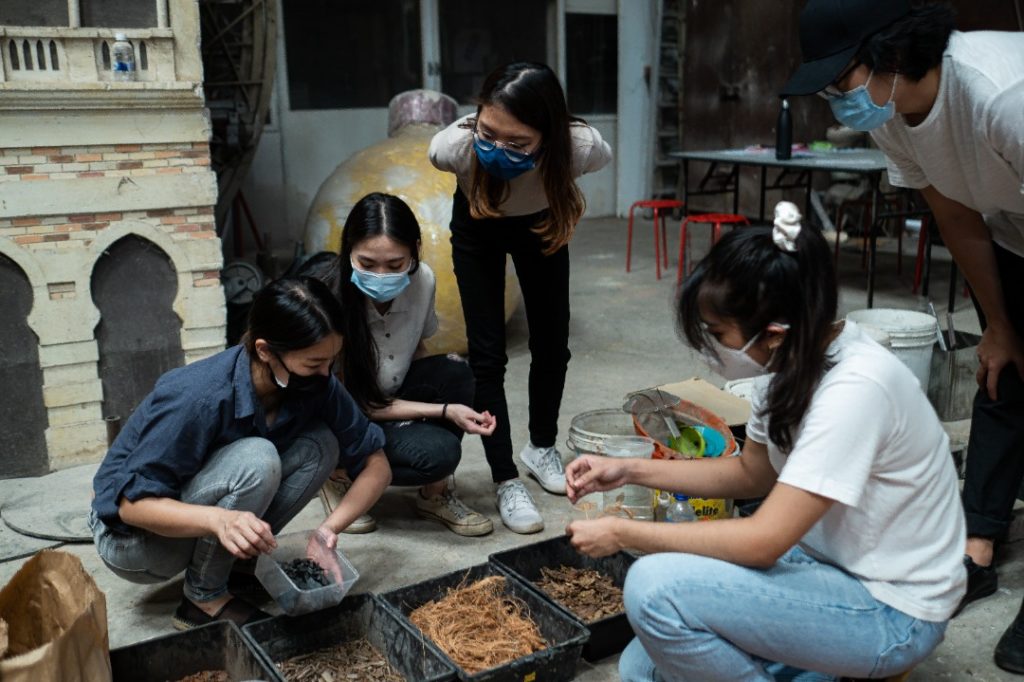 Finally, one last burning question for everyone. What's Red Hong Yi like?
Sun says: Red is an all-round artist/ entrepreneur and a very helpful mentor. She has been encouraging all the members to build our own portfolios and careers. She checks in on the apprentices every now and then and happily offers us guidance and the opportunity to work on things that we have a particular interest in. She is, in a way, providing us a working environment that fosters our self-development, creativity and individuality.
Phang says: Hong Yi is very understanding and open to different ideas in the studio, which creates an environment where the team is constantly learning new skills and techniques to improve the quality and creativity of the art work.
Chan says: She is a fun and creative young lady who expresses her thoughts through art. She has numerous ideas in creating art and she inspires me every time.
Kashinie says: She's really nice, she's been quite open to us taking our own creative liberties which makes the making more gratifying.
Catch the Tanah Tumpahnya Darahku documentary on Astro Channel 100. It is part of the specially curated content featuring the best of Malaysian and Asian entertainment, premieres, blockbuster hits and new documentaries from Aug 16 to Oct 3, in conjunction with Malaysia's National Day.
Photos by Annice Lyn