SINILAH
Dengan kerjasama LabDNA, Pasar Seni akan ditransformasi menjadi tempat penuh bergaya, hip dan meriah dengan hasil kraf kesenian tradisional dan kontemporari sepanjang KLWKND:
ART OF CRAFT - BEST OF MALAYSIAN CRAFT FEATURING STUDIO C 
Nov 27 & 28, sepanjang hari
Ruangan di Pasar Seni akan ditransformasi menjadi gerai pop-up yang menampilkan hasil seni tangan kontemporari dan tradisional dari serantau Malaysia. Dapatkan barangan seramik, hasil barang yang diperbuat dari material pokok-pokok hutan, hasil tangan barangan seni halus dan banyak lagi. Lokasi yang sempurna untuk mengumpul ole-ole sempena sambutan Krismas yang akan datang!
HERITAGE KUIH
Nov 27 & 28, sepanjang hari
Lawati gerai-gerai pop-up yang menyajikan sajian kulinari tempatan yang kaya dengan tradisi. Dapatkan kuih-muih Melayu dan lihat demonstrasi pembuatan kuih tradisional di sini!
Heritage Kuih @ Pasar Seni menawarkan pengalaman kepada para pengunjung akan warisan pembuatan kuih dan kepelbagaian kuih-muih sepanjang jalan di Kuala Lumpur. Dapatkan kuih-muih Melayu, Cina, India dan pencuci mulut ala barat di sepanjang laluan in serta pencuci mulut istimewa bertemakan buluh di Bamboo House.
ART OF PLANTS – GERAI BAGI PENGUMPUL KOLEKSI POKOK

Nov 27 & 28, sepanjang hari
Sebahagian dari Pasar Seni akan dijadikan gerai pop-up hujung minggu bagi vendor-vendor tempatan menampilkan koleksi pokok seperti Bromeliads, Tillandsia, spesis karnivor dan banyak lagi!
Pelbagai program menarik akan berlansung. Untuk maklumat lanjut, klik sinilah!
SINILAH
In partnership with LabDNA, Pasar Seni will be turned into a trendy, happening hub filled with traditional and contemporary crafts, markets, historical narratives and other activities over KLWKND:
ART OF CRAFT - BEST OF MALAYSIAN CRAFT FEAT STUDIO C
Nov 27 & 28, all day
Spaces in Pasar Seni will be converted into a pop-up market that features the best of contemporary and traditional hand-made products from all over Malaysia. Expect to find intriguing ceramic products, crafts made of forest materials, intricate hand-carved decorative pieces and more. Perfect for gift shopping for the upcoming Christmas season!
HERITAGE KUIH
Nov 27 & 28, all day
We celebrate our rich culinary tradition with a pop-up café that showcases and sells a delectable selection of Malay kuihs including kuih-making demonstrations.
Heritage Kuih @ Pasar Seni is part of KLWKND's In-kuih-dible Trail, a walking trail through downtown KL that takes visitors on a culinary heritage crash course with stops along our key KLWKND sites featuring Malay, Chinese, Indian and English desserts, with special bamboo-inspired sweet bites at Bamboo House.
ART OF PLANTS – COLLECTORS PLANT MARKET
Nov 27 & 28, all day
Part of Pasar Seni will turn into a pop-up plant market over the weekend with plant vendors from Klang Valley and beyond. Art of Plants – Collectors Plant Market showcases the variety of ethically grown potted and free-range plants available such as bromeliads, tillandsia, carnivorous species, and more!
Click here for programme updates on Sinilah @ Pasar Seni!
Tarikh/Date

25.11.21-28.11.21
Lokasi/Venue

SINILAH @ PASAR SENI
Harga/Pricing

Percuma/Free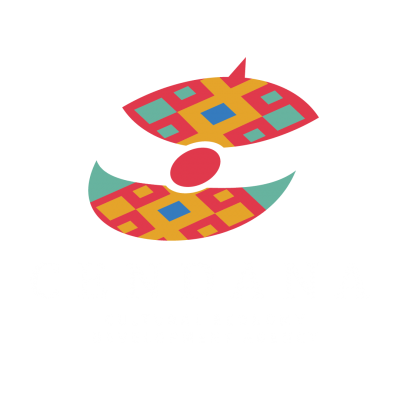 About BASKL
BASKL is Bandar Aktiviti Seni Kuala Lumpur, a space created by the Cultural Economy Development Agency, or CENDANA, to help nurture the city's arts and culture ecosystem, and encourage locals and visitors alike to learn more about and savour the melting pot of art, music, craft and performing arts that pervades this beautiful city and beyond.