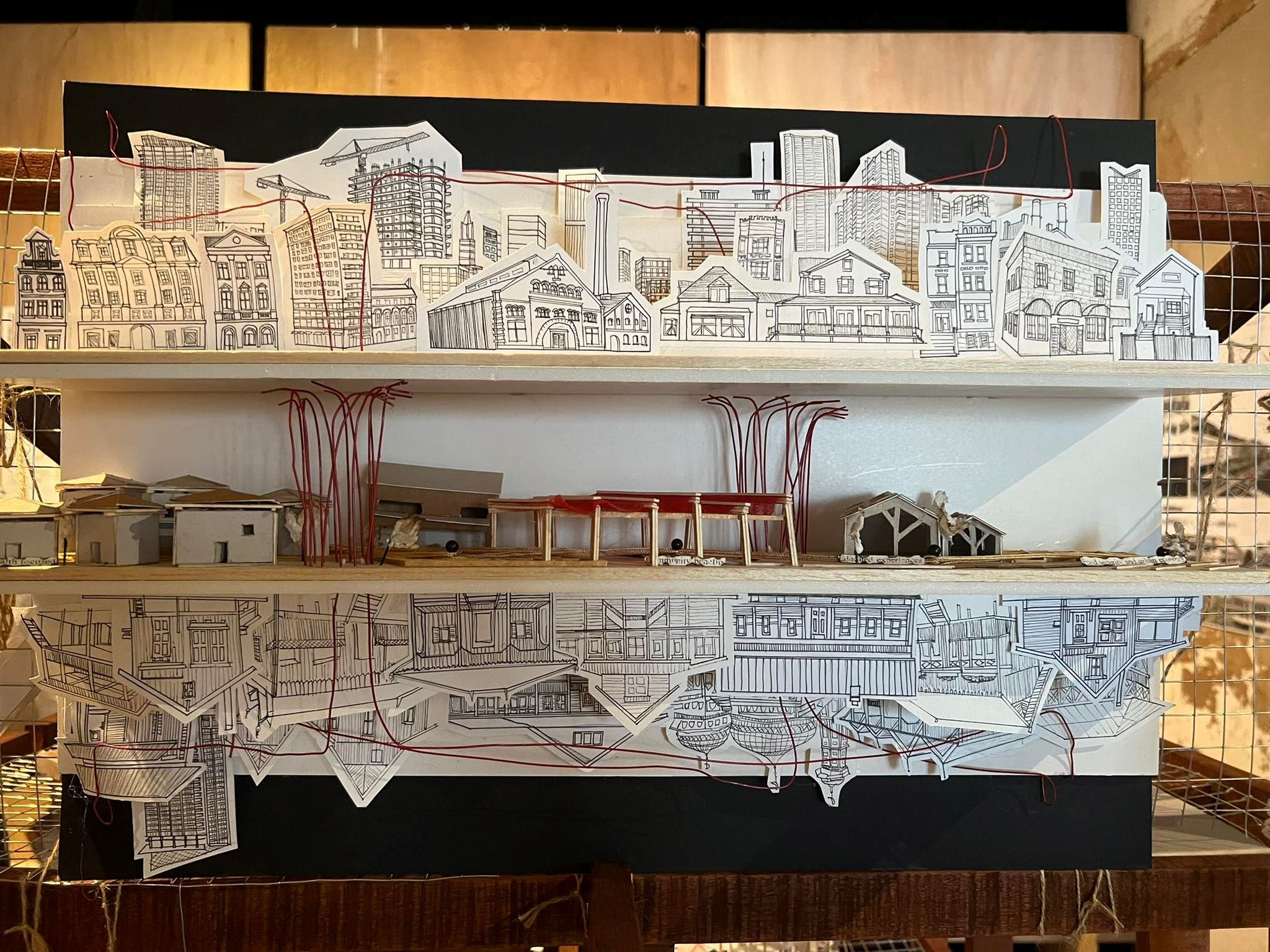 UCSI University's School of Architecture and Built Environment (SABE)'s graduation exhibition 'Continuum' at REXKL last November envisioned building a better future.
Story by LEE XIN YING for Lensa Seni
Hostile architecture. What is it and why should we care? Truth be told, I'd never heard the term before KLWKND and once I'd been introduced to it, it was hard to not see it. Hostile architecture was everywhere!
Basically hostile architecture's sole purpose is to shun the homeless and unwanted – think soles and studs embedded onto flat surfaces, screaming "keep out" silently in your face. Such unpleasant design is cruel at least, disheartening at most. At UCSI University's graduate exhibition, student architects demonstrated how architecture can be otherwise.
One of the activities during KLWKND was this exhibition, themed Continuum, which alluded to how everything slowly yet continuously changes as time passes. It reflected the "ever-changing nature of communities in various conditions" and how the changes, major or minor, affected a community's development through time.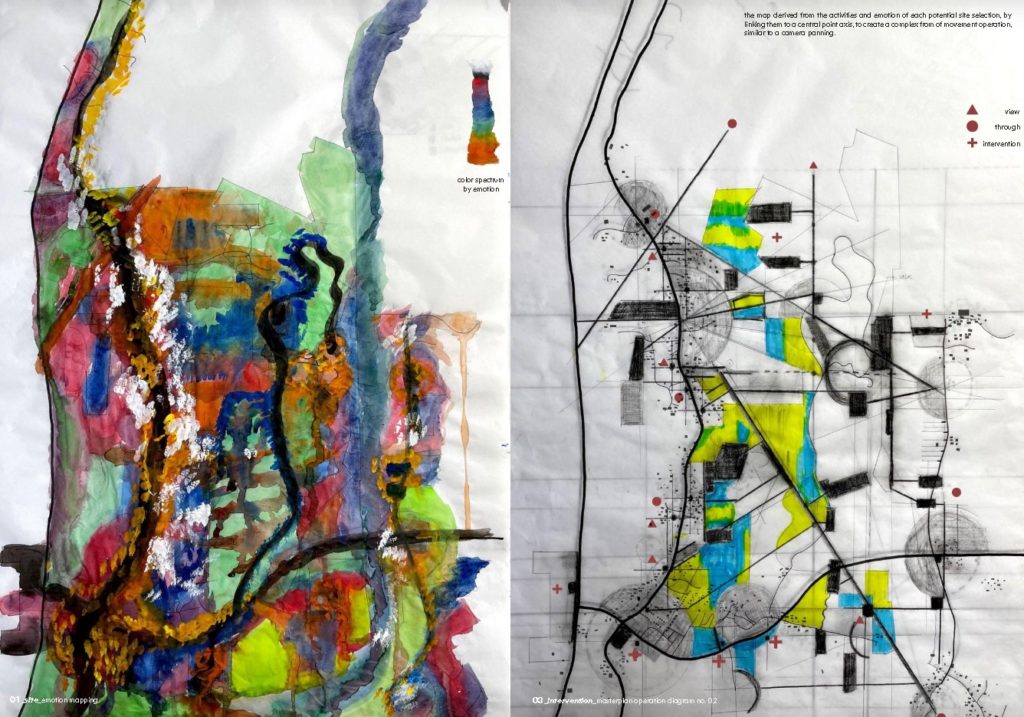 The space was compact, including a small corner for visitors to decorate their own canvas totes on the second floor of REXKL, in Kuala Lumpur. Students split into three sections and tackled themes exploring different urban and architectural concepts, with Unit A's Unearthing the Secret, Unit B's The Great Reset- Beirut Port, and Unit C's Void.
Before Continuum, the closest connection I had with architecture was Bob the Builder, ogling at the miniatures during property fairs or fantasizing about lavish celebrity homes on Architectural Digest, which was to say, not much connection at all. Continuum, however successfully demolished that wall.
Unearthing the Secret focused on the UNESCO heritage site – Lenggong Valley, Perak, excavating the potential of the valley's rich cultural significance (all the way back to the prehistoric Perak Man) as a social hub. I was pleasantly surprised at the idea of Unit A's Archaeological Embodied Museum – since the idea of prehistoric artifacts such as dinosaur skeletons seemed something only affiliated with grand Western museums – but in truth, our own land was rich with untold stories.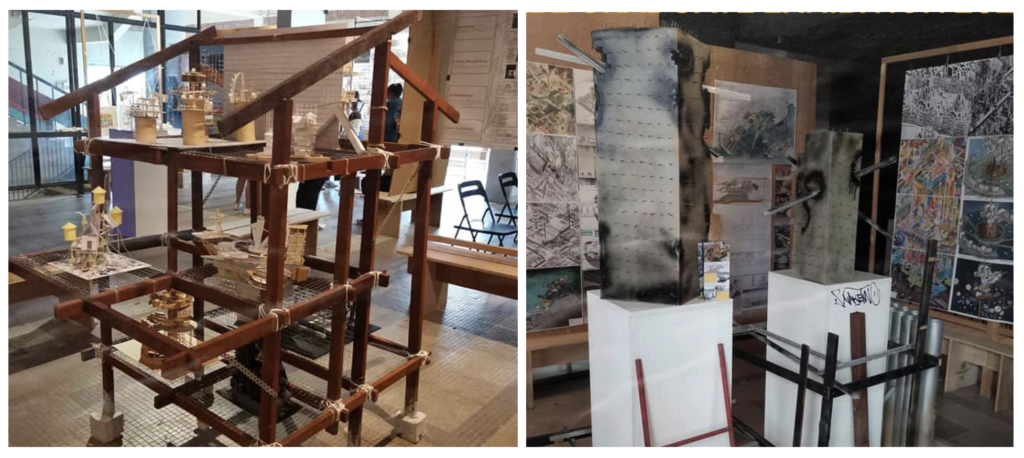 Unit B's exhibit was something that I would describe as "no-frills" – efficient and straight to the point. They centred their project a little farther to Beirut, Lebanon, specifically after the tragic explosion last August and depicted scenes of rebuilding Beirut Port ("The Beirut Institute of Security"). Scientific and strategic, yes, and although I couldn't say I understood all of it, it was not without warmth – emphasizing community projects and commune-based infrastructure.
Although Unearthing the Secret and The Great Reset – Beirut Port stood out more at a visual first glance, with Unit A's emotional site mapping of Lenggong Valley using watercolours and Unit B's impressive sculptures of bombed Beirut buildings, Unit C's Void was my personal favourite. It tackled real, ongoing social issues, reclaiming how architecture meant so much more than soulless high-rises sticking out like sore thumbs.
Home to numerous factories – with glove maker Top Glove alone having 28 plants, Meru, Klang was constantly mentioned in headlines during the pandemic. We read about their high infection rates among factory staff, how factories halted operations every few months, and the subpar living conditions of the workers.
Void attempted to answer that – there was an Eco Waste Communal Hub for waste infrastructure, a Multifunctional Agri Hub + Farmstay for agriculture education and a Public Rural Centre implementing new ruralism. Klang was just an hour's drive away from me, and the idea of filling the socio-environmental holes of a local small-town community hit really close to home – a reminder that Meru is a real town with real people, not just a cacophony of manufacturers.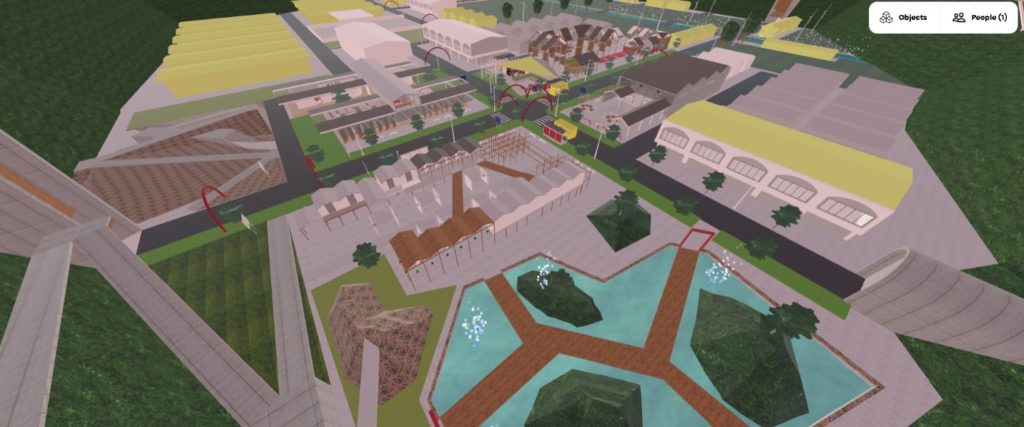 Due to the packed weekend crowd, the sweltering heat and Covid-19 precautions, I did not manage to linger as long as I would have liked. Fortunately for me, what the exhibition lacked in the physical sense was satiated digitally. Through the browser-run platform Mozilla Hub, a simultaneous virtual exhibition of Continuum was also created for those who could not attend in person.
Removed from all spatial limitations, each unit designed its own 3D virtual exhibition gallery so huge that I had to "walk" through multiple hallways by pressing the W,A,S,D keys on my laptop the classic way. The virtual setting allowed visitors to chat and interact while futuristic music accompanied in the background – as I browsed at my own pace, the experience was immersive enough that it felt like being in a video game.
Attending both the physical and simulated version of the same event was fresh and fulfilling. One wasn't necessarily "better" than the other per se – it was fun to examine the models in their cardboard and glue glory, whilst the virtual exhibition did enrich my understanding of each unit's work. Whether rediscovering, rebuilding or replanning, all three units had the common goal of moulding a more empathetic, liveable and sustainable environment for everyone.
Quoting renowned Ghanian-British architect David Adjaye: "Buildings are deeply emotive structures which form our psyche – people think they're just things they manoeuvre through, but the makeup of a person is influenced by the nature of spaces." The collection highlighted how little thought or awareness was given to the concrete jungle around us, and how much impact architectural-based human values can actually make.
Undoubtedly, Continuum gave sincere, intelligent solutions to our ever-changing, (and unfortunately, now worsening) social and environmental climate, and perhaps, we might stand a chance to face what is left.
You can still catch Continuum's virtual exhibition here.
Lee Xin Ying is a participant in the CENDANA ARTS WRITING MASTERCLASS & MENTORSHIP PROGRAMME 2021
The views and opinions expressed in this article are strictly the author's own and do not reflect those of CENDANA. CENDANA reserves the right to be excluded from any liabilities, losses, damages, defaults, and/or intellectual property infringements caused by the views and opinions expressed by the author in this article at all times, during or after publication, whether on this website or any other platforms hosted by CENDANA or if said opinions/views are republished on third party platforms.