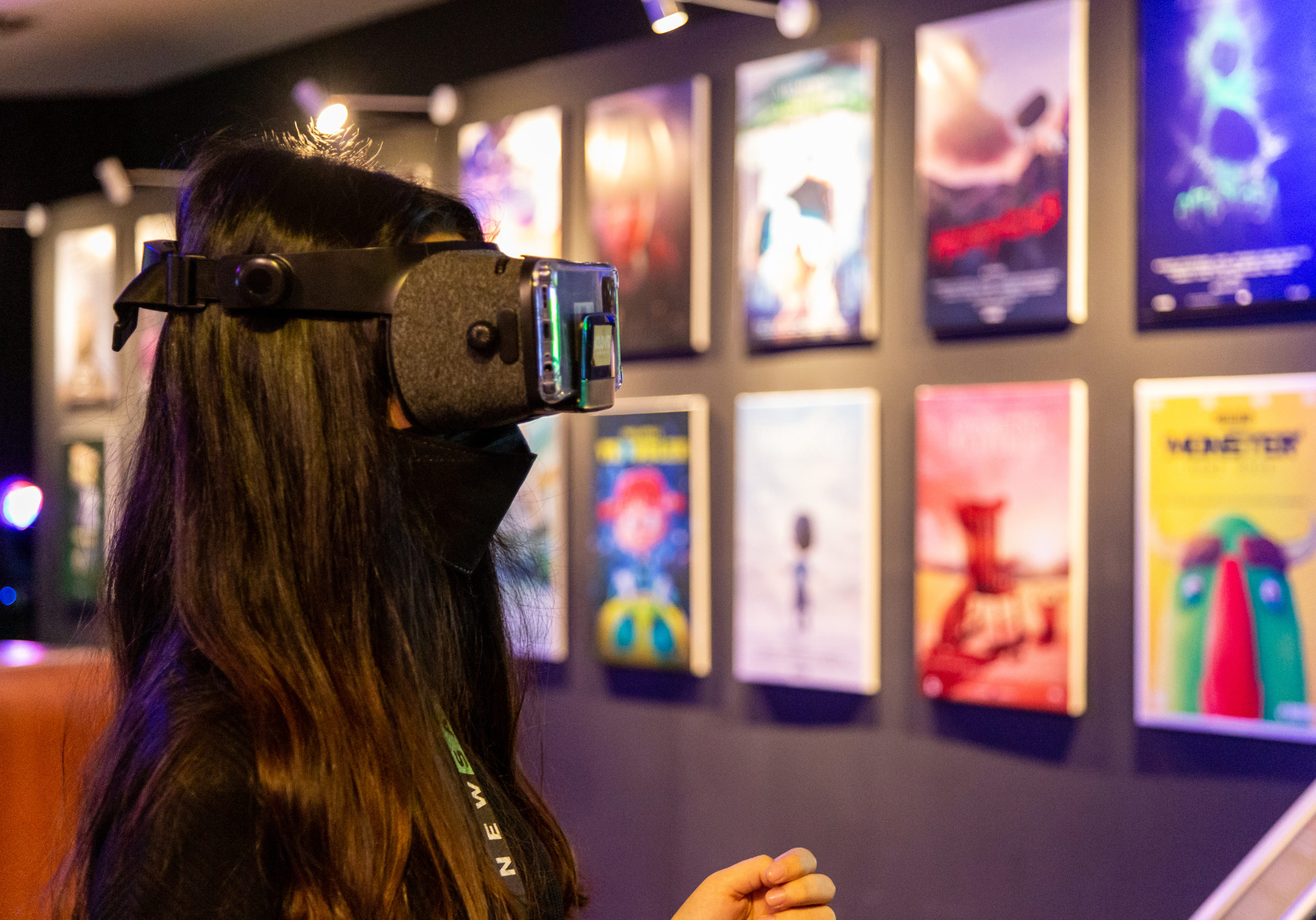 A glimpse into the future, in the home of technology's past. If you missed out on the exhibition at Muzium Telekom last weekend, don't worry. We'll walk you through it.
By ALIA SHAHRIZAN
Photos by SAM THAM
Traverse: Motions Through Time showcase by Yayasan TM was a multifaceted showcase that merged art and technology crossing the realms of time and culture. With interactive displays and an exciting quest for visitors to embark on, this showcase promised to dive into the past, highlight the present and immerse one into the future of digital evolution.
Set at Muzium Telekom, this showcase contained four chapters: ENTER, RETROSPECT, INTER(IN)VENTION, and EXPERIENCE. Visitors began their quest by an old phone booth outside the museum for their first clue, then made their way through each chapter's exhibition to reach the final stage. Through this, Traverse urged visitors to put on their thinking caps as they were asked a series of questions that highlighted the ever-changing nature of our media society – all while admiring the beauty of technological art advancements.
Here's a quick look at what Traverse: Motions Through Time had to offer!
[ENTER] PUDU VR GAME
A Virtual Reality (VR) game set in the future of KL, this exhibit allowed visitors to step into a world where mystical lore and beliefs are subjected to shamanic rituals and necromancy. The mission of the game was much like a sci-fi survival game where visitors had to save the world as they made their way through a conceptualised imprisonment facility to defeat an evil scientist-shaman.
[ENTER] DETIK NEWSANTARA
The future of art has arrived! NEWSANTARA Metaverse was a Non-Fungible Token (NFT) virtual reality art exhibition designed by the DETIK team in collaboration with NFXT and Punks Malaysia. Designed to revolve around the themes of art & technology, this showcase allowed digital artists to meet up inside the Metaverse to participate in a digital economy fuelled by their creative arts.
THE GIFTED ART SHOW
The Gifted Art Show featured the works of 10 special individuals diagnosed with autism who use art to paint the colours of their lives. The exhibition aimed to inspire a future wave of special needs artists to come forward and bring their art to life while embracing art as an avenue of passion. These gorgeous pieces each had vivid stories behind every stroke of the brush.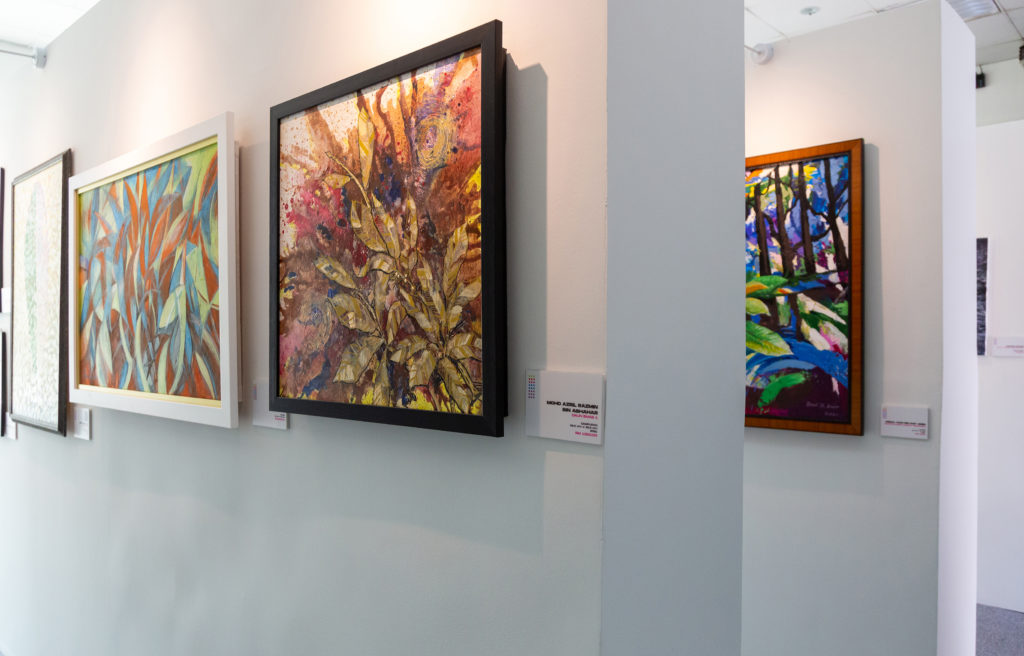 [RETROSPECT] Gutta Percha Exhibition
The Gutta Percha exhibition featured 21 best paintings composed of the history of Malaysia's very own native Nyatoh Taban Merah tree. This exhibition shed light on Malaysia's first contribution to the world of telecommunications with the development of the Gutta Percha (getah) substance found in the native tree sap.
The artwork by professional artists from Persatuan Pelukis Perak each paid tribute to the history of Gutta Percha whilst also highlighting themes of the present day through a personal lens.
[TM R&D] INNOVATION
Visitors also caught a glimpse of the future of Digital Malaysia with a series of innovations developed by local in-house talents at TM R&D (Research & Development). From a data-driven Smart Helmet, to a contactless temperature screening solution; visitors were able to find out more about digital solutions that aim to enrich Malaysians and bring progress to the nation.
[INTER (IN) VENTION]
Designed by Multimedia University (MMU), this exhibition was created to merge the existing displays of the museum with interactive digital technology. Upon entering, visitors were greeted by the Beringin Project Remade – a projection of a Kelantanese puppet show mapped onto a Malay verandah repurposed as a screen or stage.
The exhibition followed a continuous path from the traditional "wayang" arts from the early 19th century to the recent adoption of real-time audiovisual technology that created an emotional sense of connection between history and the present.
Following suit was the Generative Adversarial Networks (GAN) moving images display that featured overlays of communication technology on the museum's existing artefacts – allowing for new ways to bring each piece to life. Another notable highlight of the INTER (IN) VENTION chapter was the STITCH interactive display that playfully reconfigured the space time experience of the museum.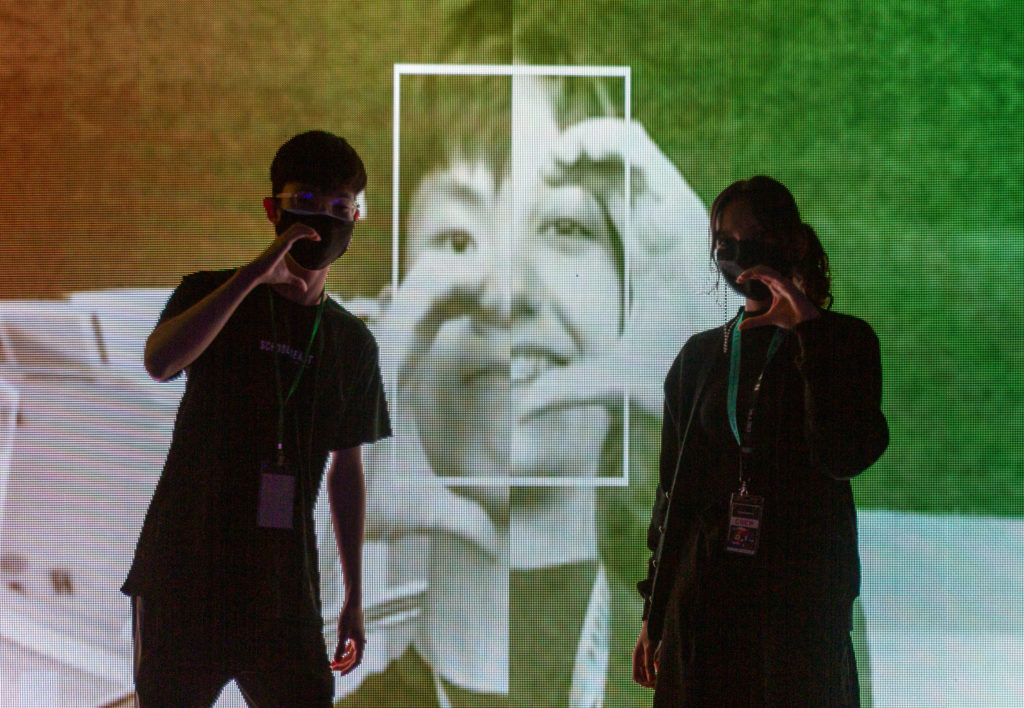 [EXPERIENCE] Short Films by MMU
For the love of film and the arts, this exhibition showcased a collection of films and animations by Multimedia University (MMU)'s very own students. Each feature revolved around the theme of human experiences in the present as well as far past and alternate futures. The exhibit brought light to the development of technology in filmmaking whilst highlighting the future of Malaysia's film industry.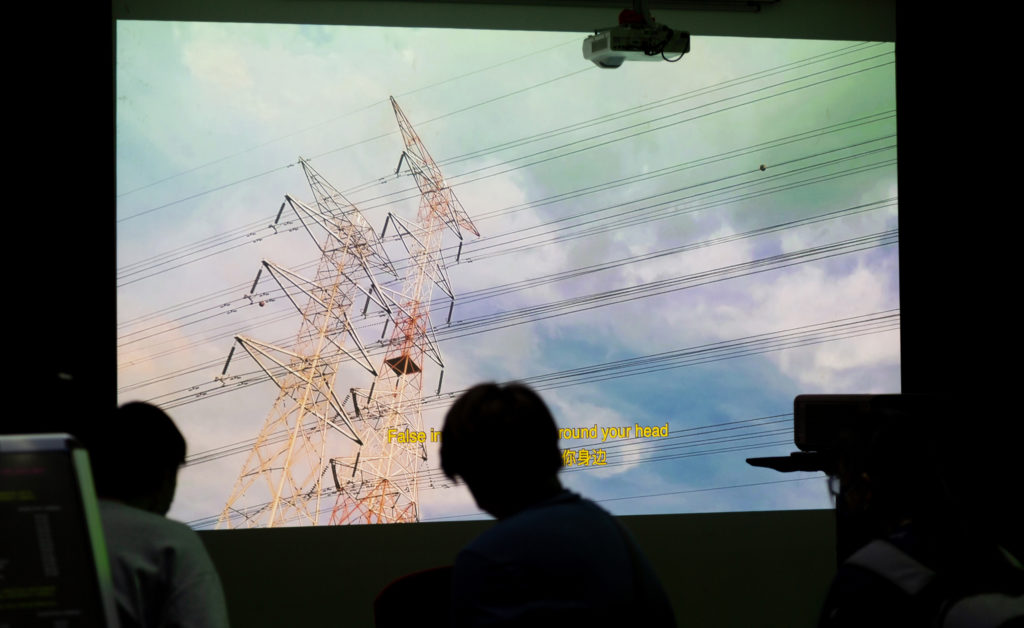 Traverse: Motions Through Time was one of the many programmes that took place last weekend as part of KLWKND and CENDANA's Art In The City initiative showcasing a series of artistic, cultural and historical programmes in downtown KL.