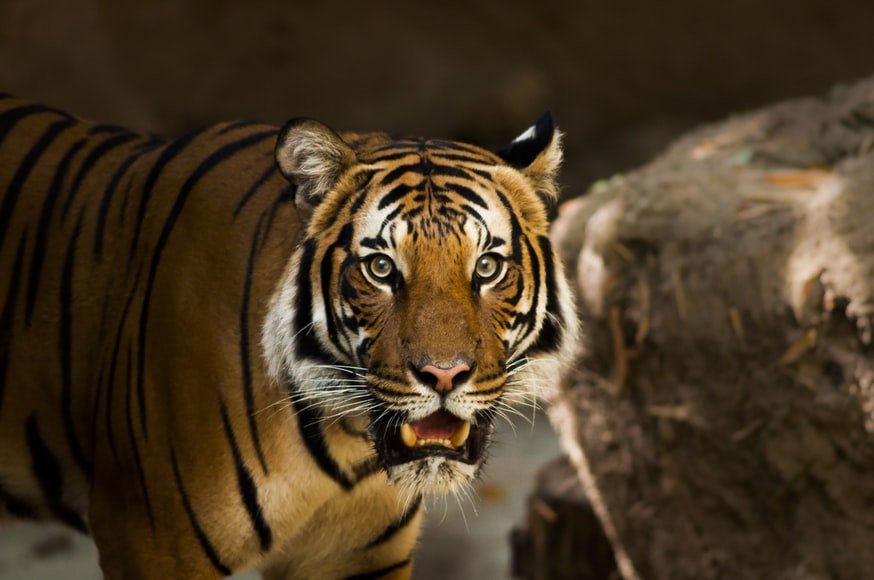 2022 is the lunar year of the tiger, so the king reigns supreme in the media this time around! It was a chance to explore and revisit the many personas of tigers in literature, pop culture and beyond – so I took it.
By NABILA AZLAN
Everywhere I go, I see tigers. It's magnificent.
Of course, in the spirit of the new year, a meet with the king of the jungle is inevitable. With the lunar festivities well underway, the tiger rules the art and entertainment spotlight. The most fascinating thing to me is its many facets, depending on where I look. From my lens, here are the tigers I've known, loved and rediscovered in the joy of celebration.
Cue Survivor's Eye of the Tiger!
The tiger is tenacious and terrifying
In The Aleph, Argentine writer and poet Jorge Luis Borges writes:
In my childhood I was a fervent worshipper of the tiger –

… the true tiger, the striped Asian breed that can be faced only by men of war, in a castle atop an elephant.

An excerpt of Dreamtigers in The Aleph
Borges' tiger is a fierce, untamed being in his passing thoughts. This vision of the tiger is shared by many artists, a sight in fine art, sculptures and caricatures.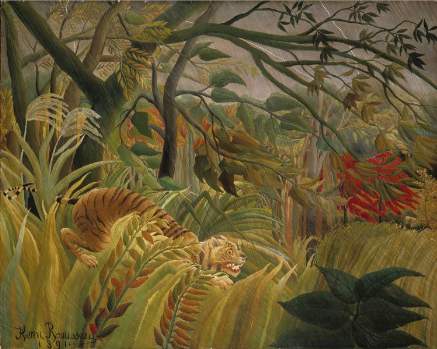 Ah, the animal is known for its strength, no matter genus or subspecies. It hunts and pounces with superb precision, a demeanor we feel piercing through in French artist Henri Rousseau's 1891 oil painting, Tiger in a Tropical Storm (Surprised!) – which happens to be his first on-canvas tiger.
Another beast portrait is courtesy of Manisah Daud: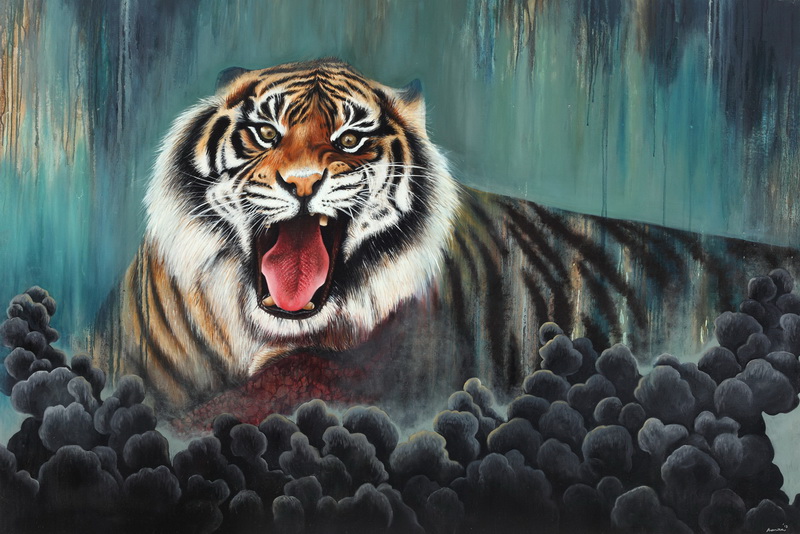 This version of the king, titled Does my Anger Concern You is her 2013 oil-on-canvas painting.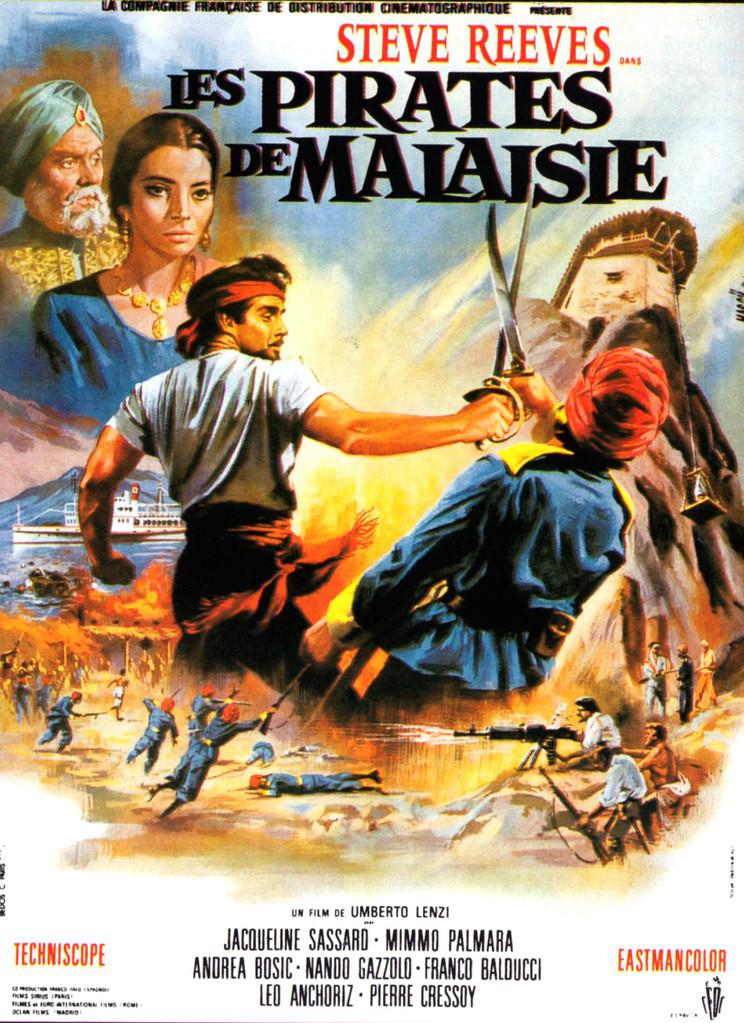 These qualities are admired so much that they are humanised – think leaders of the pack or untethered fighters. We call stealth characters tigers, like the Malaysian pirate and rebel at large, Sandokan. Adapted from Italian author, Emilio Salgari's story, the namesake lives on screen played by Steve Reeves – catch timeless action scenes in Borneo and back via Umberto Lezi's movies Sandokan the Great (1963) and The Pirates of Malaysia (1964)!
The tiger is unrivalled, a match for none. This explains why the vigour of the tiger is captured in the Malaysian national team, known as the Harimau Malaya (Malayan Tigers) – a tribute to our country's orange-striped Panthera tigris, aka Malaysia's national icon!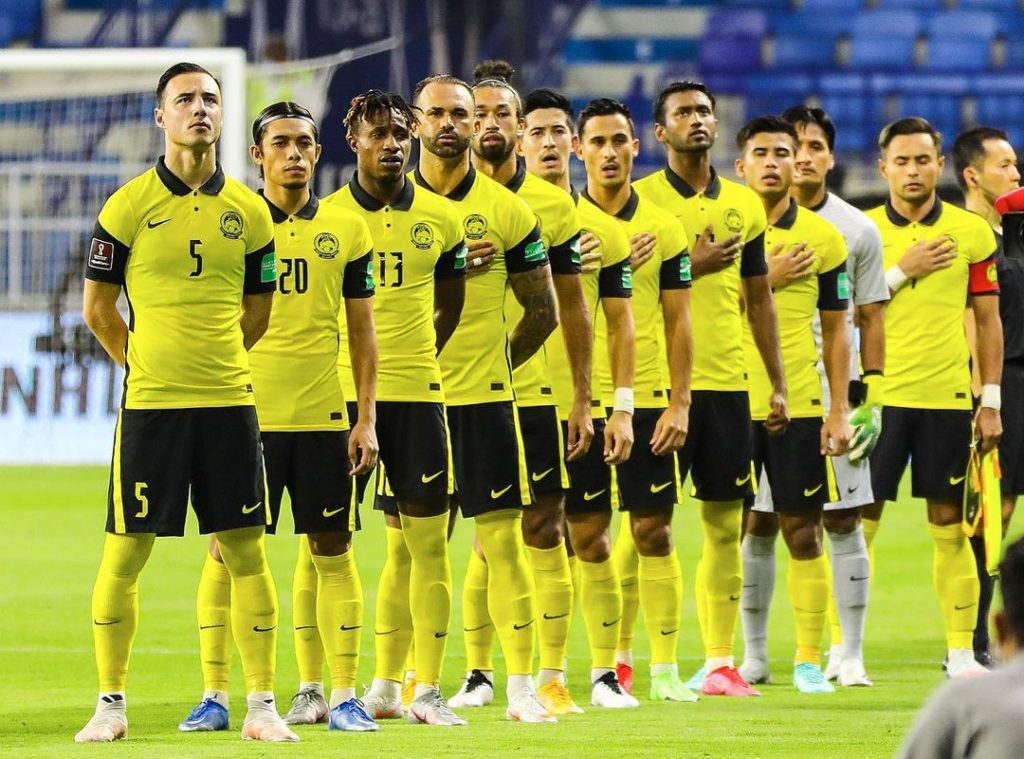 In view of the Chinese zodiac, tigers (humans!) born any year, especially the year of the tiger are encouraged to keep their heads up – 2022 may offer its battles, but it's best to stay ambitious and make courageous leaps! The tiger is a symbol of immense power, a protector from centuries of disasters.
The tiger is wild and glorious in nature
Probably one of the widely acclaimed tigers of modern times is Richard Parker from Yann Martel's novel, Life of Pi. In the 2012 movie directed by Ang Lee, the misnamed royal bengal (portrayed on screen as 85% CGI and 15% real according to visual effects supervisor, Bill Westenhofer) is intimidating, yet regal. The two-hour long movie about being lost on a boat is so immersive, it is worth a watch, with or without reading the book first. I would stop here for the readers who have not seen the movie, for fear of spoilers.
The beauty of the majestic cat, often with a playful twist is the inspiration in popular songs. I have already mentioned the legendary Eye of the Tiger by Survivor where the spirit of the wild animal is central, but there's also ABBA's Tiger released during the band's heyday, and hey, Katy Perry's Roar.
Also, Malique ft. M Nasir's 2012 hit, Mentera Beradu. Exceptional. In case you aren't aware, Malique also has a song titled Bangun Harimau Bangun released in the same year.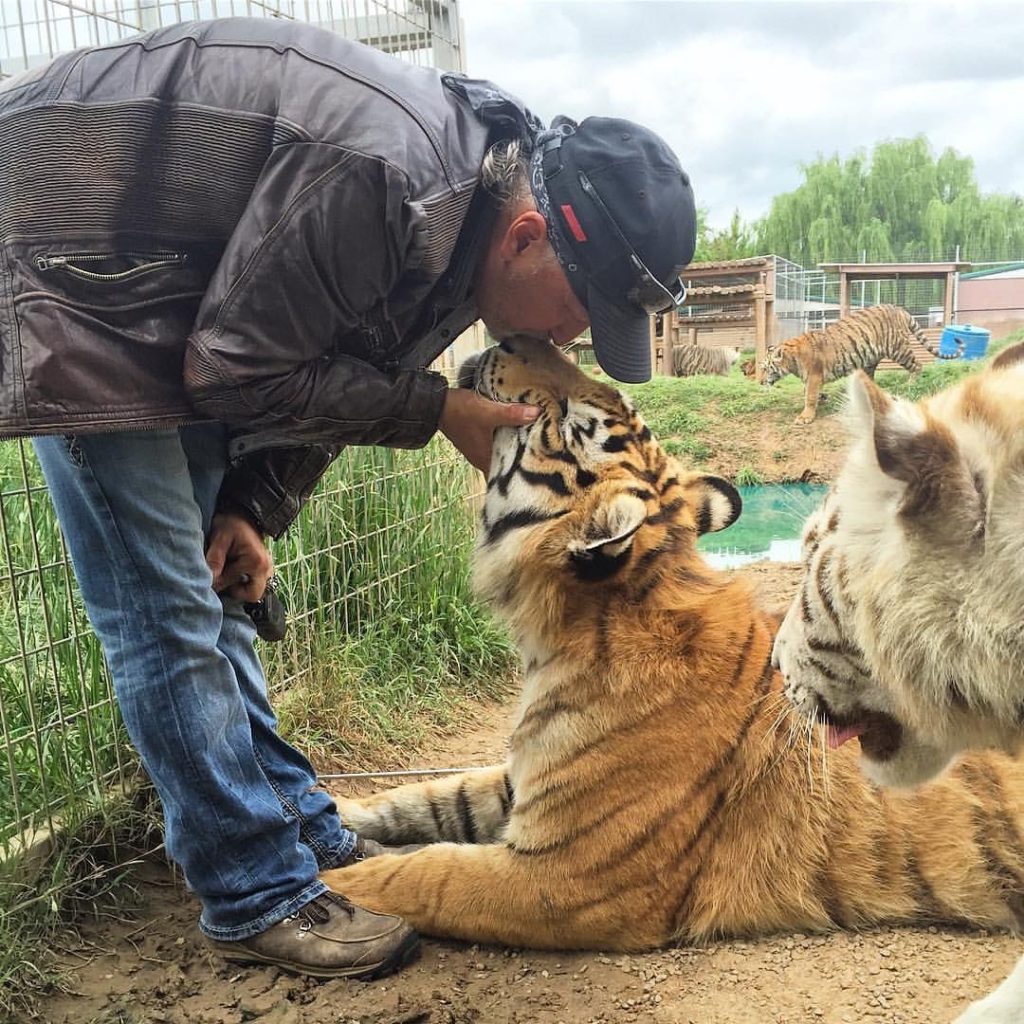 In the earlier phases of the pandemic, like a lot of others, I also binge-watched Tiger King: Murder, Mayhem and Madness on Netflix, which is a mixed basket of tiger and lion awesomeness, absurd visuals and wild, wild rivalry. Again, no spoilers. But you might get a load of it via the official series trailer.
Tigers in fashion remain as one of the major defining trends. Prints aside, the wild stripes in spirit and motifs are widespread – with its own ups and downs in the ever-evolving world. Notably, a handful of fashion brands' (especially high fashion ones) attention turned to the tiger this year, just in time for Spring. Among them are Kenzo, Moschino, Coach and Fendi.
The tiger pictured in a more mystical setting gives rise to something like ukiyo-e or silk scroll artist, Katsushika Hokusai's 1849 Tiger in the Snow. Also see Filial piety: Yang Hsiang saving his father from a tiger.
Or, William Blake's 1794 piece of poetry, The Tyger. Note the spelling, tyger, which is an archaic spelling of the animal before it is officially changed to "tiger" is the early 1800s.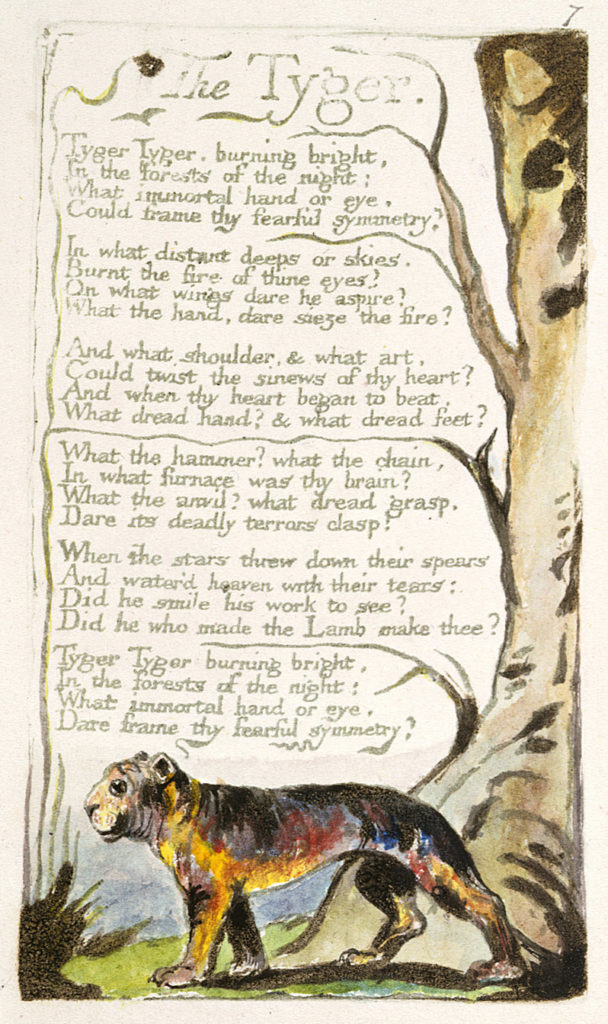 Lest we forget, in Malay literature (peribahasa), we have this:
Harimau mati meninggalkan belang, Gajah mati meninggalkan daging, Manusia mati meninggalkan nama.

(A dead tiger leaves behind its stripes, An elephant its flesh, And man his honour.)
…as well as the lost P. Ramlee classic, Sitora Harimau Jadian (1965) – which exists in both book and movie forms. Los Angeles-based director Diffan Sina Norman takes a turn to make it into a horror flick with Fangoria Studios.
Sometimes the tiger is portrayed as complex, even cunning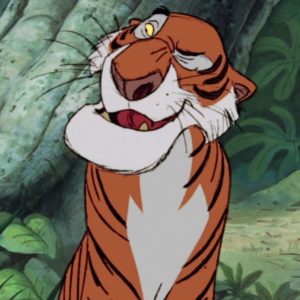 Ultimately, we have Malaysian children's fables (cerita dongeng) where a tiger tricks many prey-level animals, like the mousedeer on several occasions. Shere Khan, Disney's fictional Bengal in The Jungle Book (1967) created by Rudyard Kipling lives up to the same reputation.
In the literature setting, tigers are interwoven with and in layers of symbols and modes – often blending in with the human essence and unlikely worlds. My recommended readings include Man Tiger: A Novel by Eka Kurniawan, The Night Tiger by Yangtze Choo, A Tiger for Malgudi by R.K. Narayan and The White Tiger by Aravind Adiga (which has been adapted into a movie by Netflix).
But at times, it can be gentle
Hey, tigers can be friendly, too! Famous smiling and teasing tigers, my favourites – are Tigger in A. A. Milne's Winnie The Pooh and Hobbes in Bill Watterson's cartoon series Calvin and Hobbes.
There is a shattered twist of the tiger's persona in Harimau Luka by national poet, Rahman Shaari.
And before you go, take a peek at the tigers by Alice Chang and Odd (a glorious installation in Kwai Chai Hong, Kuala Lumpur) and Tiffany Choong aka Bulanlifestyle!
Feature photo on top of page by Jessica Weiller