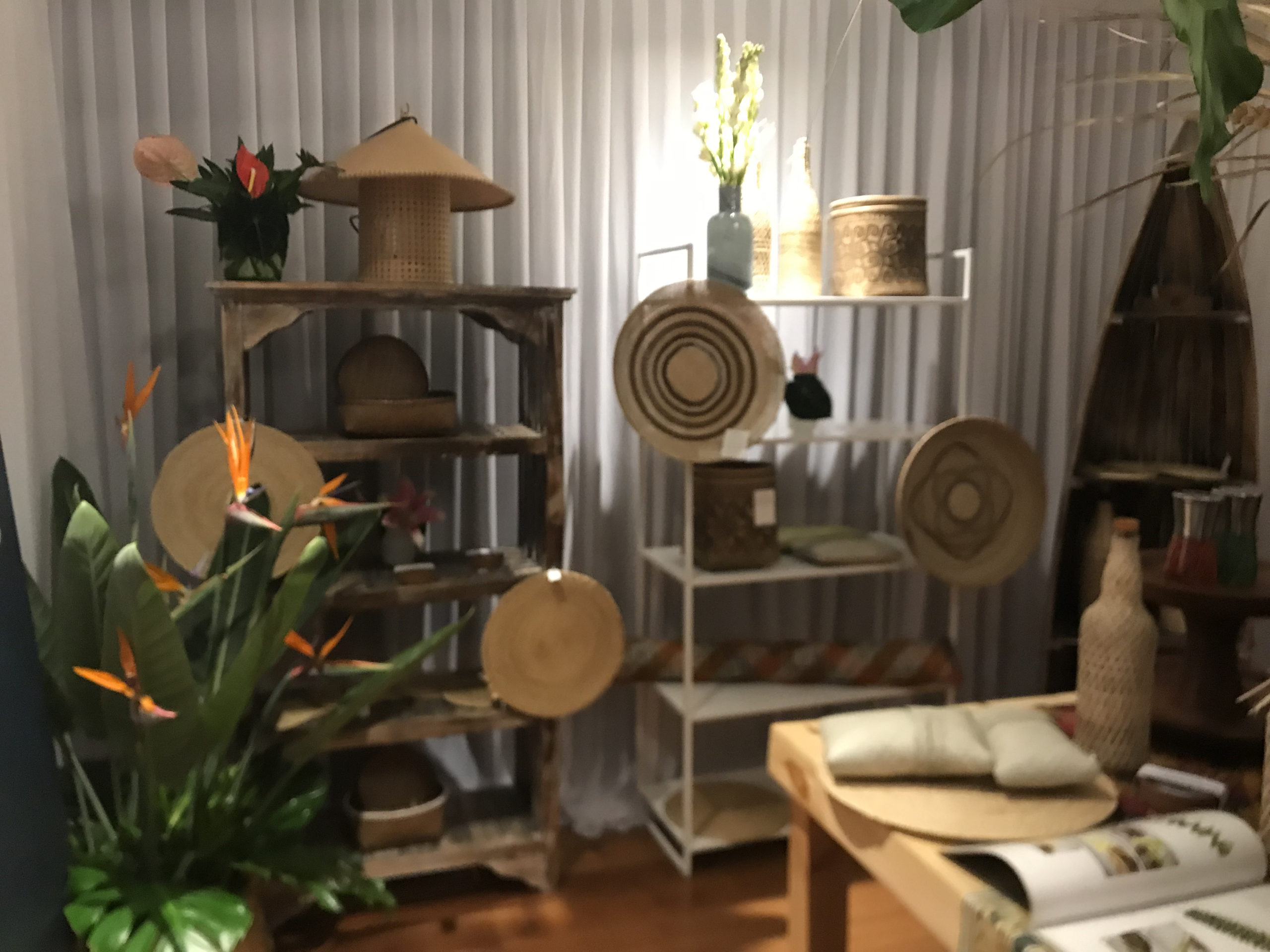 Hotel Art Fair gives you a unique taste of Malaysia's best art and craft, including a first-look at what Studio C has to offer.
By SHAFIQUE DANIAL JOHARI
According to dictionaries, a gallery is a building or room where works of arts are showcased to the public. Well one thing for sure is that Studio C isn't just showing works of arts to the public, for a limited time it offers the memorable experience of what feels like almost walking into a 700sq ft tropical garden, full of art, crafts and greenery … but what makes it even more interesting is that you are actually 45 floors above ground.
You will have the chance to visit Studio C from today (Nov 4) until Nov 7 in conjunction with the CIMB Artober Hotel Art Fair 2021 held at Elements Hotel by Westin, Kuala Lumpur.
CIMB Artober is back for its second year, yet Chairman of CIMB Group Holdings Berhad Datuk Mohd Nasir Ahmad, at the launch of the event, admitted that this new "hotel art concept" is the first of its kind. Nasir said: "We have more than 50 local artists involved, and we are collaborating with nine of the most important commercial art galleries in the country."
CIMB Group, the Cultural Economy Development Agency (CENDANA) and Yayasan Hasanah jointly launched their public-private tripartite, or 'TripART', collaboration at the opening ceremony of the CIMB Artober Hotel Art Fair 2021 yesterday. Aimed at supporting and promoting the country's arts and cultural scene, the ceremony was officiated by guest of honour Finance Minister Tengku Datuk Seri Zafrul Tengku Abdul Aziz.
In his speech, Tengku Zafrul said that with the re-opening of more economic sectors including the arts, he hoped that people would visit these art galleries. "We must join hands and must not compete against each other."
He reminded everyone that if we don't support the artists then who will? "If you would like to support our local artisans, then let's buy their products." The Government, through Budget 2022 tabled last Friday, announced that RM238mil is being allocated specifically towards spurring the arts industry in Malaysia.
The launch of TripART was glam and classy. Together with CENDANA's Studio C, there were many local art galleries showcasing their artworks too including Segaris Art Center, Artas Galeri, CULT Gallery, G13 Gallery, Core Design Gallery, Suma Orientalis, Richard Koh Fine Art, TAKSU and A+ Works of Art.
Welcome to Studio C
The people at Studio C were on a mission. Passionate about craft traditions, stories and legacy of Malaysia's artisans, they carefully and beautifully curated their "gallery" so visitors could immerse themselves in that aesthetic as they walked around viewing the craft on display, an outpouring of Malaysia's rich artistic heritage.
If you head down to Studio C in the next few days, you too can see everything from Pua Kumbu scarves by Tanoti to Pandan Mats by INKAA. There are also woven bottles, ironwood spatulas, Iban tote and woven trays from The Ranee of Sarawak, Stoneware clay plates from Bangkita Ceramic Studio, thorn baskets from the Mah Meri cultural village and many more.
Before Tengku Zafrul ended his speech, he said "active participation is needed for the economy to grow again." The Government has already given its commitment towards the arts, it is now our turn as responsible citizens to lend a helping hand in supporting our homegrown artisans.
Click this link to check out Studio C's e-catalogue to find out more about what's on offer at this year's Hotel Art Fair.
Due to MCO regulations set by the National Security Council, visitors must register prior to visiting Studio C and the Hotel Art Fair's other galleries. Don't miss this once in a lifetime opportunity. Register by filling up this form.