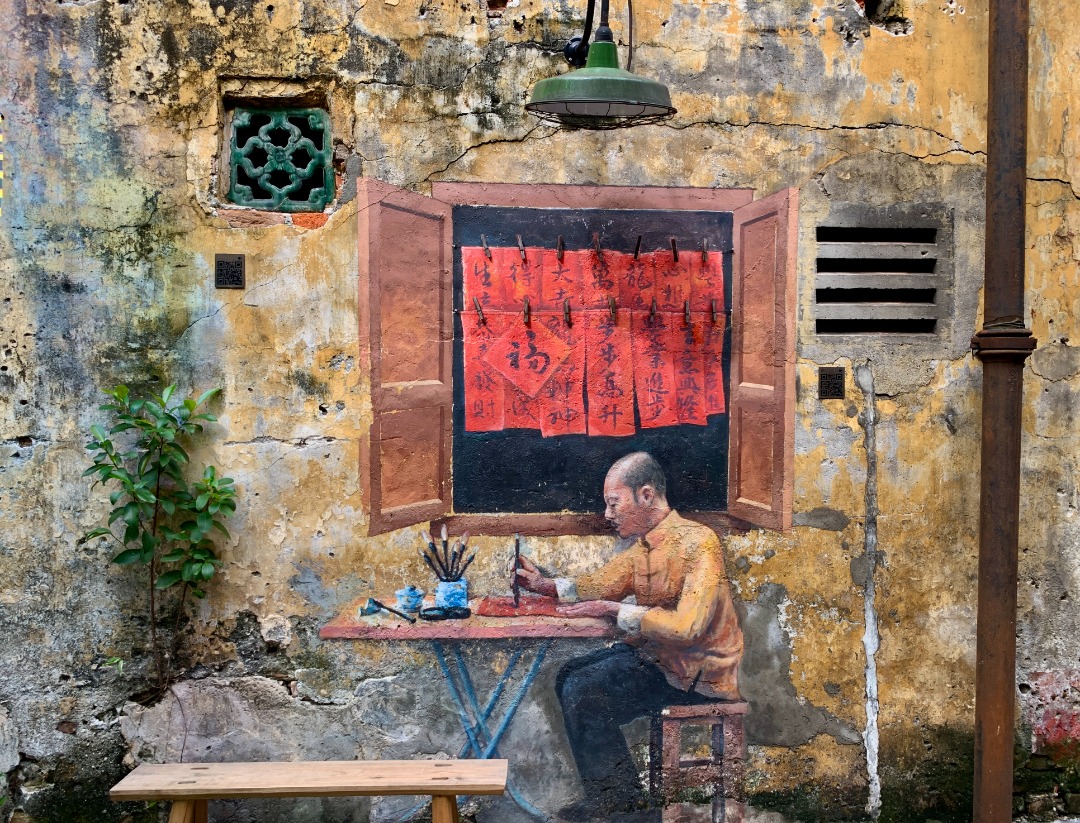 Story and photos by ALIA SHAHRIZAN
The heart of Kuala Lumpur is filled with activities for all to enjoy. Whether you're set to eat your way through the tasty food scene or on the hunt for the best buys at the many street markets – there's always something for everyone, and more so this upcoming weekend with the KLWKND festival in full force! If you're looking for to revel in some street art while you're out and about, then we've got just the thing for you! Put your comfy shoes on and wander around the city streets to admire a wide range of creativity.
Jalan Tun H.S. Lee
Amidst the heritage buildings along Jalan Tun H.S Lee, you can find a colourful mural done up for an Urbanscape event from previous years. The pop of colour against the faded buildings encapsulates the vibrant feel of being in the heart of KL. This juxtaposition reminds Malaysians of the city's rich history as well as its colourful current youth culture.
Kwai Chai Hong
Step into an artistic time machine and relive the golden 1960s at Kwai Chai Hong. The lane's beautiful murals give visitors a sense of nostalgia while providing great photo backgrounds. Some of these murals are interactive too, so get posing and be a part of the art! With hanging lanterns and seasonal pop-up exhibits (right now Illuminating Shadows is taking the spotlight), this spot is an art lover's paradise.
Lorong Panggung
The beautiful murals don't just stop in Kwai Chai Hong lane! Step outside and you'll be greeted by colourful alleyways filled with art for all. Take a gander down Lorong Panggung to discover these hidden gems and snap some shots by your favourite mural!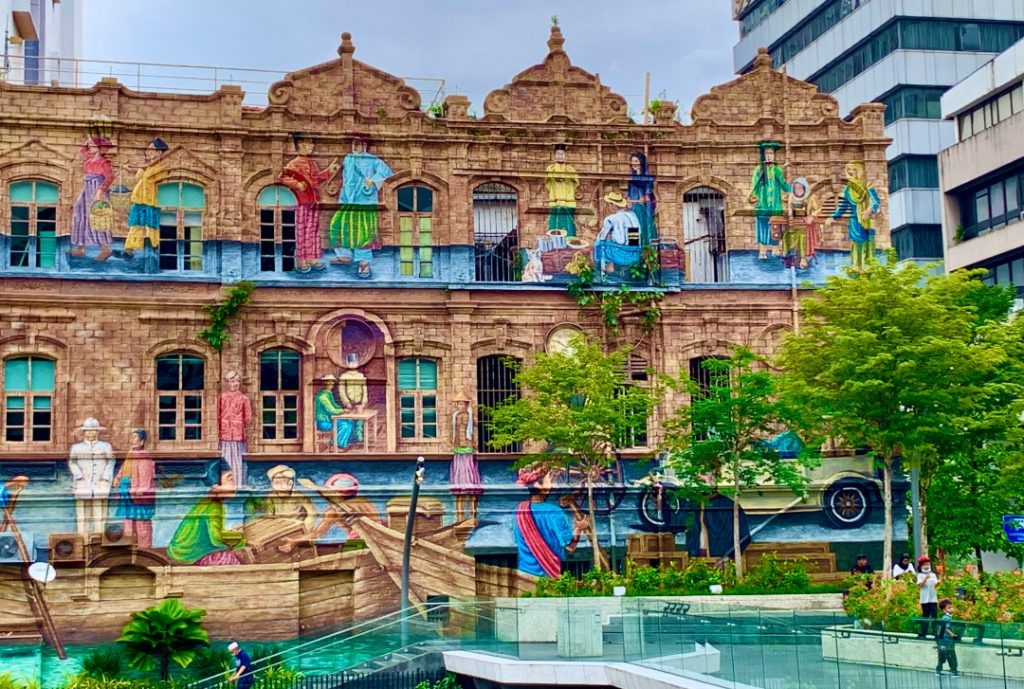 River of Life, Jalan Raja
The River of Life is a popular attraction amongst locals and tourists but tucked behind some greens lies a rich mural that paints Malaysia's trade history. From trading by the straits to local shops, this hidden gem steeped in history gives visitors a glimpse of the past with its beautiful vibrant illustrations.
Jalan Alor & Changkat
While many think to frequent the area during the evenings for a taste of local delights or a fun night out, Changkat and Jalan Alor have hidden spots that transport you into a eye-catching wonderland. Grab some friends and plan a fun afternoon out discovering these lively murals! If you get hungry along the way… the food stalls at Jalan Alor will welcome you with open arms.
In October 2021, BASKL ran a photo contest called KLikSeniSanaSini. To check out the entries of some of the cool street art (and more!) our readers found all over the country click here. Our homepage picture this month (November 2021) is by first prize winner Nur Dini Afiqah, who captured the street art by Kenji Chai at Tropicana Gardens Mall.