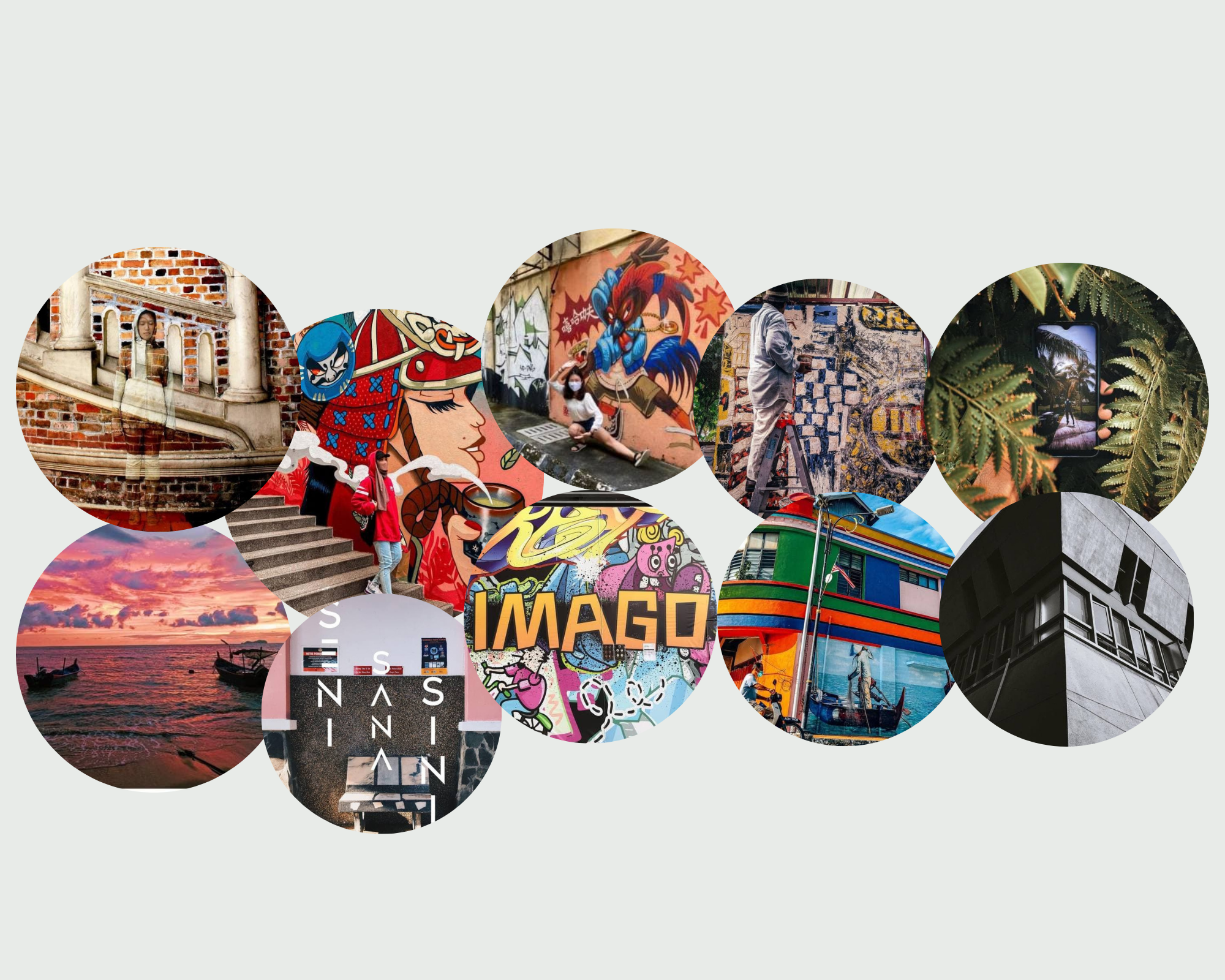 Well… art is simply all around us! See the winning entries of KLik Contest 4 here.
Ever heard of the line, "The earth without art is just 'eh'"? Comic and cartoonist Demetri Martin definitely knew what he was talking about when he came up with that!
From Sept 29 to Oct 15 2021, Team BASKL marvelled upon nearly 500 entries for the fourth edition of its phone photography contest KLik, which was themed "Seni Sana Sini". The theme was chosen to celebrate the various types of art surrounding us – sculptures, installations, portraits, graffiti, you name it! Not forgetting the overlooked forms like architecture, fashion, natural compositions and loads more. We thought this round might be a bit of a challenge since everyone would have to be "on the hunt" for everything artsy, but surprise – we were wrong! The results suggest that it was effortless for most! Thank you readers for taking us on your art-ventures.
Trust us when we say the submissions did not disappoint. The hashtag #KLikSeniSanaSini was garnished with art from multiple cities and disciplines – featuring underrated walkways, spontaneous poses, colourful buildings, even priceless works of nature. Ready to see the winning entries?
Meet our Top 3 winners!
Congratulations to @dnieafiqah (#1), @aleffeiman (#2) and @fis_anam (#3) for winning RM500, RM350 and RM250 respectively!
And the Consolation Prize winners are…
Art-appreciators @snapgramgraphy_ (#4), @aizatahremi (#5), @allenlimle (#6), @kimkrul (#7), @charmaine_sze (#8), @tonymdy (#9) and @faizbasro (#10) – each of you will take RM100 home.
Do the photos above make you feel like visiting (or revisiting) the captured places to see these "works of art" yourselves? They sure make us feel that way!
P.S. Don't let your art hunt stop here, check out Art In The City for more artsy takes in store from now until December!
(If you have any inquiries about KLik do email the writer at nabila@cendana.com.my)