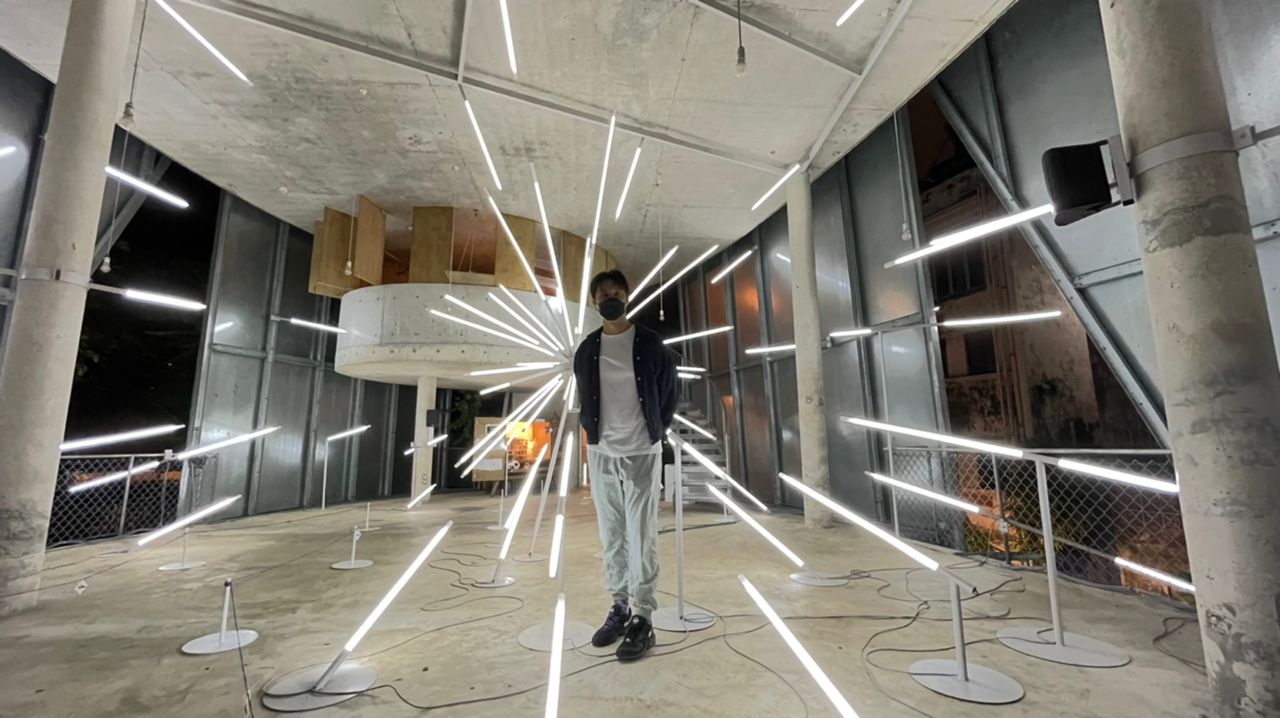 With names like Electric Wau, Awan and Altar, Jun Ong's works of art provoke you to think about light and space.
By ANN MARIE CHANDY
Last night (Nov 26), an ethereal burst of light, accompanied by an ambient soundscape, flashed through The Godown in Kuala Lumpur city. The STAR/KL, brainchild of artist Jun Ong, made its debut.
Datuk Zahidi Zainul Abidin Deputy Minister of Communications and Multimedia launched The STAR/KL which is part of "The Light Project" (an extension of CENDANA's yearly marquee event, Art In The City) in collaboration with Think City to light up cities with public art and performances curated to take place nationwide in KL, Penang, Ipoh, Batu Pahat, Melaka and Kuching.
The STAR/KL (Star) is a temporary, site-specific installation, with a brief lifespan of 121 days, after which its light will gradually dim until it blinks out of existence entirely. Star will live on only as reproductions in what the artist dramatically describes as "hyperspace" – the created worlds of the Internet and social media!
Ong, 33, who was present at the launch, said that being an artist in Malaysia now is exciting as materials and fabricators are easily accessible. "My work revolves around media art, or art incorporating technology; and there is a surging interest in experiential and immersive public art in Malaysia. Large scale art installations offer opportunities for artists and fellow creatives to work together in creating unforgettable experiences."
The KL-based light artist's previous work – his first Star – was a five-storey light installation in Penang nominated for World's Best in Spatial Art at the Media Architecture Biennale (2016) in Sydney. The gigantic dodecahedron (that's 12-sided for the Math-challenged among us) star embedded within the incomplete concrete building structure along Jalan Raja Uda in Butterworth shot Ong to fame.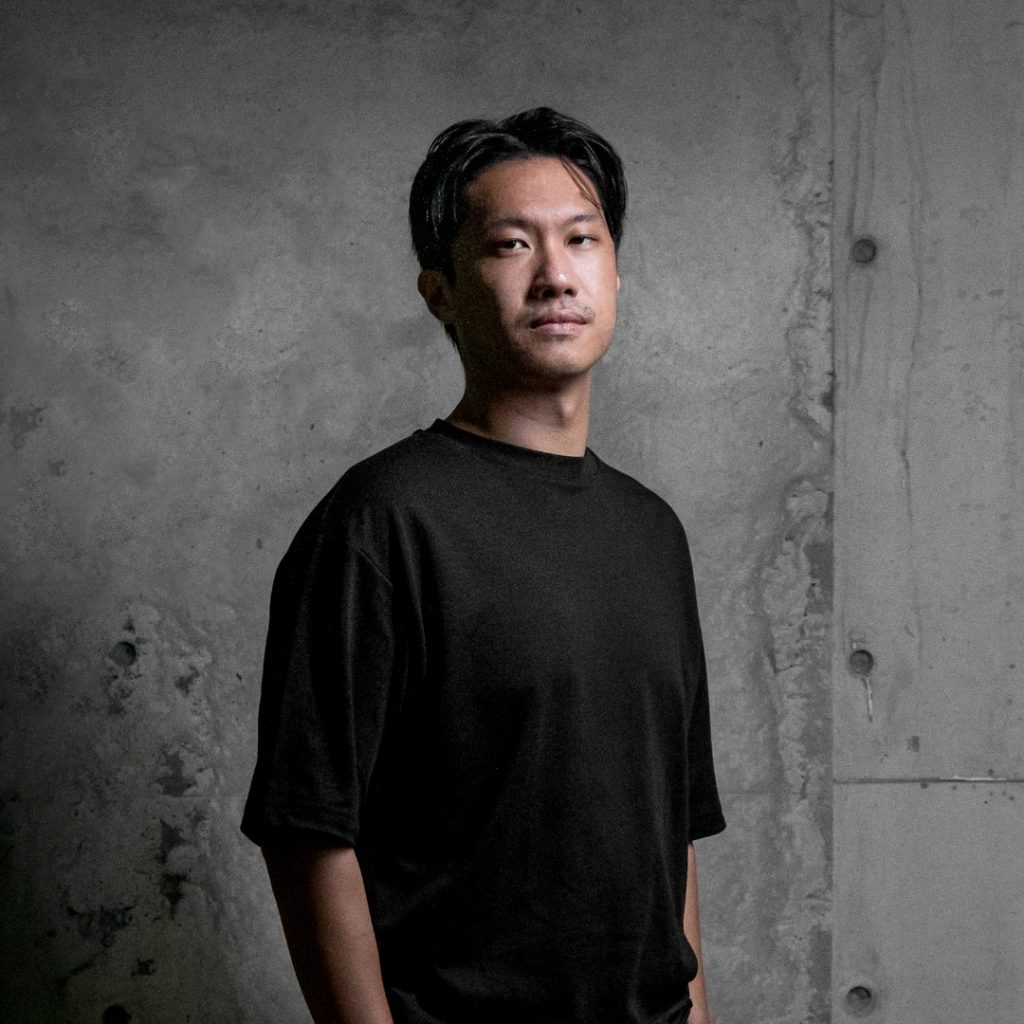 "Since then, I have been working on many light installation projects in different parts of the world with some of the most talented collaborators," said Ong, finding time to do a quick interview earlier this week, even though he was super focused on setting up the light structure. "Right before the pandemic, I was also offered a teaching position for lighting design at Sunway University which allowed me to create a research think tank on the innovative applications of lighting and its impact on human psychology."
Ong has shown at major art festivals such as iLight Marina Bay Singapore (2016), Live the City Festival Bangkok (2016) and Art Central Hong Kong (2018), and has had selected commissions and exhibitions all over Malaysia. He has been commissioned by brands like Nike, Adidas, Gucci and Philips Lighting for site-specific light installations and also by institutions such as the Centre for Quantum Technologies at the National University of Singapore (NUS) and the ArtScience Museum in Singapore. In parallel with his art practice, Ong is also co-founder of the KL-based architecture and design studio, POW Ideas.
"I started working with lights even before starting POW Ideas with my partner Kyle E. At POW, my works and explorations are more spatial and allow me to experiment with new typologies and materials. I would say both my light art and spatial work complement each other; we as humans need both light and shelter to survive or to retreat."
Ong studied architecture at the University of Westminster and at the University of Melbourne, and has worked in Shanghai, Beijing and Kuala Lumpur and London (with British designer, Tom Dixon). This foundation in architecture continues to inspire him to look at how the manipulation of artificial light can affect the way we experience the built form.
"I have always been making art but I also enjoy the many different ways we as humans can inhabit and experience a space," he shared. "For me, light is an exciting medium to work with as it is both predictable and unpredictable. My works sit in between these two realms and it is the process of making it materialise that excites me."
Star is an explosion of light, with rays that seem to pierce through all four floors of the Air Building at The Godown, reaching other parts of the former warehouse and some nearby buildings. Composed of 111 individualistic "fragments" of steel, acrylic tubes and LED ropes, Star exists as a calculated "drawing in space", creating multiple images and depths depending on the time of day and its illumination, both natural and artificial. The fixture will be open both day and at night (6 to 10pm), so people get to experience these differences.
The Air Building, an open-air extension to the aged warehouse, was designed by Ling Hao Architects just two years ago and features urban foliage that has been nurtured to creep around the sides of the building and cascade down from its roof, making it a somewhat interesting choice as home of Star – open, modern and natural all at once. Not to mention the added charm offered by this historic part of town with lots of pre-war buildings – the Godown itself having a history spanning over 100 years; first, as a "gudang" or warehouse during the Dutch occupation.
"Even as someone who grew up in KL, there is so much that I don't know about the city, especially central KL. Especially after the lockdown, being able not only to make art in a historic yet urban part of KL but to also re-discover the city and its ever-changing community has been really exciting. I have always been interested in working with old/adaptive reuse buildings as they bring new light to otherwise forgotten spaces," said Ong, who in a different interview said that he has always liked to paint and once had a watercolorist art mentor, Lee Weng Fatt, who painted only buildings.
Ong describes light as "pure, amorphous and humanistic" but strangely reveals that he doesn't have much light in his own home!
"Ironically I have thin corneas, meaning my eyes are very sensitive to glare. Hence my flat is usually dark with only a few eye-level/low ambient lamps. I never turn on my ceiling lights. For me, my abode is my retreat. I start with darkness and then slowly use light to unravel the darkness."
Catch a glimpse of The STAR/KL before it fades away. You'll find it at The Godown KL, 7, 11, Jalan Ampang, 50250 Kuala Lumpur.