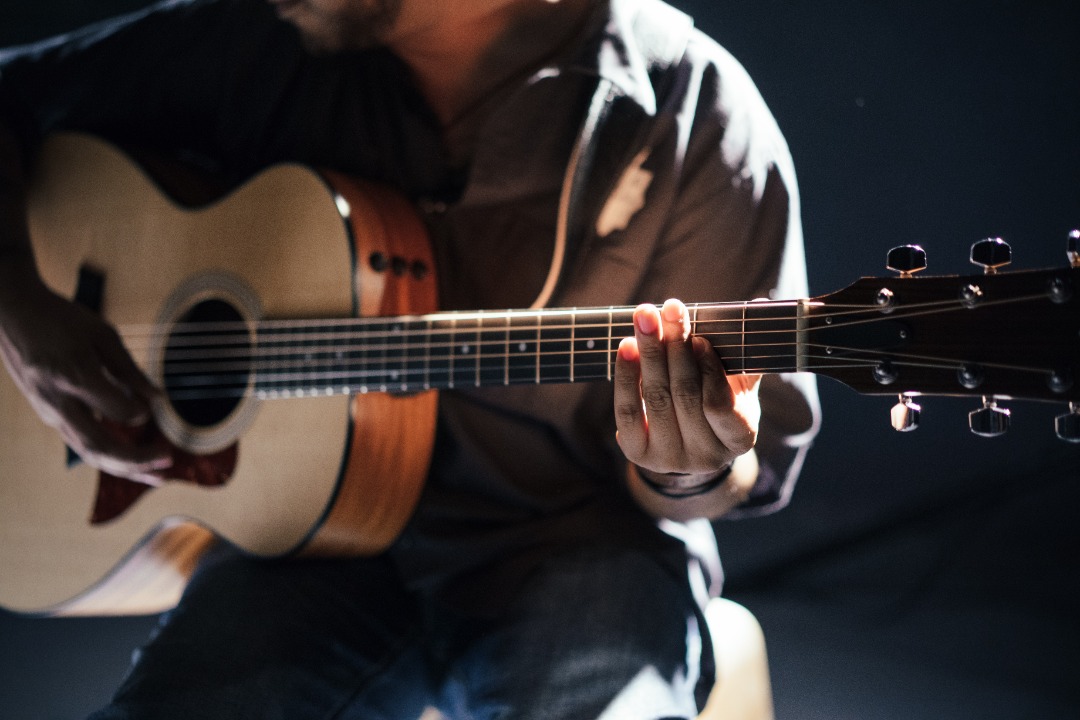 In conjunction with World Music Day (June 21), BASKL speaks to performers from Musicians For Musicians Malaysia, to find out how the pandemic has affected their lives and what music means to them.
By ANN MARIE CHANDY
It's been a tough two years for live musicians in Malaysia. Last year right before the onslaught of Covid-19, Persatuan Pemuzik Malaysia or PPM (then Persatuan Pemuzik Tempatan Selangor) had gone to great lengths to round up over 100 performers and musicians for what was going to be the concert of a lifetime – 10 hours of non-stop music; the biggest reunion of musicians from the 1970s and 80s all under one roof. 
That concert, the Musicians for Musicians Benefit Concert 2020, never took place. Just days before the scheduled date, Covid-19 had started to ravage the country and the announcement of the first Movement Control Order was made.
Pre Covid-19, PPM had already been devoted to showing solidarity with musicians. It was initiated by a group of musicians to provide assistance in the form of medical care, disaster relief, financial support, housing assistance, and SOCSO coverage for live musicians (and their families) in times of crisis.
In August 2020, after four months of not being able to work due to the MCO, PPM started using the moniker Musicians For Musicians Malaysia (MFM), obtained a live recording studio (Memories Studio) in Petaling Jaya, Selangor, and turned it into a venue for local musicians to professionally record performances. Their shows were streamed live on Facebook, and viewers were invited to contribute cash for these performances. MFM was able to host about 14 shows, including trial runs, before it had to halt work in November due to CMCO, as there was an increase in Covid-19 cases.
Since then, however, musicians from all over Malaysia have been able to continue using the Facebook platform to stream their performances, from their own homes, on MFM's CentreStage show which airs at 9pm every night (except on Mondays).
CentreStage which started as "Isolation Music" was later rebranded and is still going strong. Despite being able to earn 9000+ followers on its FB page, times are still tough for MFM.
"It's been really bleak for us," says Edwin Nathaniel, Vice-President of MFM. "Nothing has been happening at all. We are just waiting for the day when we can perform again.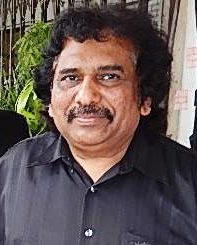 Edwin, who also owns music school Music Mart and has been teaching drums to special needs children for the last 20 years, says that: "Music is a universal language. Without it, there's no life. Music brings healing, which is why opportunities to perform and share the joy of music are so special.
"But until we get a chance to perform live again, MFM has offered this space so that musicians can livestream, and try to generate an income. When we meet, it gives us a chance to jam together, release some stress and tension, and just have some fun."
Brian Dourado, a full-time musician from Ipoh, concurs, and adds that music is like the air that we breathe. "From birth till death, music has and always will be a part of our lives. We sing lullabies to babies, we sing at birthdays and weddings. Even when we die, music is played and hymns are sung. Music has the power to strike a chord and bring back memories. When we're feeling down, music always brings cheer."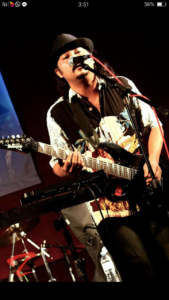 He laments that musicians and entertainers are still unable to work today. "It's been almost a year and a half since I got my last paycheck from performing. Those who have a bit of start-up capital have been able to venture into other avenues to earn some income by starting up small businesses, some are doing delivery service, e-haling and others have taken up odd jobs. Many have had to sell off their hard-earned musical equipment to pay the house rent and put food on the table. It's been the toughest period for many."
He adds that he is praying all will be over soon. "Then we can resume performing on a physical stage to entertain, earn and cover our financial losses incurred since March 2020."
Bonding through music
Debra Sta Maria is a part of a family band called MDT. She is lead singer, her husband Marcus is pianist/keyboardist, and their children Leanndra and Ryan play the violin and drums respectively.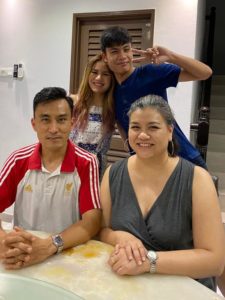 Marcus and Debra used to perform at hotel lounges, then moved on to playing in a band at functions such as weddings, corporate dinners and any sort of celebration. Without being able to travel much since last March, it was just a matter of time before their family band was born.
Debra says that she enjoys the fact that everyone in her family shares a common interest. "It helps us as parents to bond with our children. It also keeps me updated on what's current in the music and entertainment world as we watch videos and concerts together."
On World Music Day, Debra hopes that people open their minds to learn from differences, and celebrate the good. "This is a great time for the music community to support each other's efforts and help expand the circle by nurturing new talent."
MDT and Dourado, along with three other bands/soloists are slated to perform during the official launch of BASKL (yes, this website!).
BASKL is Bandar Aktiviti Seni Kuala Lumpur, a space created by the Cultural Economy Development Agency, or CENDANA, to help nurture the city's arts and culture ecosystem, and encourage locals and visitors to learn more about and savour the melting pot of art, music, craft and performing arts that pervades this beautiful city and beyond.
In conjunction with World Music Day (June 21), CENDANA and BASKL are delighted to shine the spotlight on MFM, and provide an opportunity for some of the musicians to perform for the public, albeit online. Coming right into your homes, from their homes, these musicians are giving it their all.
You'll get to see husband and wife duo Don Beins and Angela Zarsadias from Melaka, who have been performing since the 1970s; prolific Subang Jaya-session musician/composer/music director Kudin Ramly, formerly from the band Headwind; full-time guitarist Dourado who comes from a long line of musicians from Ipoh, Perak; family band MDT, hailing from Shah Alam, Selangor; and KL-born Amizan Ariffin and his Sabahan wife Kyra Neng, another couple with a wide repertoire of songs, past and present and heaps of live experience under their belt.
You'll also hear some of CENDANA's independent music beneficiaries – Bihzhu, Tay Cher Siang, Alex Ungku, Myo of the band Jemson and Trophy Knives – share what music means to them.
In the spirit of World Music Day, let's come together to celebrate the healing power and joy of music with everyone, and uplift the sagging spirits of those who continue to battle challenges the pandemic keeps throwing their way.
BASKL's launch, in conjunction with World Music Day 2021, featuring performances from Musicians for Musicians Malaysia, will stream on CENDANA's Facebook page on June 21, at 8.30pm.