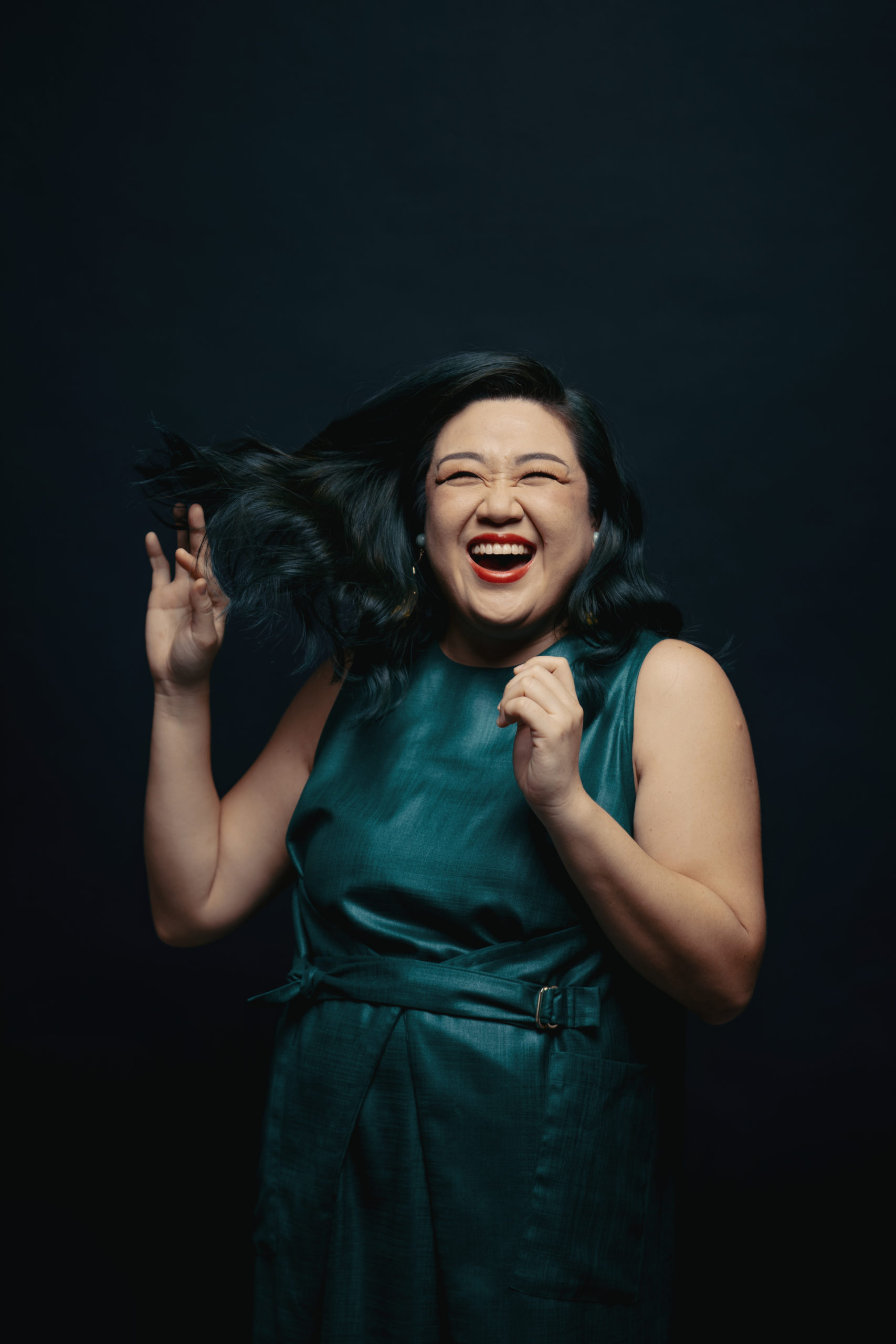 Bihzhu says love has been the predominant theme through the course of her career. And why not?
By K. RAMAN
Why do accolades count for so little in the music industry? It seems making that transition from being an independent music artiste to a mainstream one requires some intangible magical fairy dust that can only be found at the end of the rainbow.
Recognition isn't all it takes, apparently, even with two albums, numerous singles and awards, and near-yearly appearances at international music festivals in a decade's career.
While Bihzhu might be faced with that conundrum, little is going to hold her back from pondering the inexplicable. There are bigger fish to fry, and topping that list is a new single, Chendering, the evocative love song penned in 1960 by Penang's favourite musical son, Jimmy Boyle.
"The melody, lyrics and music – they all cast a spell on me, and I've been performing our own arrangement of it for the last five years," she said. Finally, she and her band released their version of the song last month, and naturally, with the blessing of James Boyle, Jimmy's son.
Bihzhu received a grant of RM15,000 from Cendana to produce the music video for her first Malay single, which is also expected to include a mini documentary featuring behind-the-scenes footage of the recording process, and Jimmy's life.
This latest excursion follows hot on the heels of another single released earlier this year, the self-explanatory Alive. Given the bleak times we live in, the Penang lass was compelled to put pen to paper and capture the emotions of the universal human condition amidst a raging pandemic.
"I was feeling all the things I wrote in the lyrics, like the world was burning down and I was numb. I needed to rediscover the little joys of living again to feel alive in the midst of chaos," she explained.
The 37-year-old has no qualms wearing her heart on her sleeve. Love has been the predominant theme through the course of her career. And why not? After all, all we really need is love.
I Am Enough, her single from last year, speaks of loving oneself, but that is easier said than done. "Do what I did every day – repeating the words 'I am soul, I am beautiful, I am loved, I am enough. You'll feel like a fraud at first, but you'll start believing those words when you do it relentlessly!" she revealed the nuts and bolts to achieving it.
Then there's The Heart Way, a catchy tune that served as her first solo single in 2011, a breezy ditty which was also part of Julie's Biscuits "Share The Love" campaign. "They wanted to spread messages of love and put out a call for local artistes to contribute a song. I was lucky to be one of the five selected. The core of the song has a simple message – do everything with love."
But Bihzhu's musical adventure began rather unceremoniously while growing up. "I think I'm the only musical one in the house, although my dad was an excellent bathroom singer. He had tonnes of cassettes, which I devoured as a child," she shared, citing favourites including folkies The Brothers Four and Peter, Paul and Mary.
Fast forward to her musical diet of today, and she dines on the likes of Caetano Veloso for the purity of his voice, and Fat Freddy's Drop for making her feel things even when she thinks she can't. But with Lianne La Havas, it's a different level of love: "I wish I were her."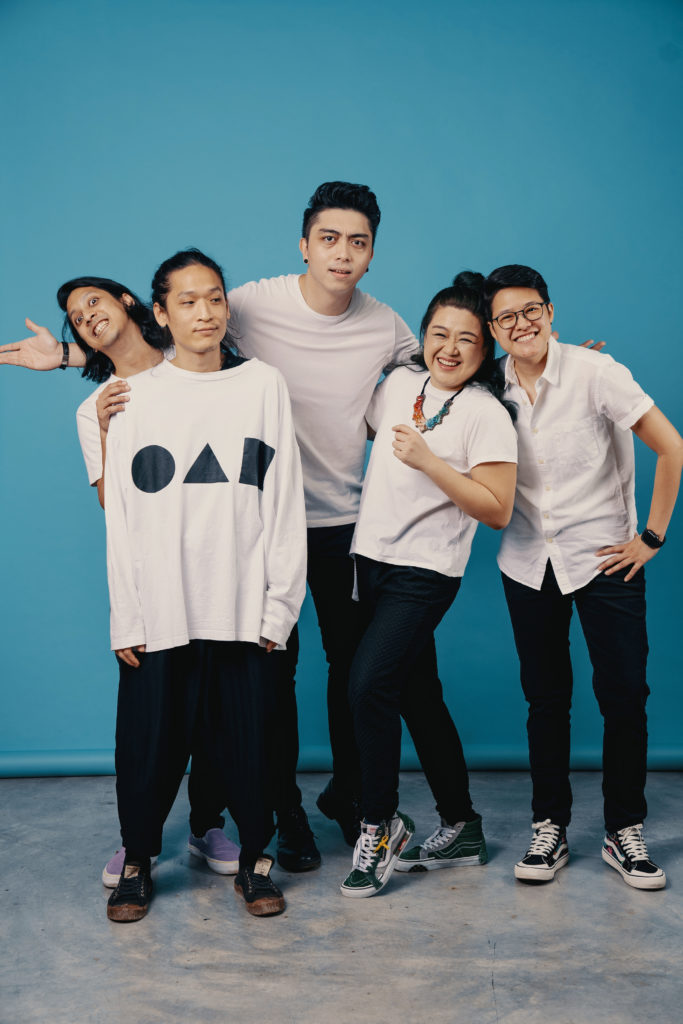 Bihzhu's creative process varies like her music taste. A persistent line of lyric or a snippet of melody can rise like cream to the top in a burst of music. Strangely though, she doesn't write with any trusty musical instrument, even though she received the de rigueur piano lessons as a kid. "I'm a bad piano player and can barely do the uke. So, I mostly come up with the lyrics and melody … sometimes a snatch of percussion or skeleton chords," she explained.
The frameworks of the songs are then handed to revered collaborators including violinist/pianist Savy Ho and bassist/vocalist Melina Williams of indie rock stalwart Tempered Mental for the finishing touches.
When she performs, the crew that keeps each gig ticking comprises keyboardist and music director Nish Tham, guitarist Jude Macson Bensing, bassist Shakey Shakey and drummer Ryan Lee Bhaskaran.
Gig opportunities have completely gone bust for obvious reasons. But even if the old normal never returns, she's sure the creative spirit can never be killed. "Some of us will fall by the wayside as the tensions and necessities or survival take over, but I have a feeling some others might be like phoenixes rising from the ashes."
Getting back on a performance stage is going to be a test of patience, but Bihzhu never got into making music because it was easy. In fact, she gave up a full-time job as a feature writer to pursue her dreams, but not before an epiphany. "After some intense spiritual experiences, I realised that music was my way of being an instrument of love, so I quit in December 2019, and here I am."
And perhaps it's only fitting that after a decade of spreading the gospel of love, she pays tribute to an inspiration closer to home with the hypnotic Chendering. If love got the ball rolling, it could set her onto bigger things, too.
For more on Bizhu, check out her website.