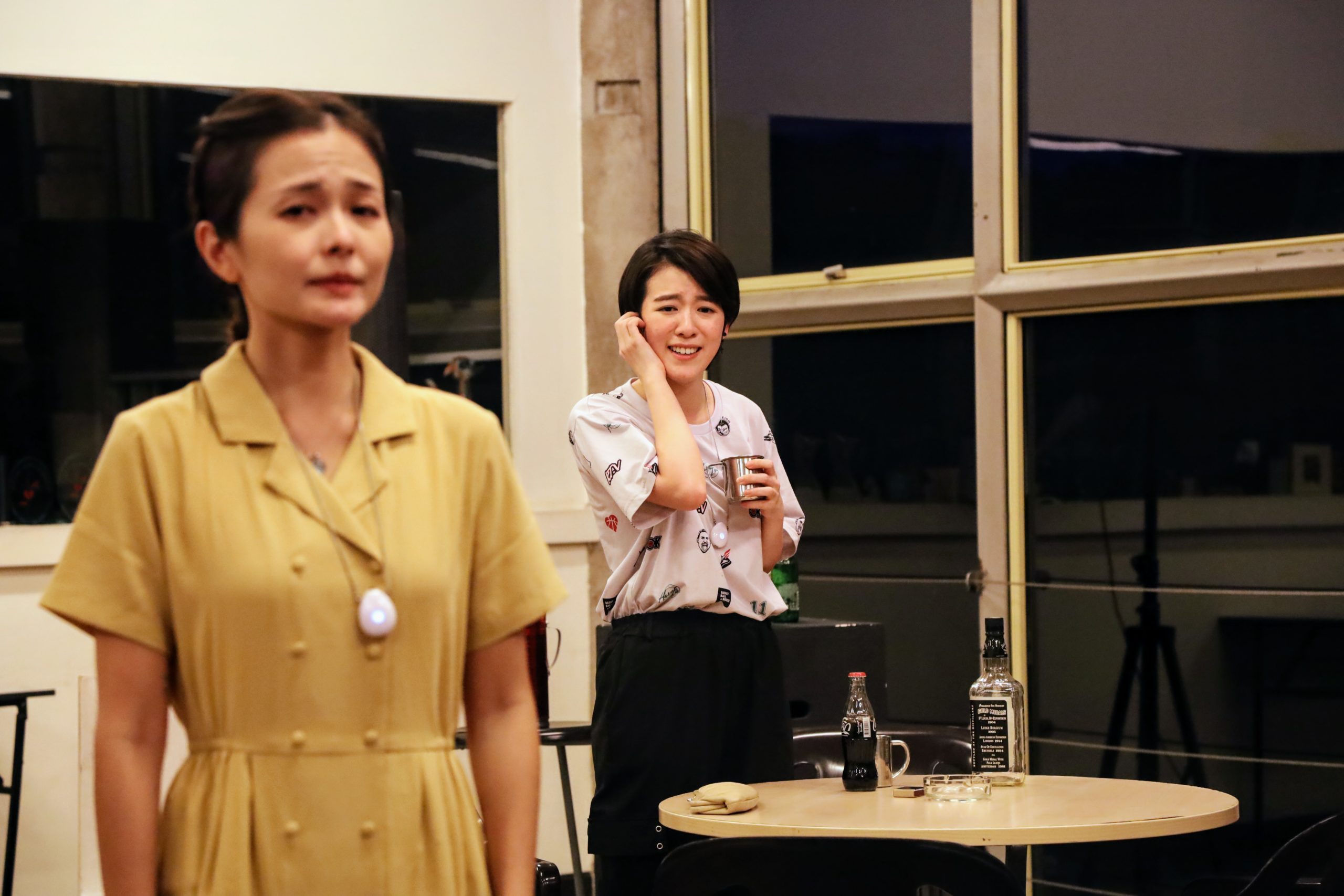 Versatile Malaysian thespians Ruby Faye and Aki Chan talk about portraying the Dubois sisters in the Mandarin language local staging of 'A Streetcar Named Desire'.
By SETO KIT YAN
It isn't often that Malaysian actors get to sink their teeth into characters as notable as those of Tennessee Williams' 1947 Pulitzer Prize-winning play A Streetcar Named Desire, hailed as one of the most critically acclaimed plays of the 20th century.
So when local theatre enthusiasts Ruby Faye and Aki Chan got invited to audition for a Mandarin language local staging of the iconic play titled Yu Wang Hao Jie Che (欲望号街车), they both leapt at the opportunity.
Multiple award-winning actress-singer Ruby Faye (狄妃), also known as Ruby Yap, got cast as Blanche Dubois (白兰琪), often described as a fading Southern belle clinging to her own old world fantasies.
Meanwhile, actress-deejay Aki Chan (陈玤妤) was cast as Blanche's sister Stella (斯黛拉), a married woman who is caught in the conflict between her husband and her sister.
Stella's husband Stanley Kowalski (斯坦利) is portrayed by John Tan (陈浚) (Best New Actor, 29th Malaysia Film Festival in 2017) while Blanche's love interest Mitch (米奇) is portrayed by Tan Li Yang (陈立扬) (Best New Actor, 11th ADA Drama Award in 2013).
Indescribable character
In a recent social media post to promote the stage play, Ruby detailed her own take on Blanche Dubois, describing her as the sort of character that elicits ever-vacillating, contrasting emotions of love, hate, and even sympathy, in turn.
"She is a character that I cannot seem to find words to describe. A character that I love and yet dread. Every time I portray Blanche, my heart feels like it is being peeled like an onion, one layer after another. My tears flow. My heart bleeds. Yet, every time a reporter asks me 'What sort of character is Blanche like?', my heart may be full of words, but I don't know how to convey them. I imagine Blanche is like that too."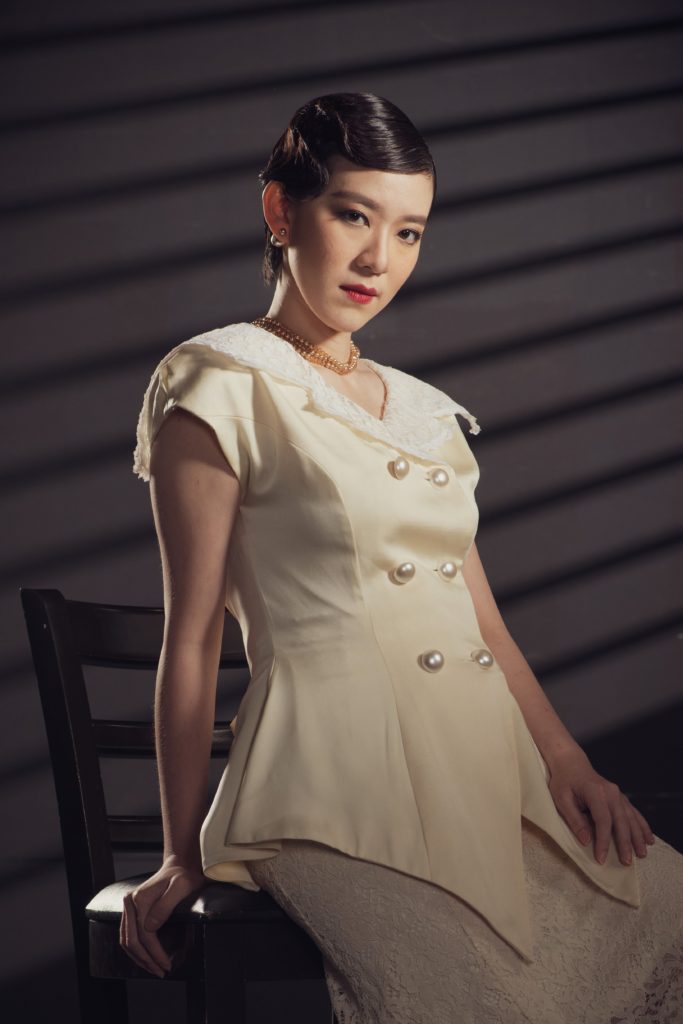 To that end, Ruby chose to quote her co-star Li Yang (Mitch), whom she describes as "our resident scholar" in her post. "Blanche is such a vividly colourful character. Her history and background has resulted in her complexity, making her an absolutely vibrant character. It is a role that almost all actors are eager to play."
Ruby also found the most significance in her scenes with Mitch, with whom Blanche had hopes of rediscovering the romance that she had been yearning for. "Those scenes were significant for Blanche, as she felt that she was finally able to bid farewell to the memory of her late husband, and welcome new love into her life."
In addition to her own research into the multifaceted character created by Jessica Tandy in the original 1947 Broadway production, and then immortalised by screen legend Vivien Leigh in the 1951 Hollywood film, Ruby divulged that she actually had a real-life character to model her role after. "I've got a friend who also suffers from a fate very similar to Blanche's. This friend made some questionable life decisions due to lack of love and even ended up engaging in unethical behaviour and immoral activities. Then eventually changed from a nice person into a pathological liar."
Ruby made her acting debut with the distinction of being the youngest Best Actress nominee at the 1st BMW Shorties in 2011. She continues to straddle various genres with ease, having won accolades for her diverse work in film (Best Actress, North Europe International Film Festival 2019), theatre (Best Actress, 13th Malaysian Asli Drama Award in 2016), TV and web projects, as well as music and fashion.
Torn between two loves
For Aki, it was deeply distressing that Stella was constantly compelled to choose between the two people she loved, her husband Stanley and her sister Blanche.
"I have every sympathy for Stella. She is a truly pitiable character. The fact that in that day and age, this woman could love someone so much that she would rather delude herself. Each time Stella has to say something touching, I'd find myself choking back sobs or tearing up.
"When we got to the point where Stella submits to her fate and makes the final decision to side with her husband and betray her sister, my emotions got the better of me, particularly during our first rehearsal. In my mind, that must have been such a difficult choice for her to make. I felt that the impact it had on her was simply overwhelming."
After receiving her script, Aki recalled how she analysed it to create her character. "I endeavoured to put myself into Stella's situation and step into her world. I tried to understand how she could love someone so much as to have the capacity to tolerate anything. It was very difficult for me as Stella is nothing at all like myself."
Portraying a submissive character that was so vastly different from herself was such a challenge for Aki that she admitted confiding in her co-star Li Yang, who plays Mitch. "Barely a week into rehearsals, I told him that I had such misgivings about my portrayal of Stella and constantly doubted my ability to convey her innermost feelings."
Despite her initial misgivings, Aki gradually found Stella to be a fun role to interpret. "From her initial gentle and loving character, to one that was willing to fight for her own happiness, to eventually being forced to choose between her two loved ones, I began to find enjoyment in discovering how Stella's character develops."
Aki's own foray into theatre started during her teens as she joined her school's drama club when she was 13 and even enjoyed a brief stint as a drama coach before going to Taiwan to pursue further studies and returning home to take on a radio job.
Rehearsing during a pandemic
This Mandarin language play is directed by Joe Hasham, who first directed an English language version for The Actors Studio in 1993, followed by a dance drama version with two prima ballerinas from Japan in 2014. Hasham himself played Stanley Kowalski in a 1969 production in Australia.
The preparations for this particular play took way longer than expected due to the restrictions of the pandemic. Auditions first took place in September 2020, but script reading and online rehearsals only started in May 2021, and the cast finally began physical rehearsals in January 2022.
The ladies revealed that going through rehearsals, whether virtually or physically, during the pandemic was a challenging process.
"The script had been translated into Mandarin from the original English, which is just so beautiful. So during our earlier script readings over Zoom, we'd sometimes get stuck for an hour just trying to figure how to strike a balance to make the script sound better," Aki recounted.
Then when they were finally able to conduct physical rehearsals, Ruby also noted, "Since we were masked up all the time, it must have been quite challenging for the director as he couldn't see our facial expressions."
Another point of concern was the rapidly increasing rate of virus transmission, so Aki disclosed how they took special precautions during rehearsals. "Owing to the mature content of the play, there are several intimate scenes, but we have to keep our masks on and continue to practise social distancing. Some bodily contact is inevitable, hence, we pay special attention to sanitisation and disinfection before and after such scenes."
The circumstances of the pandemic accorded Ruby some new experiences – since creative projects had to be shelved, she adapted to the new normal by trying her hand at lifestreaming and even joined her friend in the running of a cafe.
Now that strict pandemic SOPs are finally easing, Ruby hopes to be able to resume work on some of her stalled projects, such as recording songs for her next single and shooting short films.
As for Aki, who got married in October 2018, it's time to plan for a new addition to the family soon. She also hopes to be able make new progress on some of her projects that have been sitting on the back burner due to the pandemic.
A Streetcar Named Desire (欲望号街车 Yu Wang Hao Jie Che in Mandarin) will be staged at Pentas 2, klpac. The play will be performed in Mandarin with English surtitles. The show will run for 150 minutes with two intermissions. Showtimes: 8pm on March 19 and from March 22- March 26; and 3pm on March 20 and March 27.  E-tickets are selling at RM80 via https://bit.ly/asnd_tix. For further details, call 03 4047 9000 or WhatsApp +6018 227 7212 or visit www.klpac.org or www.theactorsstudio.com.my