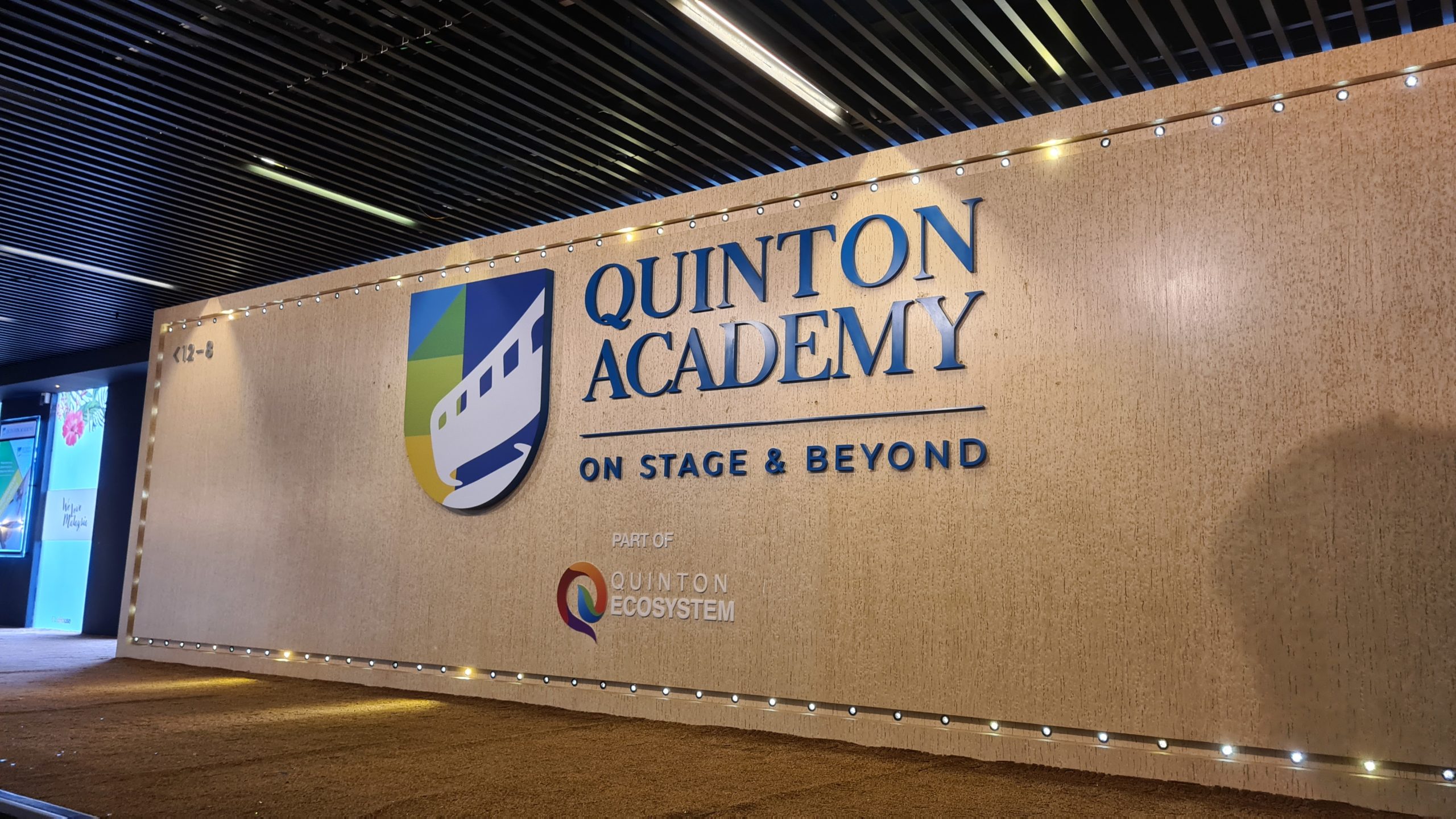 The Quinton Academy offers up to 10 professionals certificates that will come in handy if you're in the creative and entertainment sector.
By DANIAL FUAD
Filmmaking has always been a big industry in Malaysia ever since the 1950s; between 1947 to 1981, about 407 Malay movies were produced. Most people would know that one of the most prolific filmmakers we ever had was the late Tan Sri P. Ramlee, and his evergreen movies are still being watched today!
The movies back then were only produced by big studios because of the equipment needed but by the late 1980s, newer and cheaper equipment was made available making filmmaking more accessible. This, paired with the new thinking that movies shouldn't be monopolised by big studios alone, created a boom in our movie industry.
Ever since then, there have been thousands of movies created by everyone from amateurs with simple equipment to big studios with state of the art equipment worth thousands of ringgit. The movie industry is thriving now more than ever in the digital age – new talents are popping up every day as people are able to showcase their talents to a worldwide audience easily. Even in Malaysia, we have so many more opportunities to showcase or creative skills.
Enter the Quinton Group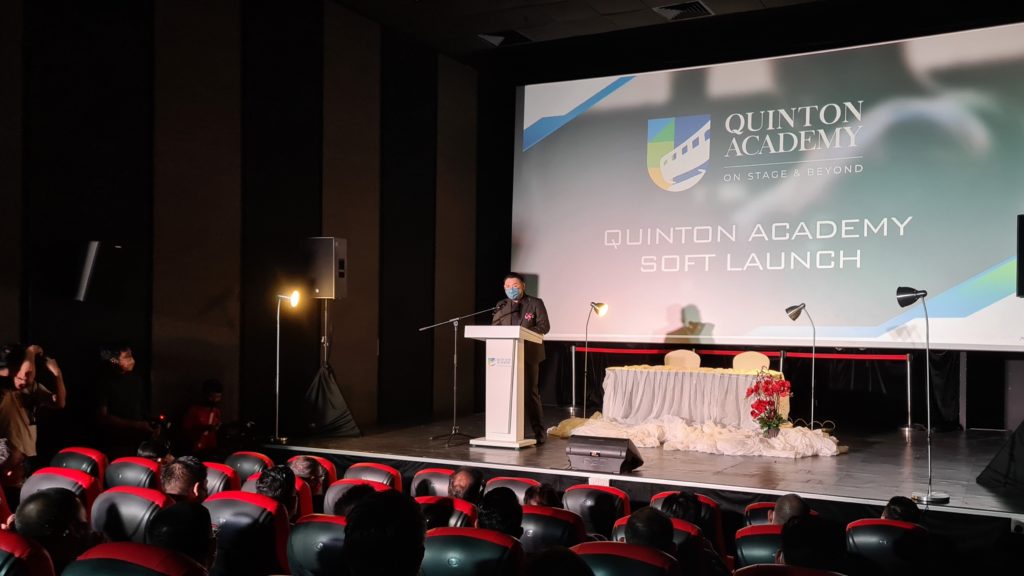 Famed producer Aron Koh and scriptwriter/director Ryon Lee recently established Quinton Academy to cultivate professional talents in the local acting and film production industry for local drama series, variety shows, performing arts, new media and all media related industry chain, as well as to offer hardware and software resources.
One of the products that Quinton offers is the online streaming platform Cine+ where original content is available for consumption; you can even buy movie tickets from its app. It plans to add a platform for creators to showcase their videos or short film, as well as live streaming in the near future.
Quinton Academy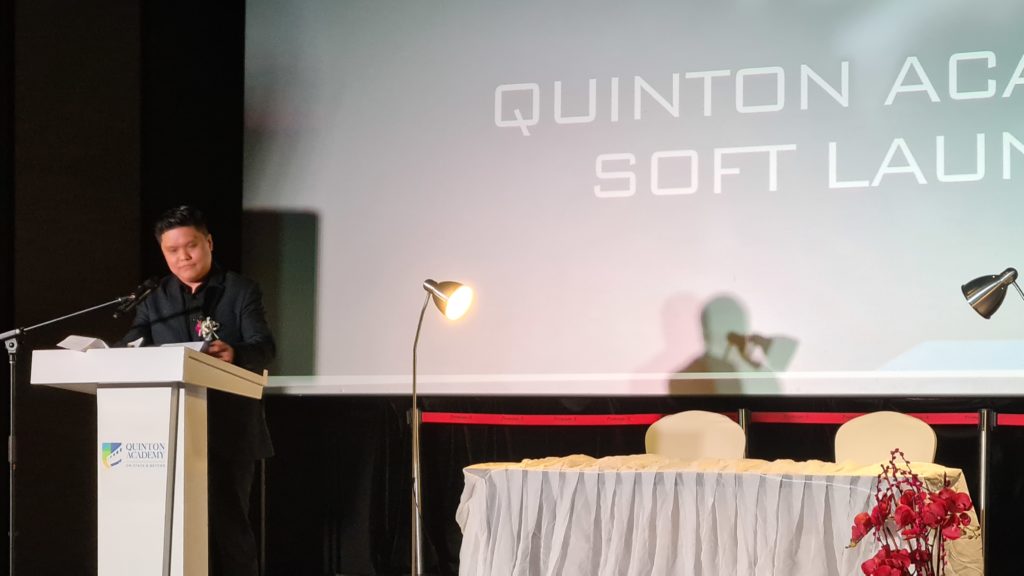 The Quinton Group's latest foray to nurture fresh talent is its setting up of Quinton Academy. Earlier this year, the group transformed a former cinema in Skypark One City into lecture halls and a performance theatre.
The academy offers 10 professional certificates in Content Directing, Cinematography, Production Management, Stunt Production, KOL (Key Opinion Leader) Branding & Live Broadcast, Creative Writing, Music Performance, Musical Theatre and Theatre Acting. Koh said: "Our main purpose in opening the Quinton Academy is to find more exuberant talents in the film industry and give them training and assistance to help them rise in the industry, especially Malaysia."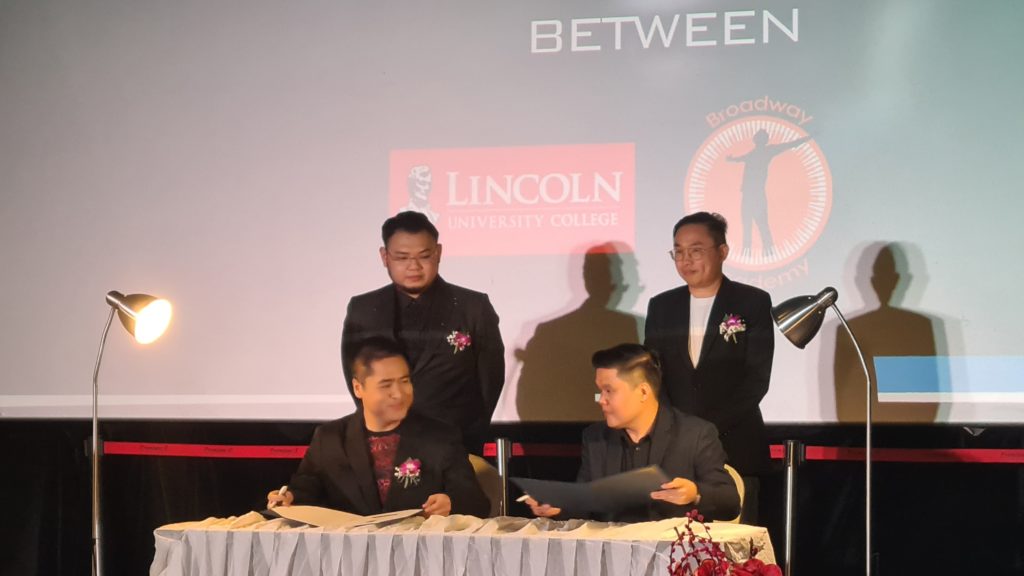 "We are inviting a broad spectrum of professional talents from Italy, Australia and other countries to be our lecturers," added Koh. There are also many local talent who are directors, scriptwriters, actors as well as many other industry talents who will be teaching at the academy. Quinton has signed a Memorandum of Understanding (MoU) to work together with Lincoln University College and the Broadway Academy.
The Quinton Academy is located at A-02 & B-02, Level 2, Skypark One City, USJ. More information about its programmes and other activities can be found on its website.