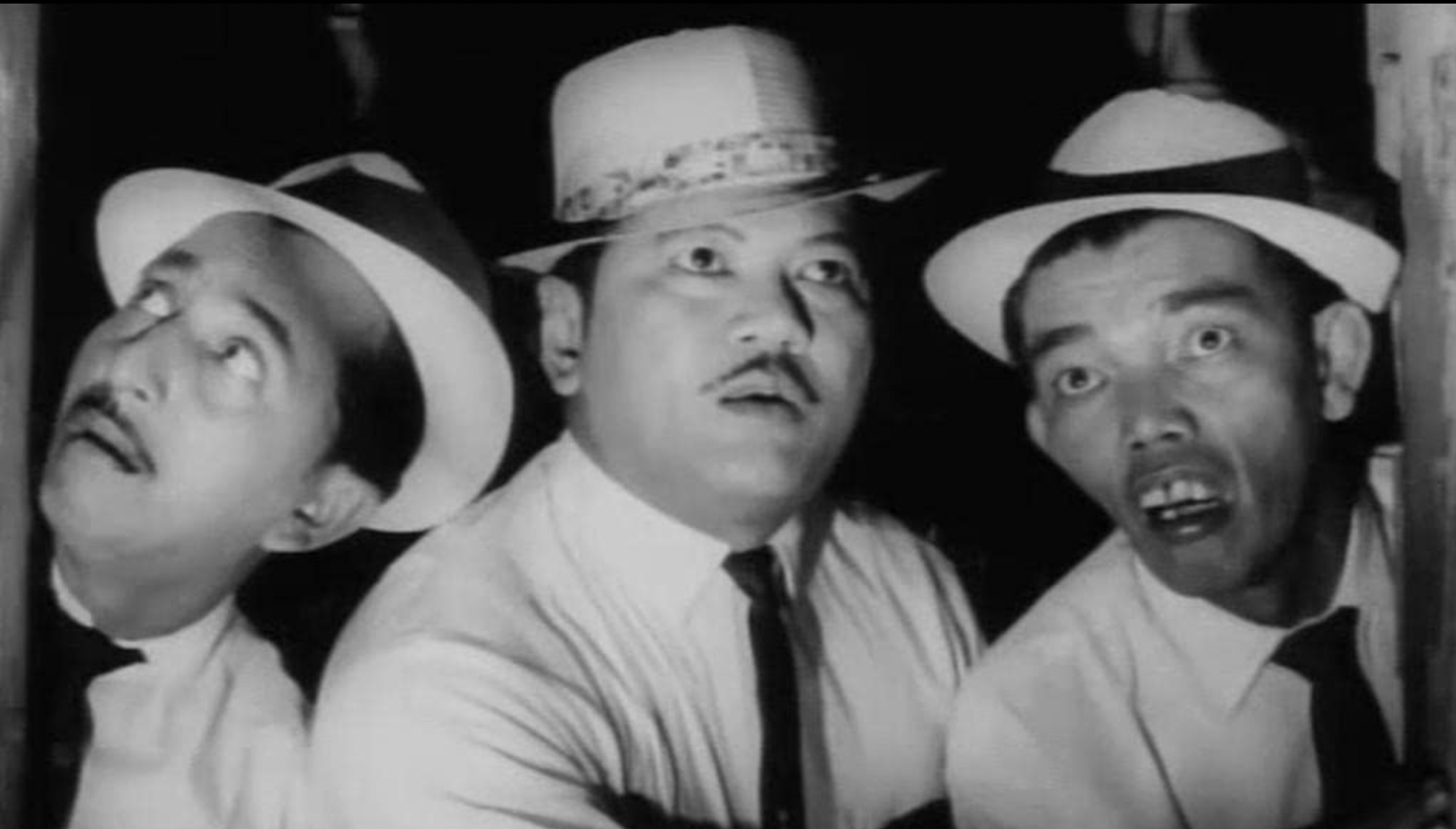 We celebrate Hari Seniman Negara by talking to local artistes about the late Tan Sri P. Ramlee's evergreen masterpieces.
By TEAM BASKL
Hari Seniman Negara will be celebrated today to coincide with the birthdate of the late, great Tan Sri P. Ramlee, commemorating his invaluable contributions to Malaysia's arts and culture.
Communications and Multimedia Minister Tan Sri Annuar Musa said this when confirming the change of date of the celebration, from May 29 to March 22.
"To commemorate our greatest artist of all time, the Hari Seniman Negara celebration will be held every March 22, in conjunction with his birthdate," Annuar said in a statement recently, adding that the commemorative day was aimed at increasing public awareness and to instil an appreciation of the role of culture and the arts in Malaysia's development.
"P. Ramlee's artistic values and masterpieces are evergreen in our local film industry. His work as a director, lyricist, comedian and poet remains relatable and valuable even today, and has inspired many in the creative industry, many who have carried on P. Ramlee's legacy."
BASKL asked the arts community what their favourite P. Ramlee films are; and why P. Ramlee's works continue to be so popular. Here's what we found out:
Zed Zaidi, 42, President Persatuan Seniman Malaysia: Film kegemaran saya ialah Ali Baba Bujang Lapok. Banyak pesanan dan sindiran dibuat melalui babak didalam filem tersebut yang lebih ditujukan kepada masyarakat. Sebagai contoh, babak Ibrahim Pendek sebagai Sargeant meminjam buah dadu daripada Chiefnya, P. Ramlee, untuk menambah pendapatan dari permainan untuk mengutip hasil yang lebih dari permainan tersebut. Dalam babak itu, Ibrahim Pendek membaling dadu dan dadu tersebut semuanya berangka dua. Ibrahim Pendek mengingati pesanan chiefnya yang berbunyi "kalau nak bukak dadu tu 3 kali aje". Ini bermaksud kalau hendak menipu hanya 3 kali sahaja kalau lebih dari 3, masyarakat akan melihat kita penipu.
Seniman Agung P. Ramlee pernah berpesan walau dia tidak ada lagi, dia akan hidup seribu tahun lagi. Ini bermakna melalui filem, muzik dan karya-karyanya. Beliau akan terus hidup segar didalam minda masyarakat sehingga kini, dan karya-karyanya menjadi contoh rujukan kepada filem Malaysia, sebagai karya yang penuh jati diri, budaya, bahasa dan keseniannya yang melambang identiti Bangsa Malaysia.
Datuk Dr Yusof Haslam, 68, Managing Director of Skop Productions: Filem Tan Sri P. Ramlee yang menjadi pilihan saya ialah Madu Tiga. Walaupun ianya sebuah filem komedi tetapi mempunyai mesej yang sangat kuat tentang ketamakan adik beradik dan sikap sebenar segelintir manusia.
Anugerah bakat seni istimewa semulajadi Tan Sri P. Ramlee telah berjaya membuktikan keutuhan popularitinya hingga kini kerana kualiti hasil karyanya yang sangat relevan hingga mampu menyentuh jiwa semua masyarakat.
Beliau telah berjaya menghidupkan jalan penceritaan dan gaya persembahan yang bersahaja dan spontan di samping kehebatan para pendokong watak yang terlibat dalam setiap filem Tan Sri P. Ramlee yang turut menyumbangkan idea demi kemantapan filem yang dihasilkan. Setiap elemen yang diselitkan di dalam filem-filem karya Tan Sri P. Ramlee melambangkan jiwa seninya yang sangat mesra dan dekat di hati pelbagai bangsa.
Datuk Dr Faridah Merican, 82, actor/producer/director and co-head of The Actors Studio: I don't have a favourite movie of P. Ramlee's. I like almost all his films. Maybe one that stands out is Ibu Mertuaku. He makes his films so good, with his natural acting, comic timing, singing and loving his co-stars. I'm glad I live in his era and am proud he is a Penang boy.
His films are liked by all Malaysians because he speaks our language and our culture. I don't think there'll be another P. Ramlee … just like his song Di Mana Kan Ku Cari Ganti? May he live in Malaysian hearts forever.
Datuk M Nasir, 64, singer-songwriter/composer/producer/actor/film director: Filem kegemaran? Semerah Padi sebab production bagus dan dia bermain dengan tema hukum syarak. Muzik juga baik terutama Makan Sirih di Semerah Padi, gubahan lagu berentak asli yang inovatif . Tambahan pula, sinematografinya dipengaruhi dengan filem-filem (Akira) Kurosawa.
Bilangan filem yang menghiburkan tambahan personaliti yg menarik. Brand P. Ramlee menarik semua golongan terutama masyarakat umum, dikuatkan dengan lagu-lagu yg dinyanyikan kebanyakannya menjadi hits. Falsafah seninya menusuk dalam jiwa rakyat massa.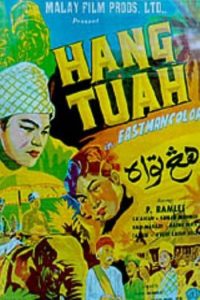 Khairil Ridzwan Annuar/LoQue (MonoloQue), 44, musician/self-proclaimed faithful follower of P. Ramlee: Banyak yang saya suka kalau cakap yang favourite. Tapi yang saya suka sekali ialah di zaman yang P. Ramlee masih mencari dirinya, ataupun mencari signature atau "cap mohornya" – zaman dia kurus dan mukanya berjerawat, bila dia bukan betul-betul terkenal lagi. Masa tu kita boleh nampak dia punya "struggle" dan nampak seninya masih belum matang sepenuhnya. Sebagai seorang composer dan pengubah muzik, saya suka dapat melihat akan metamorphosis yang terjadi dari P. Ramlee muda sampai dia meninggal. Saya suka cerita sebagai contoh Antara Dua Darjat, Penarik Beca … lagu-lagu dalam filem filem ini pun berpaksi kepada Hindustan dan juga World Music masa tu; sebab belum ada elemen-elemen nusantara dalam cerita sebagai Bujang Lapok, Hang Tuah.  Dia mencari jalan keluar – relevan kah muzik nusantara dengan muzik yang trendy masa itu sebagai jazz, pop dan lounge music? Satu filem yang jadi kitab saya sampai sekarang ialah Hang Tuah. Bukan saja sebab ceritanya sahaja, tetapi dari segi lakonan, busana yang dipakai, inilah filem P. Ramlee yang pertama dalam bentuk warna, film score, semuanya "perfect".
Kenapa P. Ramlee masih popular? Soalan itu tak payah ditanya lagi. Jawapannya sebab dia genius. He was ahead of his time. Pada masa itu, mungkin orang Melayu masih tak ikut kebaratan atau trend semasa itu – jazz, chacha, rhumba, dan sebagainya. Tapi P. Ramlee tiba-tiba masukkan joget, inang baru. Benda-benda itu, pada saya genius. Sayang sekali benda itu diberanak, tetapi bila beliau meninggal, tumbuh orang lain, contohnya Datuk M. Nasir. Sepatutnya karya Allahyarham Tan Sri P. Ramlee, dan formula dan eksperimentasi yang dibuatnya sepatutnya digelar sebagai "Malaysian music" secara rasmi, seperti K-Pop and J-Pop.
Sharmilla Ganesan, 39, radio presenter/writer: My favourite movie is Ali Baba Bujang Lapok. Besides being one of the few times P. Ramlee plays a villain (and with so much rakish charm), this movie is such a wild, hilarious ride from start to end. It's over-the-top, the songs are catchy, there's excellent physical comedy – I could watch it over and over without getting bored!
I think that there's a sort of classic artistry to P. Ramlee's performances that you rarely find any longer, coupled with an energy and air of experimentation that feels fresh even today – whether it's a love story or comedy or social commentary.
Aidil Rusli, 44, vocalist/guitarist of Couple: For entertainment reasons, it's Pendekar Bujang Lapok because it's still funny as heck today, and some of the jokes (especially the Jawi spelling jokes) are just so specifically local that it must have been a nightmare to subtitle! For the craft of filmmaking, it'll have to be Sesudah Suboh. The screenplay by A.R. Tompel is surprisingly tight and the mise en scene and widescreen framing are still so elegant to look at even today.
P. Ramlee just somehow got it. More than half a century later, his films still resonate with us, it's almost like he had the pulse of Malaysian society back then, even now and probably well into the future.
Sivabalan Shanmuga Sundram, 46, musician: Just one favourite? That's difficult to say! I have watched and re- watched his movies several times – Ali Baba Bujang Lapok, Tiga Abdul, Madu Tiga and a few others! I suppose my dad and mom loved his movies and I caught the fever.
It's easy to just sum it up as "the simple man's comedy". However, I feel that the themes of the movies – unity, friendship, family, hardship, success, humility – all of those remain relevant. These are all traits one needs to observe and live by in everyday life, even through changing times. These core values were then coupled with great entertainment values too! P. Ramlee was an extremely charismatic actor, one can't help but like him – even in Ali Baba Bujang Lapok (I've seen this movie more than 10 times at least!) where ironically he takes on a villainous character!
Ghaz Abu Bakar, 47, film director: Filem kegemaran saya ialah Madu Tiga kerana temanya yang agak original kerana dizaman itu kurangnya pengaruh dari filem-filem luar. Ia agak unik dan relevan dengan sosial statementnya hingga ke hari ini.
Kebanyakkan tema dan jalan cerita P. Ramlee dekat dengan masyarakat kita. Sehingga hari ini apa yang seniman cuba ketengahkan masih lagi berlaku didalam masyarakat kita. Komedi yang bersahaja dan drama beratnya masih mampu membuatkan penonton mengalirkan air mata ketika menonton walaupun sudah tahu jalan ceritanya.
Mohd Adly Zuraidy, 31, record producer: Favourite film? Actually there are multiple, but if I have to choose one then maybe it's Tiga Abdul. One of the reasons why it's my favourite may be mainly because it was my dad's and my late grandfather's fave as well. But other than nostalgic reasons, it is genuinely entertaining and well-written (most if not all P.Ramlee movies are). From the plot to character development, either when he's directing or acting, P. Ramlee truly understands and captures the audience's attention.
I think P. Ramlee is still popular because there's no one like him in Malaysia (or even around Asean for that matter). He understood what it was like to be a typical, regular Malaysian. All of his movies are so relatable to viewers of all ages; from young kids to adults, rich or poor.
Suki Low, 33, singer/musician/business owner: Bujang Lapok! Because of the light-hearted humour and also the soundtrack (Tunggu Sekejap). P. Ramlee's contribution to the film and music industry has shaped and inspired a lot. Genuine music and realism in film made his work timeless masterpieces, which have remained close to all our hearts.
For P. Ramlee's rich legacy of song, click here.