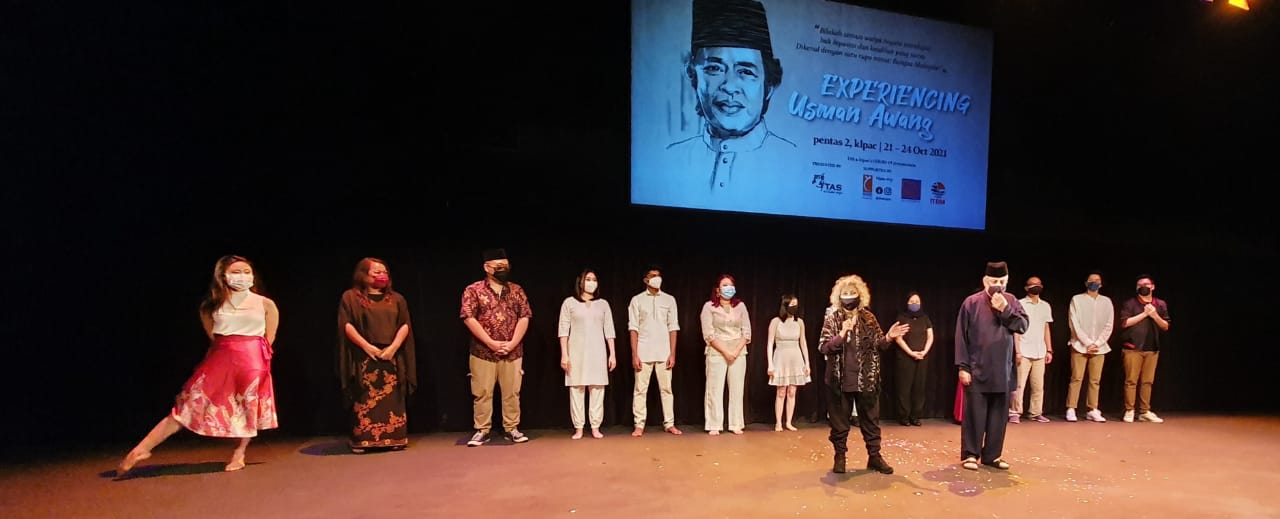 Compiled by ANN MARIE CHANDY
What arty adventure did you have last weekend, people? Did you manage to drop by the KongsiKL space and catch the trippy H+ art installation perhaps? Or maybe you were able to get a glimpse of Haziq Syawal's Stills at Segaris Art Center, or watch the moving performance, Experiencing Usman Awang, by The Actors Studio at klpac (shoutout to Omar Ali for his superb recitation of Usman's probing Beli Buatan Malaysia!). Those at home, we hope you caught Panggung Rakyat's Zapin Johor episode, which you can view right here on BASKL in case you missed its FB premiere on Saturday night. Troubadour Azmyl Yunor also played up a storm, singing songs from his John Bangi Blues and sharing snippets of his love for music last night on YouTube. Didn't know about it? Fret not, you can still catch it on the WELS.tv channel. There's heaps more for you to enjoy in the coming week/end. Here's a bunch of stuff we found: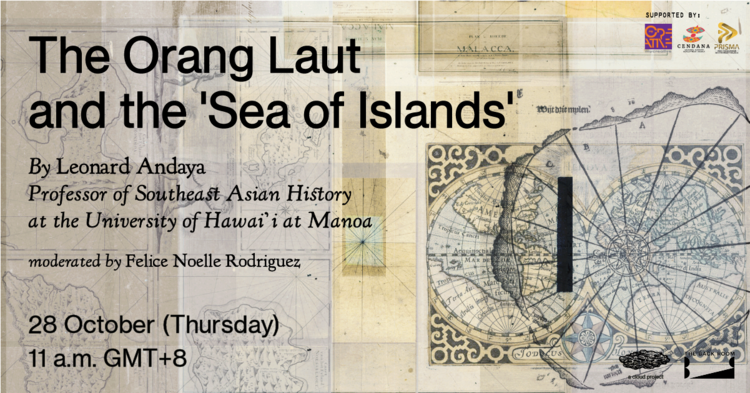 In conjunction with the exhibition All the Lands Within the Seas (A Visual History of Maritime Melaka), which is currently on at the Back Room, Kuala Lumpur until Nov 14, Leonard Andaya, Professor of Southeast Asian History at the University of Hawai'i at Manoa, will present a talk entitled The Orang Laut and the 'Sea of Islands'. Moderated by Felice Noelle Rodriguez, the talk takes place on Oct 28 at 11am. Register here for the event. The Zoom room is limited to 100 participants, but the event will also be live streamed on Facebook.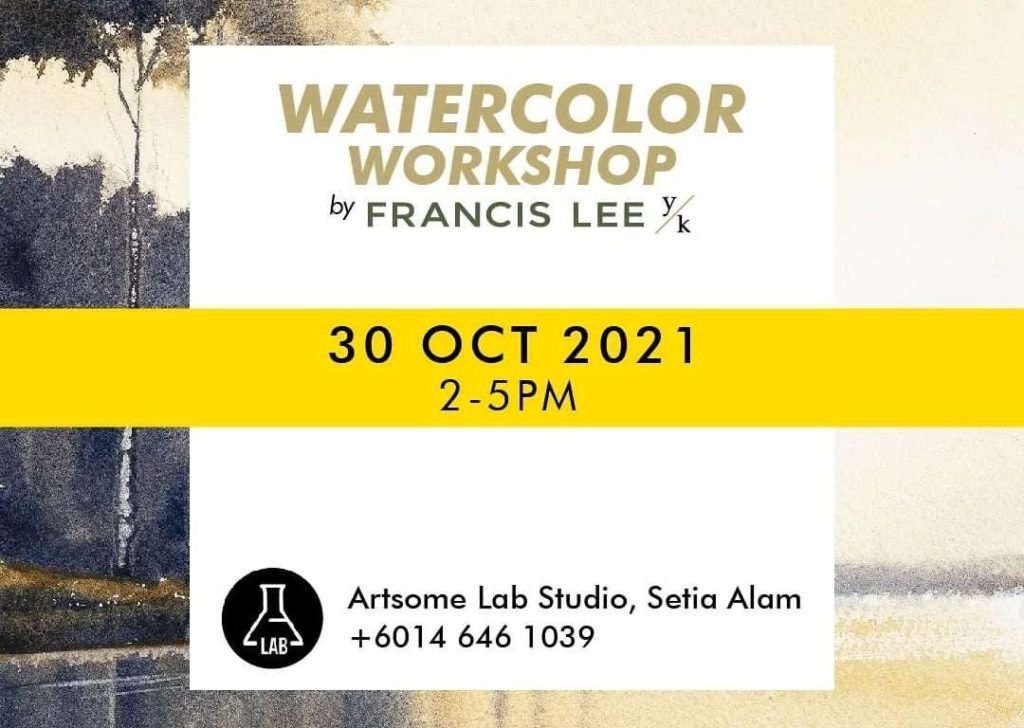 Watercolour artist Francis Lee presents a workshop at the Artsome Lab Studio in Setia Alam, Selangor, on Oct 30 from 2pm to 5pm. Seats are limited. The Artsome Lab Studio is a lab that "works out the chemistry for the beauty of art" according to its Facebook page, and it conducts all kinds of workshops for children and adults. For the watercolour workshop this Saturday, Lee will be teaching the fundamentals of watercolour painting, and it's perfect for those just starting out. You'll be guided step by step from scratch to fundamental knowledge and complete a full A4 sized landscape painting to take home. Fee: RM250/pax and limited seats are available. To register, WhatsApp 014 646 1039 or 017 264 6586.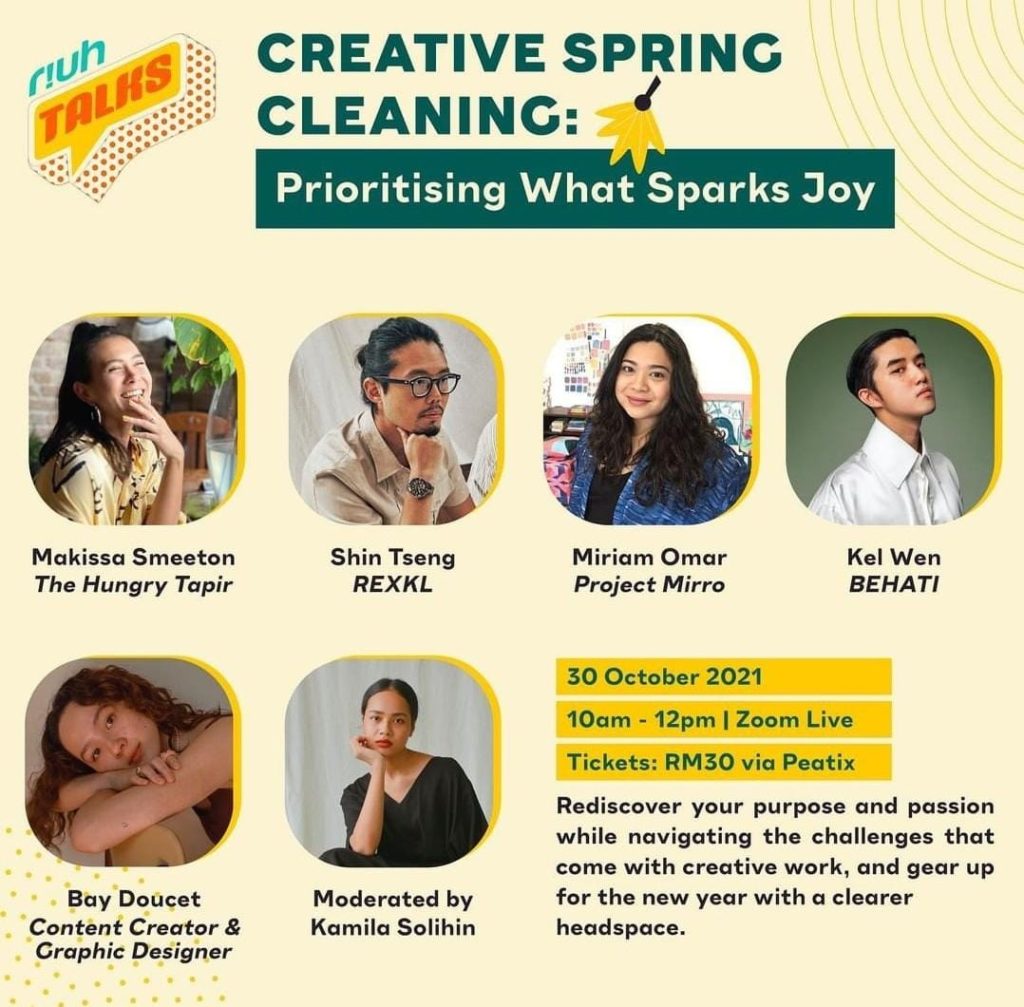 RIUH Talks presents "Creative Spring Cleaning: Prioritising What Sparks Joy" on Oct 30, from 10am to noon. How to get out of a creative rut? Want to attain that work-life balance that seems so elusive? As the new year rolls around, and we're shedding our pandemic skin, this edition of RIUH Talks is designed to help creatives explore what should be physically and mentally decluttered from your lives. Speakers include Makissa Smeeton (The Hungry Tapir), Shin Tseng (REXKL), Miriam Omar (Project Mirro), Kei Wen (BEHATI) and content creator Bay Doucet. Moderated by Kamila Solihin, Riuh Talks is open to all. Tickets are priced at RM30 and available here.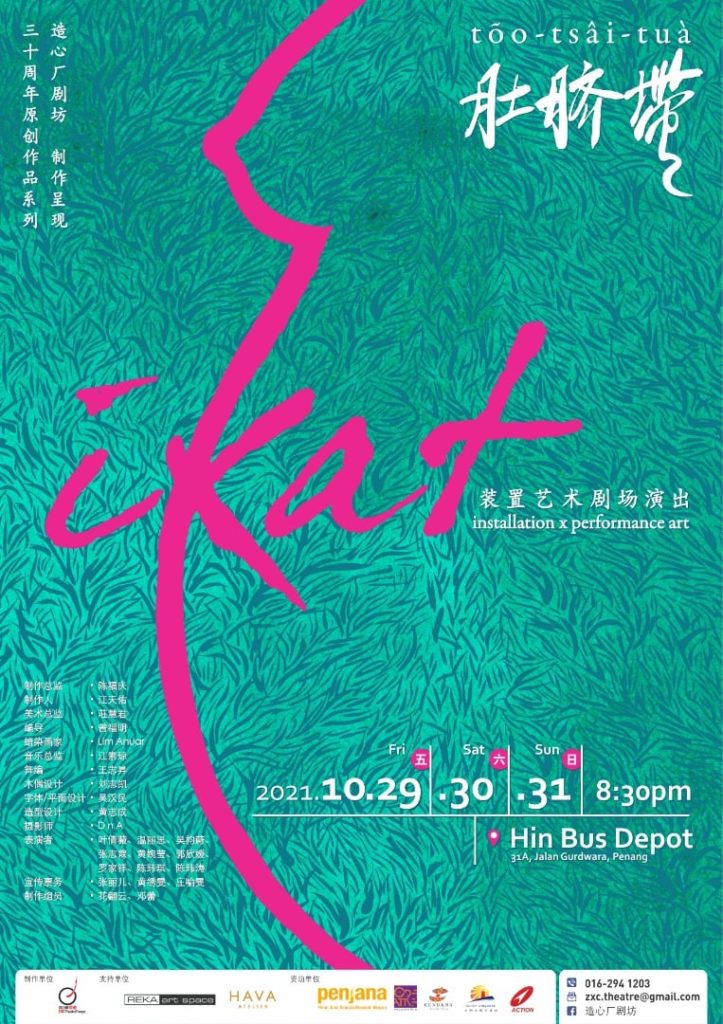 In conjunction with its 30th anniversary, ZXC Theatre Troupe will be releasing a new, original production,《IKAT肚脐带 tōo-tsâi-tuà》, with the theme "nature's mother", a show which combines installation art with performance art, both dynamic and static. ZXC together with a landscape artist and batik artist will present this production in Hin Bus Depot, Penang, from Oct 29-31 at 8.30pm. The show is organised & presented by ZXC Theatre Troupe, supported by Reka Art Space and Hava Atelier, sponsored by CENDANA, Shiny Universe Foundation and Action Foundation.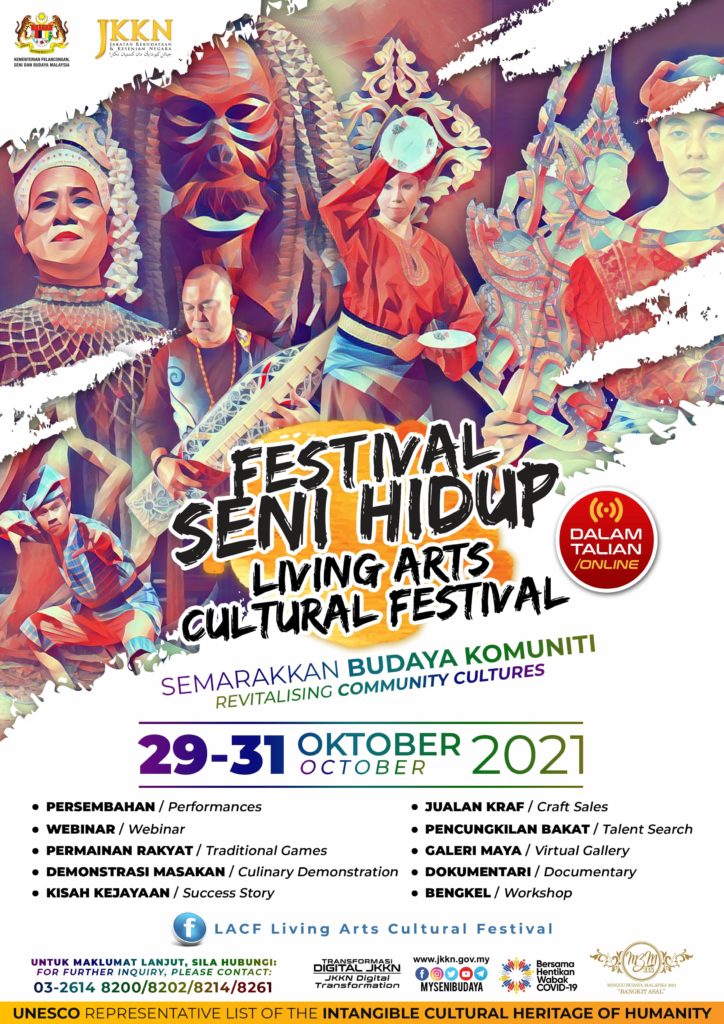 The Living Arts Cultural Festival (LACF) aims to highlight and elevate the uniqueness of world cultural heritage. It highlights almost extinct cultural arts and hopes to be a catalyst for conservation and preservation efforts. This festival brings together artforms practiced by communities from all over the world that have been recognised by the United Nations Educational, Scientific and Cultural Organization (UNESCO) and gazetted as a national heritage in 15 countries including Malaysia, Australia, Cambodia, China, Philippines, Canada, Indonesia, South Korea and Mexico among others. The LACF takes place over three days from Oct 29-31, with shows at 3pm and 8.30pm. Admission is free but you'll have to get your tickets at Cloud Theatre. For more information or to check out the various artforms that will be featured, visit the LACF page on FB.
If you'd like us to highlight any of your events, we're happy to share the word around. Send us an email to annmarie@cendana.com.my