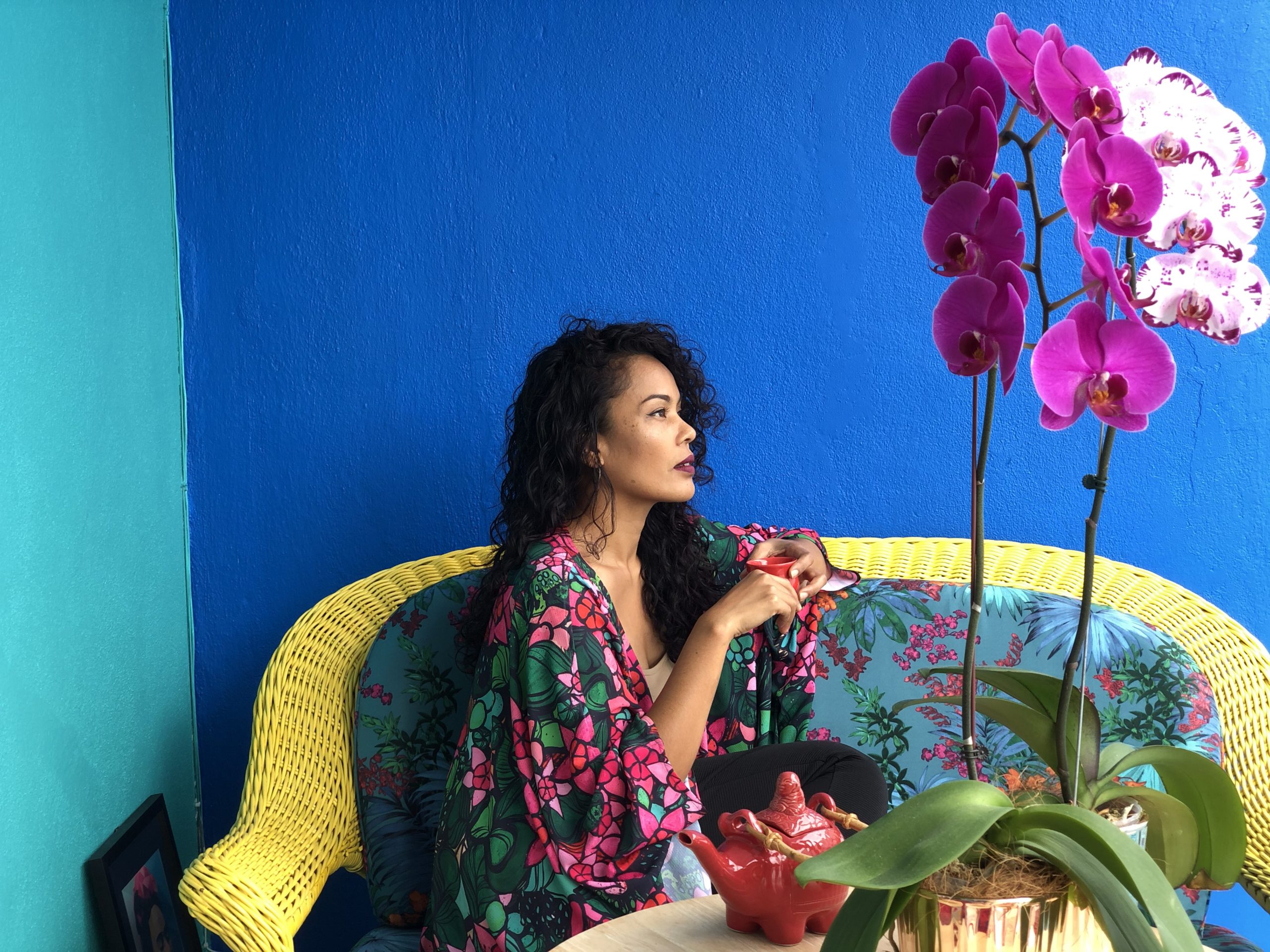 Nini Marini talks to BASKL about her multifaceted approach to making art and building a career.
By CHIN JIAN WEI
Nini Marini seems to defy easy categorisation. She is at once a painter, a textile artist, an educator, an entrepreneur, and various other labels that may spring to mind after witnessing her body of work. Perhaps the only common thread that links all her various types of art is that they all depict designs found in nature – the curling fronds of a leaf, the soft curves of a flower, the craggy face of a mountain.
"What inspires me is nature," Nini says. "I'm not so much concerned about trying to emulate what it does; what I want to do is give it life and animate it. I do that through my lines and colours. That moment, when you are walking in nature or interacting with it, that moment of perfection, peace, happiness, joy, whatever that you might find, that's what I want to bring to the surface. Oftentimes, a petal or a blade of grass doesn't get noticed, but I get inspired by the structure and that inspires me to do my art. I don't really like drawing figures and bodies and things like that, I like patterns – I see them in a lot of things."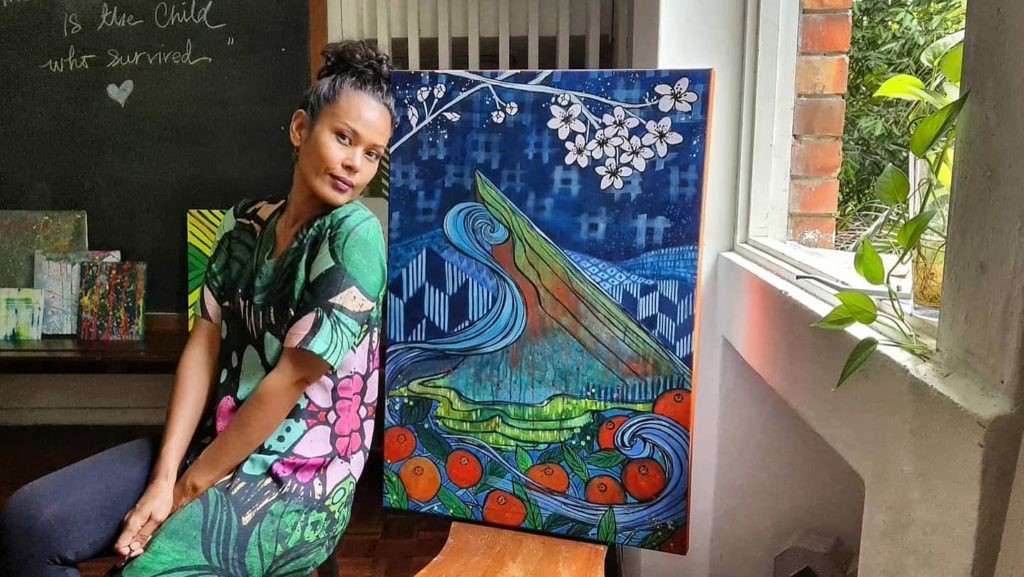 While nowadays Nini focuses more on visual art, she has also had a long and illustrious career in media and communications, landing her first job at TV3 in the year 2000, and eventually rising to become the head of content development, among other positions.
Throughout her career in media, Nini never really put down her practice of art. For example, she did horoscope illustrations, amongst many other commissions and side projects. "I did a lot of things on the side," she says. "Collaborations. Eventually, they led me to the point of breakthrough, which was creating stuff for Fendi." She went on to collaborate on campaigns with many other brands, such as Piaget, Nike, and the Royal Pahang Museum. "And I did all my collaborations for free; for me, it was about building a portfolio while maintaining a 9-to-5 job. Creative collaborations are great because you can do them short-term, and you have to deliver. It makes you finish your projects. Accountability, right?"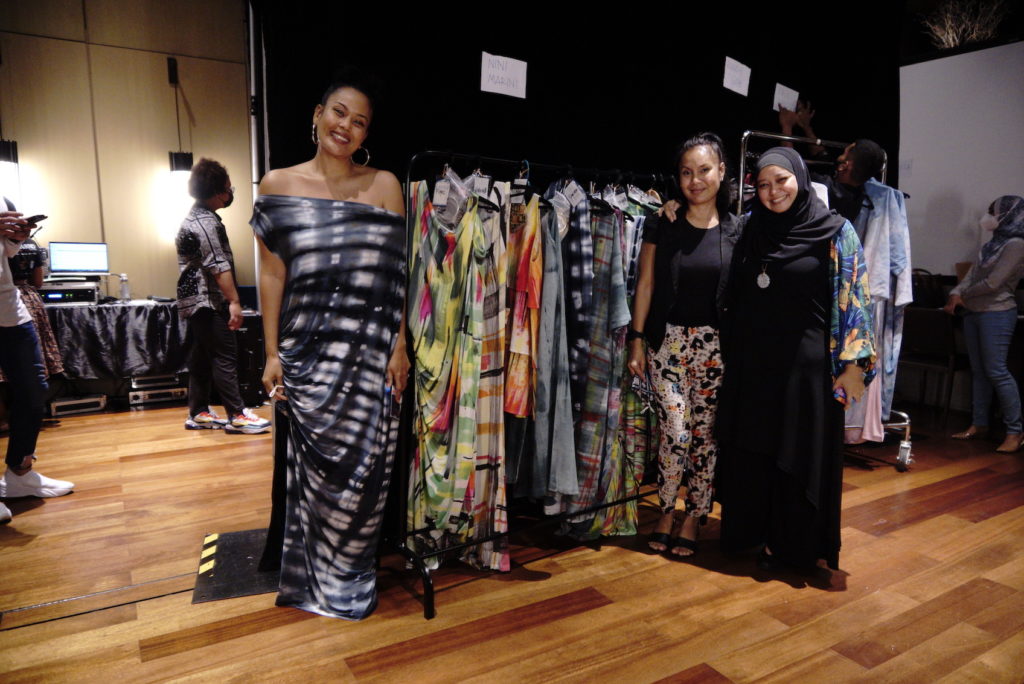 All this led to a point in 2012 when Nini managed to build her own personal collection. She says, "At a gallery on Tun H.S. Lee, I did my first solo exhibition. I had maybe 10 or so paintings plus illustrations, and that's when my media career and art merged." Throughout social media, people were realising that Nini Marini was an artist, and the successful sale of a few of her paintings gave her confidence in her capabilities. While she had wanted to leave media in 2009, it wasn't until around 2019 that she was confident she was ready. "I told the group managing director that I was making a lifestyle change. I've spent 70 per cent of my time in media, and 30 per cent of my time in art, I want to see what happens when I flip that.
"I realised something about myself very early on," Nini says. "I like to do multiple things. I require different kinds of stimulation for my art to happen. Painting and drawing bring me a lot of joy, so I didn't want that to be my 9-to-5. We were all affected by the pandemic, some people lost their job, maybe they had to pivot because it wasn't relevant anymore, what they were doing. I didn't want to put myself in that kind of position, if another pandemic were to happen." She used the time during the lockdowns to "decipher" herself and figure out her next steps. Nini's solution was to have a broad range of revenue streams, all derived from her artistic skills.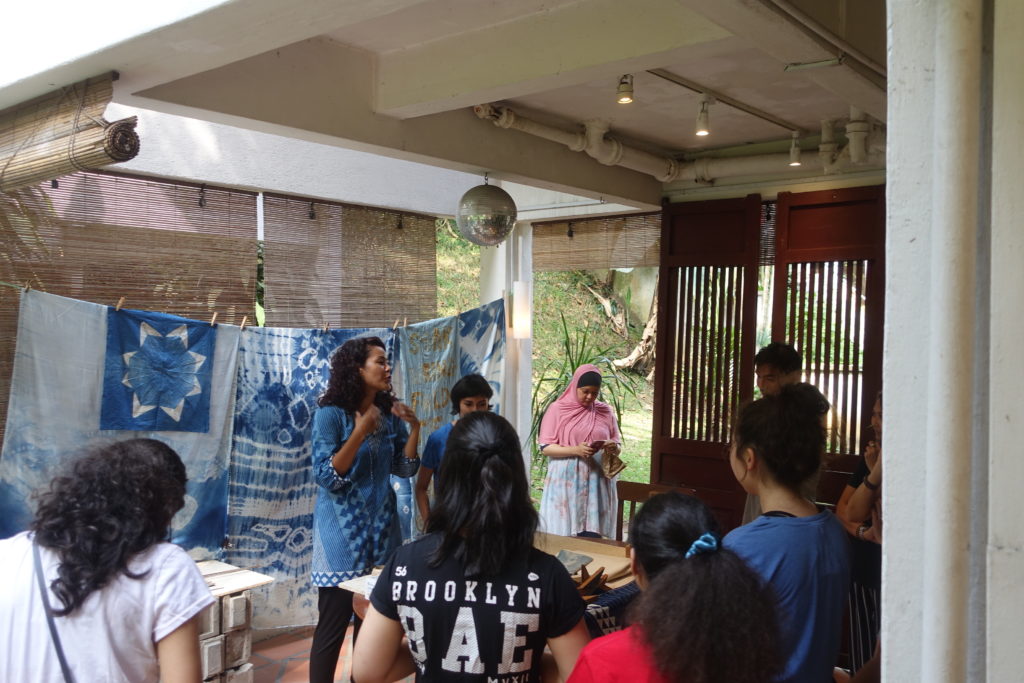 "I was workshopping what I wanted to call myself," Nini says. "I know they're just labels, but it was really important for me to understand what I am. I landed on multi-artist." This term encompasses all of Nini's skills and passions and is the best word to represent her multifaceted nature. "We've been programmed to think we can only do one thing, but we can do many things," she asserts, as we discussed the idea of artists in the renaissance who would be skilled in multiple fields.
Of course, it can be tough balancing all the different things going on in her life. "I do time-blocking," she says, speaking about her process for managing her time. "I feel like I'm a little more creative in the afternoon, so I think I'll get my administrative work done before that. In that afternoon block, it could be a varied amount of activities; it could be painting or taking a walk. There also needs to be time for yourself and relaxation. Time-blocking works because you kind of section off the day, which helps a creative person. Just make sure you keep within those blocks as much as you can. It's a habit, really."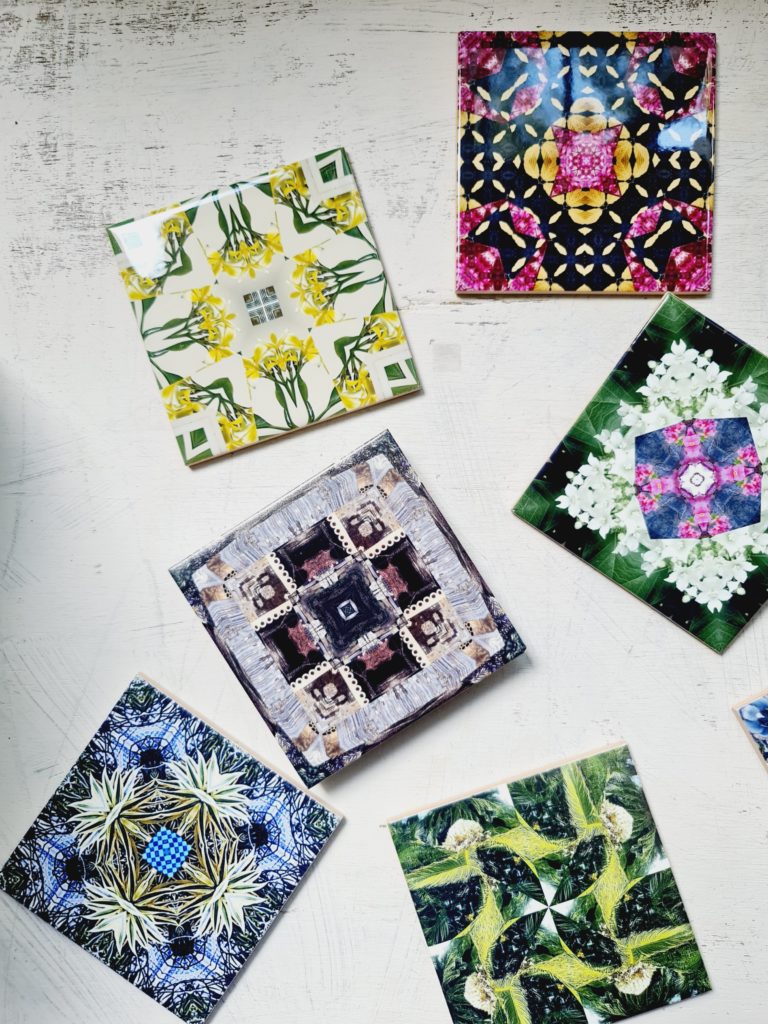 She had always been interested in creative education, so this was a good opportunity to try her hand at a new field. "For me, creative education is about teaching people what I know," Nini says. "How can I teach people how to think outside the box in a corporate environment, or how can I teach them to be more imaginative, or to make art more enjoyable. Art involves critical thinking. It isn't just drawing, you're problem-solving constantly." You can find some of the creative mentorship workshops and programmes on her website here.
While she has worked on textiles on prints, her true love seems to be painting. "Painting is my final destination which I will do 100 per cent when I'm much, much older, but while I still have the energy, I want to do all these other things." In terms of the creative process, different types of art feel different to Nini. Making illustrations on paper with ink feels easy, and provides a different sort of satisfaction compared to painting. "When I do my paintings, it's more of a meditative state and takes longer periods for me. I do layers and layers," she says. "It brings out a very expressive side of me. I feel like I'm dancing in front of the canvas sometimes.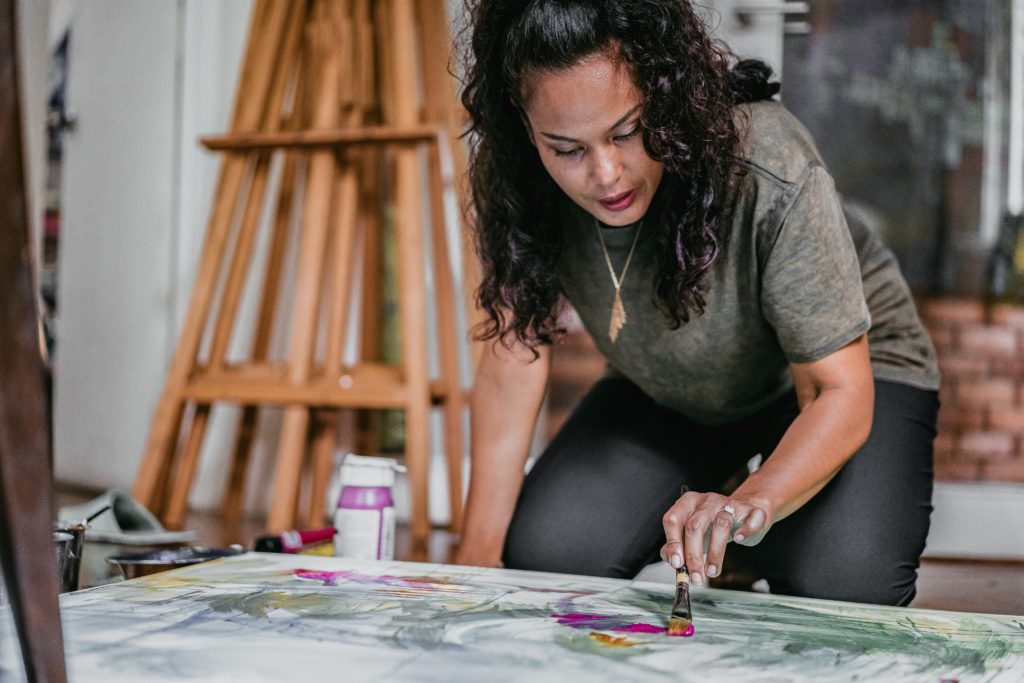 Nini has a few words of advice for aspiring artists. "I think they need to have skills in business, and they need to understand how to manage their time and career. If they're not doing it themselves, they need to know who to work with. There's nothing wrong about commercial art, nothing wrong about you selling art. If you're calling yourself a fine artist, you're still selling. You need to embrace it and manage it."
Check out Nini Marini's website and follow her on Instagram to keep up with her latest projects!
To read more BASKL articles, click on the links below!