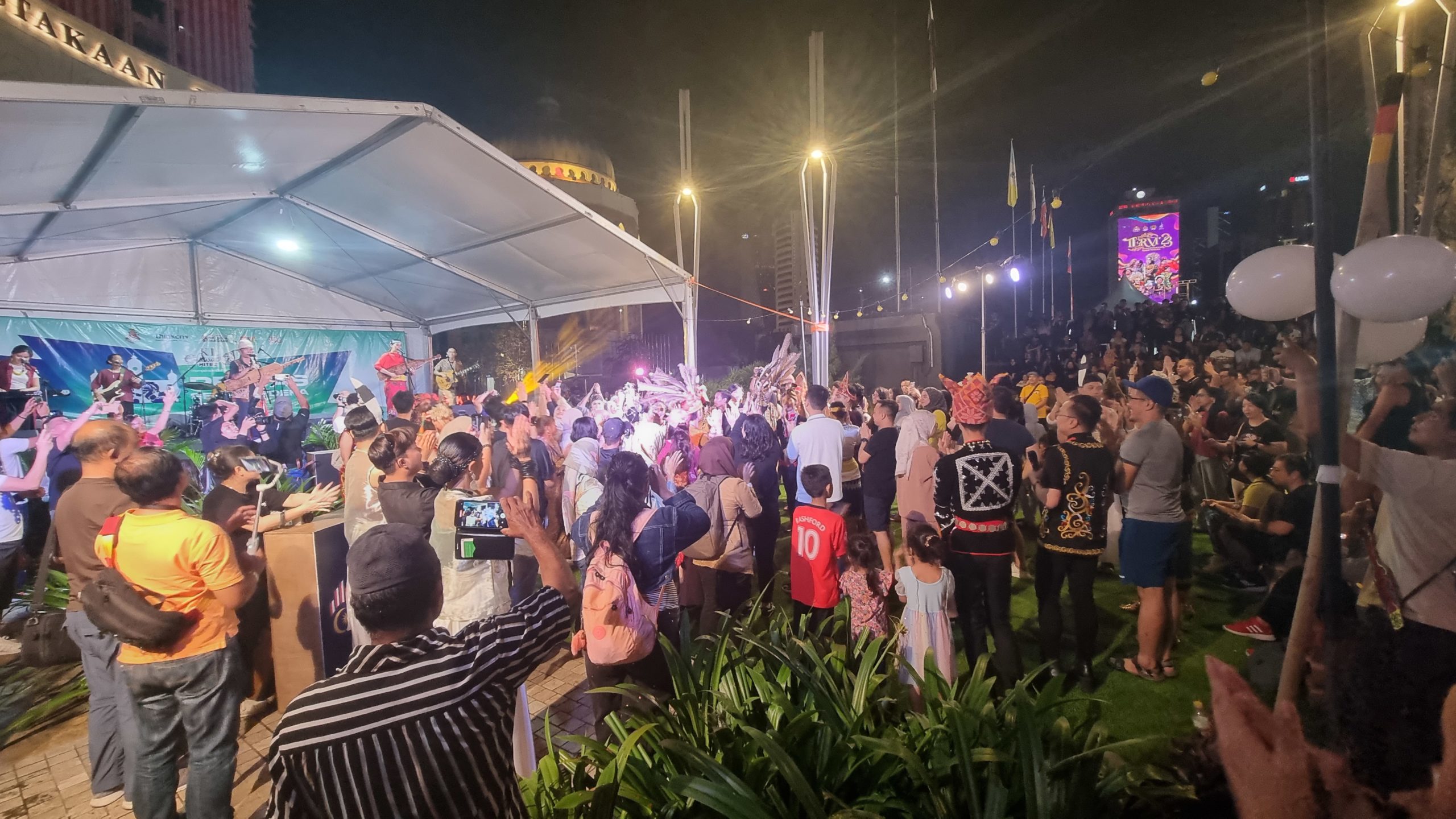 Pentas Seni Merdeka is a monthly event that happened at the second Saturday of each month until November 2023
By DANIAL FUAD
Pentas Seni Merdeka is a collaborative effort between Think City and Dewan Bandaraya Kuala Lumpur (DBKL). Their main goal is to reposition the Downtown Kuala Lumpur area as an iconic attraction with a focus on culture, arts, heritage, creativity, and innovation. Started off in August showcasing the Barongan Seni Reog, Pentas Seni Merdeka is a monthly event that happens on the second Saturday of each month until November.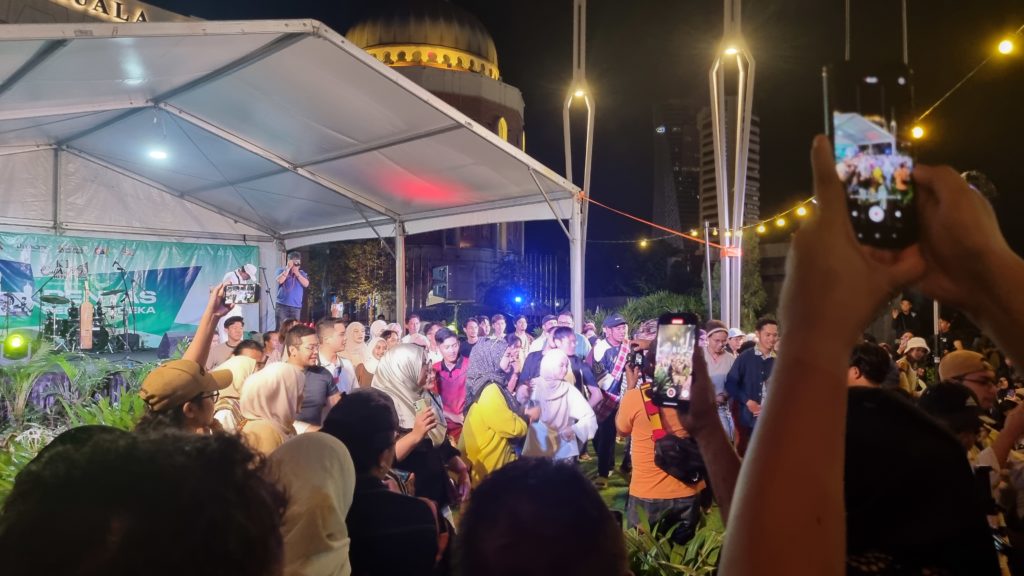 At the event, visitors get the chance to really delve into the Malaysian traditional arts. Not only are there performances from cultural performers; there are also various workshops sharing information about these traditions. If before this they were working with PUSAKA for the Barongan Seni Reog, this time Think City has partnered with Kanid Studio to present Irama Borneo Malaysia.
Most recently, the event took place at the Dataran Merdeka, at 6PM with various activities to be enjoyed. This time, as to promote the Bornean cultures and traditions, there is a Magunatip dance workshop which is one of the most popular traditional dances of Sabah that involves bamboo.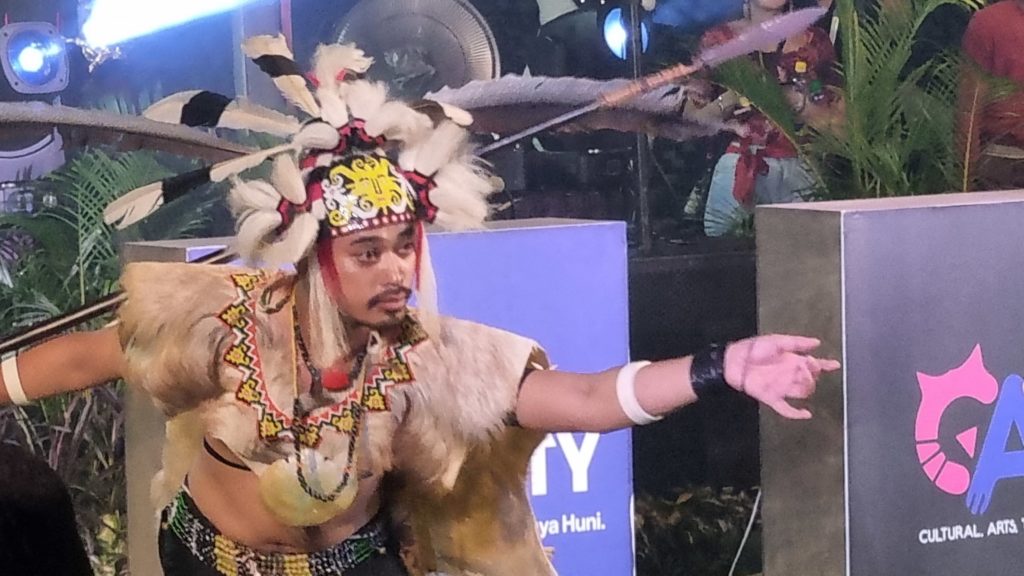 Aside from that in Feathers of Borneo; Rithaudin Abdul Kadir, Darling Marlena, Hannah & Elena Moujing, Fredolin Anson & Tagaps Dance Theatre prepared a creative ethnic performance workshop in collaboration with Sesi Tikar Mengkuang exploring background and techniques of Sabah Ethnic dances inspired by bird-like movements.
The most sought-after performance would happen at 9PM where the Mainstage Showcase began with the opening performance by DBKL Cultural Artistes & Cultural Combo. Surprising the crowd was also a sudden flash mob where sarong-clad 'visitors' danced to the tune of Jay Jay's 'Joget Angan Tak Sudah'. This happened to be the promotion for Keretapi Sarong, an event that promotes traditional clothing , organized by Locco on Malaysia Day since 2017.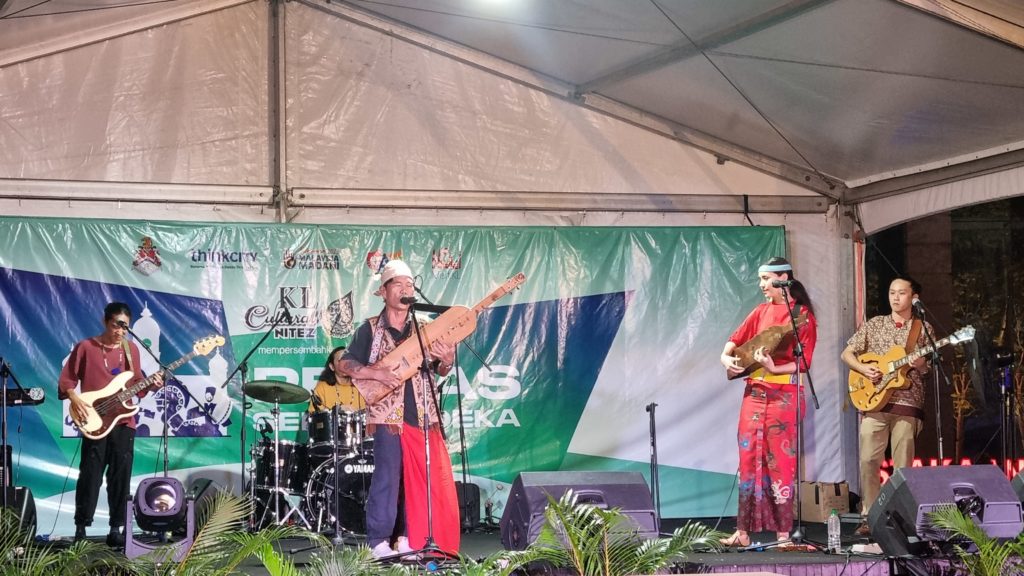 The highlight performance of the night began as DJ Sonic Hussein announced the presence of Matthew Ngau Jau and Alena Murang on stage. Also known as Uncle Matthew, he is considered by the Malaysian government as a national living heritage as well as the cultural guardian of the Kenyah. He has been performing his sape tunes all over the world in countries such as Paris, Italy, South Africa, Australia as well as the United States.
Joining him was Alena Murang. No stranger to the industry, Alena Murang, is a sape songstress that sings in the endangered Kenyah and Kelabit languages. Born to a Kelabit father and an English and Italian descent mother, Alena picked up the sape from as early as 10 years old with Uncle Matthew as her teacher. Traditionally reserved for male healers pre-1930s, Alena is one of the first women to play the sape where she has performed in various music festivals such as SXSW in United States, Colors of Ostrava in Czech Repblic, Rudolstadt-Festival in Germany as well as Paris Fashion Week in France.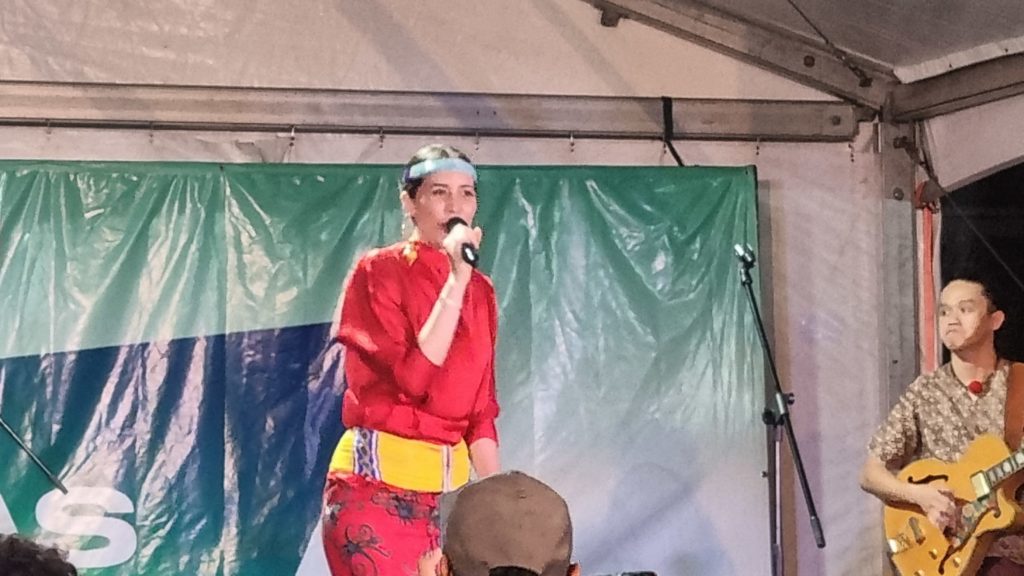 The duo combination of teacher and student plucking the sape and singing together alongside Alena's band really soothed the ears. Aside from enjoying the performances, Alena also took this chance to spread more info about the Borneo tradition. Some of the things she shared was the tradition of singing that would extend up to three to four days before it ends. Another interesting titbit that was shared, is that 80% of the languages in Malaysia are considered endangered.
The night ended with a bang where Alena performed a song that involved the audiences to join in the celebration. Audiences were asked to form a line where they would then dance following the person in front of them, 'conga line' style and people would jump in without hesitation. All in all, it was a great night of learning new traditions and the visitors' sportiveness really made the night much more enjoyable.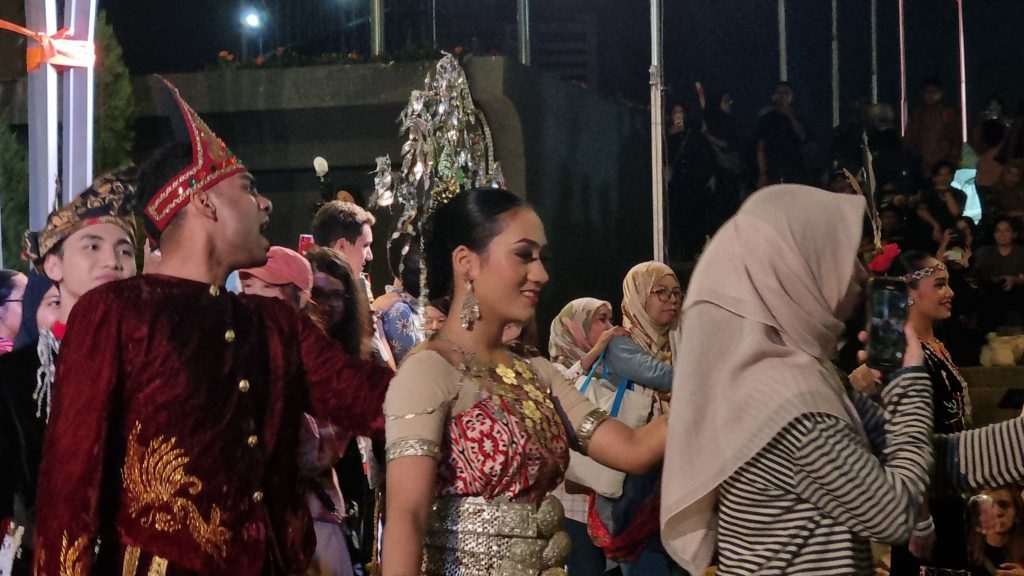 Pentas Seni Merdeka will be back again next month and the updates for the event can be found at Think City's Instagram page.
Follow other interesting articles from BASKL by clicking on the link below: