Compiled by CHIN JIAN WEI
As we move into the third week of March, there is no shortage of events, activities and exhibitions to occupy your time. Here are five of our favorite things happening next week!
Ernest Zacheric's Solo Exhibition: Everything Will Be Ok (March 5 – 22)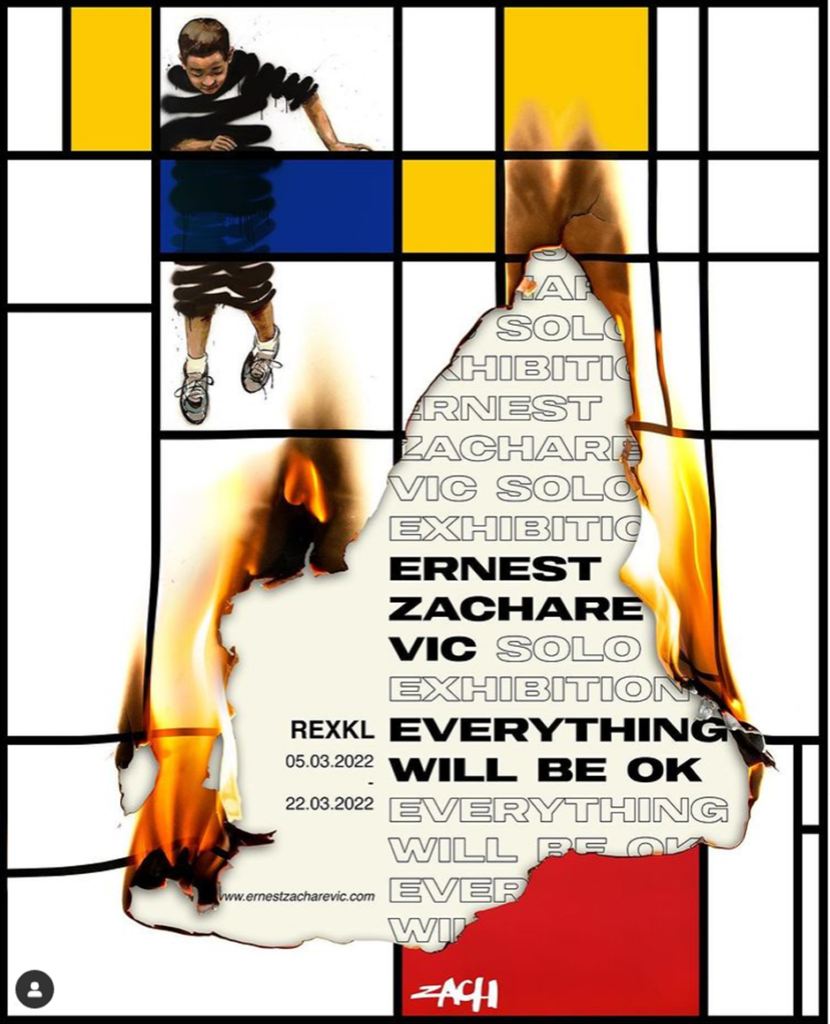 Lithuanian-born multidisciplinary artist Ernest Zacharevic's latest solo exhibition will be hosted at REXKL from March 5 to 22. Everything Will Be Ok is the product of the artist's hard work since 2015, and is more relevant than ever in these turbulent times as the world faces down crisis after crisis. Check out REXKL's Instagram page for more information.
La Voix Humaine (The Human Voice) (March 17, 19, 20)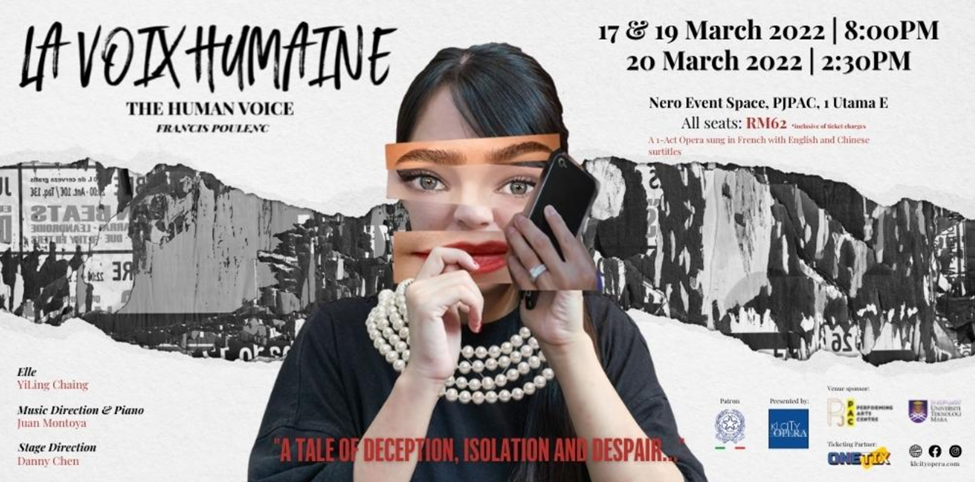 On March 17 and 19 at 8pm, and again on March 20 at 2.30pm, La Voix Humaine will be performed at PJPAC, 1 Utama. Originally by playwright Jean Cocteau and composer Francis Poulenc, this adaptation of the powerful monodrama opera explores themes of deception, isolation, depression, and suicide. Mezzo-soprano YiLing Chaing stars as Elle, a woman who has an emotional telephone conversation with her ex-lover. You can read more and buy the tickets here, starting from RM58.
A Streetcar Named Desire (March 19 – 27)
On the subject of adaptations of great plays, the famous A Streetcar Named Desire will be receiving a local adaptation directed by Joe Hasham and performed in Mandarin. Performances start this March 19 at KLPAC, 3pm on Sundays and 8pm on the other days. Originally produced in 1947 by Tennessee Williams, the story concerns Blanche Dubois, a Southern Belle who leaves her privileged background to move into a seedy apartment with her sister. Themes of loneliness, frustration and the desire for communication are featured. And for all our non-Mandarin speaking readers, worry not, there will also be English subtitles. You can find more information and buy tickets here at RM 80.
EVERYTHING HAS CHANGED. NOTHING HAS CHANGED. (March 5 – Apr 10)
At Temu House, you can feast your eyes on this group exhibition featuring 12 visual artists and their take on the changes and non-changes over the past 2 years. Due to the diversity of the artists, works in various mediums will be shown such as paintings, photography, video and sculptures. The exhibition is open from 10am to 5pm on Saturdays and Sundays, or by appointment only. You can message them on Instagram or Facebook to book your appointment.
Ivan Lam's Solo Exhibition: Catharsis (March 1 – Apr 16)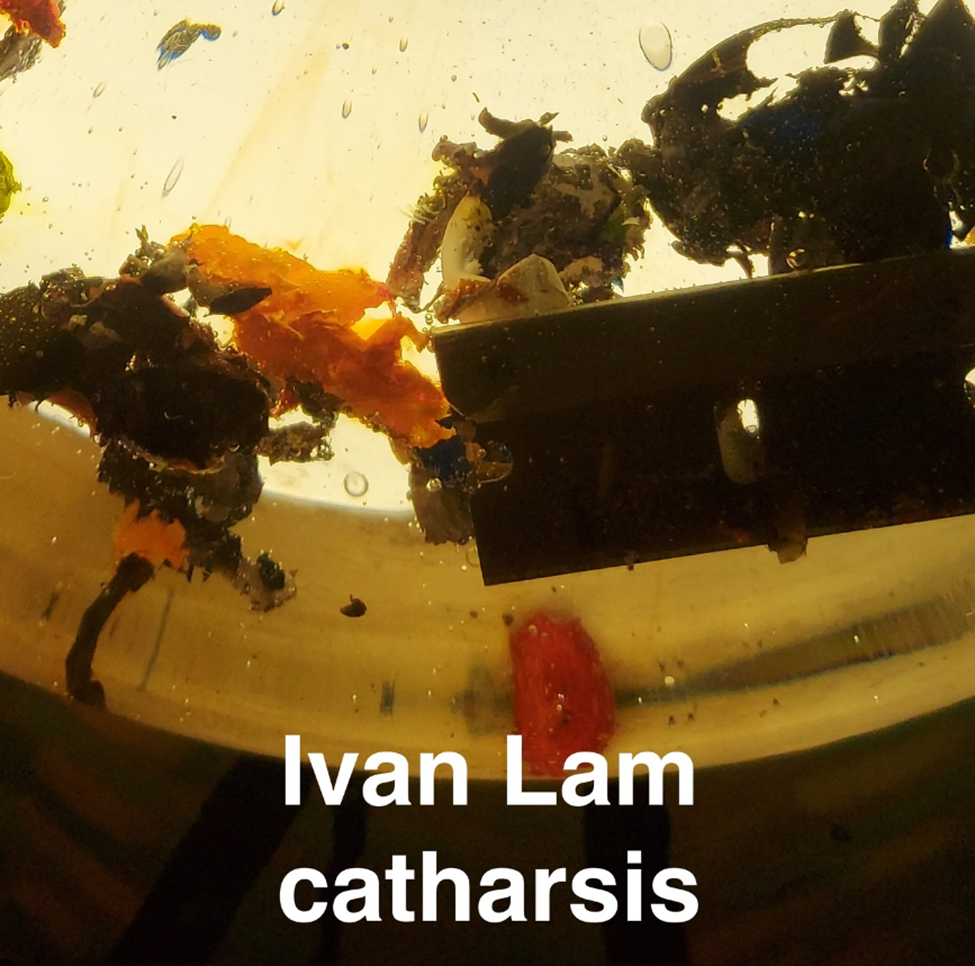 Now on display at Wei-Ling gallery at Brickfields, KL, this is Malaysian contemporary artist Ivan Lam's most personal series so far. Having struggled with health issues his whole life, this is Lam's way of ending his suffering by embracing it completely. Done in pastel crayons with Lam's signature resin coat, five large-paneled paintings each depict a body part that has caused him suffering in the past: the skull, the inner ear, the pelvis, the skin and the heart. You can visit from 10am to 6pm from Tuesdays to Fridays, and from 10am to 5pm on Saturdays, by appointment only. For more information, check out the website and Instagram page.
Featured image is of Ernest Zacheric's Solo Exhibition: Everything Will Be Ok, taken from Instagram @hellorexkl