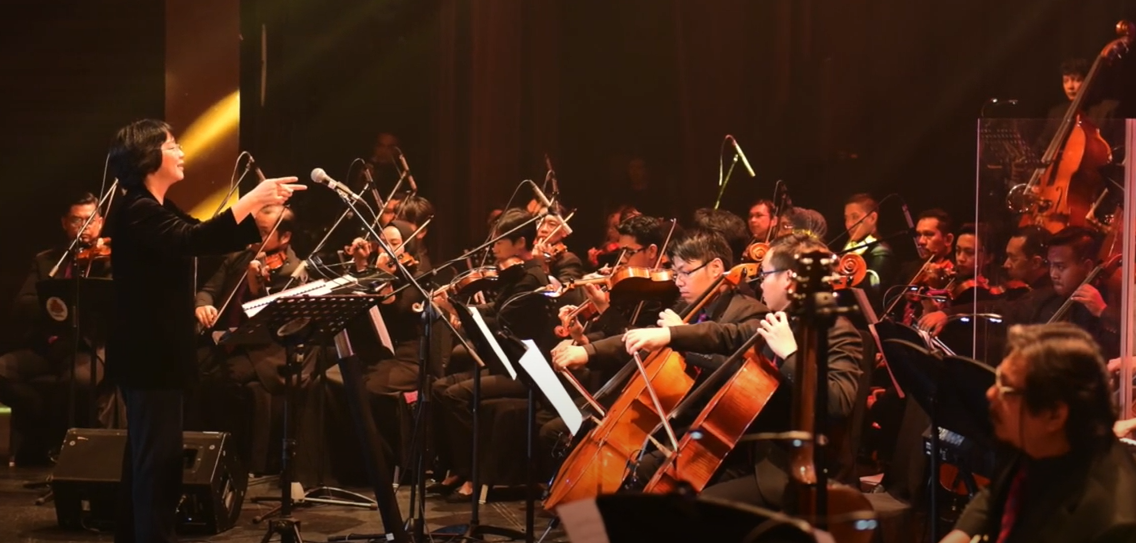 A local big band is putting together two online performances to boost the spirits of Malaysians. BASKL talks to music director Isabella Pek.
By AMIRUL ZAIN
There is a lot to be said about how the pandemic has affected artists and performers. By nature, most of them earn an income by freelancing – or in the "gig economy" as it is often called. With the lack of live events during the various lockdown and Movement Control Order brackets, artists all over the world lost their steady stream of income. The idea that live shows would return may have seemed far-fetched, or impossible, even. However, this is slowly changing.
Dewan Bandaraya Kuala Lumpur (DBKL) aims to kickstart the rejuvenation of the local arts scene with its KL Big Band.
Isabella Pek, music director of DBKL, has put together two recorded performances, Tribute to P. Ramlee and Tribute to The Beatles. Filmed via a multi-camera operation, both these performances will be made available via DBKL's Facebook page on Oct 9 and Oct 16 respectively.
A graduate from the Berklee College of Music, Boston, US, nearly 30 years ago, Pek is trained in Jazz big band. Upon her return to Malaysia, she began working with Orkestra RTM, the trailblazer for Malaysian jazz performances. She then went on to continue her career as a teacher, and her journey has led her to being a valued member of DBKL, carrying on her love for jazz bands until today.
"We are all full-time musicians employed by DBKL. Normally, before COVID-19, we would perform as a 60-piece orchestra. But due to the lockdown and SOPs, now we can no longer perform as a full orchestra, as we can't all sit on the same stage anymore, because of social distancing!" Pek shared.
Pek and her team decided that the best way to handle these restrictions would be by breaking up the orchestra into smaller groups. "KL Big Band is one out of many extensions of the orchestra. We have the strings ensemble, as well as many other smaller groups such as the wind quintet and string quartet".
KL Big Band is sizeable, comprising four trumpets, three trombones, five saxophones, a four-piece rhythm section, as well as a couple of singers. Some of the musicians here are even interns!
These days during rehearsals, a sheet of plexiglass separates each musician from the next, to help reduce the risk of infection.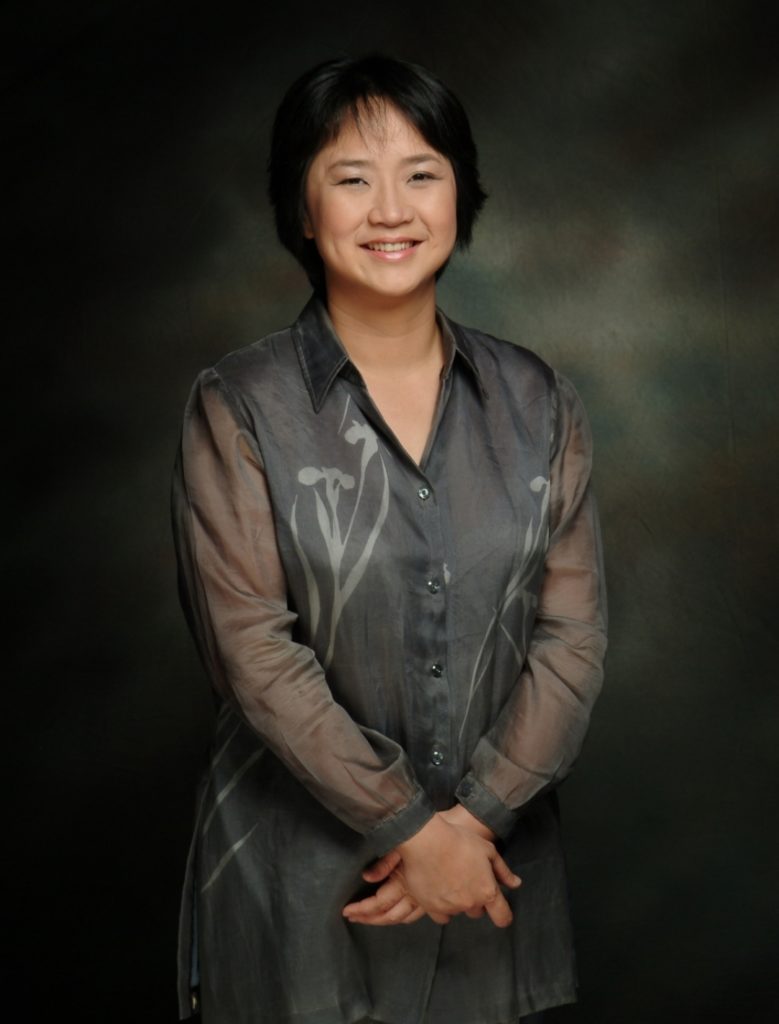 "All our musicians have been fully vaccinated since May," Pek said. "At that point, our musicians were working at the PPV (Pusat Pemberian Vaksin) as part of the MyVac team."
Proud of her team's efforts, Pek empowers her musicians to not only be among the first in line to receive the vaccination, but to also contribute to the fight against the virus. In addition, KL Big Band only accepts fully vaccinated musicians to be part of its roster.
When asked why KL Big Band decided upon the music of P. Ramlee and The Beatles as its repertoire, Pek explained how both musical legends are evergreen.
"Over the years, many artists have created music that has been attuned to the style of P. Ramlee. One such example is Fairuz Misran and Baby Shima's Ikatan Asmara, a P. Ramlee-esque love song that became a top hit at the 2020 Anugerah Juara Lagu".
With regards to The Beatles, Pek mentions how the 1960s English rock band was a global phenomenon. It can be argued that compared with P. Ramlee, The Beatles are a "foreign culture". However, Pek points out that the music of The Beatles is enjoyed by people of all ages today. "Their music was so infectious. Nothing can go wrong by playing their music".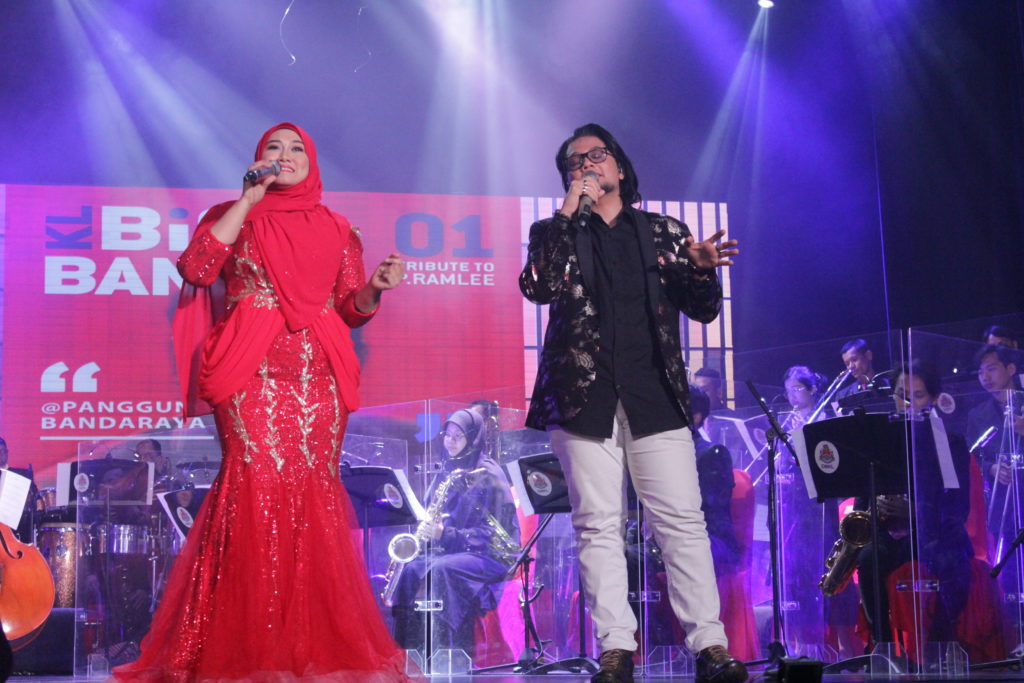 All the musical arrangements are done by Pek and her team of in-house musical arrangers.
Both tribute performances feature a cast of singers who are members of DBKL's roster of performers. Among them are Greg William, Amelia, Farhana and Oyent Hazryl, a singer-songwriter recording artist, who will be performing for both shows. Oyent recently worked with DBKL to produce a music video titled KL CEGAH, a celebration of the nation's frontliners.
"People need entertainment, and music is usually best enjoyed live. We decided to do this pre-recorded show, however, to share the uniqueness of big band music," said Oyent. Along with Pek, Oyent shares the same sentiment that people are aching for entertainment and escape in the midst of lockdown.
KL Big Band's upcoming pre-recorded show aims to remind people that live performances are integral to society. Culture and entertainment play a massive role in the economic development of a nation. KL Big Band is also slated to perform at the four-day KLWKND Festival, which is part of CENDANA's Art In The City programme.
"Come November, when the festival can take place, we hope to be playing live. When that happens, food trucks and vendors will get to conduct business, people will get out of their homes and the whole economy system will get moving. That is what live music does".