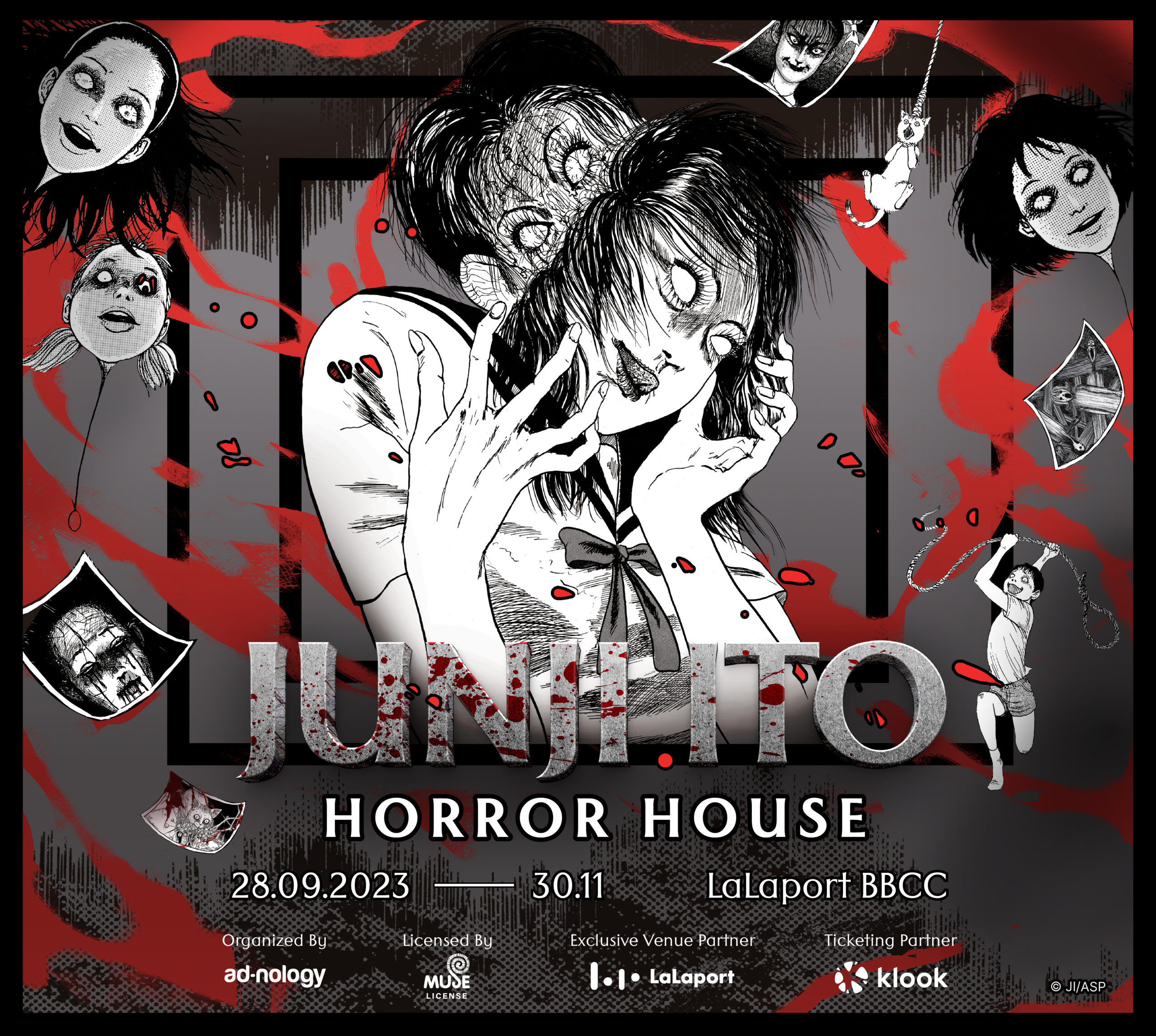 From the eerie doppelgängers of Hanging Balloon to the cursed lens of Tomie, – the iconic personas you've witnessed on Netflix are about to step into your reality as Mr. Junji Ito, the world-famous Japanese Horror Manga Artist, is all set to send chills down your spine as the Junji Ito Horror House exhibition arrives at LaLaport BBCC from September 28 to November 30, 2023.
Junji Ito's influence in the horror genre transcends geographical boundaries, leaving an indelible mark across Asia and beyond. With an extensive portfolio of over 100 horror stories, including renowned titles like Tomie and Uzumaki, Ito has established himself as a master of seamlessly blending the everyday with the uncanny. His remarkable ability to transform ordinary scenarios into unsettling and eerie landscapes, where the enigmatic and the horrifying converge, sets him apart. This impact is further underscored by his multiple Eisner Awards, earned for his adaptations of classics like Frankenstein and Venus in the Blind Spot, solidifying his position as a luminary in the genre.
The Junji Ito Horror House experience unfolds in three distinct sections: Hall A, Hall B, and Hall C, housing a total of 13 uniquely curated rooms to explore. As you journey through, iconic anime scenes come to life through a creative fusion of artwork, live actors, and special effects.
Visitors will commence their immersive journey in a group of 8 participants, ensuring an experience that goes beyond just observation but being a part of the horror narrative throughout the horror house. As they make their way through Hall A and Hall B together, it's not just a simple walk – it's a deep dive into the world of the master of horror.
While taking pictures in Hall A and Hall B is prohibited, Hall C emerges as a focal point, where the mastery of Mr. Junji Ito takes center stage, including an exclusive exhibit dedicated to Uzumaki. Malaysians can also anticipate exclusive Malaysia Merchandise and F&B during the campaign period.
Chai Wei Ken, Chief Executive Officer of Adnology Labs Sdn Bhd, the dynamic experiential and events marketing agency representing Junji Ito Horror House, highlighted the global impact of Ito's art. "From popular shows to streetwear and even tattoo art, Junji Ito's cultural influence can be seen across the globe, a testament to the far-reaching reach of his incredible work.
"Stepping into the immersive Horror House inspired by his manga, we are excited to give Malaysian fans the unique opportunity to witness his legacy as they confront the very essence of fear and creativity that define his work," stated Chai Wei Ken.
Ready to confront your darkest fears? Prepare to be immersed in the haunting worlds of Junji Ito. For more information about the Junji Ito Horror House exhibition, please visit (Junjiitohorrorhouse.my) or via Instagram at junjiitohorrorhouse.my and Facebook (Junji Ito Horror House).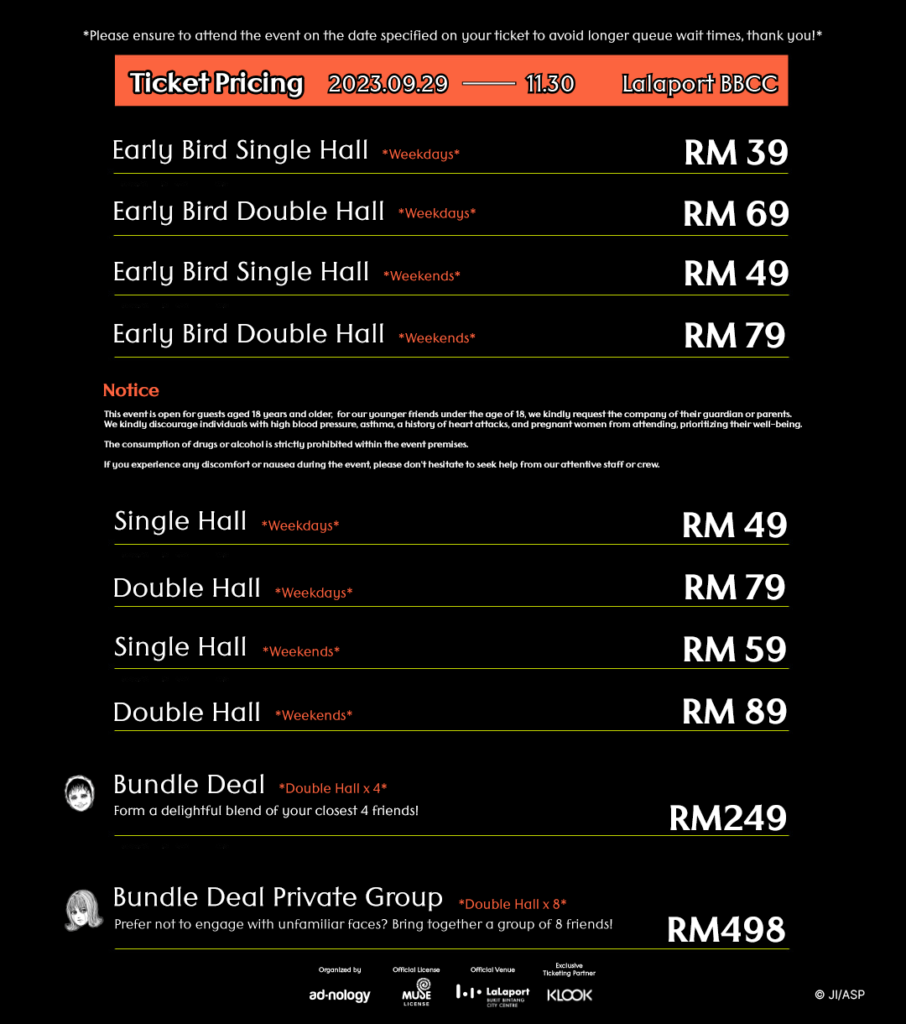 Read more stories like this on BASKL via the links below: