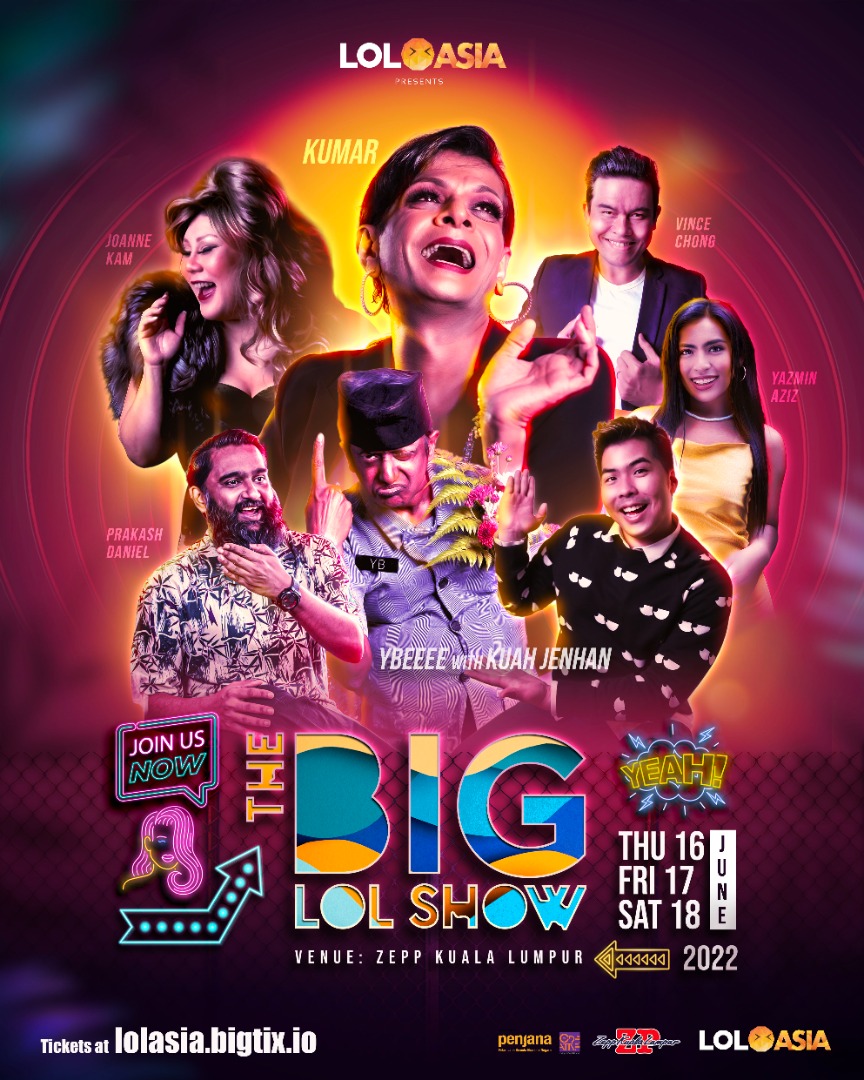 After a long drought of stage performances, the Big LOL show makes a much anticipated comeback and is set on tickling our hearts and soul with a star-studded line up.
By SHAFIQUE DANIAL JOHARI
After a successful show back in 2019, The Big LOL Show is back again to spice things up here at the newly opened Zepp Kuala Lumpur (Zepp KL). Zepp is a world class concert hall brand from Japan that has just reached our shores, and is located at the Bukit Bintang City Centre. The comedy packed performance will showcase some the best and most hilarious actors and actresses in the region.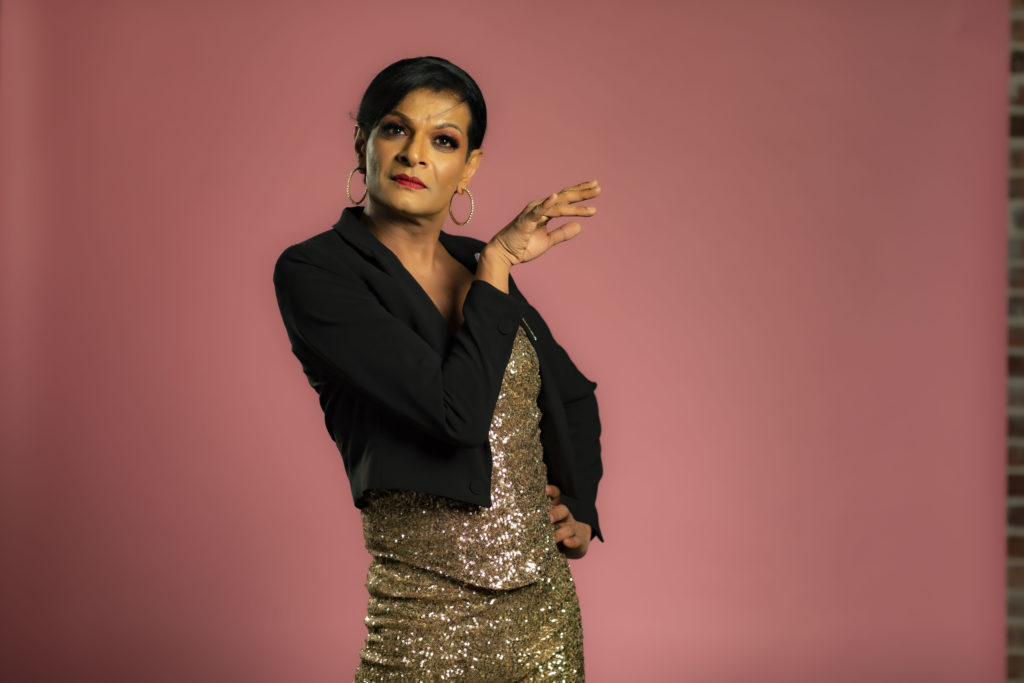 Amongst them are Singaporean comedian Kumar, our local comedians Jo Kukathas, Prakash Daniel, Kuah Jenhan, Vince Chong, Yazmin Aziz and comedy superstar Joanne Kam.
Here's a little insight on what people can expect from this year's The Big LOL Show, Jo Kukathas will be pairing up with Kuah Jenhan to bring back her famous YBeee live on stage. Kuala Lumpur-born Vince Chong will be presenting a comedy musical number together with Big Stage 2022 finalist Yazmin Aziz who is of mixed Malaysian and Filipino parentage. 
Akademi Fantasi Season 1 winner Chong tells BASKL that this would definitely be the biggest show for him in the last two years. "What makes it all the more special is getting to perform together with Yazmin who has been a vocal student of mine since she was 14! She's become an amazing star now," shared the proud music teacher about his successful "padawan". Chong also notes that the chance to share the stage with such illustrious comedians is a blessing and bonus.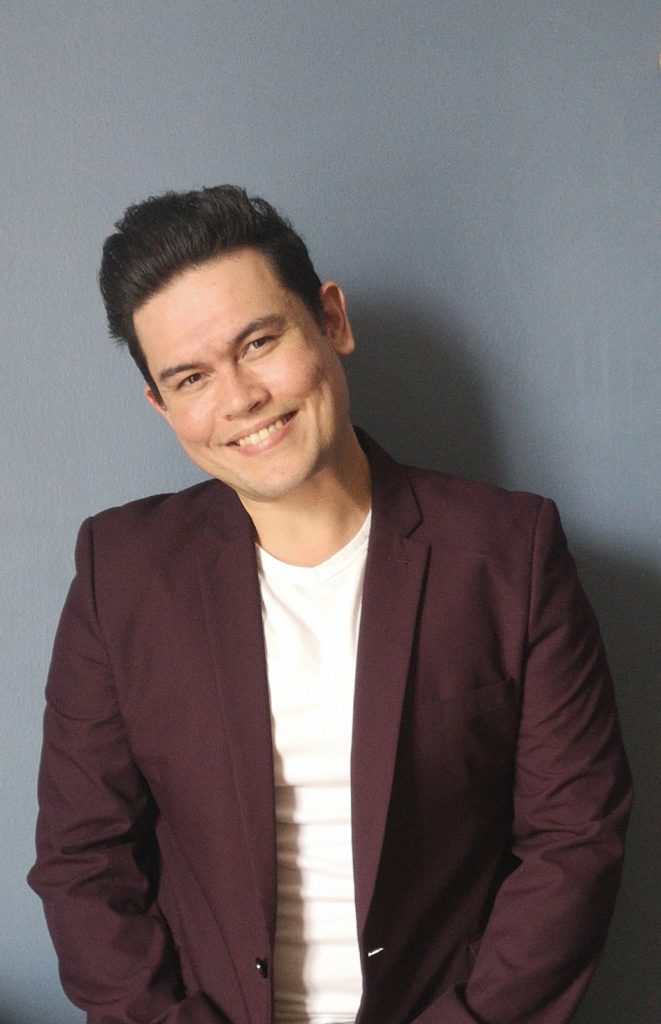 This time around, The Big LOL Show is being labelled "The Comeback". Chief Executive Oficer of LOL Asia Rizal Kamal says that it is "The Comeback" mainly because this will be the biggest performance that these acts would have together as Malaysia enters the endemic phase of Covid-1. "At LOL Asia, we are very proud to have all of them to entertain the Malaysian audience who have been deprived of a big scale comedy show for such a long while," adds Rizal. 
Thankfully, now that the international borders are open we can finally have international performers as well. This has made it possible for Kumar to come over for this auspicious comeback.
"I must thank LOL Asia for inviting me again and it's going to be a kick-ass show," says Kumar. 
Malaysians from all walks of life do love comedy and that is surely a fact that we just cannot deny. What's life without jokes and comedy that will tickle our hearts. Rizal adds: "It is our hope at LOL Asia that comedy fans in Malaysia will support this show as it is truly a love letter to everyone".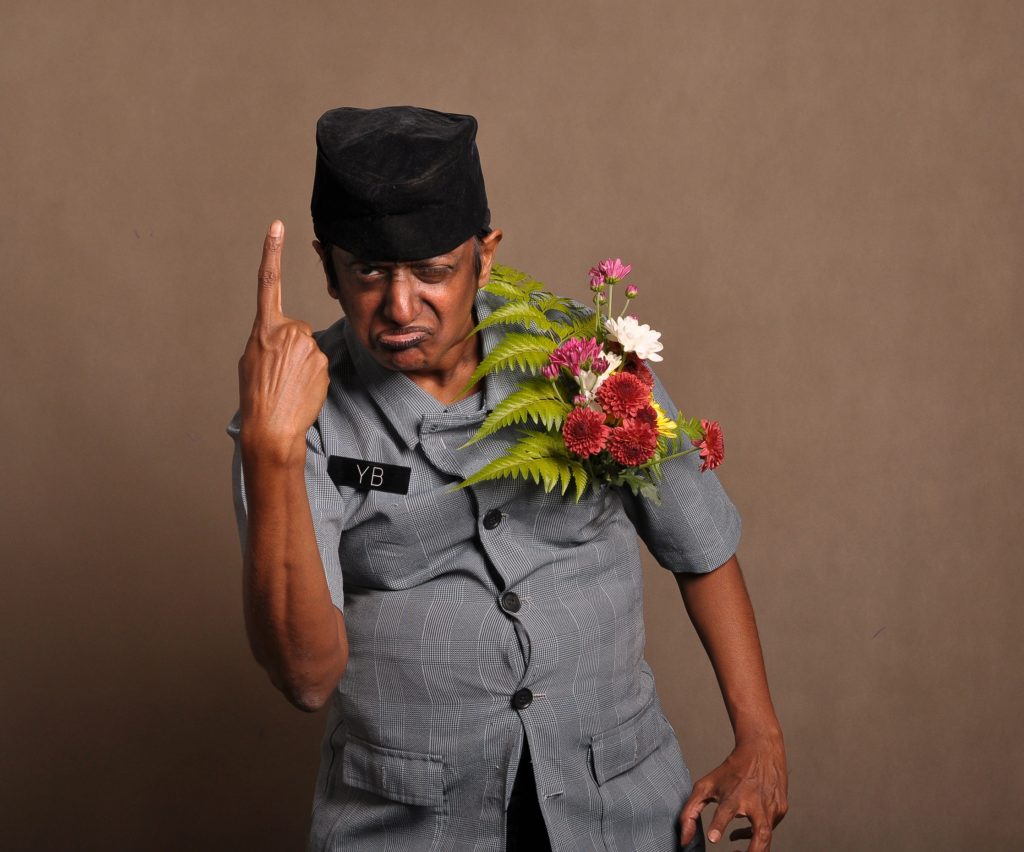 Back in 2019, tickets were sold out so you'd better get your tickets as soon as the ticketing counters open on June 13. The Big LOL Show will take place for three days from June 16-18 live at Zepp KL. For more ticketing details, you can go to lolasia.bigtix.io.
---
Think you might have a shot at being a comedian? Want some advice? Check out the article on CENDANA's ACE Hab, where Joanne Kam tells her side of the story.