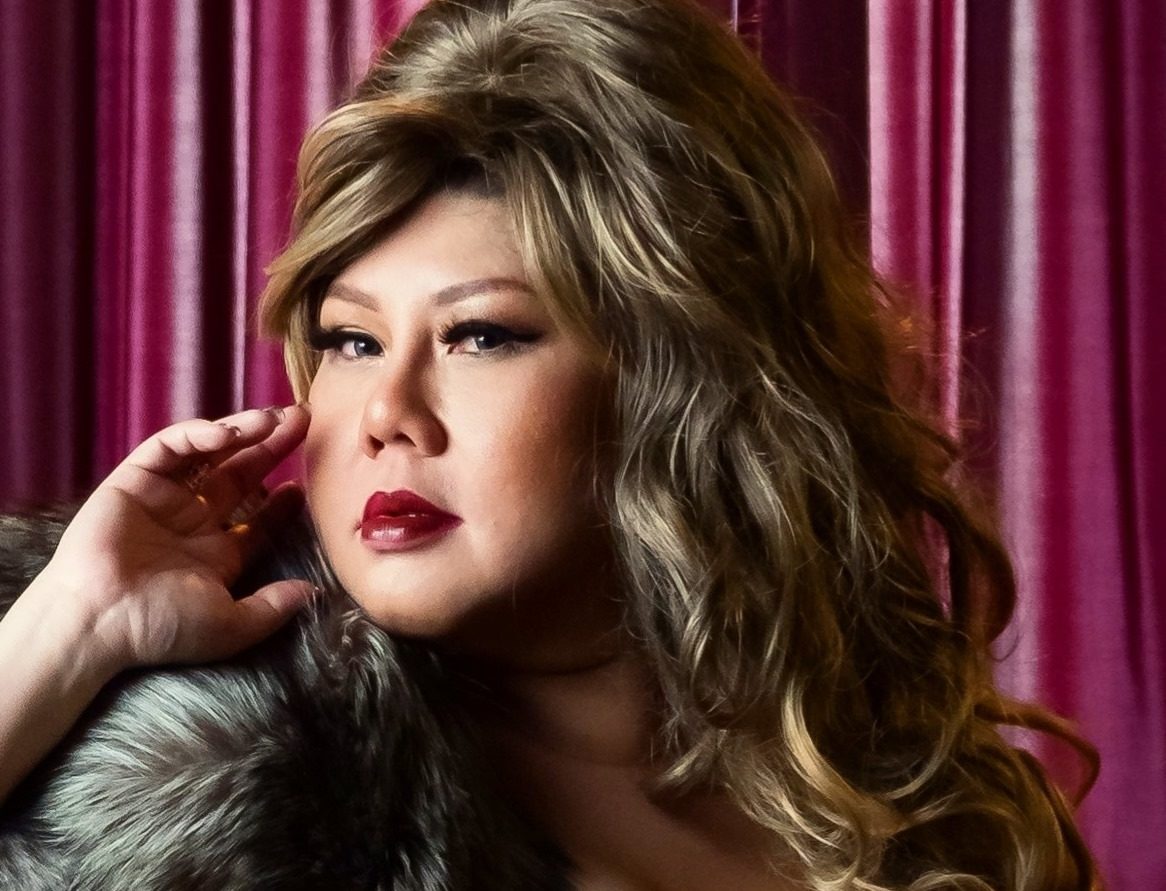 By LENNARD GUI
Making people laugh is hard work. Just ask any actor who has done a comedy show.
Despite this, comedienne Joanne Kam Poh Poh has made laughter her life's work. Her skill is a combination of wit, bawdiness and an ability to interact with any type of audience across Malaysia, Singapore and even Australia. 
Her career stretches back from the early 1990s when she pioneered the art of doing stand-up comedy in rowdy dance clubs to the 2000s when she wrote a monthly column for men's magazine Esquire Malaysia. In recent years, she's expanded her craft to radio show hosting, theatrical acting. These days she even makes a living in the home-cooked food business as the proprietor of Poh Poh's Crack.
We caught up with Kam to talk about her latest performance in Zoom Zoom Room, an online stand-up comedy show for Father's Day (June 20). The show is hosted by Singaporean comic Sharul Channa and also stars Malaysian female impersonator Bibi K Poh (Kam's real life cousin) as well as Singaporean drag diva Kumar. The title is a cheeky nod to the Boom Boom Room of KL and Singapore where Kam and Kumar cut their teeth prior to the emergence of comedy houses.
Doing an event for Father's Day wasn't just a job for these comedians. For 48-year-old Kam, it's also a tribute to her dad who died when she was only 16.
"I would have loved for him to see how I've grown as a woman and entertainer," she said. "I think he would have been very proud. In terms of socialising, perhaps that's where we're similar. He was a people person. He could walk into any bar and leave with friends by closing time. I've also inherited his love for food, obviously. And in terms of how his memories have inspired me, I don't think those feelings shaped me. It was more his connection to the people he surrounded himself with, which is how I connect with my friends and audiences too".
Indeed, anyone who has seen Kam perform knows one of her greatest and funniest strengths is her ability to interact with her fans. And so, shifting to a digital platform has raised a new challenge for her. "This isn't the first time we're doing an online comedy show," said Kam. "What we know works with a live audience can also happen with an online audience. We can still interact with an online audience if we can get them to participate by answering questions. For example, I can ask them about their favourite ice cream flavours and have them guess what we, the comics, would taste like. You'd be surprised how even a simple question can elicit hilarious answers, comedy and laughter."
Speaking about the differences or similarities between Malaysian and Singaporean comedians, she said, "Basically I think we have very similar styles. We follow the American sense of humour, but I do think Malaysian audiences are more open and it's easier to make them laugh. Singaporeans are a bit more shy, so it takes a longer time for them to warm up and laugh out loud.
"Also, I think it depends from whom the jokes are coming. If it's mine, I think a lot of people can accept it because it's my thing. Definitely Malaysia and Singapore have their own issues, but we're all brothers and sisters, and as long as the comedy is relatable, anyone can get it. In Singapore though, you can't say a lot of things, so you have to be careful. But in Malaysia the audiences are always ready to have a good time."
Meanwhile, Kam has also been presenting a weekly online chat show during the pandemic. Since its premiere in April 2021, the Saturday night Chap Fan Show has been a hit with audiences under lockdown especially because of the topics and subjects Kam and her co-hosts, Bibi K Poh and Papi Zak, choose to talk about. (You can check out Joanne's FB page for details.) "We will pick a story that's trending or has gone viral, and talk about it. The goal is to make our guests and audience have fun and just laugh along with us."
Tickets for the Zoom Zoom Room online stand-up comedy show for Father's Day (June 20) are priced at SGD$30 and available at peatix.