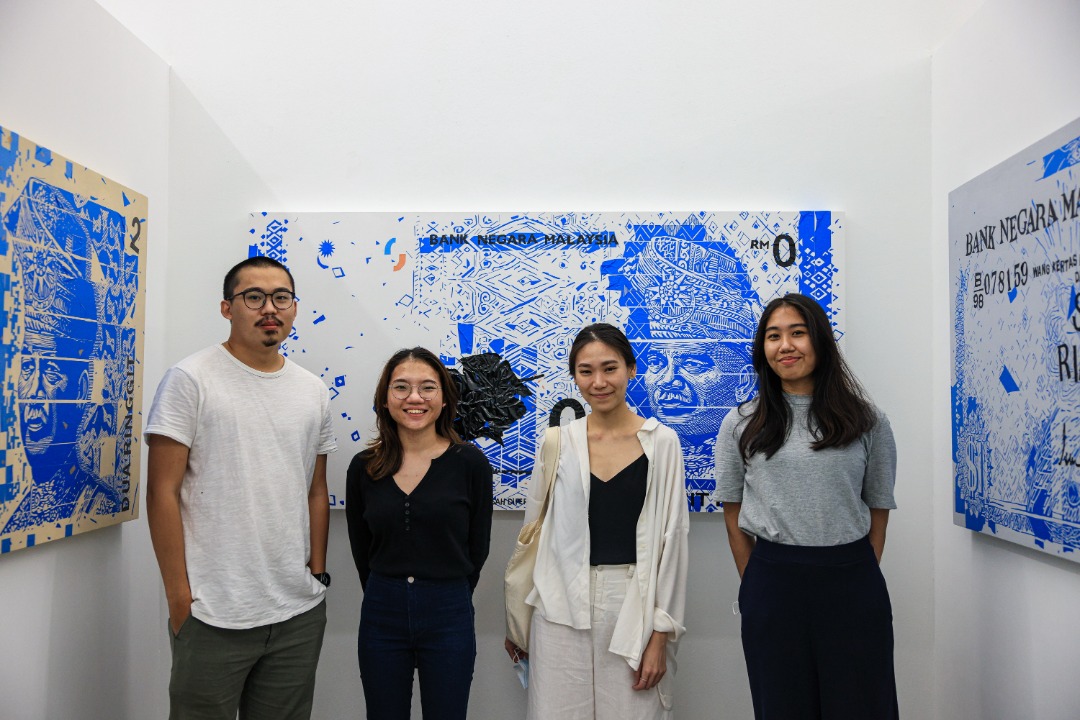 Four young graduates made lasting memories and picked up important skills with Studio Red Hong Yi during the inaugural CENDANA Apprenticeship Programme last year.
By DANIAL BIN FUAD
Red Hong Yi made waves last year when she assembled 50,000 green-tipped matchsticks and set them on fire to create the cover for TIME magazine's April 2021 issue. Soon after, the Cultural Economy Development Agency (CENDANA) reached out to the talented artist to be part of the newly created Apprenticeship Programme which was launched last May. The six-month programme was created so that creative graduates, emerging artists and cultural workers would be able to glean new potential and opportunities through networking.
An open call was made and out of the various applications throughout the nation, four young graduates – Sun Shir Yee, Chan Hui Qi, Kashinie Subramaniam and Lim Shen Phang – were selected to join Studio Hong Yi. All four of them have a background in architecture and this is no surprise as Red herself is an architectural designer.
To mark their time together and all they learnt along the way, the team has created a short video documenting what they did during the programme, which came to an end on Dec 31, 2021.
Red involved herself in various activities and she mentions that at the start of the programme, they would be working on eight different projects. For the apprentices, it was a great time of gaining experience and knowledge from the popular visual artist who has worldwide acclaim. The first project that the apprentices were involved with was creating a series of works as a tribute to Malaysian war veterans for the Astro documentary Tanah Tumpah Darah Kita, in conjunction with Malaysia Day 2021.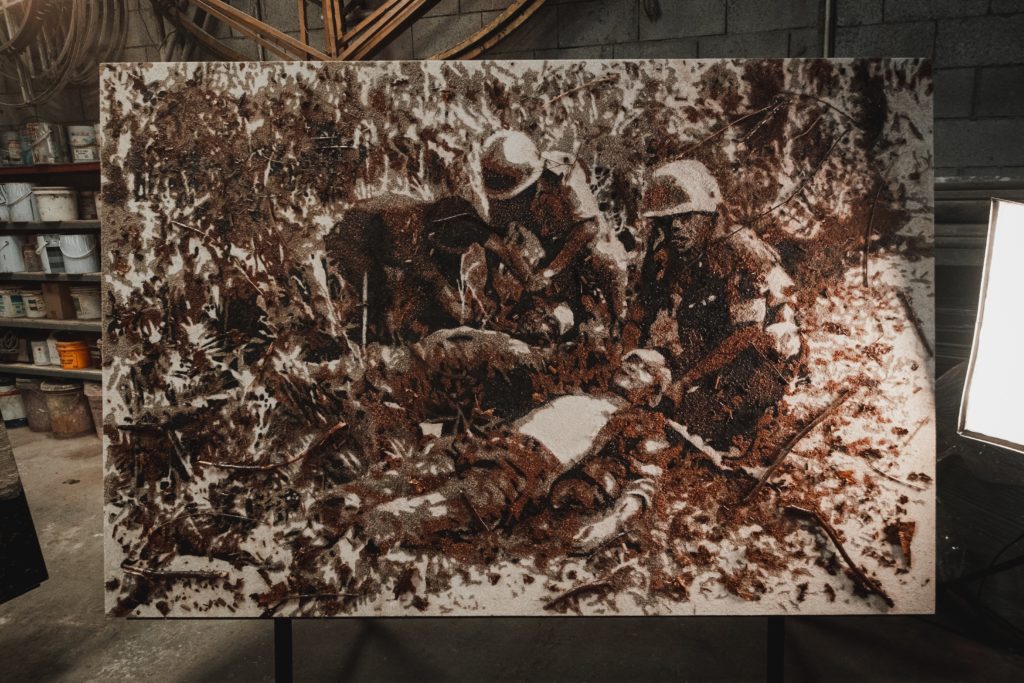 In June, Red released her first NFT called Doge to the Moon, the precursor to her Memebank series, which the apprentices also got to be very hands on. Aside from that, the apprentices also got to assist on another project with the World Wildlife Foundation creating a life-size tiger sculpture that was on display in Chinatown, Singapore in February this year.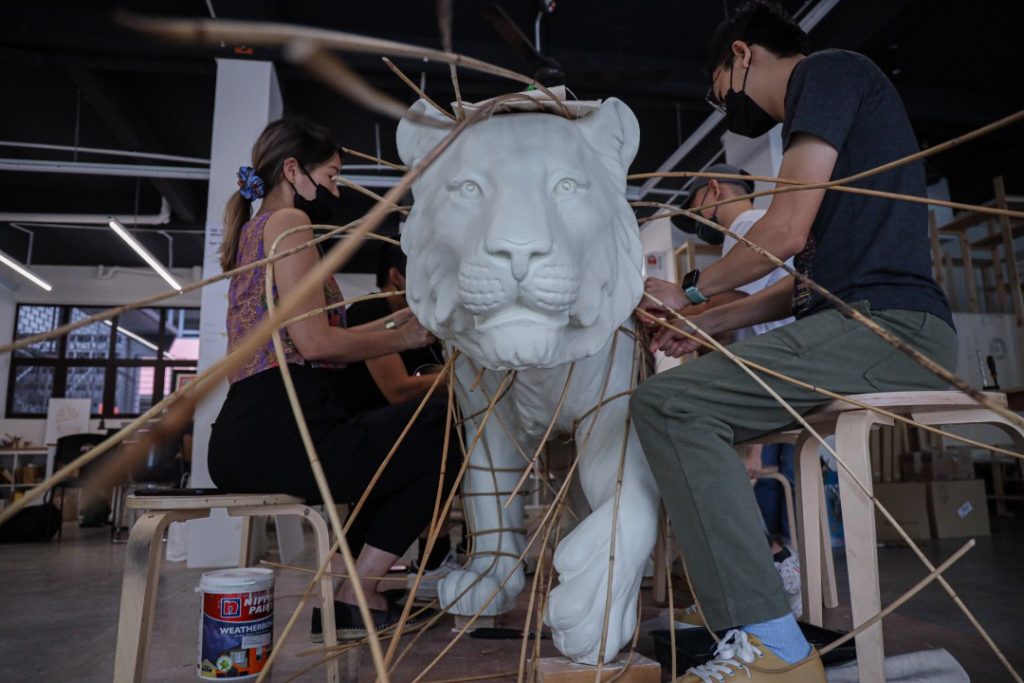 Apart from learning how a contemporary artist works in today's visual arts market, the apprentices also had a chance to exhibit their own artworks on two separate occasions during this programme. The first was when Studio Red Hong Yi was part of Artists of SEA, which held an exhibition of 1,000 Tiny Artworks at The Back Room, KL. Next, was the opportunity to be a part of the George Town Festival 2021, when each of the creative team had to exhibit one work as a part of an exhibition called Thank God It's Monday.
One of the apprentices has even been promoted to becoming a full-time member of the Studio Red Hong Yi team – one of the goals of the Apprenticeship Programme from the start, to create more opportunities for emerging artists. Needless to say, it has been a fruitful journey for everyone involved! Watch the video to get a glimpse of what went on!