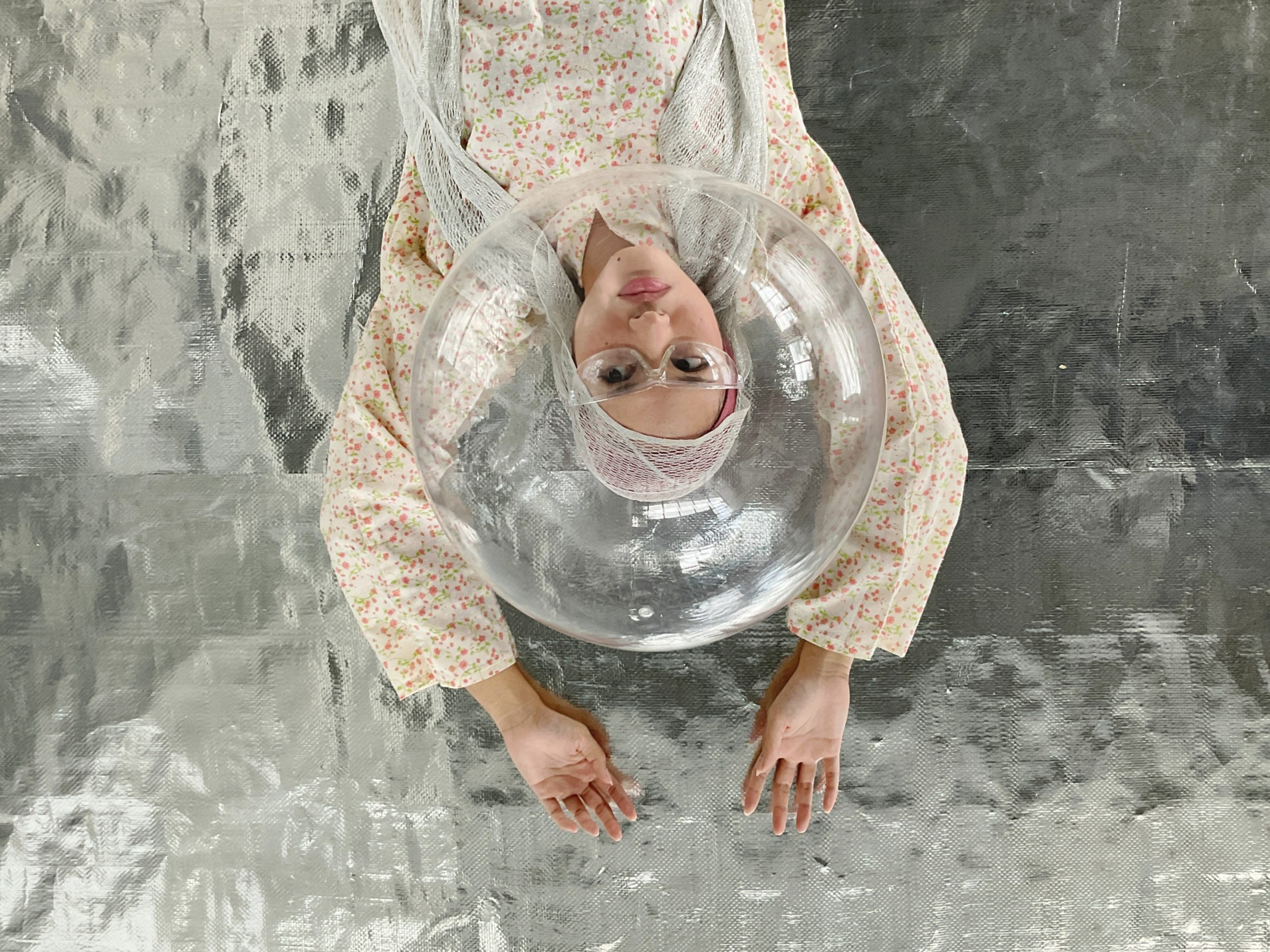 Portraiture, provocative installations and fashion statements, Dhan and dusted. The multi-hyphenated creative walks us through the foundations of her art in a chat prompted by some True-or-False questions.
By NABILA AZLAN
Born Dhaniya Illiani Yusof, 25, and known professionally as Dhan Illiani, this contemporary visual and performance artist has been one to stir the local artsphere with her creations. Sometimes they take form as illustrations and photography, while at others, they turn into witty films, installations and digital collages. If you're an art enthusiast who lives on Instagram, chances are you already know her.
Dhan's pieces gravitate towards social commentary. Topics like womanhood and growing pains are developed in technicolor, often sewn together with hints of being Malaysian. On top of these, her love for fashion and dressing up seem to pair nicely with her creative endeavours. It takes courage to show up somewhere in stark fuchsia or a combo of batik and pom-poms, but for Dhan, it's a cakewalk. How does she do it, and what goes on in her days?
True or false? It's easy to tell people about what you do on a daily basis. Dhan's answer: False!
Dhan describes herself as a multidisciplinary artist because according to her, "It jumbles things up together (nicely)." She admits that while she was still in school, she had a hard time figuring out what she wanted to do or be when she grew up. Unwilling to settle for just one thing, 14- or 15-year-old Dhan juggled the idea of being an artist, calling it her Joker card of "tapping into different fields, interests and resources". Straight out of high school, she began her career by learning how to freelance before coming in as a full-time artistic creator. Adamant and "loving the idea of living dangerously," it has been seven years since she made that decision.
As if leading a double life, Dhan is also a professional ice hockey player. The sport makes her whole, giving her room to explore an artist-athlete persona. For her, ice hockey provides rigorous goal-setting and requires her to be on a loop, whereas in art, she is able to daydream and be more fluid in her processes. "Having them both in my life pushes the boundaries of what I am capable of as an individual," she says.
You have always envisioned yourself as an artist. Dhan says: False
Dhan says, "I thought I wanted to be a scientist, but I chucked that," admitting a later turn from math and science. The initial dream profession stems from there being art in science too. "Both require a deep look into your environment and a keen sense of imagination," she says.
When asked about her earlier work, the artist shares how she initially introduced herself in the form of a project called Arus Binti, which was first showcased in Indonesia. It touched on several topics, from femininity to politics in a series of public installations plus a performance and film.
What makes a Dhan Illiani piece? To this she replies, "People say that I have a certain DNA in my work, but it's something I'm still trying to understand myself." From her lens, it's experimental, quirky and unconventional. "Cute, apparently, but also critical and raw," says the artist.
You have a cluttered workspace. Dhan's answer: False
Devoid of a physical studio, she creates in her bedroom. "Which means I have to keep my space very clean, or the clutter will follow me to sleep," she says. In her space, she has designated corners for work and rest. She even treats it as a moodboard of sorts. "I have a lot of junk in my room. I scavenge for pieces around me whenever an interest or inspiration strikes," she says. On keeping notes, prompts and progress, Dhan has what she calls an "Idea Book" but her collectibles often go beyond bound paper.
She does not believe in the idea of a creative block. "I do believe in being emotionally drained, though. Idea flows, but managing my energy might be a problem," she says.  For this, she advocates rest as a part of her creative process without succumbing to the fast pace of the artsphere.
"What would come most naturally to me are painting, drawing and doodling," she says. "It's also how I recharge my creative batteries, a personal therapy session. When I feel a little frustrated in the processes of my other forms of work, I always come back to my drawings."
True or false? Malaysians love controversial art. Her answer: So true – it runs the entertainment scene!
She's not one to shy away from public murmur. We ask Dhan what her most sensational work is to date and she points us to 1 Cup, Berapa KG? – an installation slash conceptual photography piece that speaks volumes about women, in light of sexual assault and violence.
"I grew up curious and mischievous, asking a lot of questions about how and why things are the way they are. I like playing with possibilities," says Dhan. My art, she says, has me deriving elements, characters and sentiments into new or different packaging. Why I venture into critical issues is to gain understanding as to how or why they occur.
This is also on brand with MulaZine, a local semi-collective that champions the art of being Malaysian with retrospective takes, where Dhan is an editor-at-large.
Your wardrobe is bursting with off-the-world pieces. Her answer: True
Art and fashion for Dhan are two inseparable entities. She describes her style as colourful, adding: "I like upcycled clothes and am very sentimental about my wardrobe. I like pieces that may tell a story." Fashion is nostalgia, an exciting way for her to use or be a canvas without ever touching a brush.
"My late mother was very creative. She was an intelligent seamstress who often opted for secondhand goods and was great at sourcing them – even my father was good at this," says Dhan.
The artist cites her mother, circle of close girlfriends and sister-slash-stylist, Haida Yusof, as her daily heroes. These are her windows to the magic of womanhood.
You do not become an artist to be rich. Dhan's answer: True! That's a given.
Dhan says more women should explore art, as it is a great channel for expressing oneself. "It serves as an opportunity to look into the things that empower," she notes. "I am against the understanding that not everyone can do art!"
As an observer, she feels that Malaysia is bursting with emerging talents. "I think sometimes there are missed opportunities because there aren't enough conversations happening between rising and established artists," she says. Her PSA to the up and coming: "Have faith, be passionate and smart in investing your time and energy. Also, be attentive and strategic about how you navigate your art."
What's next? "Right now, I'm somewhat on a hiatus, recharging from being creatively drained during the pandemic. I'm enjoying my creative process, hoping to do a solo exhibition soon!" says Dhan.
A fan of J-Pop as well as art and synth pop (think Poppy and Grimes), she's also hoping to explore more musical endeavours in the near future. How she would appear musically is shrouded in mystery … until next time!
Photos are from @dhanilliani and @pipipinktamparrr on Instagram.