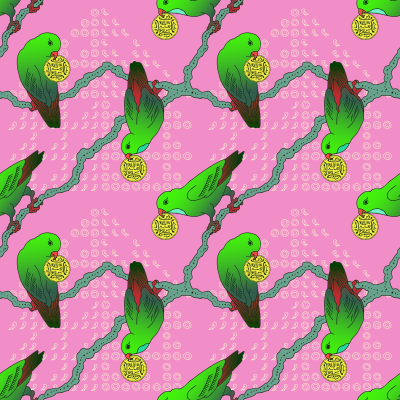 A group of artists talked about being grounded on World Environment Day.
By ADRIANA NORDIN MANAN  
The environment was a revealing topic of discussion among artists at Seni & Alam Sekitar: Solidariti, Membumi atau Sekadar Inspirasi (?) – roughly translated: Art & The Environment: Solidarity, Grounding or Mere Inspiration (?) – a panel discussion organised by state-sponsored arts organisation, PORT IPOH, in conjunction with World Earth Day on June 5.
Three-fourths of the panel comprised visual artists, namely Izzat Aziz, Sharon Chin, and Azizan Paiman, while the fourth panelist was art collective Gerimis Art Project (GAP), represented by its co-founders, Wendy Sia and Sebastian Heng.
Notwithstanding the wide berth provided to the panelists to engage with the topic as they felt right, two broad categories emerged from their discussion: community and criticality.
Gerimis Art Project can be described as collators, curators and circulators of art by Orang Asli communities.
From their visits to villages across Peninsular Malaysia, Sia shared her observation on the embeddedness of Orang Asli art and culture in nature. Musicians told her that musical sounds all originate in nature, as do the materials used to make the instruments, such as bamboo.
Similarly, art forms such as the traditional sewang dance are inextricably linked to commemorating the harvest season of hill paddy. But, the corollary comes to play too: if the embedded art depends on the natural environment, depletion of the latter affects the art practices as well.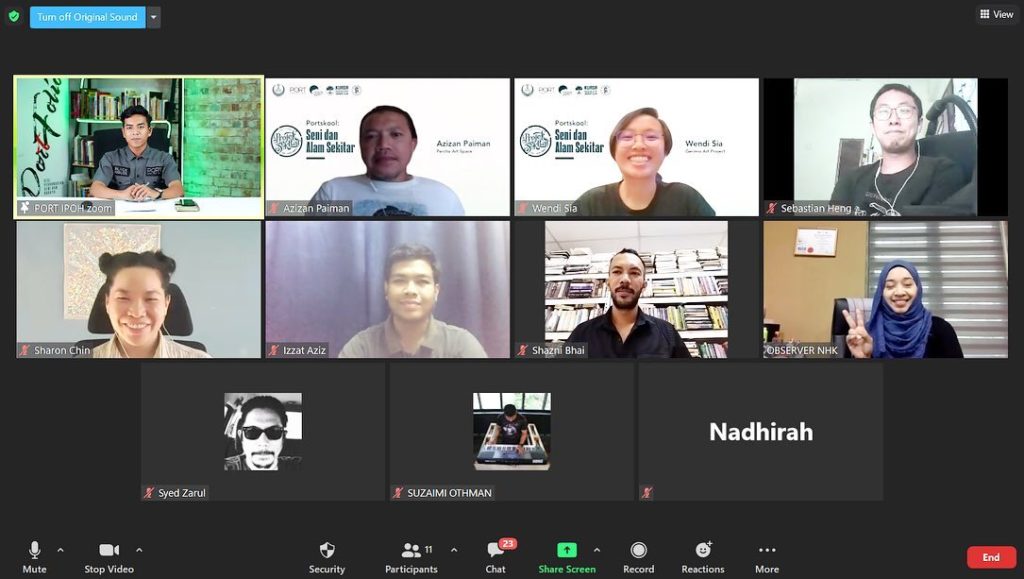 For Izzat Aziz, the call of community led him to return to his hometown Ipoh to start a collective with his cohort mates from art school, which he spent years attending in Shah Alam. Volunteering weekly with Trash Hero Ipoh, a non-profit organisation that organises rubbish collection and separation according to recyclability, Izzat salvaged a few items for use in his artmaking.
Sharon Chin (whose art is the featured picture on this page) expressed misgivings for environment-themed art that seeks to raise awareness of pressing issues, simply because she believes awareness is not what's missing in bringing about change.
She urged artists to consider what their art can do in reorienting humanity's relationship to nature instead. Gone should be the days when nature is seen as a resource, worthy of conserving just to accumulate it for future use.
Using the example of Art For Hutan Kita, a project where Chin collaborated with GAP, the organisers wanted to "invite people back to the land," in this case to the Kuala Langat Forest Reserve that is facing degazettement by the Selangor government. The intention is to allow society a channel to voice their public anger constructively, in this case the possible degazettement of a green lung.
Intertwined with Paiman's practice is the act of seeking accountability from the power wielders in society.
Artists, or cultural workers as he prefers to call them, must also be "backdated reporters," long-term trackers of politicians' stances on pressing issues. For example, he has been collecting newspaper articles since the 1990s, source material for him to compare any one politician's change in stance from part to present, and pre-election to post. These observations can then be crafted into works such as zines, paintings, performance, and exhibitions.
"Cultural workers must not be tamed or controlled by any political manifesto. They must be critical and ideologically non-aligned. We must look around with care at what is around us."
Artist talks are compelling because unlike for example, academics or technocrats, artists explore wider issues through the lens of exploring self.
Their data is made from their observations of the world beyond, their ruminations more tentative as they eschew any need to sound like subject matter experts. This dynamic made Seni & Alam Sekitar: Solidariti, Membumi atau Sekadar Inspirasi (?) feel like a slow burn.
Taking place over two hours, it took its time to reveal a cohesive thread, but by the end, the insights offered left one feeling quite toasty.
You can watch the recorded session here.