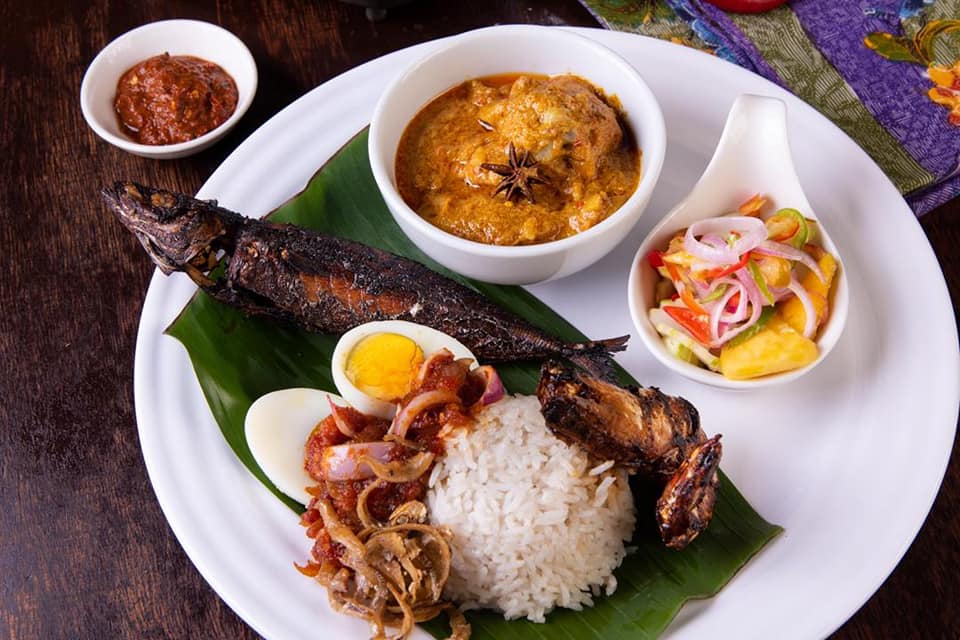 These are the four restaurants chosen by Michelin to receive Malaysia's first-ever Michelin stars.
By CHIN JIAN WEI
In December, Malaysia received its first-ever Michelin Guide for Kuala Lumpur and Penang. In total, 97 restaurants throughout Kuala Lumpur and Penang were featured on the prestigious list, and among them, four were awarded one Michelin star for high-quality cooking, while a further 32 received the Bib Gourmand, a prize for good food at moderate prices. Of the four chosen to be awarded the Michelin star, tow of them are located in Kuala Lumpur, while the other two are in Penang. For readers interested in trying them out for themselves, here's the list!
Dewakan
No stranger to accolades, Dewakan was named "the best restaurant in Malaysia" by Asia's 50 Best Restaurants 2022 and 2019, being the only Malaysian restaurant to make it onto the list. Deriving its name from the Malay words for "god" and "food", Dewakan is a fine-dining restaurant that aims to create meaningful connections with the people and culture represented in every ingredient. Known for elevating local ingredients into luxurious foods, its dishes include the likes of duck tongue dumpling with ubi kemili, crayfish with steamed Rumi rice cake, and cuttlefish with moringa in a pastry. The dishes are elegant and aesthetically pleasing, capturing the natural beauty of its humble ingredients. The tasting menu starts at RM788.80 per pax.
Address: Platinum Park, Level 48, Skyviews, Naza Tower @, Persiaran KLCC, Kuala Lumpur City Centre, 50088 Kuala Lumpur
Links: Reservations, Instagram, Facebook, website
DC. By Darren Chin
One of Malaysia's top chefs specialising in Western cuisine, DC. serves high quality French food ranging from classic French such as sole à la meunière to innovative dishes with a Japanese influence. Fusion food is a very Malaysian thing, after all. Michelin recommends the cheese cart with 20 choices and the crêpe Suzette which is flambéed right by your tableside. Other than the food, the interior decor is also a draw, with a Louis XIII private room and a Moon Bar with a life-sized oil-painted moon and blinking fibre optics.
Address: 26, Lorong Datuk Sulaiman 1, Taman Tun Dr Ismail, 60000 Kuala Lumpur
Links: Website/reservations, Instagram, Facebook, menu
Auntie Gaik Lean's Old School Eatery
Unlike the other entries on this list, this Penang-based eatery is a family-style restaurant that serves traditional Malaysian food like Nasi Ulam, Nasi Lemak, and various Nyonya dishes. With its wide windows, vintage ceiling fans, and 60s soundtrack, this restaurant truly evokes the atmosphere of yesteryear Malaysia. Among the dishes recommended by Michelin are the pie tee and gulai tumis.
Address: 1, Bishop St, Georgetown, 10200 George Town, Penang
Links: Facebook
Hours: Walk in from Wednesday to Sunday, 12-2.30pm and 6-9.30pm
Au Jardin
Also lauded as among the Top 20 Restaurants in Malaysia by Tatler Dining Malaysia, this fine-dining restaurant serves European food with a Malaysian twist, again showcasing the quintessentially Malaysian skill of incorporating local elements in our craft. Located inside a bus depot-turned art space, Au Jardin's menu changes monthly, ensuring repeat visits remain fresh and exciting. Michelin notes that the homemade sourdough with tomato butter is always delicious.
Address: The Warehouse@Hin Bus Depot, 125, Jalan Timah, 10150 George Town, Pulau Pinang
Links: Website/reservations, Instagram, Facebook, February menu
As for the Bib Gourmand awards, here are all 32 of the restaurants that made it onto the list:
Kuala Lumpur
Ah Hei Bak Kut Teh
Aliyaa
Anak Baba
Congkak (Bukit Bintang)
Dancing Fish
De Wan 1958
Hai Kah Lang
Heun Kee Claypot Rice (Pudu)
Hing Kee Bak Kut Teh (Jalan Kepong)
Lai Foong Lala Noodles
Nam Heong Chicken Rice
Nasi Ayam Hainan Chee Ming (Jalan Klang Lama)
Restoran Pik Wah
Sao Nam
Wong Mei Kee
Penang
Bridge Street Prawn Mee
Communal Table by Gen
Duck Blood Curry Mee
Green House Prawn Mee and Loh Mee
Ivy's Nyonya Cuisine
Ming Qing Charcoal Char Koay Teow
Moh Teng Pheow Nyonya Kuih
Neighbourwood
Penang Road Famous Laksa
Rasa Rasa
Sardaaji
Taman Bukit Curry Mee
Tek Sen
Thara
Theebi Pandarams
Tho Yuen
Wan Dou Tou Assam Laksa
Featured image from Auntie Gaik Lean's Old School Eatery's Facebook page.
For more BASKL, click the links below: