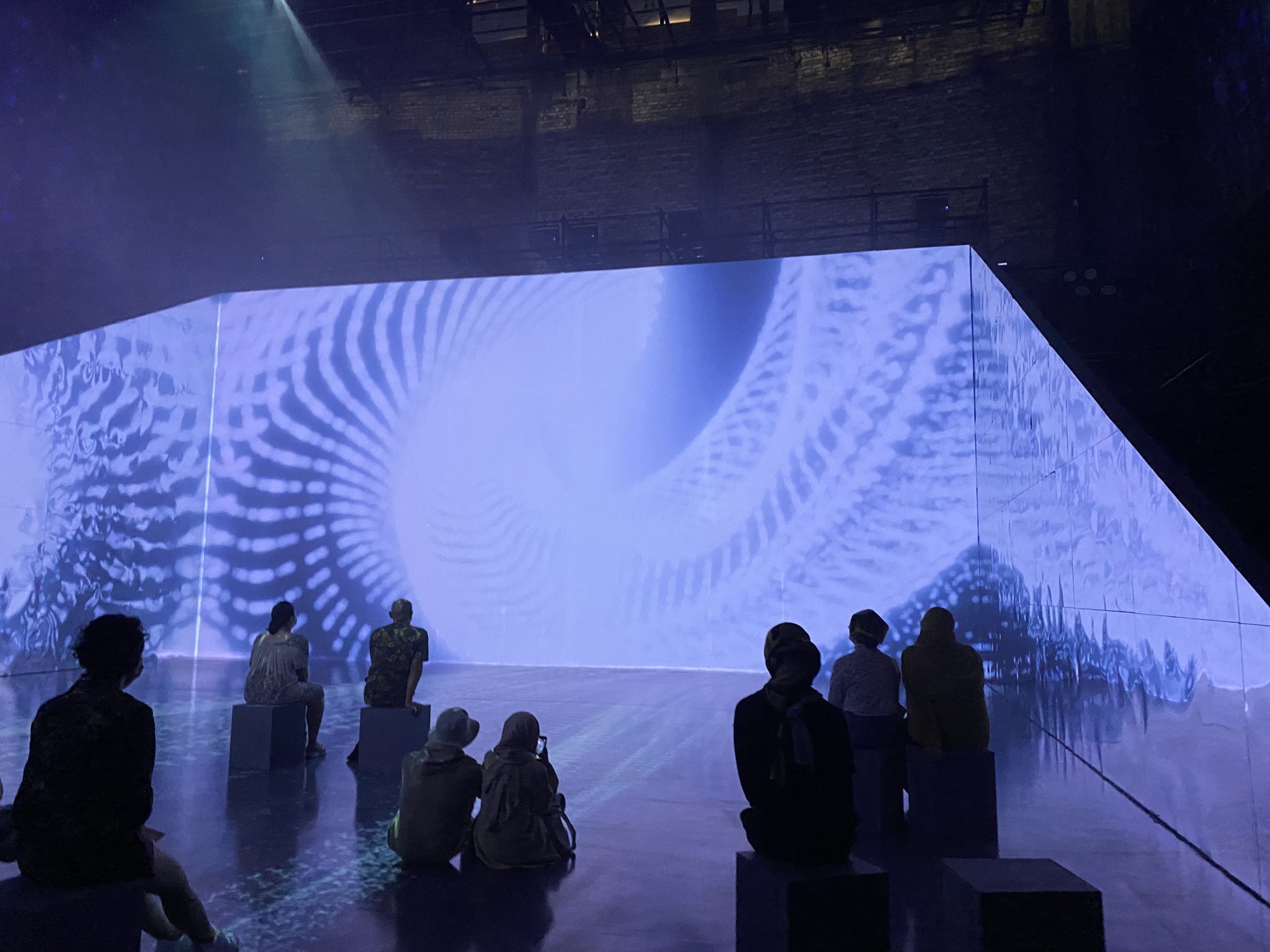 SENSORii curator Yap Sau Bin shares the idea of navigating and negotiating memory and space through projection mapping.
By IZELEA IZHAM for Lensa Seni
The rapid growth of digital technology and the extent of its abilities brings art to a whole new level. Take SENSORii for instance.
Sensorium of Inversion/Immersion (SENSORii) was an experience of wonders. It connected the themes of memory, surrealism and existentialism while giving its audience a space to immerse themselves in a digital art realm.
SENSORii was a media art showcase curated by Yap Sau Bin, along with Melissa Teoh as technical director and Ahmad Muriz Che Rose as music director, which took place last December, initiated by CENDANA as part of its Art in the City programme.
Yap tapped digital artists Lim Kok Yoong and KC Tan, Wee Jia Foong, FLUX 28 and Ashly Nandong and Azarikh Amran to showcase their work and tell their story, which culminated into a projection mapping project onto three walls and floor at the upper level of REXKL in Kuala Lumpur.
Yap, who is an artist, lecturer, curator and founding member of Rumah Air Panas, an independent art space, explained that he was approached by CENDANA to propose projection mapping for digital art and to house it in a big space. But instead of direct, simple projection mapping, he thought it was important to develop original content. Tapping into the work of artists he had been scrutinising for a while, he believed that they were able to deliver.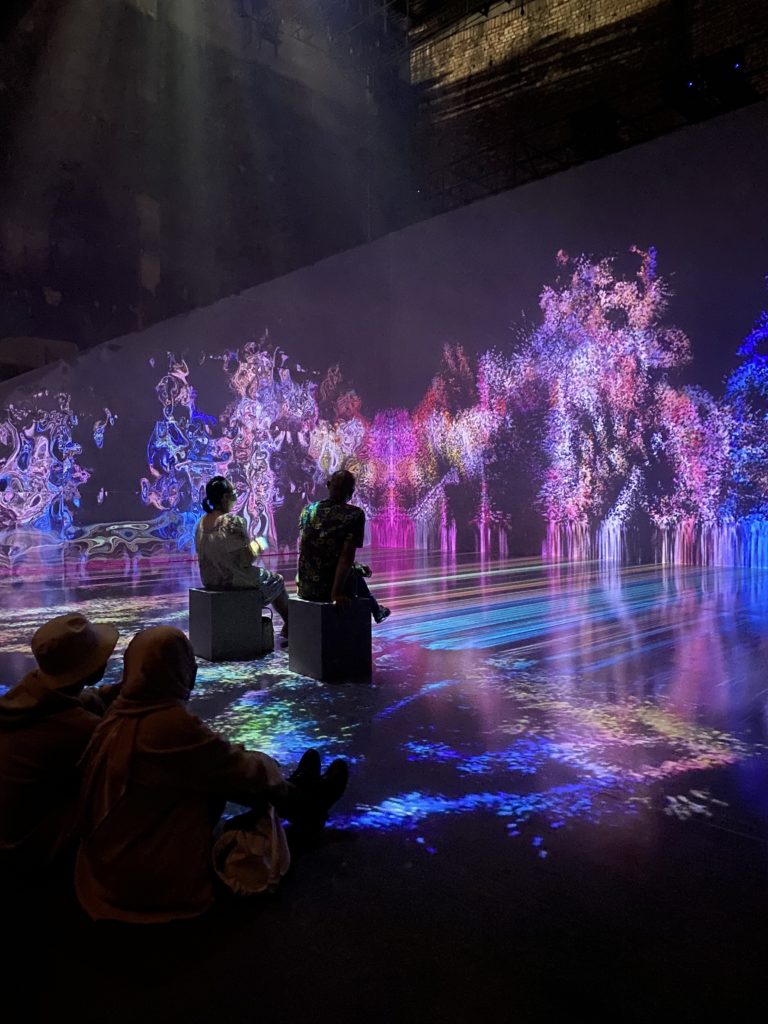 The artists were given the freedom to display their content, but Yap was more interested to see how they would navigate the presentation of the content and make it immersive. He wanted to challenge how they thought about the relationship of their art and the space and how to intertwine both conceptually and artistically.
He also wanted to challenge the different ways in which we thought about space; resulting in an extraordinary experience. For starters, in developing the project, the team and artists took into consideration what space would give the best experience. REXKL's aesthetics and physical space provided a huge empty canvas for the artists to work with.
But its strong ambience and historical context – the significance and historical context of its origins as a cinema – was also captivating for the team. "The aura and experience of projection mapping, especially in a big building, is a euphoric experience," he said. All that was left to do was to reconstruct the space to focus on immersive effects.
For audience members, this was an experience to have fun and immerse themselves in spectacular, magical worlds for 40 minutes. However, for Yap, his hope was for the audience to look at all four worlds not as separate works, but to witness their connections. This holds true as an audience member sitting in the space and witnessing this experience. "That is the most rewarding thing for me," he remarked. "There's an enjoyment in how I want to sequence them."
Yap said there was a certain pseudo-narrative within these four works coming together in its arranged sequence. There's also the themes of primordial memory, cosmos and surrealist existential journey. They challenge memory, nostalgia and anxieties in deriving joy from trying to remember. There are also touches on spirituality and social anthropology.
SENSORii played with our senses and sensorial experiences, and questioned how we connected with what is being said and shown to us. "My framework is looking at diverse ways of thinking of space while allowing that space for artists to have fun and enjoy, but also to meditate, to resonate and be present," said Yap.
The team wanted to negotiate the different ways of thinking about space and how it all coexists. There was a cosmological element in this show where it explored the universe and the grand scheme of things. The internal thinking which goes into psychological spaces. The external outlooks on how we experience and connect with the show and other audience members. There was also the historical element, which delved into memories of the past; the changes that occur in trying to remember.
This experience also delves into memory and remembrance. Yap said that, "there is a discrepancy in trying to re-visualise a data or image." With such vast, overwhelming data around us, it begs the question of the kind of corruption and distortion that happens when we try to remember. What are the changes that occur in calling out a certain memory?
This then leads to the ideas of anxiety and nostalgia; the urge to remember and have it remain in our memories the way it occurred. "How can we connect the past and commemorate the bygones? How do we feel about these memories that we are losing grasp of?" urges Yap. These ideas were all well-reflected in the changes of the visual imagery and how they move and interact together during the show.
Watching SENSORii left the audience not just with a wonderful digital trip, but also with reflections and thoughts of the self and the world around us.
Sensorium of Inversion/Immersion (SENSORii) was on display at REXKL from Dec 1-28, 2021. Watch the talks presented by the makers of the show here.
Izelea Ahmad Izham is a participant in the CENDANA ARTS WRITING MASTERCLASS & MENTORSHIP PROGRAMME 2021
The views and opinions expressed in this article are strictly the author's own and do not reflect those of CENDANA. CENDANA reserves the right to be excluded from any liabilities, losses, damages, defaults, and/or intellectual property infringements caused by the views and opinions expressed by the author in this article at all times, during or after publication, whether on this website or any other platforms hosted by CENDANA or if said opinions/views are republished on third party platforms.