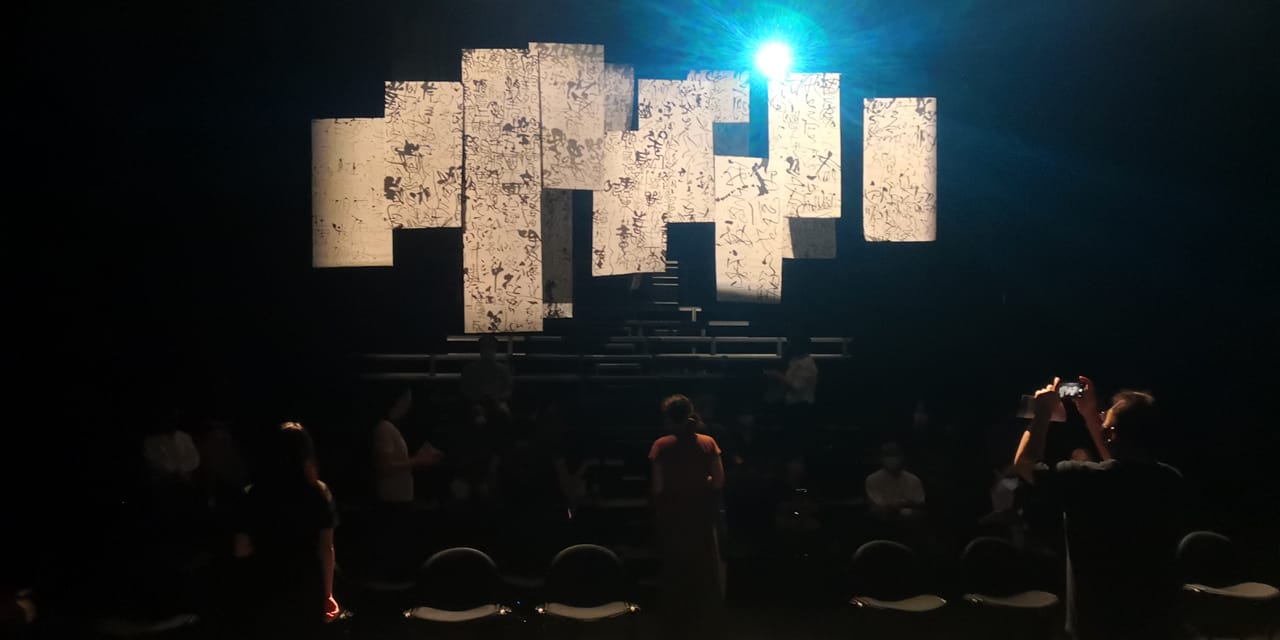 Artist Ong Chia Koon finds new ways of making the ancient art of calligraphy appealing to a contemporary crowd.
By DANIAL FUAD
If you happen to be in the vicinity of REXKL during Chinese New Year, you may want to see if you can get a glimpse of calligraphy artist Ong Chia Koon in action. Ong is currently exhibiting his latest work, Sing A Song 2.2, at REXKL, on Jalan Sultan in the heart of the city.
It's not quite the traditional calligraphy which you may associate with Chinese New Year. Instead, Ong is writing English song lyrics in the style of Chinese calligraphy! "I tend to treat my work as more of painting instead of just plain calligraphy so I am freer to explore things," said Ong about his artwork featured in Sing A Song 2.2, which is ongoing at REXKL until Feb 13; admission is free.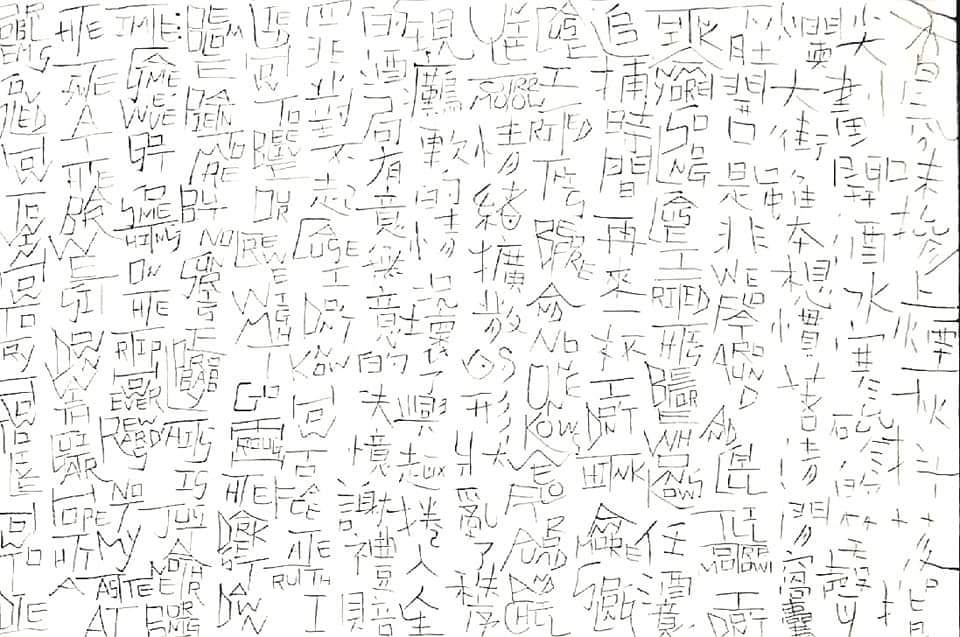 Ong, 50, has been practising Chinese calligraphy for about two decades and there's no sign of him slowing down any time soon. Born in Melaka, the artist began calligraphy at age 21. "I was always interested in my younger days but never got the chance to learn as you needed to pay for it. In Form 6, I finally managed to join a three-month class," said Ong on how he got started.
"After my STPM, I furthered my studies at the Malaysian Institute of Art (MIA) majoring in ink painting, with minors in calligraphy and seal engraving," he shared. He says he started taking Chinese calligraphy even more seriously after graduating in 1996. Ong felt that the art form had been stagnating in Malaysia and was keen to find creative ways to refresh it. One of his major influences at the time was his lecturer at MIA, Pang Heng Khan.

The norm then was that Chinese calligraphy would only exhibited among the Chinese community. In order to change that, Ong who is now based in Kuala Lumpur, has tried fresh ways of creating works in order for them to be accepted into the contemporary art scene in Malaysia. "Calligraphy has high potential of being included in the contemporary art scene but not many artists practise it," said Ong.
The content of most calligraphy works that Ong was familiar with while growing up, were ancient poems which he reckoned were repetitive and not so appealing. In order to energise the art form, he has tried to incorporate contemporary song lyrics instead. "I feel that we need to move on from traditions and keep up with the times," he said.

It helps to pique the interest of the younger generation as it resonates with them; they are intrigued to see modern lyrics in calligraphic styles. "Not all audiences can get what the ancient poems are about, after all; I felt the song lyrics would be a great way to draw in the younger audiences," revealed Ong.
Talking about exhibiting his works here in Malaysia, Ong stated that it is more of DIY thing. You have to create your own exhibition as not many galleries exhibit Chinese calligraphy, he said. But that has not stopped him for exhibiting his work on both local and international platforms.
Chong participated at the Busan Calligraphy Biennale in 2007 and 2009 in South Korea, and had a solo exhibition at Mind of Still Tianmei Art Gallery, Tianjin in China. Most recently, he had a solo exhibition last year (2021) at The Back Room, Kuala Lumpur featuring 13 works comprising of nine cursive scripts and four seal scripts, as well as another showcase at PJPAC, Selangor entitled Sing A Song 2.0.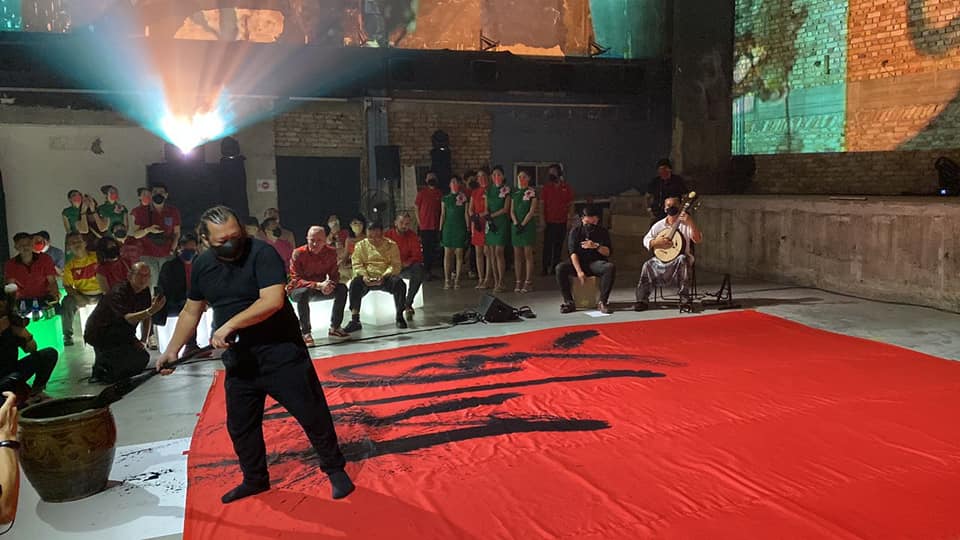 Compared to previous years, Ong says that the outlook is steadily getting brighter as more of his works are being acquired by people. "Ten years ago, I may have only been able to sell one or two works yearly, but now things have changed quite a bit," he revealed.
Read about calligraphy artists Tee Ying Jie here.