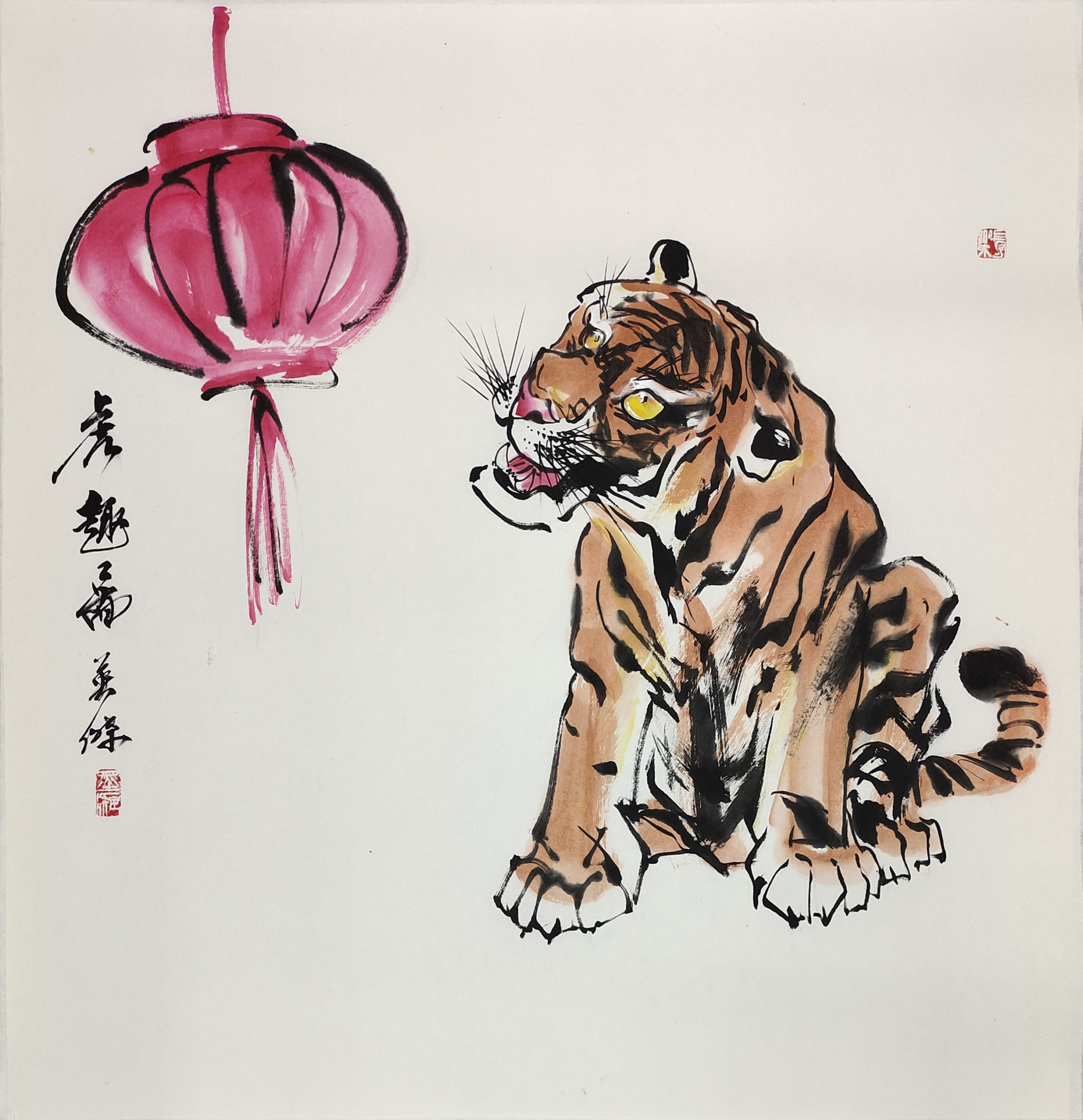 By DANIAL FUAD
With a vast history of about 4,000 years, Chinese calligraphy has been around long enough to have undergone various changes, enabling it to even fit into the contemporary art world. Before modern Chinese characters were developed, the predecessors of the written language was the oracle bone script dating back 3,000 years ago.
There exist five types of scripts in calligraphy which are the seal script (zhuànshū), clerical script (lìshū), regular script (kǎishū), running script (Xíngshū), and cursive script (cǎoshū).
Chinese calligraphy and ink painting are still going strong in the international contemporary art scene with prominent artists such as Liu Dan, Wang Dongling and Xu Wubing. In Malaysia, Chinese calligraphy has been getting more traction over the years. In a two-part series, BASKL delves into the work of two Malaysian artists who use calligraphy as their main medium: Tee Ying Jie and Ong Chia Koon.
Tee Ying Jie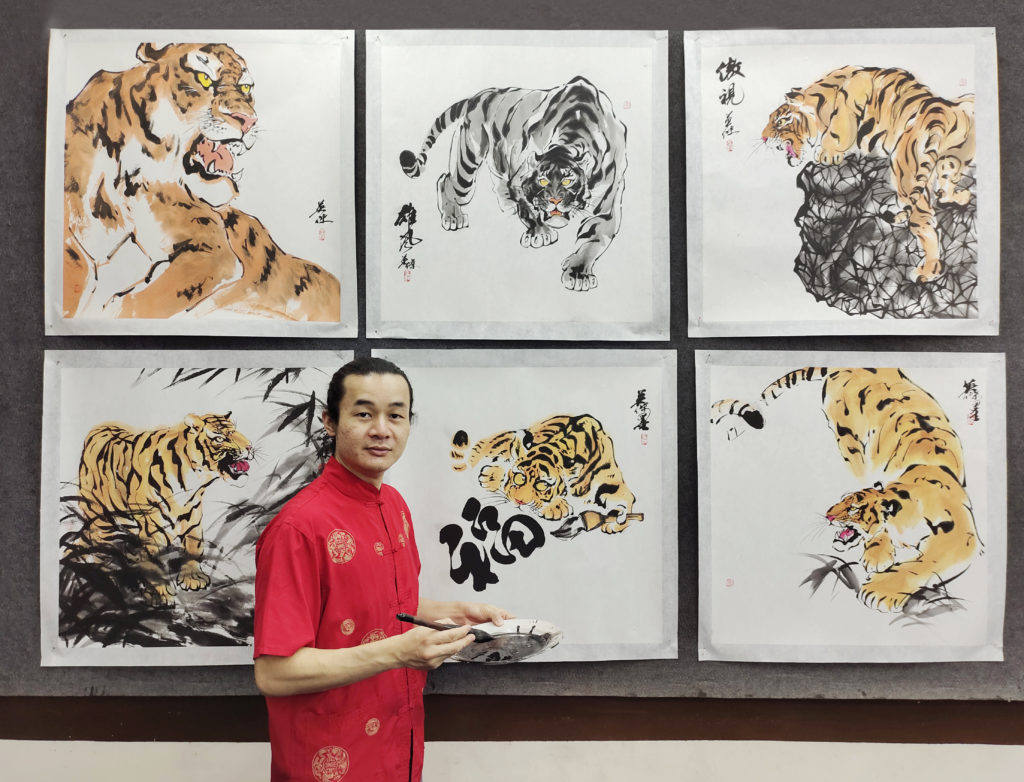 Klang-born artist Tee started drawing and making art since he was three years old and his parents always took him to various art competitions so that he would be able to network and practice his social skills. Then at the age of eight, he won a competition. The prize was a three-month Chinese calligraphy class – his first brush with calligraphy. "My calligraphy teachers were Kerk Won Ho and Bai Chuan He. Mr Kerk is the teacher who influenced me the most," shared Tee.
Being an artist was something that Tee, 33, had decided on since secondary school but the idea was opposed by his parents. "My parents said that being a full-time artist would be hard; after some convincing, however, we manage to find a middle ground and I was able to take graphic designer course," he said.
After graduating from Nottingham Trent University, he managed to find a designer job at a small firm which kept him busy. Tee had little time to practise calligraphy. However, he was also teaching calligraphy at the Klang and Coast Buddhist Association, and there he began to struggle, feeling torn between the western and eastern style of working. "At the end, I decided that I would put aside the western style of working and concentrate on Chinese calligraphy," shared Tee on how he finally found his footing.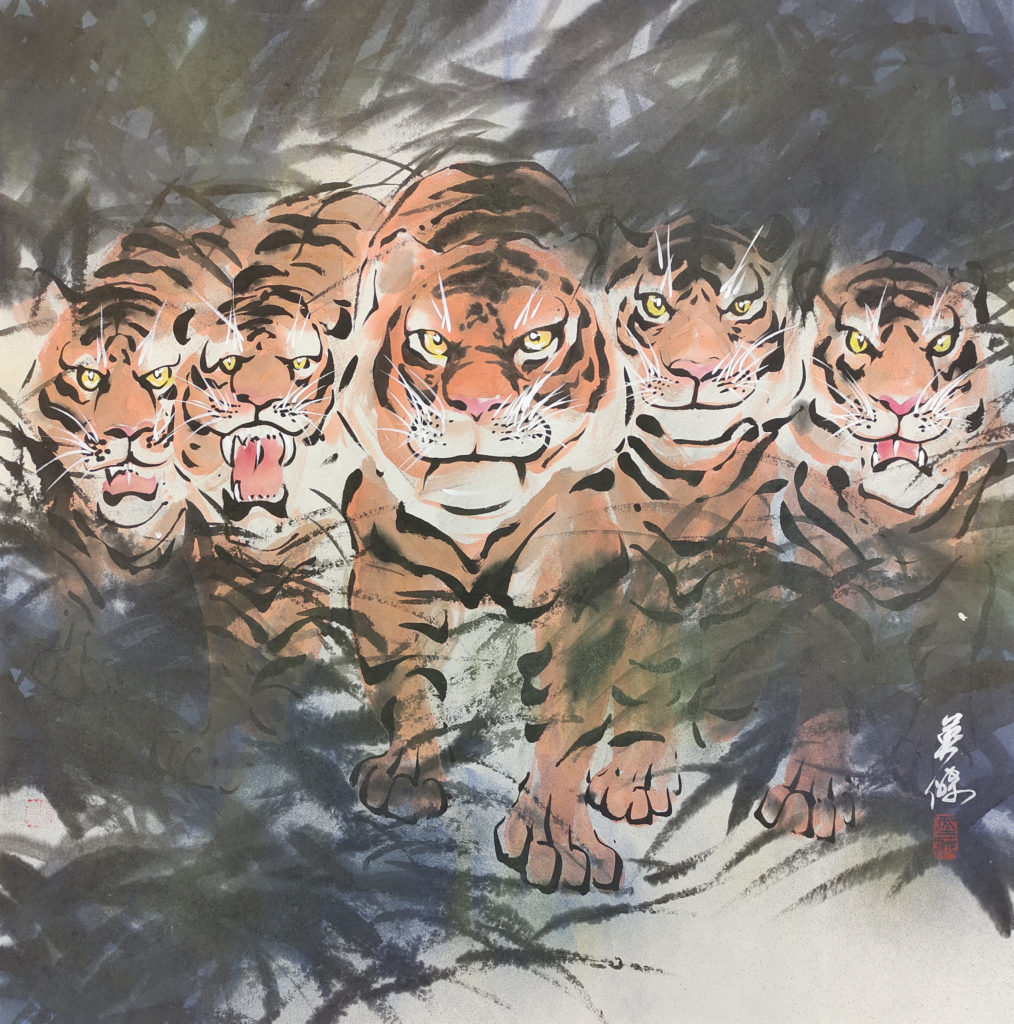 With regard to Chinese calligraphy in the contemporary art scene, Tee feels that it is challenging to survive here in Malaysia. The main reason is a lack of appreciation towards the artform as most people tend to think that Chinese calligraphy is something easy to create and takes only a few minutes to complete.
"What people don't know is that there is a lot of research and study happening in the background. Aside from the line and form, we would still need to study the speed and the energy used by the old masters when creating their calligraphy artworks," said Tee. "Another reason could be that people don't know how long the work would last as most Chinese calligraphy is done on rice paper."
None of that has deterred Tee from continuing with his calligraphy art. Six years ago, Tee decided that it would be his goal to have an exhibition annually during the Chinese New Year painting the Chinese Zodiac sign. "If I do not have a target, I might be lazy and just relax," said Tee. He has since added a second goal, an exhibition in May each year to mark his birth month.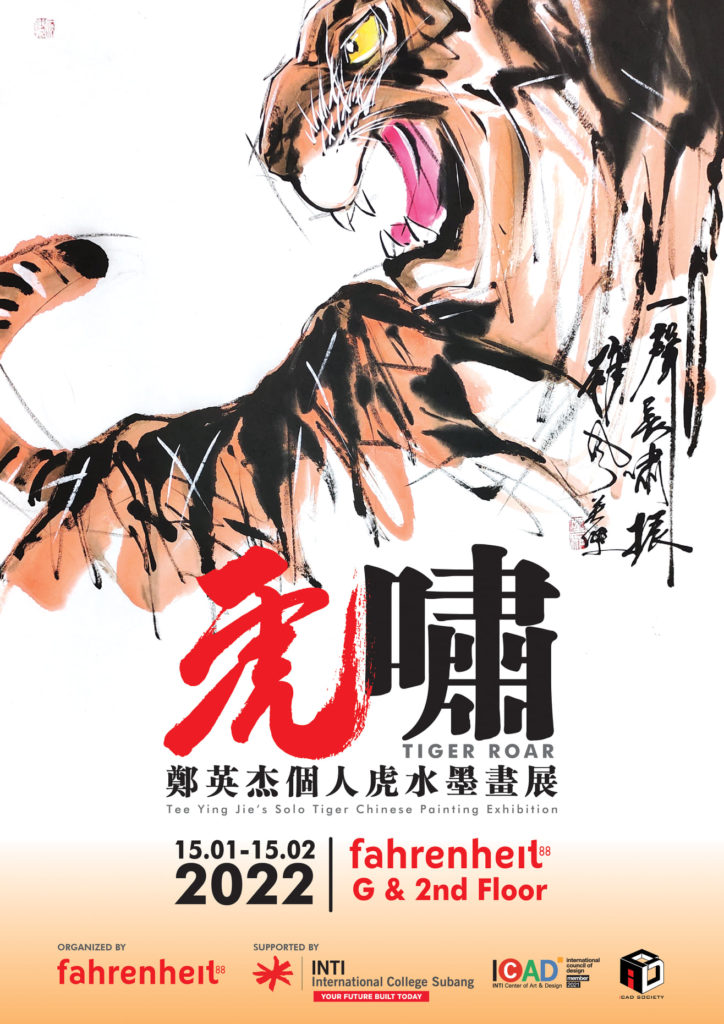 For this year, Tee has an ongoing exhibition at the Fahrenheit, Kuala Lumpur. In accordance with the Year of the Tiger, he has managed to create a whopping 60 pieces of ink paintings of tigers in various poses. The exhibition is on until Feb 15 on the Ground and Second floor of the mall. Other than exhibiting locally, Tee also has displayed his calligraphy works internationally, in Taiwan as well as Qingdao, China.
Part II: Come back tomorrow to find out more about Ong Chia Koon and his style of calligraphy.