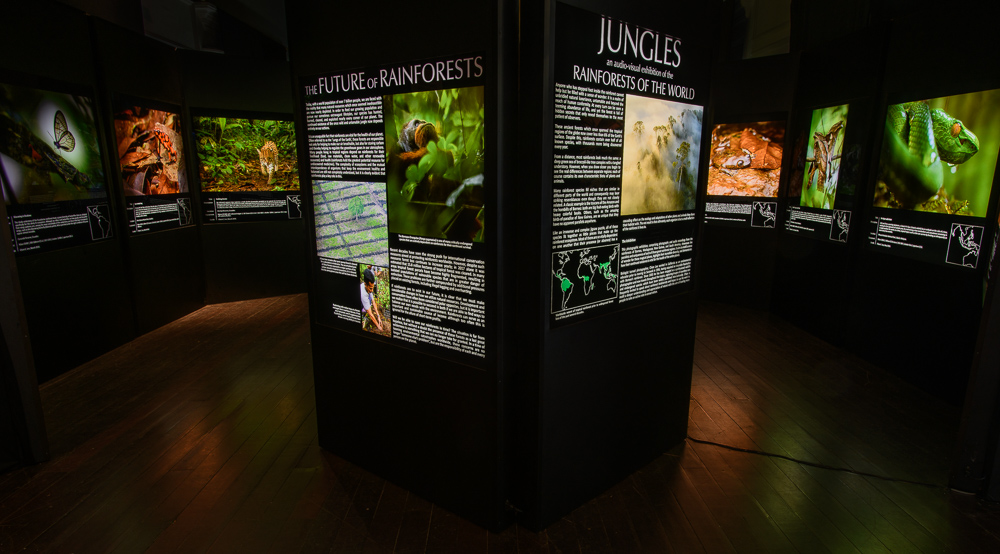 Biologist turned photographer, Chien C. Lee exhibits Borneo's rainforest flora and fauna in Borneo's Tree of Life Exhibition
By DANIAL FUAD
As we move into the final week of Ramadhan, we can look forward to upcoming festivities and holiday. If you're driving home this weekend, do stay safe. For those of you who'll be in Kuala Lumpur, here's a list of things to do:
Borneo's Tree of Life Exhibition
Ongoing until June 31 | GMBB, Kuala Lumpur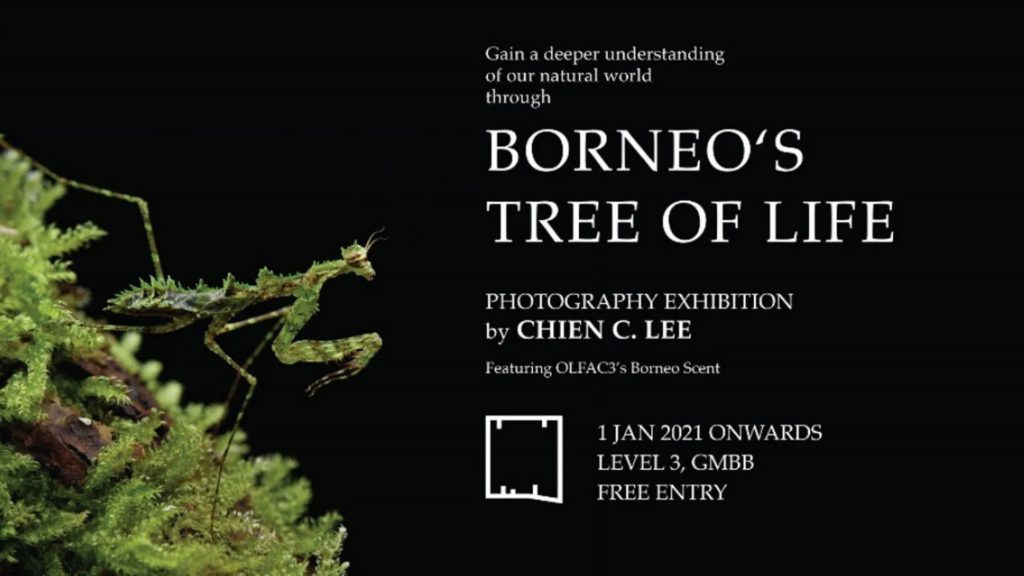 Chien C. Lee is a photographer originally from California where he was an environmental educator in the East Bay Regional Parks District. In 1996, inspired by a dream of living in the tropics, Lee moved to Sarawak and has been rooted there ever since, capturing the biodiversity of the Borneo's lush rainforest. His work has been widely published by National Geographic, the Smithsonian and the BBC.
Borneo's Tree Of Life is the culmination of 15 years of Lee's life dedicated to capturing the various species of flora and fauna that call the rainforest their home. Visitors can expect to learn about new and lost species. Aside from visual wonder, visitors can also revel in the sounds as Lee has also produced various recordings of the rainforest. GMBB has also partnered with perfume studio OLFAC3, to stimulate the olfactory sense as well!
The exhibition is on at GMBB, at No. 2, Jalan Robertson, Bukit Bintang, in Kuala Lumpur. Entry is free of charge and it is open daily from 11am to 6pm. Look out for guided tours on weekends (max 8 pax at 11.30am and 4pm; reservations must be made here).
Under the Moonlight by Donald Abraham
Until April 30 | HOM Art Trans, Kuala Lumpur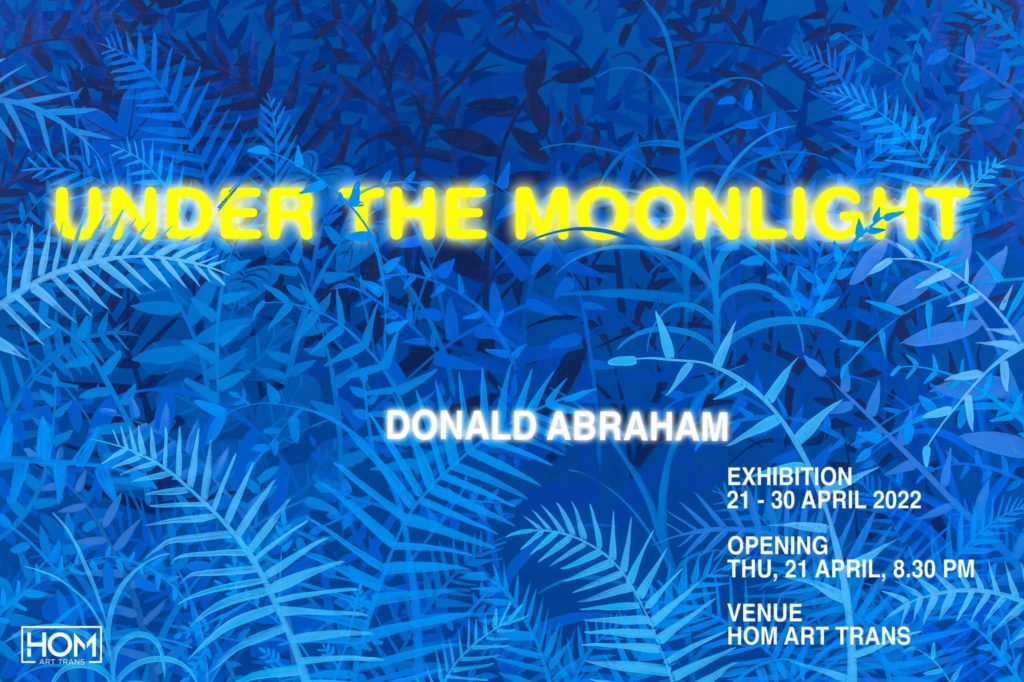 The night brings tranquillity as it is time for winding down after long day of work. Donald Abraham, an artist hailing from Sabah, was inspired to observe the growth processes of plants that happens after sunset. From that experience, he produced a series of artworks using only blue as to capture the mystery of the night; up to 16 shades of blue were used in this series.
Under The Moonlight is on exhibit at HOM Art Trans (6A, Jalan Cempaka 16, Taman Cempaka, Ampang in Selangor) until April 30. The gallery is open Mondays to Saturdays from 11am to 6pm; visitors can make an appointment with the gallery manager Emielia (+6012-373 6004) before dropping in.
ROOFESTA
April 30 | Panggong Rooftop, Kuala Lumpur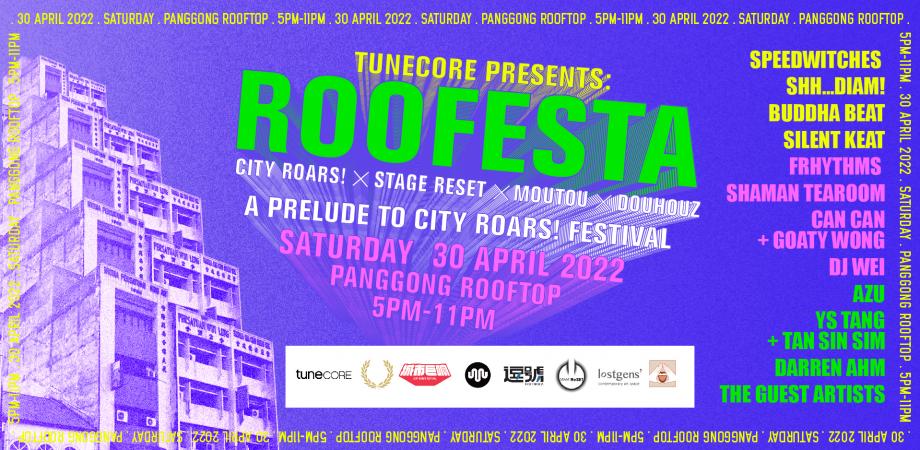 In 2019, the City ROARS! festival was first held in January at the Kuala Lumpur Performing Arts Centre (klpac) with the aim of being a progressive, innovative independent music festivals. It was co-curated by Malaysian label Soundscape Records and Taiwan's Emerge Live X No Fear Fest, and jointly-produced by 动态度 dongtaidu and Live Fact with support from klpac and The Actors Studio in conjunction with its 30th Anniversary.
After a two-year hiatus due to the pandemic, the City ROARS! Festival returns this year, on May 28. Before the main event takes place, several arts communities – namely Dou Houz, Lost Generation Space, Moutou and Stage Reset – have gathered to present a prelude entitled Roofesta. Eleven bands have been confirmed in the line-up including Speedwitches, Shh…Diam!, Buddha Beat, Silent Keat, Frhythms, Shaman Tearoom, Can Can + Goaty Wong, DJ Wei, AZU, Darren AHM, YS Tang + Tan Sin Sim and The Guest Artists.
The event takes place on Saturday, April 30 at Panggong Rooftop, Jalan Panggong in the City Centre, from 5pm – 11pm. Tickets for the event are priced at RM60 and can be purchased here.
Across the Galaxy: A Jazz Afternoon feat. Kangkung Belacan
May 1 | Royal Selangor Visitor Centre, Kuala Lumpur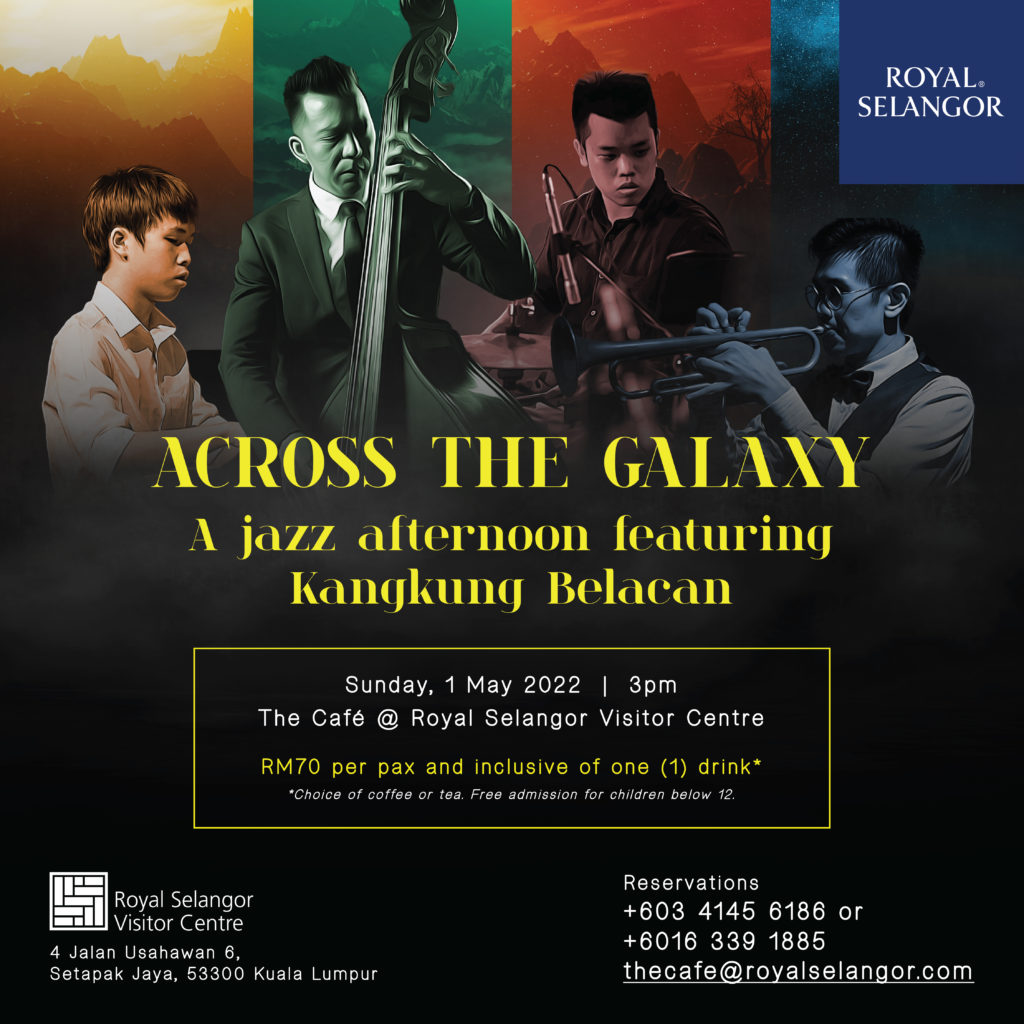 In January 2017, Sabahans Alton Wong, Icco Elnoel, Adriel Wong and Annabel Tiu made their debut performance as "Kangkung Belacan" at the 4th Malaysian Jazz Piano Festival at klpac. Regarded as one of the nation's youngest jazz acts, they have been steadily performing at venues such No Black Tie and Bobo KL at various jazz events.
Their next show venue? The Royal Selangor Visitor Centre! Spend your Labour Day afternoon at the Royal Selangor cafe and hear jazz compositions from the swing era all the way to modern compositions performed by this four piece band.
The jazz afternoon will happen at The Café @ Royal Selangor Visitor Centre, 4, Jalan Usahawan 6, Setapak Jaya in KL. The event starts at 3pm and tickets are priced at RM70 (free admission for children below 12). You can reserve your spot here to adhere to the SOPs.
Covenant by Haafiz Shahimi
Until May 10 | Core Design Gallery, Selangor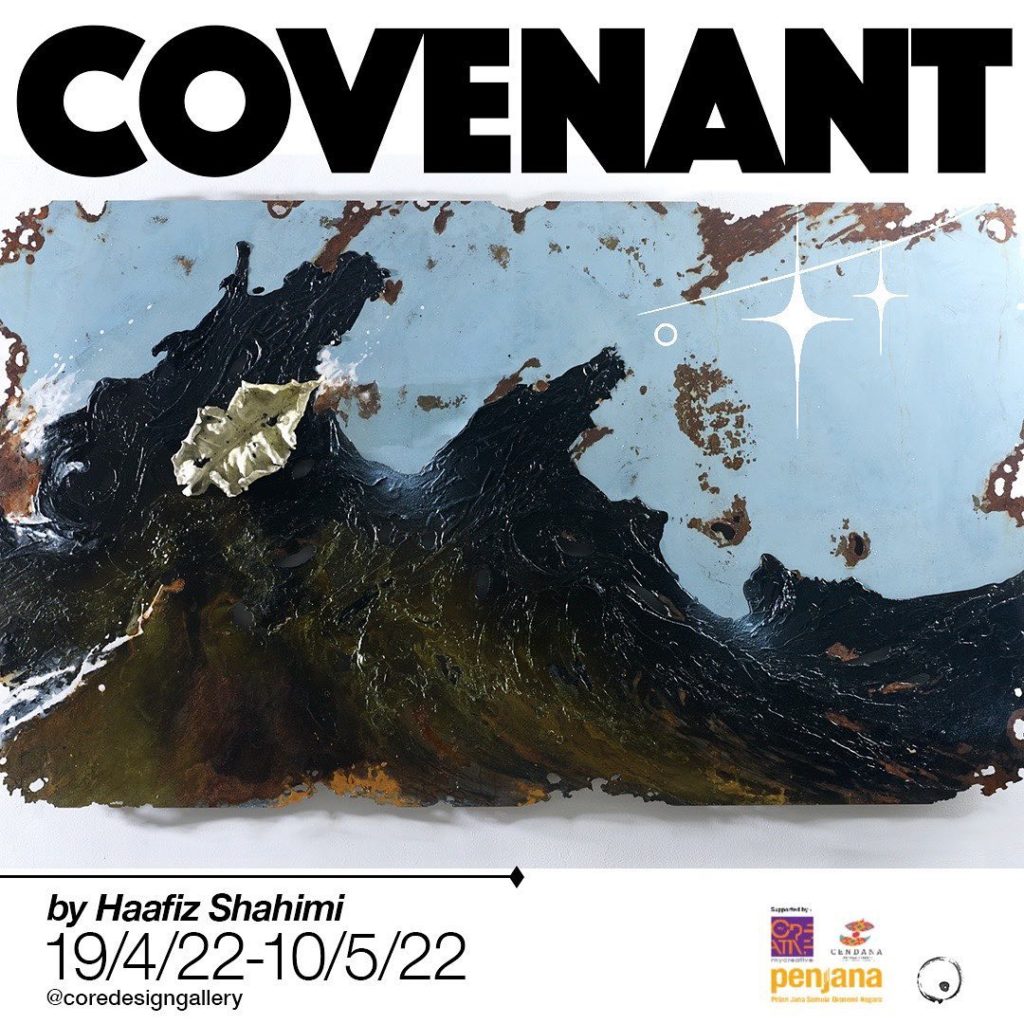 To convey the absolute oneness of God's existence for a Muslim is the highest priority. Stories of the prophets, time and again, emphasise this conviction. Artist Haafiz Shahimi has attempted to visually interpret the moral teachings and wisdom that has been told in qiṣaṣ al-anbiyā' as well as what he has learned during various circumstances and stages in his own life. Covenant is a showcase of a series of works that concentrate on the stories of the Islamic prophets, an amalgamation of symbolic reinterpretations into a contemporary art form. It invites a deeper look into its significant use of metal and clay as a harmonising factor, relating to the existence of humankind.
Covenant is on display at Core Design Gallery (87, Jln SS 15/2A, SS15, Subang Jaya, Selangor); the gallery is open from Tuesday to Saturday, 10am to 6pm. Further information can be found at Core Design's website or by calling +603-5612 1168.