SINI
Salah satu jalan tertua di KL, Kuil Sri Maha Mariamman (dibina pada 1873), Kuil Sin Sze Si Ya (1864), dan Kuil Guan Di (1887) juga terletak di sepanjang jalan ini. Hari ini, kebanyakan perdagangan tradisional masih dikendalikan oleh keluarga yang sama yang mengasaskannya 80 tahun lalu dan sehingga hari ini, terus mengendalikan kedai makan sekolah lama, kedai bunga, tekstil, runcit dan kedai ubat Cina ini. Di sebelah High Street Studio ialah Kopi Lokl yang popular.
FOREST IN THE CITY
Nov 25-28, Sepanjang Hari
Bakal menjadi pejabat Think City, sepanjang Jalan Tun HS Lee akan ditransformasi menjadi kluster pop-up yang menggabungkan teknologi dan alam semula jadi di bilik-bilik khas bertujuan untuk menyajikan ketenangan dan apresiasi pada bunyian alam semula jadi, pemandangan dengan peranti teknikal dan reka bentuk oleh Sabah Creative Economy and Innovation Centre (SCENIC).
Untuk maklumat lanjut, klik disini.
SINI
As one of the oldest streets in KL, the Sri Maha Mariamman Temple (built in 1873), Sin Sze Si Ya Temple (1864), and Guan Di Temple (1887) are also situated along this street. Today, most of the traditional trades are still run by the same families that founded them 80 years ago and to this day, continue to operate these old school eateries, florists, textile, sundry, and Chinese medicine shops. Next to High Studio Studio is the popular Lokl Coffee , fast becoming our unofficial canteen! 
FOREST IN THE CITY
Nov 25-28, All day
Soon-to-be- Think City office along Jalan Tun HS Lee will be converted into a pop-up cluster of spaces that fuse technology and nature to become special rooms for relaxation and appreciation of natural sounds and sights with technical advice and design from Sabah Creative Economy and Innovation Centre (SCENIC).
SCREENINGS OF LAYAR LIAR & BORNEO JUNGLE DIARIES
In partnership with Yayasan Sime Darby, we present to you the pop-up screenings of Layar Liar (produced by Nuvista Media) & Borneo Jungle Diaries (produced by Scubazoo).
LAYAR LIAR: Discover Malaysia's fauna, natural habitats and conservation heroes through this 52-episode documentary series! Presented in Bahasa Malaysia, Layar Liar is an educational tool to inspire an appreciation of nature. 
BORNEO JUNGLE DIARIES: Environmental photojournalist, Aaron Gekoski, follows a different scientist and animal per episode as they tag a Sunda pangolin for the first time ever; catch baby crocodiles and huge pythons at night; gain intimate insights into the behaviour of nocturnal primates; track a herd of elephants, and much more.
For screening details and to register, click here. 
TALES FROM A BIOSPHERE BY The Habitat Foundation

Penang Island is blessed with pristine natural ecosystems. On Sept 15 2021, the International Coordinating Council of UNESCO's Man and the Biosphere Program officially designated 12,481ha of marine and terrestrial ecosystems in the north-western part of Penang Island as the Penang Hill Biosphere Reserve, a recognition of the area's exceptional biodiversity, distinct social landscapes as well as for their potential to demonstrate innovative ways of living in harmony with nature.

Join us for an immersive tour of our Biosphere Reserve, a special place that represents the best of us and to inspire us all to be stewards of sustainability.
Register here.
For more information about Forest in the City click here. 
Tarikh/Date

25.11.21-28.11.21
Lokasi/Venue

SINI @ High Street Studios
Harga/Pricing

Percuma/Free (Mesti Berdaftar/Registration required)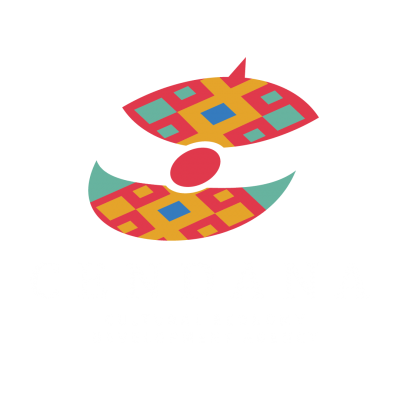 About BASKL
BASKL is Bandar Aktiviti Seni Kuala Lumpur, a space created by the Cultural Economy Development Agency, or CENDANA, to help nurture the city's arts and culture ecosystem, and encourage locals and visitors alike to learn more about and savour the melting pot of art, music, craft and performing arts that pervades this beautiful city and beyond.