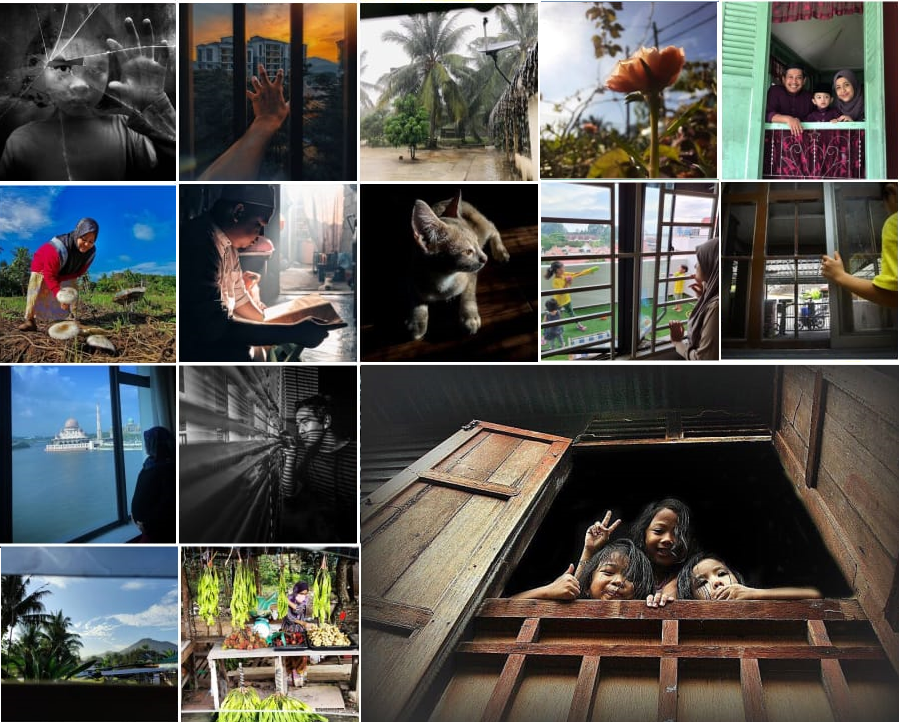 And the KLik Dari Jendelaku winners are....
By MARIA MURUGIAH
That's a wrap for KLik Dari Jendelaku and we must say, you Malaysians are a creative bunch! It was an absolute delight looking at all of your entries – each with a different interpretation of this month's theme – meaning different views, different stories and of course, so many different jendela! Over 300 of them! It's amazing that even in isolation, our participants were able to come up with unique ways of telling compelling stories – of being trapped in your home, tales of loneliness, the pandemic, children playing despite the lockdown, nature and gorgeous city skylines – with only a window as a guide. Some entries were visually stunning, some made us laugh, some conveyed a powerful message and some just made us go "aaaawwwww".
Even though most, if not all, photos submitted were entertaining, there were a few entries that did not meet the requirements and had to be disqualified. For example, some photos were not taken with a phone and a few others did not seem to link to the "jendela" description in our contest title, which means window in Malay.
Nevertheless, all the photos submitted were undoubtedly a feast for the eyes of the judges – whose scores made up 70% of the total marks! Still, those of you who managed to get lots of likes, good on you, that surely gave you the upper hand.
If you didn't participate, we hope your curiosity has been piqued enough to go look up all the entries by searching for #KLikDariJendelaku on Instagram. You'll be blown away by some of the cool pictures from our Malaysian phone photographers!
Congratulations to our top three winners for KLik Dari Jendelaku: First prize goes to Nurul Akmal binti Ahmad Shamsuri, second to Abdul Muiz Bin Mohamed Asri and our third prize winner is Suvethra a/p Sugumaran!
Congratulations also to our seven consolation prize winners: Zainul Za'aba Bin Osman, Mohd Shahrul Hafizi Bin Mokhtar, Mohd Hafizan bin Ilias, Muhammad Amirul Farid, Muhammad Mus'ab bin Mohamad Saipuddin, Mohd Samsi Bin Sumairi and Azahar bin Saary. We are grateful for your jendela photos, all of which were able to capture our hearts!
To our other participants, don't be discouraged! In a few days you will get another chance to flex your creative muscle and phone photography skills. We have a special KLik edition in store for you next time round so get your phones ready and on your marks to start KLik-ing again!