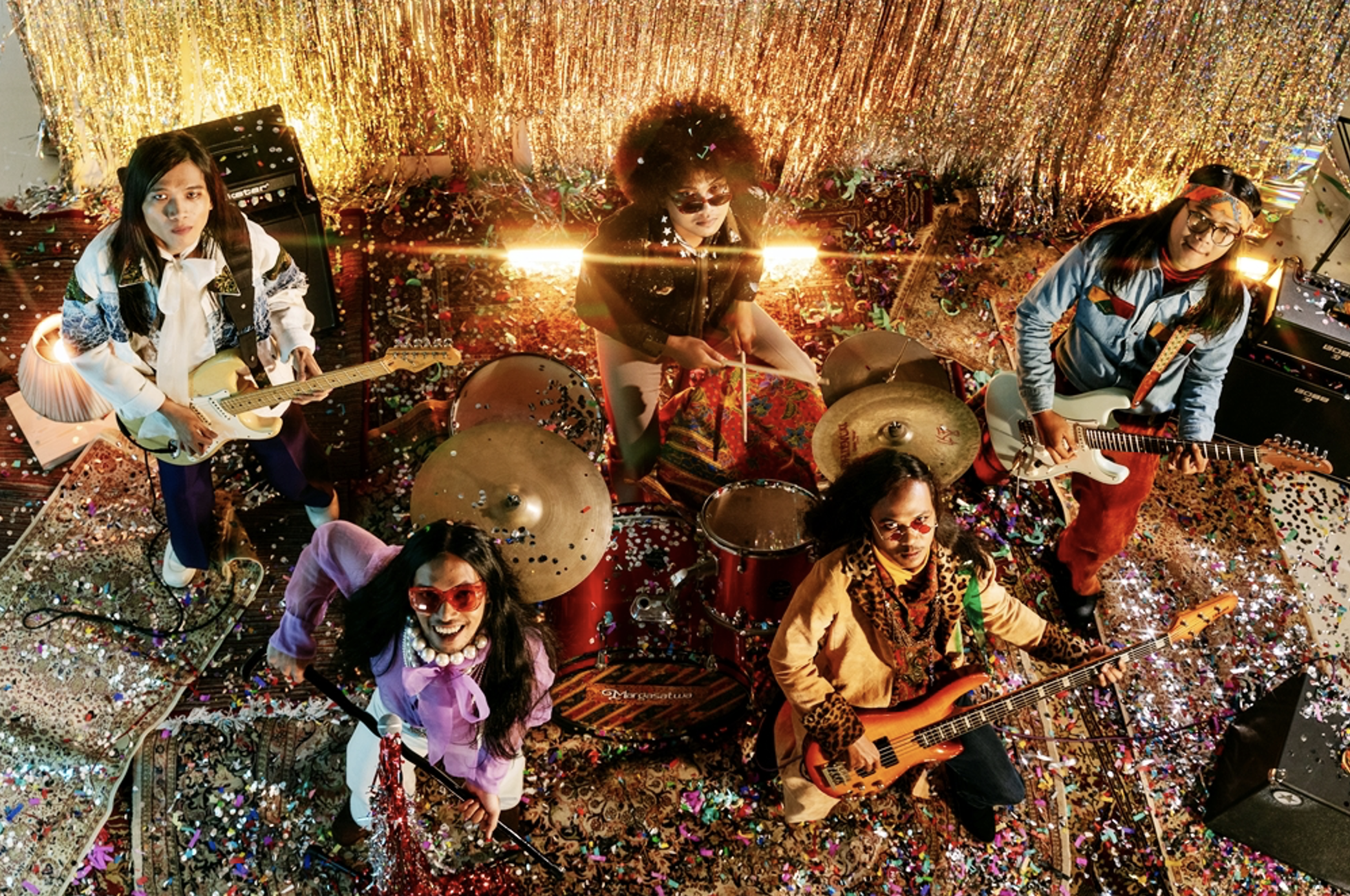 This local indie rock band's debut album has something for every listener – from psychedelic rock to smooth jazz, with a dash of traditional Malay instrumentation.
By JAYSON HO KHIN WY for Lensa Seni
With its members resembling a rock band straight out of the 1970s, Margasatwa (pronounced 'mergastua') is clearly a group that marches to the beat of its own drums.
In fact, this local band's name comes from an Indonesian word meaning "wildlife", which is befitting for a group with its unique personality.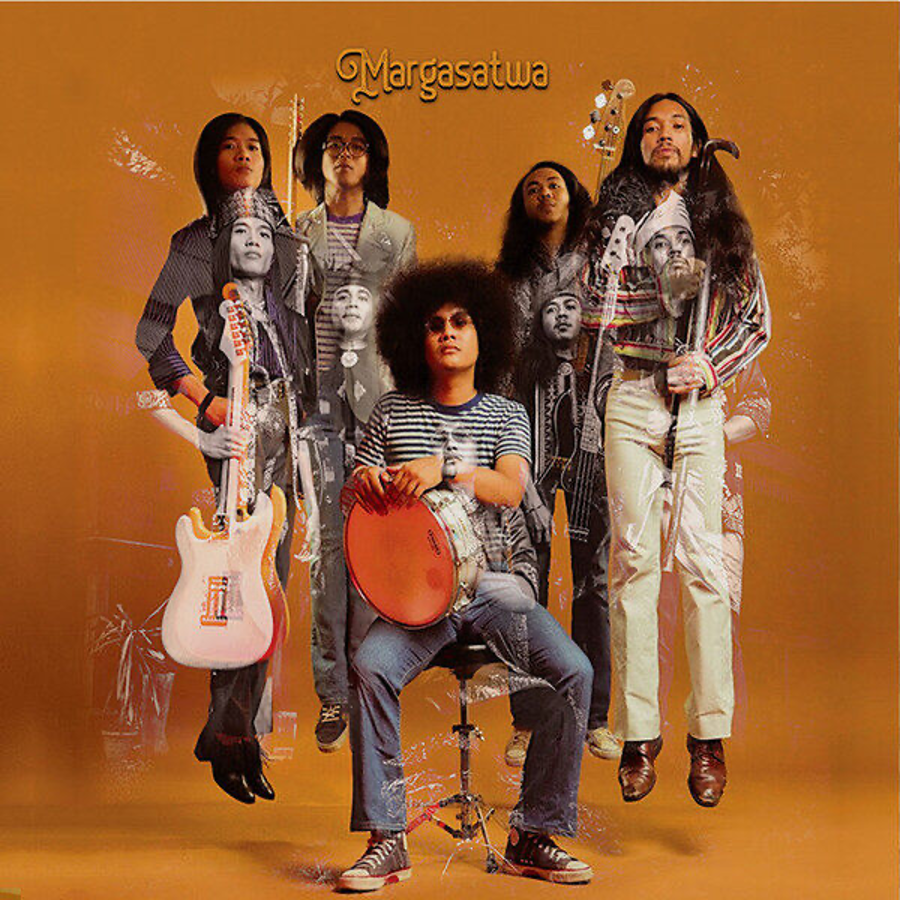 The band currently consists of vocalist Kimal, lead guitarist Fadhil, drummer Syahir (who stands out with his unique afro), bassist Shadiq and rhythm guitarist Shahir. Since the band's formation in 2016, Margasatwa has been making waves in the independent scene by revitalizing Malay psychedelic rock, making it the band's signature sound. Its debut album, also called Margasatwa, was released in 2019, showcasing the band's attempt at dabbling in a variety of different musical styles.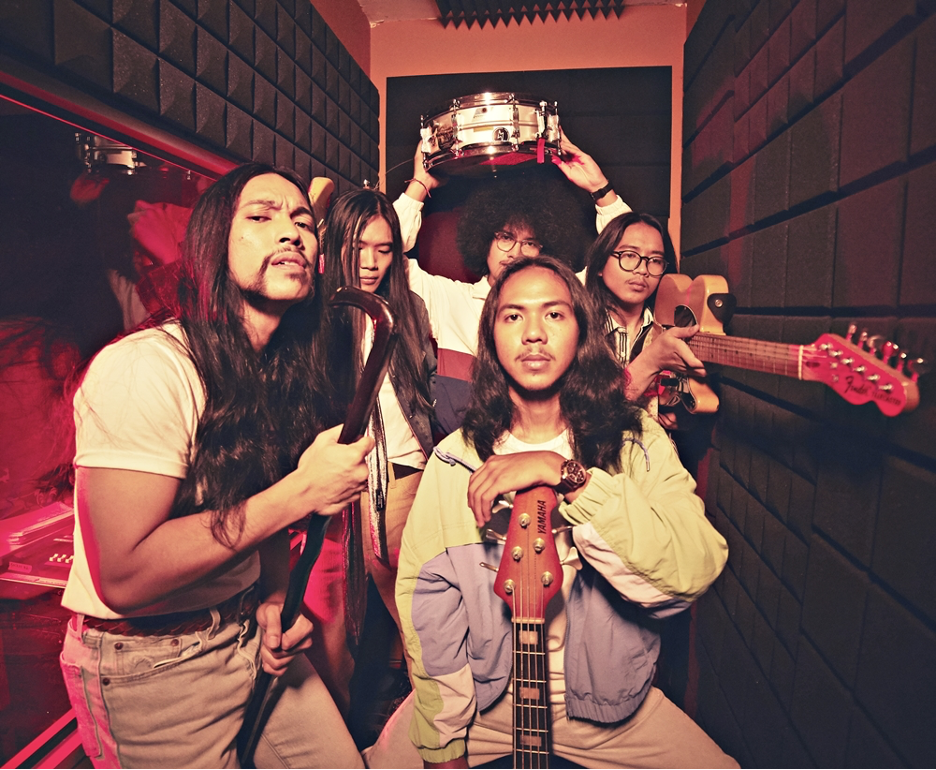 One might easily pick up on the surreal sound effects and synthesizer focus common in psychedelic rock/Pop Yeh Yeh in many of its songs. There is also an experimental approach to the variety of music genres found in this album, almost reminiscent of The Beatles during their Sgt. Pepper's Lonely Hearts Club Band era.
With Margasatwa's first released single, Ego, the listener is immediately transported into the 1970s with some mellow vibes. Despite its theme about clashing personalities, the song is sung in a mournful yet longing tone, with melodious crooning in the bridge. The band's poetic lyrics are replete with emotional metaphors such as "Muka masih basah disimbah masalah / Tubuhku mengiggil kerna menahan marah."
Asmara Botol Kaca, its next hit, however, kicks things up a notch. With a lively trumpet intro, the mood immediately swings into an upbeat jazz rhythm, complete with catchy melody. If you're not satisfied with just immersing yourself in the song's vibrant atmosphere, then the music video should get you into the groove with its psychedelic visuals and the band members jamming out with a road trip for the senses.
While creating an innovative sound that appeals to a contemporary audience using modern Western pop music, the band is also committed to retaining its local identity by incorporating traditional Malay instruments, which can be heard in some of its singles. From the intro beat of the rebana (drum) in Germesik Hilai to the gamelan accompaniment found in Merpati, there is the occasional element of unpredictability found in each song.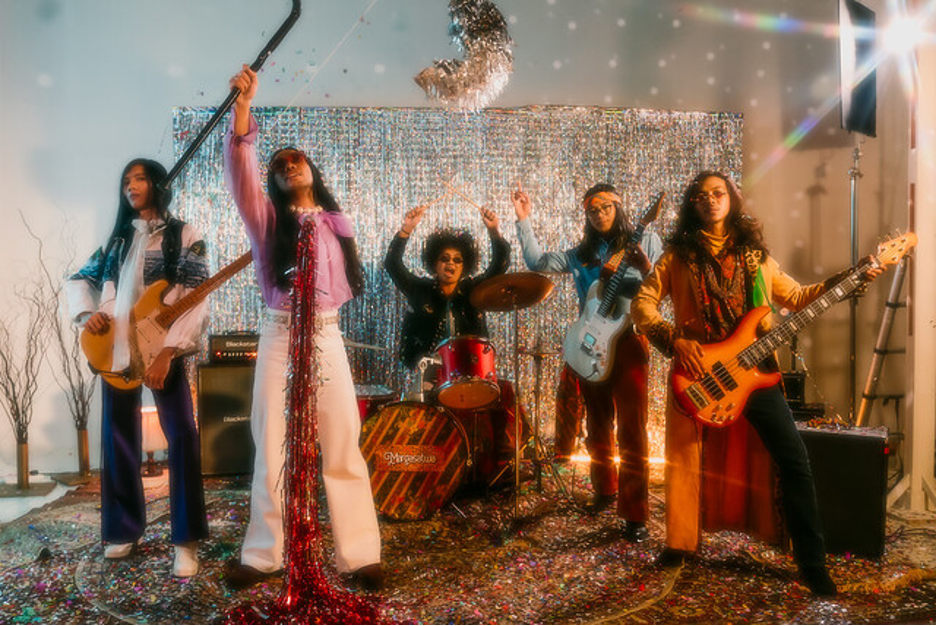 Yet not all of Margasatwa's music is filled with jazz and funky vibes. Rounding out the album, Setelah Itu stands out for its composition as a traditional Malay love ballad. There is a smooth quality to this piece, gentle in nature while the singing is accompanied by plucked strings and a seruling (bamboo flute). The lyrics hint at the tender and playful affection shared between a couple – there is also a subtle intimacy, yet not promiscuous: "Hulurkan tanganmu / Aku ingin pegang / Setelah itu kita boleh tidur."
Outside of this album, its latest single, Yang Asli, is worth checking out, with the music video being Levi's Music Project (LMP)'s first official production after Margasatwa won the local LMP band competition in 2020. The four-minute clip has everything one can ask for in a rock video, from split-screens to glitter-filled sets and slow-motion scenes of long hair blowing in the breeze. It's a performance that's not afraid to go all out in a campy manner, while also inviting us to embrace our own quirks and what makes us one of a kind. There's also a Japanese rendition of this song to honour the Malaysian athletes competing in the 2020 Tokyo Olympics, which can be found on YouTube.
With just one album recorded as of now, Margasatwa has certainly made a name for itself as it continues to perform and create music of its own. What drew me to this band – and hopefully others too – was more than just its aesthetic image of bringing back the 70s in style, but the band's bold approach in experimenting with different genres. I believe there's something for every listener in each of Margasatwa's songs with its fresh and inspiring style of sound, while also acknowledging the band's homage to its traditional roots.
You can check out the band's Facebook page for more details about its upcoming performances, or follow it on Instagram. Margasatwa's album is currently available on Shopee.
Jayson Ho Khin Wy is a participant in the CENDANA ARTS WRITING MASTERCLASS & MENTORSHIP PROGRAMME 2021
The views and opinions expressed in this article are strictly the author's own and do not reflect those of CENDANA. CENDANA reserves the right to be excluded from any liabilities, losses, damages, defaults, and/or intellectual property infringements caused by the views and opinions expressed by the author in this article at all times, during or after publication, whether on this website or any other platforms hosted by CENDANA or if said opinions/views are republished on third party platforms.