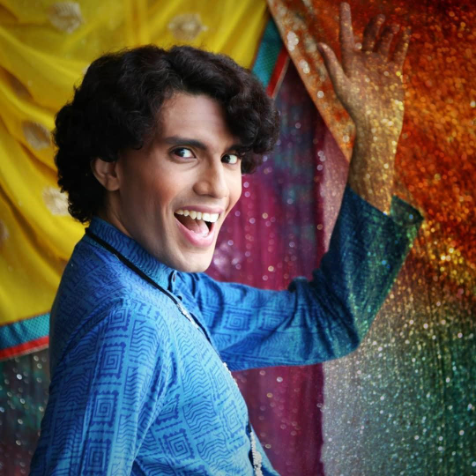 After winning Best Director at SHORT+SWEET (Theatre) Malaysia 2021 and facing the challenges of the pandemic, actor Nikkhil Menon contemplates the future of local theatre.
By LEE XIN YING for Lensa Seni
Theatre in Malaysia is not doing too well. After almost two long years under Covid-19's grip, the country's art scene is understandably weary, especially theatre, where the next act reads like a hazy script. The question now looms: what is next, and is there a silver lining?
For theatre actor Nikkhil Menon, there may be bright skies ahead. But you'll have to look hard to find them.
At the start of the pandemic, the familiarity of performing and the physical activity involved were replaced by waiting and anxiety. All of this was channelled into Nikkhil's directorial debut Lockdown, co-written with Malachi Edwin Vethamani, and starring Nisya Aziz and Ian Skatu. The play later took home awards for Best Director, Audience Choice, Best Actor, Best Actress and also the Mercedes Benz Creative Excellence Award at 2021's SHORT+SWEET Malaysia Festival, ending his year with a well-deserved win.
Yet, his victory was a bittersweet one. Like many, if not most of his theatre peers, Nikkhil lost his stable income with PJ Live Arts during the peak of the pandemic. The movement control orders dragged on and many theatre workers were without a concrete plan for the future, and with original projects postponed or shelved and no castings to go to, Nikkhil started waiting tables at BoboKL.
"It was good exercise to work the floor and keep up the coordination," he acknowledges. Malaysian theatre pivoted to a virtual existence, as did the rest of the world. Nikkhil notes how online workshops and zoom script readings were thriving, consistent and easy to access. The down time nudged him back to the basics – watching and analysing plays, musicals, opera, movies.
What came together following that was a steep learning curve. "I remember how stressful doing a Zoom casting was in the beginning and how exhausting just 10 minutes of that was. I feel, on the bright side however, that I developed certain skills. I wished I had better equipment to dive into voice-overs while stuck at home, but I needed to update my almost decade-old laptop," he says.
Theatre took some pretty hard blows. It began with PenangPac grimly announcing its permanent closure, right after its 10th-anniversary celebration last October. On KLPac's Instagram feed, you can find its record of going 376 days without an audience as of Sept 7, 2021, which directly translates into more than a year without income, stability or security.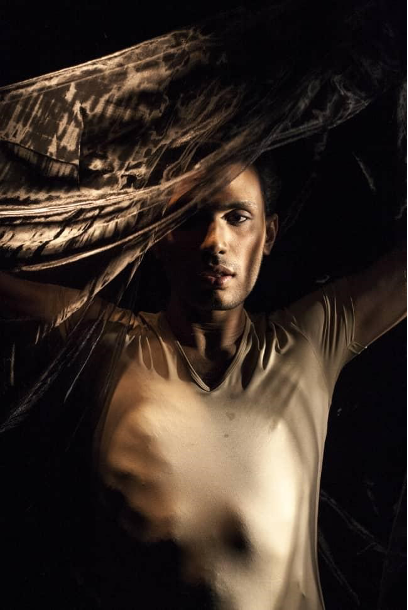 If two of Malaysia's largest performing arts centres struggled to this extent, imagine how much worse it was for smaller production companies and other professionals. Not just actors, playwrights, choreographers and directors, but also technicians, stage managers, stagehands and ushers. Like Nikkhil, many accepted jobs in other fields to make ends meet, but not everyone found their way back.
When asked whether he has personal acquaintances who stepped away from the profession, Nikkhil affirms this, but at the same time he is also positive of their return once "the time is right".
"I think the pandemic forced everyone to weigh in on whether theatre is more of a passion or a profession," he says.
So, what now? Nikkhil is uncertain.
More than anything, he feels that a lot of actors are starting from scratch again, himself included. The industry was ravaged and has little support. Comparing Malaysia to neighbouring countries such as Singapore and Thailand, he expresses that our performing arts looks more like a "scene" than an "industry". While there are talented and passionate young actors, proper management and producers with a business mindset to lead the arts are urgently needed.
"When I wasn't an actor, I was working front of house or as a stagehand. These days I am clawing with fellow artists to carve out a different path. How do I achieve my dream of being a working actor when my options are limited and we're facing burnouts quicker than usual?" he says.
In order to sustain the performing arts and let it flourish in the long run, he suggests we start by emulating the "Brechtian style", a theatre method where audiences are encouraged to engage critically, rather than emotionally, with the material. Rather than being reactionary to everything, it might be more useful to ask the correct questions on topics that truly matter.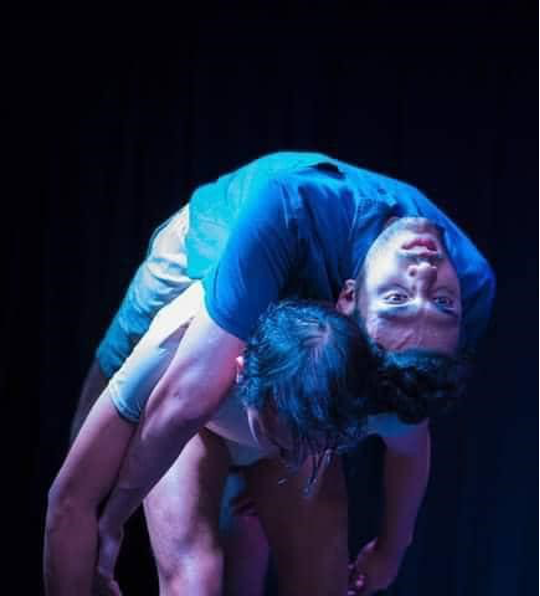 At any given chance, performers are ready to leave the country to go elsewhere to pursue the arts. What does that say about local theatre? And how is our theatre heritage being cultivated?
When in doubt, education is a good place to start.
"Theatre and the arts ought to be given importance not only in private schools but also in public institutions," says Menon. Without ever knowing what theatre is about, the general public will always prefer mainstream entertainment and reception towards theatre will likely remain lukewarm at best.
Establishing a guild for theatre practitioners is another recommended step for growing our "scene" into an "industry" and ensuring the livelihood and wellbeing of our performers.
Nikkhil raises the possibility of taking chances, pushing boundaries and determining the exact level of awareness we aim to raise in arts and entertainment.
 "If Malaysia is diverse, then all aspects of theatre – musicals, plays, music, dance, busking, performance arts – must come together irrespective of the language, culture and heritage. Malaysians should be made aware that theatre is just as important as television – it's not just a "Citrawarna" showcase," he says.
LEE XIN YING is a participant in the CENDANA ARTS WRITING MASTERCLASS & MENTORSHIP PROGRAMME 2021
The views and opinions expressed in this article are strictly the author's own and do not reflect those of CENDANA. CENDANA reserves the right to be excluded from any liabilities, losses, damages, defaults, and/or intellectual property infringements caused by the views and opinions expressed by the author in this article at all times, during or after publication, whether on this website or any other platforms hosted by CENDANA or if said opinions/views are republished on third party platforms.