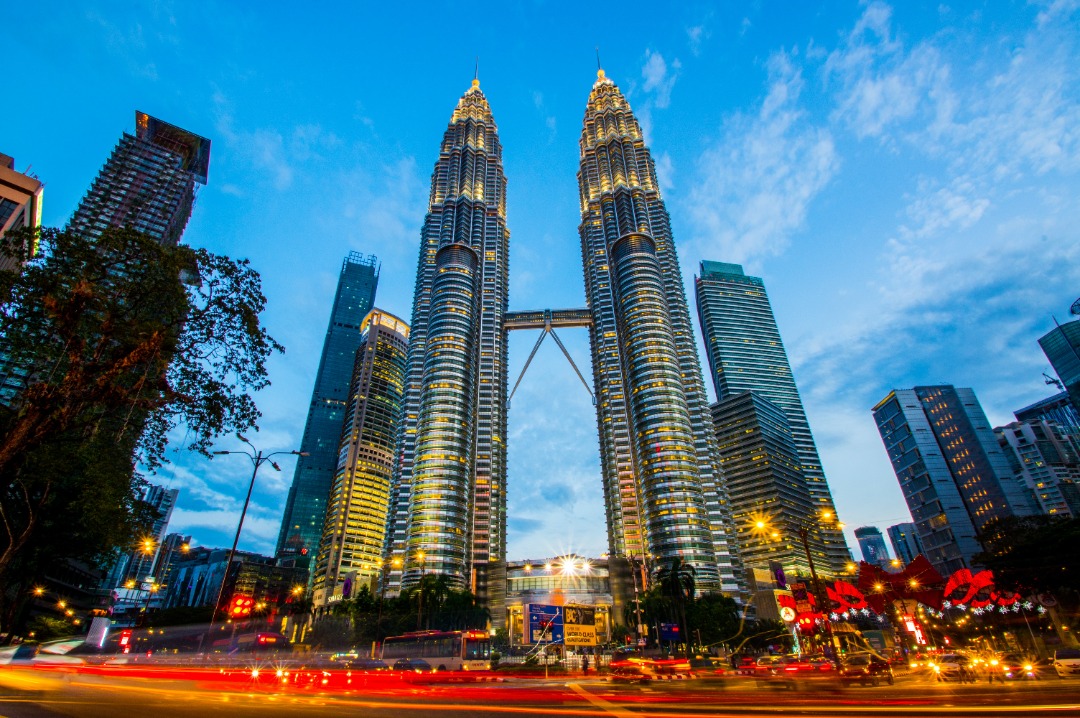 Newcomers, if this is your first time here, trust us, you're up for an well-rounded adventure! Natives and long-time dwellers, no matter how well you've known The City, truly there won't be a dull moment if you decide to play tourist in your own backyard with everything KL has to offer.
"Tak kenal, maka tak cinta." – Malay proverb
*Translation: "You can't truly love until you've gotten to know (someone or something)."
A brief backstory: Kuala Lumpur, the capital of Malaysia set in the country's peninsula is buzzy, brazen and pretty busy. It's our version of the city that never sleeps! A commercial and cultural hub that gained municipality in the early 1970s, Kuala Lumpur took its name from the literal Malay translation, which means "muddy estuary". Contemporary KL as we see her today excellently represents a melting pot of colourful customs and traditions, given its multicultural trait. Meandering in The City translate to allowing yourself a sensorial journey; let good food bring you a taste of home, explore the wonders and wilderness of the city, connect with the locals and let the sights and sounds of the urban jungle mesmerise you.
While it's impossible to bombard this space with everything you could try (or revisit) while you're here, we have decided to pinpoint what and where you can start or restart with. Here is a quick guide.
PS: Getting places via public transportation? If you're not fully out and about with Grab, a commuting combo of Rapid KL or GoKL bus rides, KTM Komuter, LRT and Monorel should get you in and out of the city breezily.
Makan-Makan di Bandaraya | Taste The City
Craving for a taste of Malaysia in the city? KL is rich in immersive flavours and with each race, culture and heritage comes a variety of palettes, generational recipes and cooking styles. Pair that with generous hospitality and some noteworthy décor, and a makan-trip turns out to be as much a feast for the soul as it is for the tummy. Figuring out where to dine in KL can sometimes be a fun problem to have if you ask us!
Merchant's Lane Cafe in Petaling Street
Located on the first floor of a heritage shophouse above a souvenir stop near ATC (Advance Tertiary College), a must-visit is Merchant's Lane – a gem on Jalan Petaling (which also houses rows of hawker stalls, art stops and such). An Instagrammable choice and a great spot to hang out with friends, it offers a nice ambience from its exposed ceilings, custom-made rattan furnishings and vintage Malaysian setting. Its food is a culinary twirl of international favourites with a distinctively Asian twist. When you're here, why not pick their Aglio Olio that comes with a choice of chicken rendang or prawn?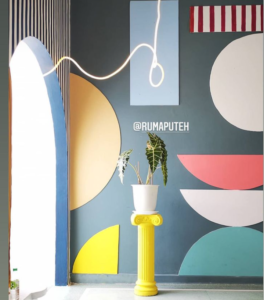 Ruma Puteh at Jalan Kuantan, Taman Tasek Titiwangsa
A newcomer to the long list of Instagrammable cafes sprouting in cosy KL corners (we simply cannot name them all), Ruma Puteh serves its hearty menu with bold, Pinterest-y interiors. Eclectic yet welcoming, your eyes will tingle with joy and excitement long before your food arrives when you have a meal here. It boasts a line-up of specialty food from Johor like lontong darat, laksa Bugis and kacang pool, among other local delights.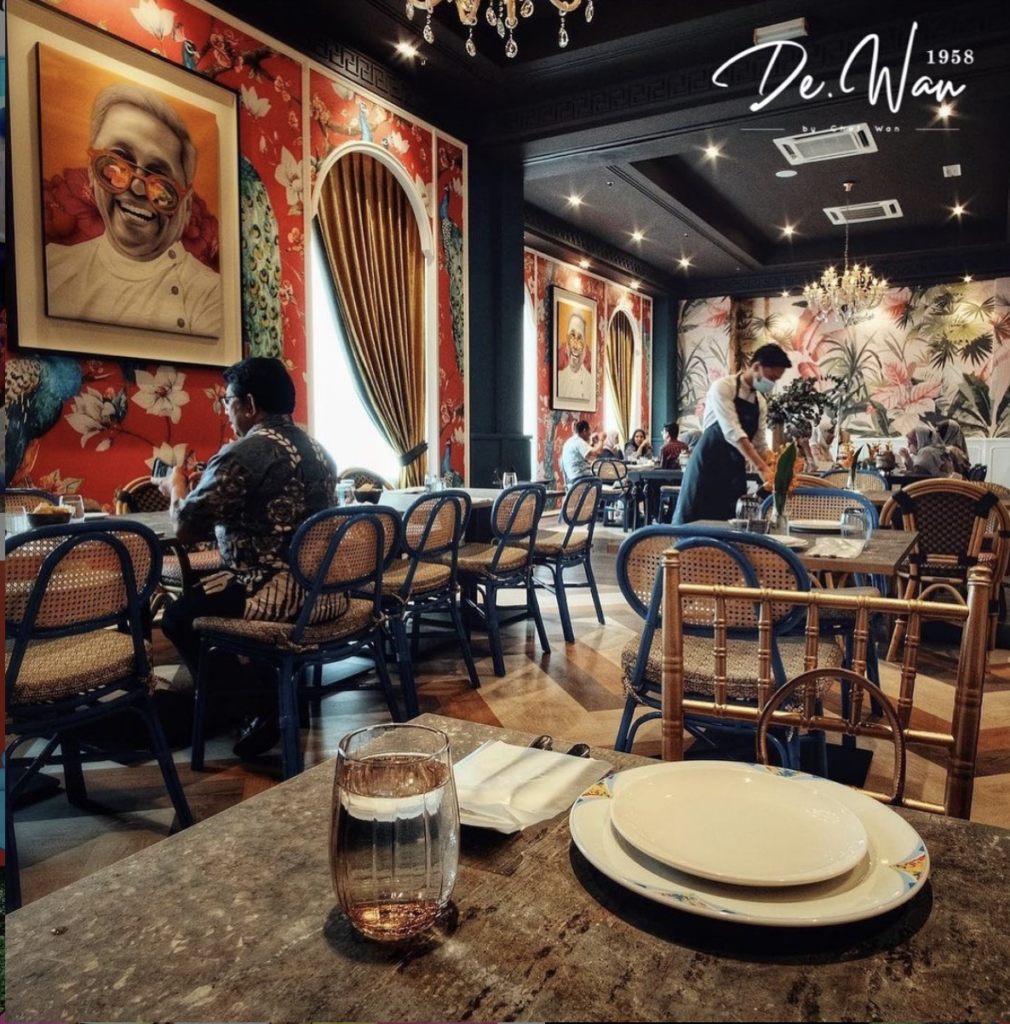 De.Wan 1958 by Chef Wan In The LINC KL Mall
Photos: @dewan.space on Instagram
Nestled in The LINC KL Mall off Jalan Tun Razak (which is a must-visit thanks to its homey yet modern concept), De.Wan 1958 is a gastronomic adventure presented by the one and only Datuk Redzuawan Ismail aka Chef Wan! The restaurant, favoured by Malaysians – couples, friends and families alike – promises diversified Malaysian cuisine with the vibrant chef's special touch. Dining here means you're in for an elevated course, think jumbo prawns (udang galah) cooked in rendang or duck in masak lemak cili api. Did we mention the stunning décor?
PS: If you like this, you might also have a look at Bijan Restaurant and OpenHouse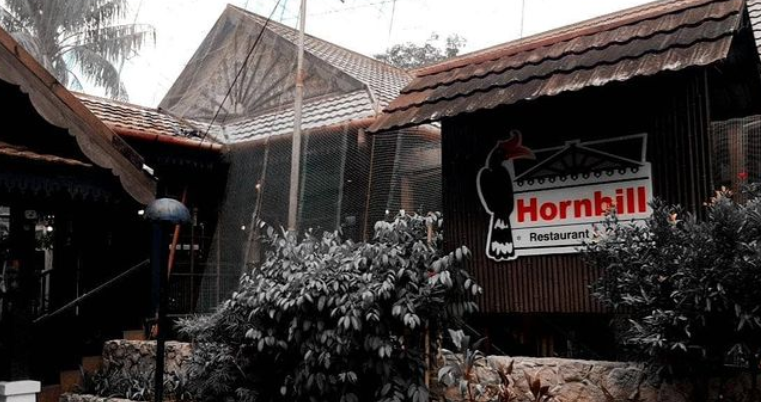 Hornbill Restaurant at Perdana Botanical Garden in KL Bird Park
Fancy a feast in the wilderness? We have a spot you might like! Dine in the midst of a lush tropical forest and if you're lucky, maybe a Rhinoceros Hornbill might join you for lunch! Located within the KL Bird Park is Hornbill Restaurant, which serves both authentic Malaysian food as well as Western classics like chicken chop and fish n' chips. The restaurant's architecture a la Malay kampung house adds to the rustic and authentic experience of dining.
Jalan-Jalan Cari Seni | Go On An Artsy Adventure
We're all for the happenings during Art In The City! The spectacular three-month event aside, art is all around in KL; plenty to bask yourselves in and take home to your loved ones. Kuala Lumpur is bursting with creativity and passion translated into physical and visual forms. Which is why we're including these art hubs, galleries and gift stops for your intended wanderings.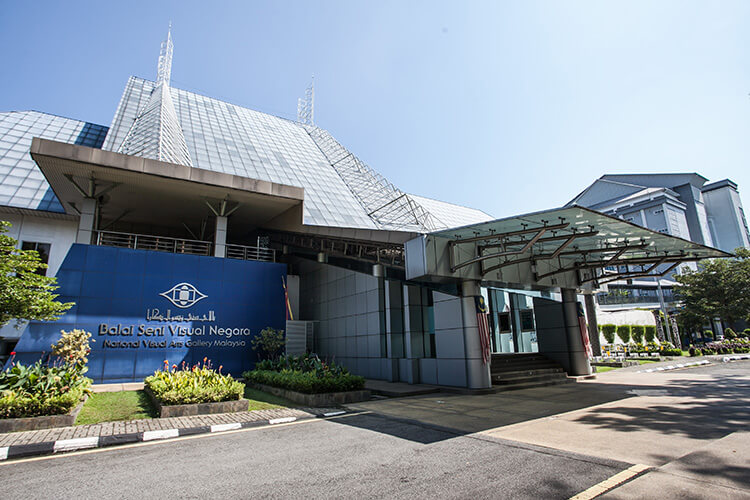 National Art Gallery at Jalan Temerloh, Titiwangsa
No KL art tour is complete without a day spent at the National Art Gallery, otherwise known as Balai Seni Negara in Malay. The gallery sits in central KL and is easily accessible via public transportation; featuring Malaysia's best and upcoming names in the art scene but also an international line-up. Nothing is ever the same in between visits, as the features shift from state-of-the-art installations and strange metaphors and moving visuals. Catch what's waiting for you right now via the official website.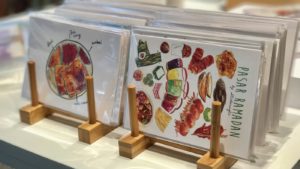 ILHAM Gallery along Jalan Binjai
Get connected with the art at ILHAM Gallery, a charming, underrated museum located on Levels 3 & 5 of the ILHAM Tower. Aiming to appeal to a diverse audience, it aspires to hook those already engaged in the arts as well as those discovering art for the first time. It is among one of the perfect places to appreciate and participate in the world of arts! As the Malaysia art scene blooms, art spaces like Ilham Gallery present a vibrant programme of exhibits that feature a range of historical and contemporary art. You can expect spectacular exhibitions here, where every expression of art is displayed and curated perfectly. After going through the works, you may also visit their gift shop, library and café.
Jalan Alor Street Art on Bukit Bintang
If you're a fan of street art and don't mind sprucing up your Instagram feed every now and then, head to Jalan Alor at Changkat, Bukit Bintang to experience an artsy wonderland. Bright and lively murals on the walls (and sometimes even on the floor) of the back alley run in between Changkat Bukit Bintang and Jalan Berangan, with some protruding through stepped side lanes. Truly a cool spot to be!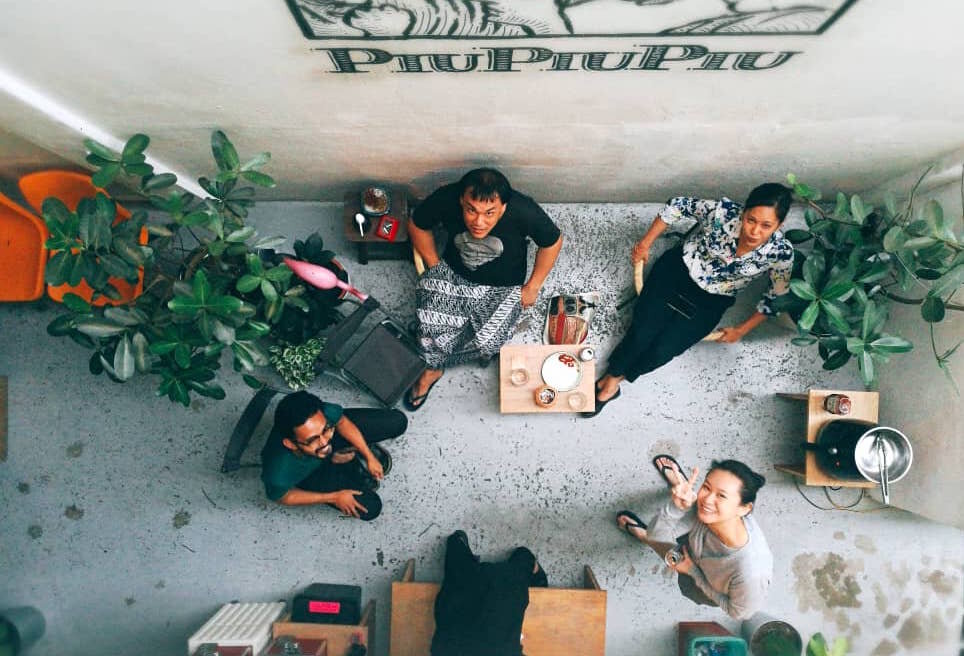 The Zhongshan Building at Jalan Rotan, Kampung Attap
To those hearing of this the first time, it's challenging to describe what the Zhongshan Building really is but in essence, the refreshing, restored building is home to a remarkable list of curated stores. Slightly off the periphery of Jalan Petaling, the building is an urban rejuvenation project described by its collection of merchants. In it, a community of booksellers, foodies, music knacks, designers, researchers and art consultants reside. A passionate local creatives' hub (with a gallery called The Back Room in house), this is a must visit for the lovers of all things exciting… sometimes novel.
Bersiar-Siar Buka Mata | Take A Refreshing Walk
In it for some historical punches or wanting to go a little off-grid to see some greens, maybe breathe into some fresh air? KL is a place for seekers of all sorts. Catch the sun, learn about the past, connect with the locals – do them all! Here are where you should start with.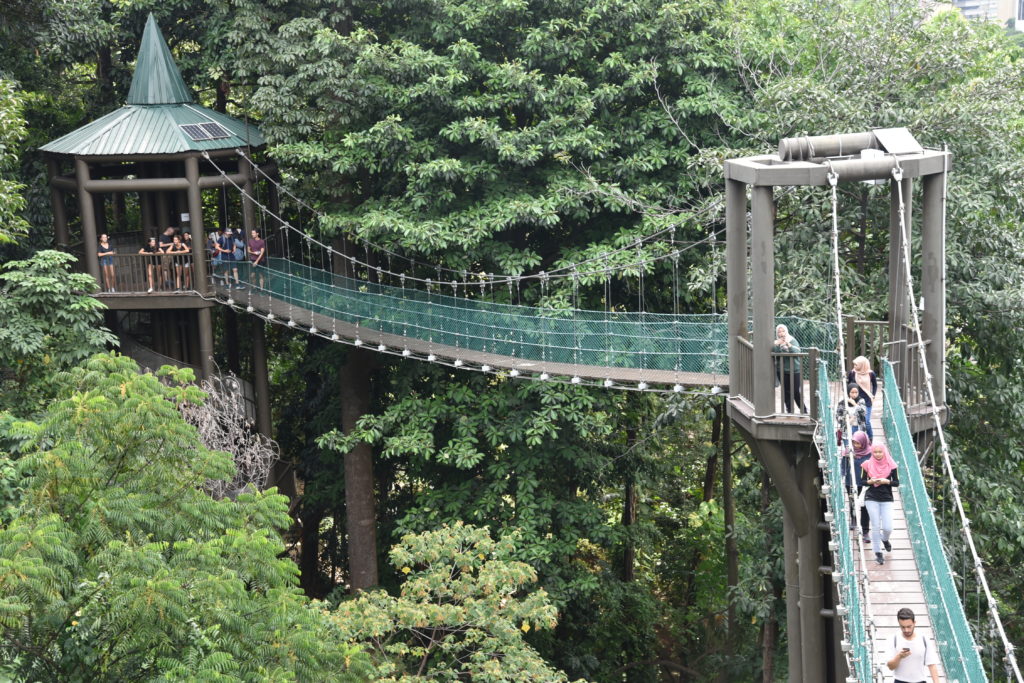 Taman Eko Rimba (aka KL Forest Eco Park) at Jalan Ampang, Bukit Nanas
KL Forest Eco Park, also known as Taman Eko Rimba KL (previously known as Bukit Nanas Forest Reserve), is a permanent forest reserve in Malaysia. It is the city's green lung and the home for flora and fauna, a fab stop to hear jungle sounds in the city. You may go camping, trekking, and even revel about seeing huge tropical tree species. The major attraction of this place is unmissable – the canopy walk that overlooks the forest and KL Tower! If you're lucky, you could come across the park's two native monkey species. Dress comfortably, preferably in sportswear and running shoes as there are severe slopes along the forest trails. Check out their map before heading in, so you don't get lost!
Orang Asli Crafts Museum at Jalan Damansara
Among the many museums you get to enjoy in Kuala Lumpur, visiting the Orang Asli Crafts Museum is a must. This museum is dedicated to showcasing the arts and handicrafts of the indigenous. The Orang Asli is a collective term that refers to all of the indigenous peoples in Peninsular Malaysia. In this museum, you will learn more about the Orang Asli people which consists of 18 different tribes divided into three main groups, namely the Negrito, Senai as well as the Proto Malay.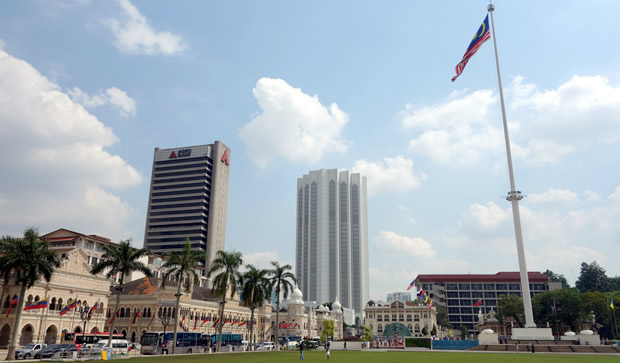 Merdeka Square
Probably the country's most well-known landmark, the Merdeka Square (also Dataran Merdeka in Malay) is named so because it was where the Malayan flag was first raised in August 1957! Annually, it's where national day parades are held. The square, previously a cricket pitch, is central to the Sultan Abdul Samad building and the Royal Selangor Club, two equally historic stops to visit while in the city. Also, Pasar Seni (aka Central Market – yet another must-visit for art stops), where local handicrafts and select artisans gather is simply a short walk away.
Suara-Suara Kuala Lumpur | Listen To The City's Voices
Now that you have reached the end of this concise list, a little treat: we have compiled a playlist to accompany your days and nights touring KL! Featuring a selected mix of the city's artists and composers, press play and listen to this together as you're walking upon art stops and strolling in the heart of Malaysia's attractions.
(link to Spotify playlist/insert web player)
(Featured photo at top of story: Mohd Jon Ramlan on Unsplash)