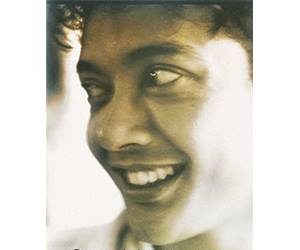 The nation bids farewell to the inimitable Jit Murad.
By ANN MARIE CHANDY
When you think of Jit Murad, a smile probably lands on your face. Whether he was a friend, acquaintance, someone you worked with or just knew because of his incredible talent and popularity, Jit had a way of making you feel happy and special.
The writer, actor, stand-up comedian, director shone bright because he spread so much laughter; always acknowledged people, defended causes he felt strongly about, and shared his stories big and small.
In the last few years, Jit had struggled with his physical and mental health and yesterday (Saturday, Feb 12) at the age of 62, he passed away at his home in Damansara Heights, Kuala Lumpur. His death has left a legion of friends and fans devastated, as is evident from the flood of warm, loving messages left in remembrance on social media.
The son of former Education director-general Tan Sri Murad Mohamed Noor, Jit studied Sociology and Urban Planning and got a masters degree in 20th Century Art History, a decision that edged him to a career in theatre, according to The Star. He began his acting career here in Malaysia in the late-1980s, and gained much popularity when the Instant Cafe Theatre first began doing its revue shows in KL.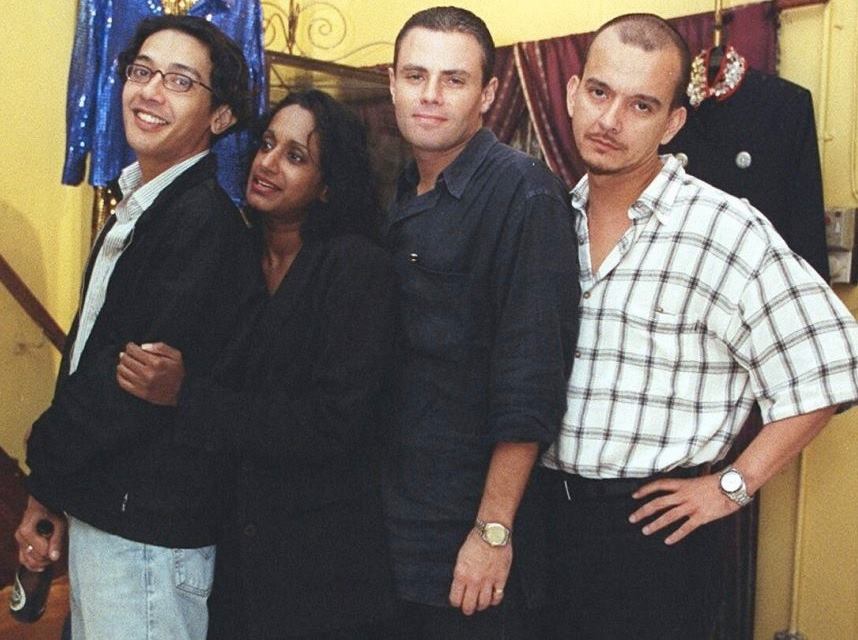 Production designer/artist Yee I-Lan writes on Facebook: "One of the great privileges of my life was to have lived in KL in the 1990s when I bore witness to our collective incredible energy, vitality, optimism, recalcitrance, intelligence, wit, joy, artistry, sexiness and audacity. Central to this energy was The Instant Cafe Theatre Company and central to that was you Jit Murad with your own planetary gravitas that pulled us all into your whirlpool."
Indeed, a whole generation of Malaysians who had the opportunity to witness Jit in action would share that sentiment.
Jit's stage acting credits included appearances in A Midsummer Night's Dream, The Merchant Of Venice, Death Of A Salesman, Black Comedy, As Is, Gross Indecency: The Three Trials Of Oscar Wilde and A Man For All Seasons. He was not just a star of the stage, he also appeared in a number movies: Mat Gelap, Selubung, Beyond Rangoon, Perempuan Melayu Terakhir, Mimpi Moon, 1957: Hati Malaya among others.
But perhaps he shone brightest in his playwriting. Together with Zahim Albakri, Jit helped start Dramalab which encouraged new writing. Jit's own plays include Gold Rain and Hailstones, Spilt Gravy on Rice, The Storyteller and Visits. Jit was a multiple Boh Cameronian Arts Awards winner, a force to be reckoned with. Yet he always remained down to earth, amiable and approachable.
Singer-songwriter-playwright Shannon Shah says on FB: "Jit Murad made me believe that Malaysians could and must tell Malaysian stories. I was certainly transformed by all of his, told with humour, savage wit, and humanity."
Musical theatre producer Llewellyn Marsh concurs, saying that Jit was full of rapier wit and truly had the gift of the gab (in real life and on social media). Marsh has written a note to Jit on FB: "The privilege was truly mine being able to work on productions of your theatrical work and also on the comedy and cabaret scene with you. You were the only playwright who truly spoke to me and made us all feel like your stories belonged to each and every one of us."
Writer/actor Lennard Gui remembers meeting Jit in 1990 when he auditioned for ICT's staging of A Midsummer Night's Dream.
"He had the role of Puck and I was trying out for one of the supporting parts. I totally messed it up of course, but little did I know he would become an important part of my artistic growth in the years to come. Almost a decade later, I was asked to co-produce his play Spilt Gravy On Rice for Dramalab and thus began our theatrical association and (dare I say) friendship. I was always awestruck by his wit, kindness and generosity – as well as fearful of getting on his wrong side because he would cut you down with the power of his words if you ever crossed him, his friends and family, or his chosen clan! We drifted apart after I left the scene, but every now and then he would reach out and leave a beautiful message on my social media. Even after all the time and distance that passed between us, his love was as palpable as ever, and it made me swoon that he thought of me at all. Now he's gone, and all we're left with are the imprint of his memories and the impact of his amazing work on the Malaysian performing arts scene. He will be missed, but he will not and never be forgotten."
Jit was also a popular stand-up comedian best known for his alter ego Rene Choy – the hairstylist who had opinions on everything! On FB, comedienne Joane Kam calls him a national treasure: "Your wit & talent knows no boundaries. Thank you for being a SPARK in so many lives. May you find your happiness NOW. The world has lost a beautiful soul."
Lecturer in Digital Culture and Society Niki Cheong, who once earned his stripes in the local art scene working for Dramalab, describes Jit as a force of nature – an acerbic, prolific genius.
"He wasn't just a world-class playwright, the stories he told and issues they dealt with were amazing contributions to intellectual life in Malaysia. I first met him in a small rehearsal space in Taman Tun back in 1998 when I was interviewed and then hired as assistant stage manager for Gold Rain and Hailstones. But more than the love that production harnessed in me for theatre, Jit, Zahim and all showed an 18-year-old struggling with his identity pathways forward. And they remained that lighthouse for me for decades after. This picture of me and him at BSC was taken 9 years ago – it's the last picture of us together I can find. But in searching for photos, I found so many messages from him telling me how proud of me he is, until as recently as last year. I wish I had told him that so much of it was down to the lessons he taught me and the confidence he gave me.
"Jit to me is the clear example of why visibility is so important – I stand on his shoulders, as a beneficiary of the legacy he and many others in his generation have left behind. I am indebted to him. Rest well, Jit."
From all of us, thank you Jit Murad for the legacy of work that you have left to inspire generations to come. You live on.