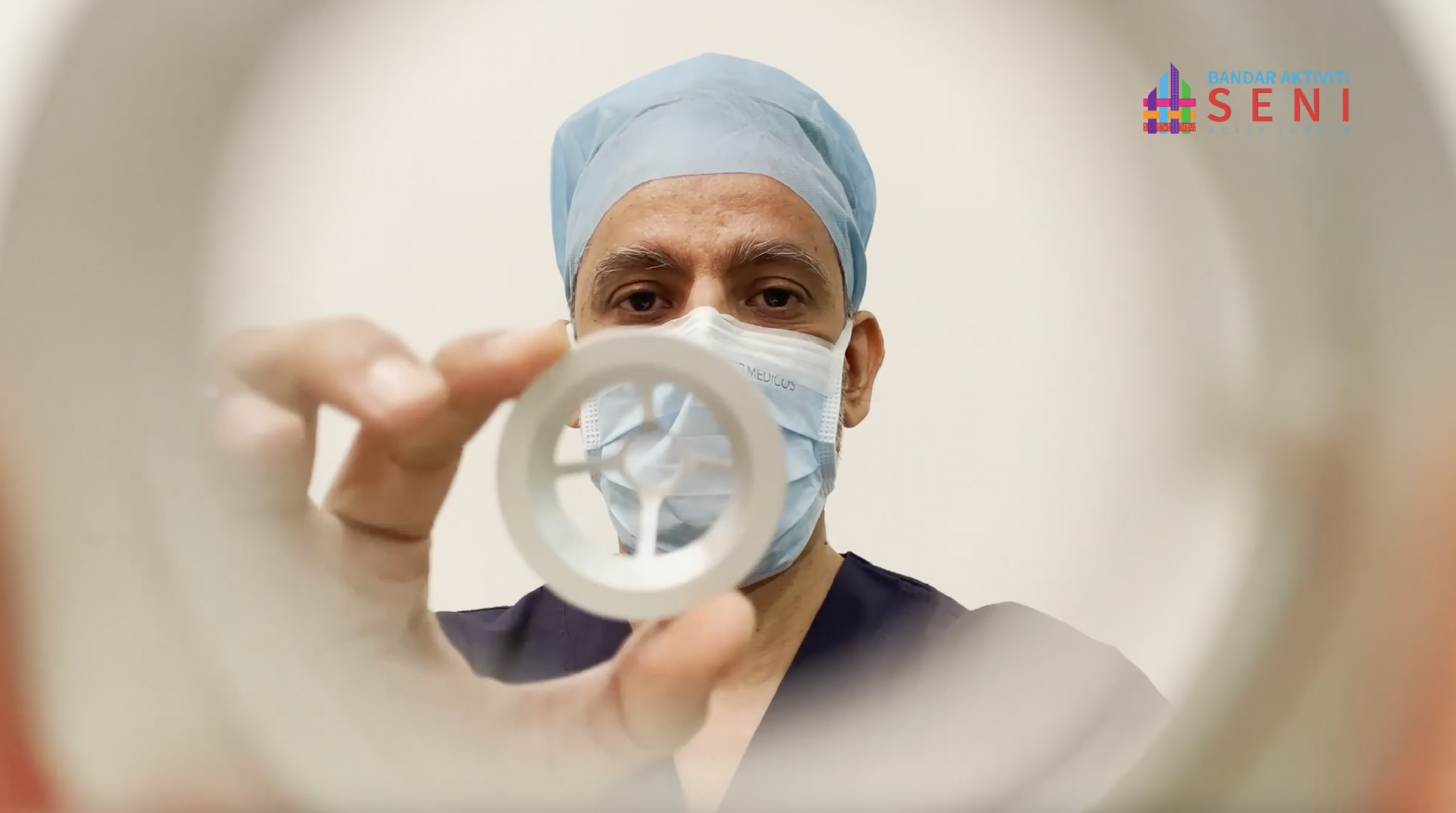 With extra time on his hands during the pandemic, eye specialist Dr Azhar Zainuddin used general medical waste to create art.
By SOFIA SHAMSUNAHAR and CHADEL SOON
Everyone can be an artist. No matter what profession you have, there's always a way to add some creativity into your life. Take for instance Dr Azhar Zainuddin, a Malaysian eye specialist whose creative leanings were unearthed during the pandemic.
Dr Azhar usually performs Lasik surgery, which is surgery that uses a laser to correct one's vision. In each of these surgeries, a sturdy metal cone (patient interphase cone) is used and disposed of. Dr Azhar couldn't help notice how "cute" these were, and thought it was a shame that so many pieces were wasted every week.
"These things look so nice and cute and we are just throwing them away," he said, adding that approximately 50 to 60 of these non-hazardous cones are thrown away weekly. This year, Dr Azhar decided to start collecting the cones. He viewed them as a sort of building brick, and started to glue them together to create a tower sculpture.
After completing one small tower, Dr Azhar had a mission to create something larger. Using a leftover tile as the base, he built the tower and then realised he wanted to create another in order to make a replica of the Petronas Twin Towers.
"Since we are Malaysian, why not make something Malaysian?" he shared.
The homemade sculpture took Dr Azhar a few months to complete. With a full-time job, he found time to be creative in the evenings when he came home from work. "During the pandemic we had more free time, so the 'artist' in me came out again," Dr Azhar said.
He completed the piece right before Hari Kebangsaan this year. "I think all of us are artists," he said adding that it's just how much of our creative self we let the world see, and how much we are exposed to creative things. "Whatever your profession is, you can always find a ways to be creative. Or you can, like me, make some art with waste products!"