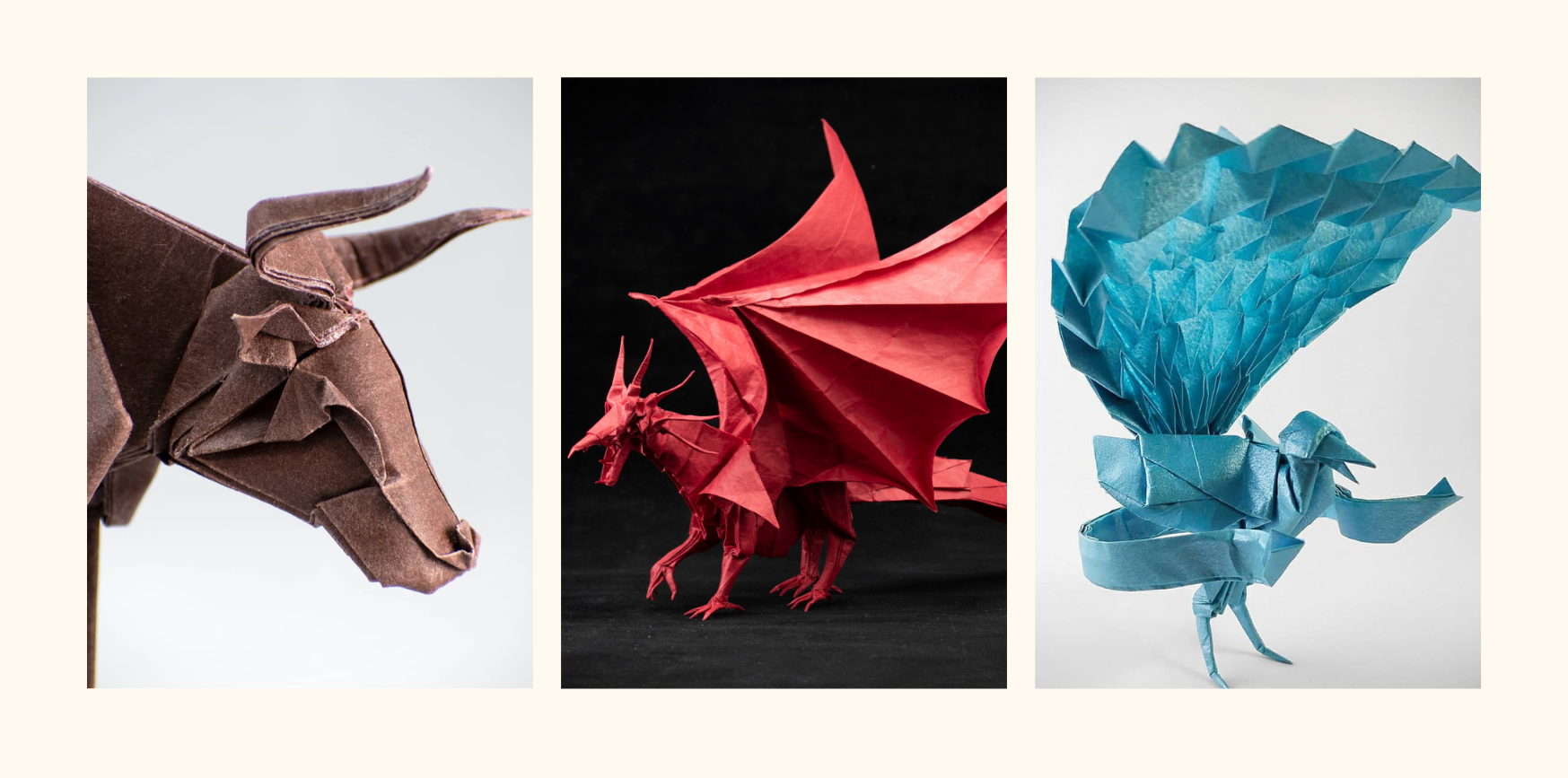 Intrigued by his creations, BASKL follows 21-year-old Nicholas Low's paper trail – when he began taking an interest in the artform, who his heroes are and what's in the pipeline.
By NABILA AZLAN
"I was not much of an arty person before I got into this really – origami was my entry point into art," begins Nicholas Low on his paper-folding journey. The artist is currently a Digital Media student at INTI University so in between life at school, he allots some time to bring his imaginations to life.
"Origami is often seen as child's play in the general public's perspective, so I try to do something about that. One thing that helps is presentation. (Attaching) good pictures and write-ups can really portray origami as something that is more."

Nicholas Low
At some point in our life, we all must have created paper jets, cranes and fans of our own – but could any of us relate to producing something like Low's handiworks? We know we certainly couldn't!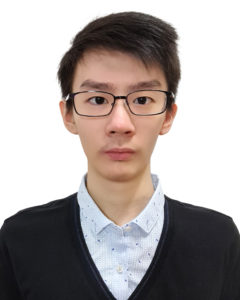 His creations have been met by visitors from all over the world, both virtually and physically. Low has been a proud chairman, exhibitor and instructor at events like last year's Living Arts Cultural Festival, organised by the National Department for Culture and Arts (aka Jabatan Kebudayaan dan Kesenian Negara or JKKN).
Folding happily for years now, Low back-traces how he first got hooked. "It was nothing professional; I started really young, at about the age of six. But when I started doing origami seriously in 2017, I realised almost immediately that I was already attempting something quite complicated," he says. "As with anything, honing your craft over the years leads to improvement! Eventually I noticed that my techniques had become more efficient – and I began to find my own style."
Low describes his paper folding as "neat" – "I prefer things to be clean. I would like them to look like origami," he says, comparing his creations to those of a different flair. "Some artists who are into sculptures might want their final products to have a crumpled look, which is a bit messy for my liking."
"If you fold very neatly, there is quite a high chance that your final product would look very clinical, meaning that it lacks life, so what I try to look for is to fold neatly but at the same time make the model look alive. This is tougher to do than to say."
Origami is, of course, the Japanese art of folding paper into all sorts of shapes and figures. It makes perfect sense how the grandmasters of this art form would come from the land of the rising sun, namely Satoshi Kamiya, who has popularised complex origami. "He's famous and a lot of people look up to him so naturally, I do too," Low says. "But there is also Akira Yoshizawa, the father of modern origami. He basically created a language in which origami could be shared. He's responsible for the symbols that make up the instructional, step-by-step diagrams – the arrows, dashes and dots in an origami book."
While there are normally no templates in the art per se, origami folds can be personally designed and the blueprint attributed to the original artist. Having recreated creations of Yoshizawa, Kamiya as well as Chuya Miyamoto and Kyohei Katsuta, Low has also come up with some designs of his own.
"Just about anything can be folded. To begin designing, you would need to base some crease lines together on one reference point."
When asked whether he has a go-to type of paper for origami, he says, "That would be the gift-wrapping tissue papers," which sounds odd at first, because those sheets are considered flimsy. "There's something known as back-coating in origami," he continues. "Coat a paper-thin layer with a solution of methylcellulose, the emulsifying compound typically used in bookbinding, and the piece of paper would turn stiffer – in other words, crispy and foldable."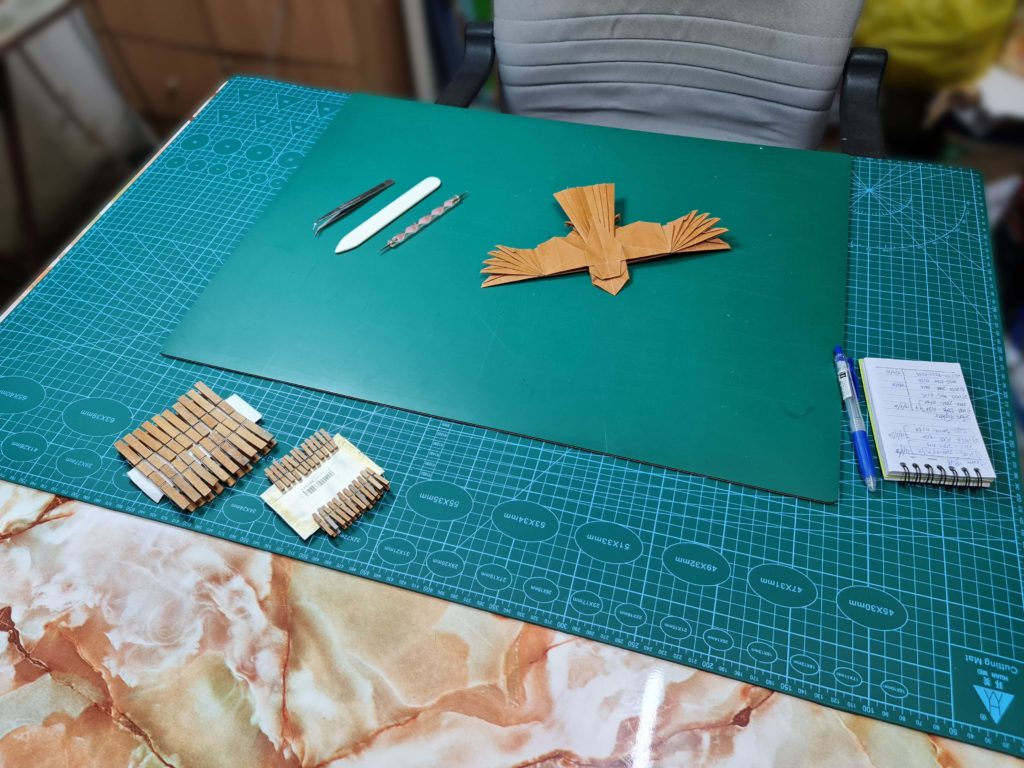 Tissue papers are also his favourite base because they are versatile. "You can combine more than one sheet, for example have orange on one side and black on the other. If I want it thicker, I'd add layers," Low explains. "They also have the best flexibility."
Inspiration is wildly abundant in the world of origami. Low could be folding a wild animal one day and a mythical creature the next. Some days call for odes to Malaysian pride and culture too.
When asked what his favourite subjects are, Low answers, "I mainly focus on wildlife, mostly mammals. Really, when it comes down to picking a subject, there are so many yet to be designed in the world of origami. And Malaysia being what it is – a mega-diverse country, it is home to so many different species of animals! My goodness, the number of undesigned birds, fish and plants too!"
Which one would he call his favourite among the hundreds he has folded before? "I really have to say the Malayan Tapir," Low says. "I gave it a detailed head, hooves and legs. The colour change – from black to white – works, it's probably my most prominent creation which 'screams' Malaysia.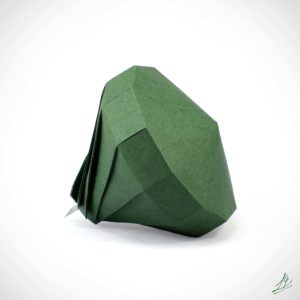 "I was also very proud of my Gasing Tanjong. Malaysia is filled with different cultures and I don't see many origami designs relating to this," he says. On top of the keris (from January 2021) and gasing (from September 2021), Low is looking forward to tapping into the richness of Malaysia's diverse culture, flora and fauna. "Like the Rhinoceros Hornbill, as well as the varieties of Malaysian kites," he says.
Low has a message to aspiring origami artists, fans of the art form, and anyone just looking for a chance to start. He says: "If you are unfamiliar with origami and you want to have some reasons to get into it, then I would tell you that origami really isn't like any other art form. It is metamorphic – unlike stone carving for example, you do not add or take away from the base, but rather, take a piece of paper and change it. That's the beauty of origami."
He'd like to see more Malaysian origami enthusiasts coming forward in years to come. For all we know, he will be folding new creations well into the future.
To see more amazing origami folds, follow Low on Instagram and Facebook.
Feature image shows the Bull (designed by Nicholas Low), Ancient Dragon and Lyrebird (designed by Satoshi Kamiya) all folded by Nicholas Low.