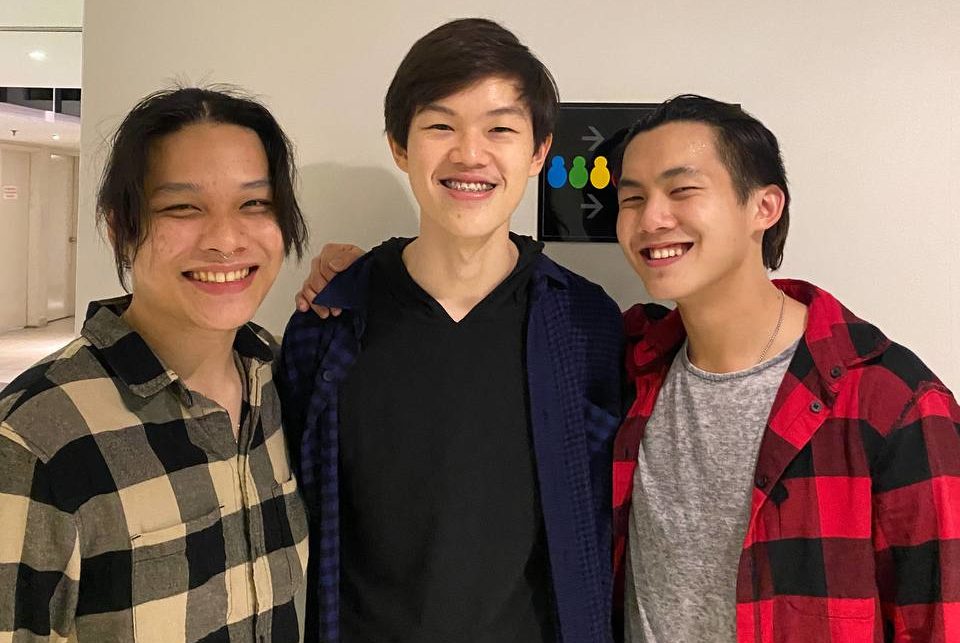 Young people share their mixed feelings for the industry.
By KELVYN YEANG for LENSA SENI
It is typical in Asian families for parents to encourage their offspring to pick up a musical instrument. Parents seem willing to fork out hard-earned money to see their children climb the ladder of graded exams. Music is indeed a popular extra-curricular activity, but that's as far as it goes. One mention by the child of wanting to become a musician and immediately he will be cautioned.
Most people stereotype careers in the arts and music industries as "challenging" to say the least. Earning a stable salary is imperative, and any career shy of this stability usually draws disapproval. Although many economies are now recovering from the after-effects of the recent COVID-19 pandemic, the music sector remains maimed. Many musicians have repositioned themselves and sought work elsewhere with no avenues to perform, abandoning their vocations. While some turned to remote and streaming alternatives to make ends meet, many more stopped being in the music profession altogether.
Even in such challenging times, however, we find numerous individuals still pursuing music seriously. Tan Tze Jin (TJ) looks pretty optimistic and recently graduated from University Sains Malaysia with a degree in music pedagogy. He is also an accomplished violinist, and he seems undeterred by what is happening. He has kept an open mind.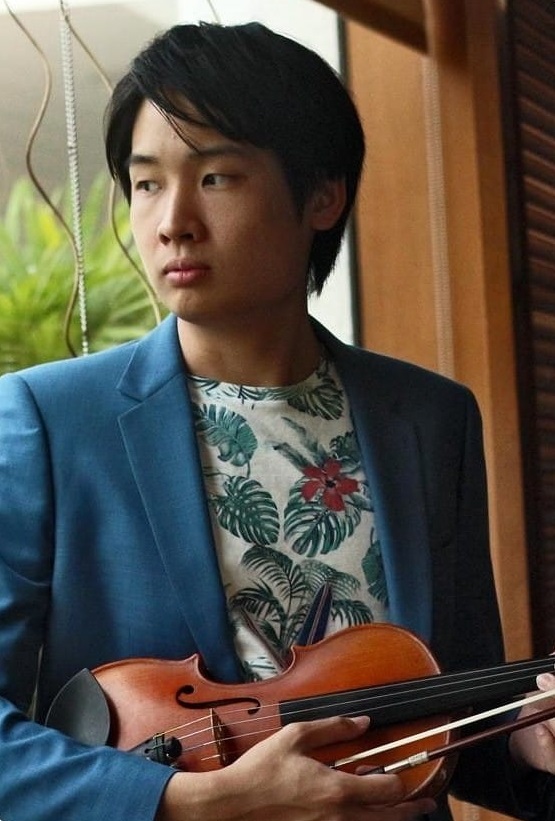 "COVID-19 made it worse for musicians because many concerts and international events got cancelled, causing huge losses and affecting the momentum for rising groups and artists. I still have plans to enter the jazz performing scene," shares TJ.
Even when faced with the odds stacked against them, many individuals seem unshaken, and are ready to fall deeper into the music industry's rabbit hole.
Mikkel Kam, guitarist for the band On Curfew, from Penang is currently studying at Wawasan University and works part-time in a local music store. At every opportunity Kam gets, he hits the stage with his band and rocks out with his guitar. Kam and his friends, Chris and Colin, represent a new generation of musicians joining the scene. At 21 and still in college, these musicians are already performing on stages across town alongside seasoned veterans.
"It has always been a stereotype in the Asian culture. Everyone wants their kids to become doctors, lawyers and accountants. Covid didn't make it any easier to prove that the music scene could be viable. Realistically, I feel it's a hit or miss. You either do well or end up being mediocre at what you do, but I feel it is still worth a shot. Maybe the regular nine-to-five job wouldn't be so bad if I try and I fail. I do want to be a singer-songwriter or a session guitarist. And, I have big dreams of wanting to be a part of more than just a cover band," asserts Kam.
On Curfew's vocalist Chris Tan expresses his doubts about the industry even though he loves music. Chris is still studying at Kolej Damansara Utama but also plays in gigs weekly.
"I do want to be a musician, but I can only see it as a part-time venture at the moment. I do write music, but I only do it as a hobby. The music industry is intriguing and intimidating at the same time. However, I feel I have plenty to learn. Hence I am currently on the fence about making music full-time," Chris says.
Viability has also always been a cause of concern for many. It is not uncommon to hear families favouring the safer white-collar career options for their kids. The musician pay scale is still a matter of debate and there aren't any fixed guidelines on the minimum wage for musicians.
"There doesn't seem to be proper unions or legislations protecting performers, though those in the teaching profession may fair a little better," laments TJ.
"I only see this as being a hobby for now. There doesn't seem to be a consistent demand for musicians, and it feels very seasonal. Even though I am interested in this field, I do not see myself going beyond that," says Colin Tan, the 19-year-old drummer for the band On-Curfew and a student at INTI College.
While the members of On-Curfew are all new to the scene, jazz piano maestro Wilson Quah has decades of experience under his belt.
Quah is a household name in Penang's jazz and performance circles. He has been instrumental in mentoring countless musicians in Penang. His achievements include being one of Penang's earliest Berklee graduates and having played on festival stages worldwide. To be active in the music industry this long, Quah knows a thing or two.
"A musician needs to know themselves well. First, you must know precisely what you want in life, and with that, you will have what it takes to roll with the punches. Then, when the going gets tough, you will know if you are cut out for it or not," asserts Quah. "It is imminent that we always strive to improve our music skills, educate ourselves further and be creative to stay relevant."