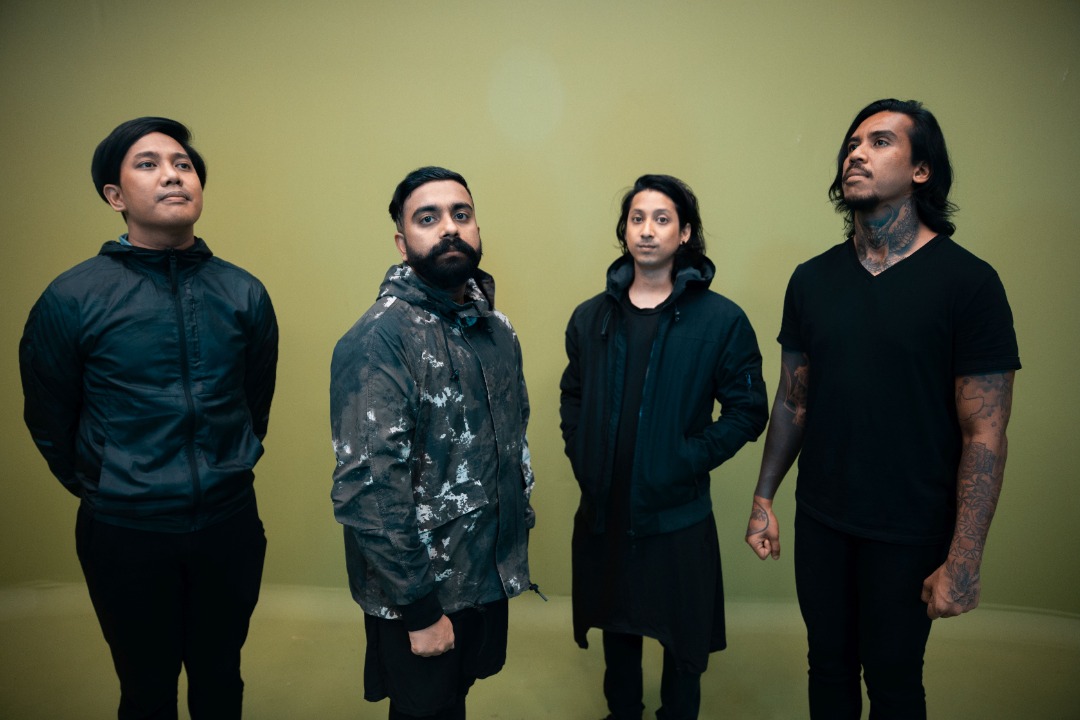 If crunching rhythms and screaming melodies are music to your ears, then Trophy Knives are sure to make the cut.
By K. RAMAN
Who'd have thought that a band like Trophy Knives would list Abba as one of its influences? Dancing queens this band surely is not, right? In fact, when the quartet released its debut Glass Ceiling in 2019, the sonic mayhem in the 10-track album immediately distinguished it from the Ulvaeus-Andersson songwriting partnership.
The album is drenched in discontent about the state of the world, literarily and musically. While alienation, marginalisation and provocation might seem like issues of domestic concern, Trophy Knives universalises them with its music.
The band's sophomore album is still simmering in the production line, and given the unending pandemic scourge, Look the Other Way will likely be available only when the band can perform to support it, which hints at next year.
But backing the needle up a little, the band's crunching rhythms and screaming melodies were cutting a groove in the indie circuit as far back as 2017, when debut single Amputated, a track from its eponymous debut EP, provided a limb-removing listen.
Drop the stylus at the start and you'll learn that Trophy Knives began with three musician friends finding themselves in that ideal combination of people. "The band's inception was definitely based on friendship and the love for loud, irresponsible punk rock music," shared frontman Vinesh Muniandy in an interview.
Guitarist Sani Khalid, bassist Syamir Ali and Vinesh have been playing in bands together since 2012, so chemistry between the trio was never going to be an issue.
"In 2016 when all three of us flirted with the idea of playing music again, we decided that it was a no-brainer for us to form a band together."
But soon, trio turned quartet with the inclusion of session ace and long-time pal Ryan Lee Bhaskaran on drums in 2019, keeping the band's average age in the early 30s.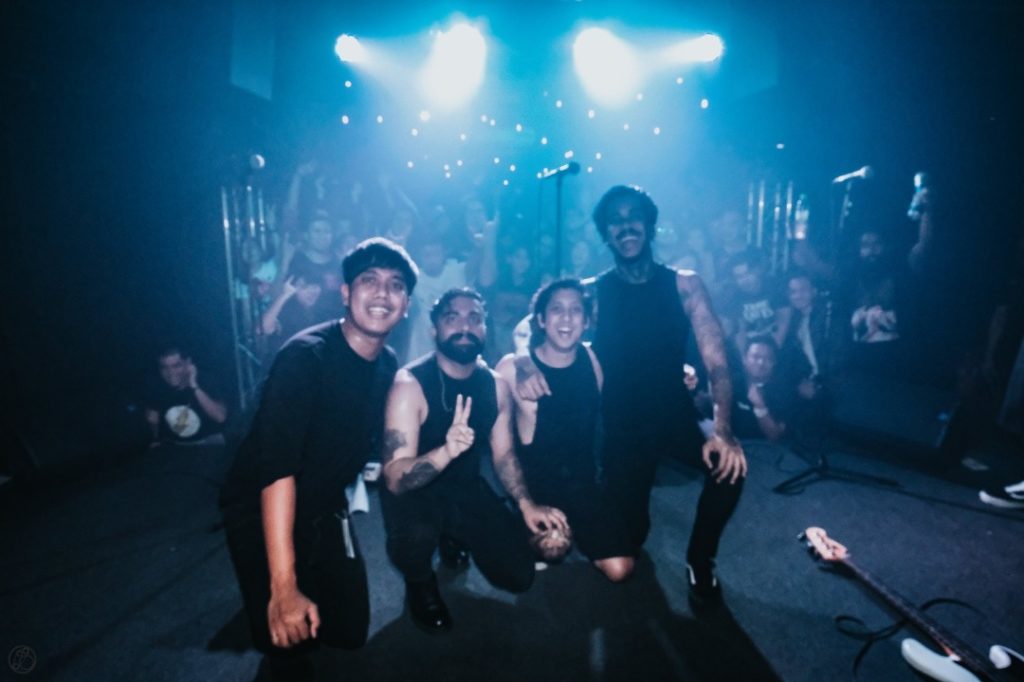 While A.F.I, Anti-Flag, Against Me and Alkaline Trio are the band's primary influences, smatterings of Weezer are also apparent on the title track of the band's debut album and Listening. "Personally, Weezer has always been one of my favourite bands, so it's not uncommon when our personal influences spill into our craft, but I'd say that we're a punk rock band," Vinesh set the record straight.
While his bandmates immersed in Metallica and Slayer's heavy metal, as well as Abba's pop harmonies (yes, really!), Vinesh was weaned on Blink 182, Linkin Park and My Chemical Romance. He served his mandatory sacrifice of starving at school to save enough money to buy his favourite artistes' albums.
But it was his older brother Thanesh who turned his ear onto a more diverse range of bands, which led to Vinesh picking up an instrument and wanting to rock out. "I learned to play guitar at the age of 14, and I used to be obsessed with learning songs by my favourite bands. So, it was just a matter of practice and application."
The experience allowed him to pen 29 songs with the band in four years, during which the creative process has been as organic as they come. "It really depends on the song itself, but most times, the instrumentation comes after the vocal line. So, we do have an 'if it ain't broke, why fix it' attitude when it comes to songwriting, but every now and then, we do switch things up."
The injustices that many people the world over face because of their skin colour is one of the things that Vinesh feels strongly about. And when he taps into his emotions for his songwriting, he often mirrors that grievance. "Growing up as a minority and dealing with racism your whole life, you get to a point where you feel like enough is enough, and Trophy Knives is a vessel for me to articulate my dissatisfaction with the state of the world."
With the proverbial arm twist, Vinesh succeeded in singling out three of the band's best tracks, including the rerecorded version of We Can't Be Saved, which featured American punk-rock band Anti-Flag's bassist-vocalist Chris 2. "It goes without saying that it was a dream come true to work with an artiste I've adored since I was little."
Pile driver Look The Other Way is the lead single from the band's upcoming sophomore record, at least half of which has already been available for streaming. "The song discusses the plight of minorities and how that's always overlooked by people in power."
Fresh off the stove is the uncannily delicate Act 1: The Acknowledgement, which came out last week. "It is our most diverse song to date, written entirely during the lockdown."
Growing up ardent music buying fans, it's no surprise that Look The Other Way will be available on every possible format – CD, record and cassette!
There might be panic in the world and a paucity of equality, but Trophy Knives could be the voice of reason that restores calm through its chaos. And maybe someday parity will prevail.
For more info, visit www.facebook.com/Trophyknivesband.